2020 is gone! It has been a challenging year for everyone, but also full of excitement and progress!
We must be honest that the first half felt like a roller coaster for all of us. We didn't let the pandemic impact our development though. Our mission remained the same: providing the skills and entrepreneurial mindset needed to thrive - now and in the future.
What happened this year? Let's take a look!



Raising $19M
After many years of bootstrapping, in March, our Paris HQ announced that several VCs invested 19M USD into Le Wagon. In the middle of the Covid-19 pandemic, this new development validated our educational model. 19M allows us to dedicate more resources to career placement and student outcomes and open up more products related to data/AI.
Going Remote
We adapted to the current situation by adjusting our course into a hybrid mode, onsite and remote learning at the same time. Our engineers all around the world worked around the clock to release a Remote Learning Environment since March 2020, allowing our students to learn to code from home.
Going Remote was all about putting students first - there are success stories of students who came through us in the toughest time of the job loss and pandemic and after remote program during down-time are ahead in their careers.
Next February we will open the first part-time full-stack web development bootcamp, remote available! Grab this amazing opportunity if you want to upgrade your skills and change your careers in 2021!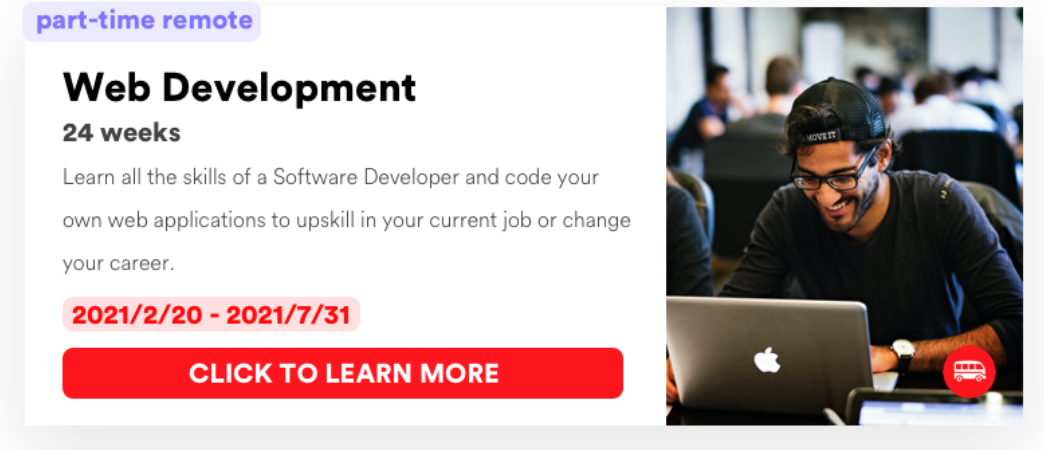 Click here to find out course info.
Scaling Data Science
Data is the new gold, therefore a new course! The data science program (with strong feedback and continuous improvement) allow us to open more opportunities for students to go into the highly rewarding DS/AI field.
We brought on board an impressive list of industry practitioners, data scientists and engineers, trained to share their craftmanship to our data science bootcamp students!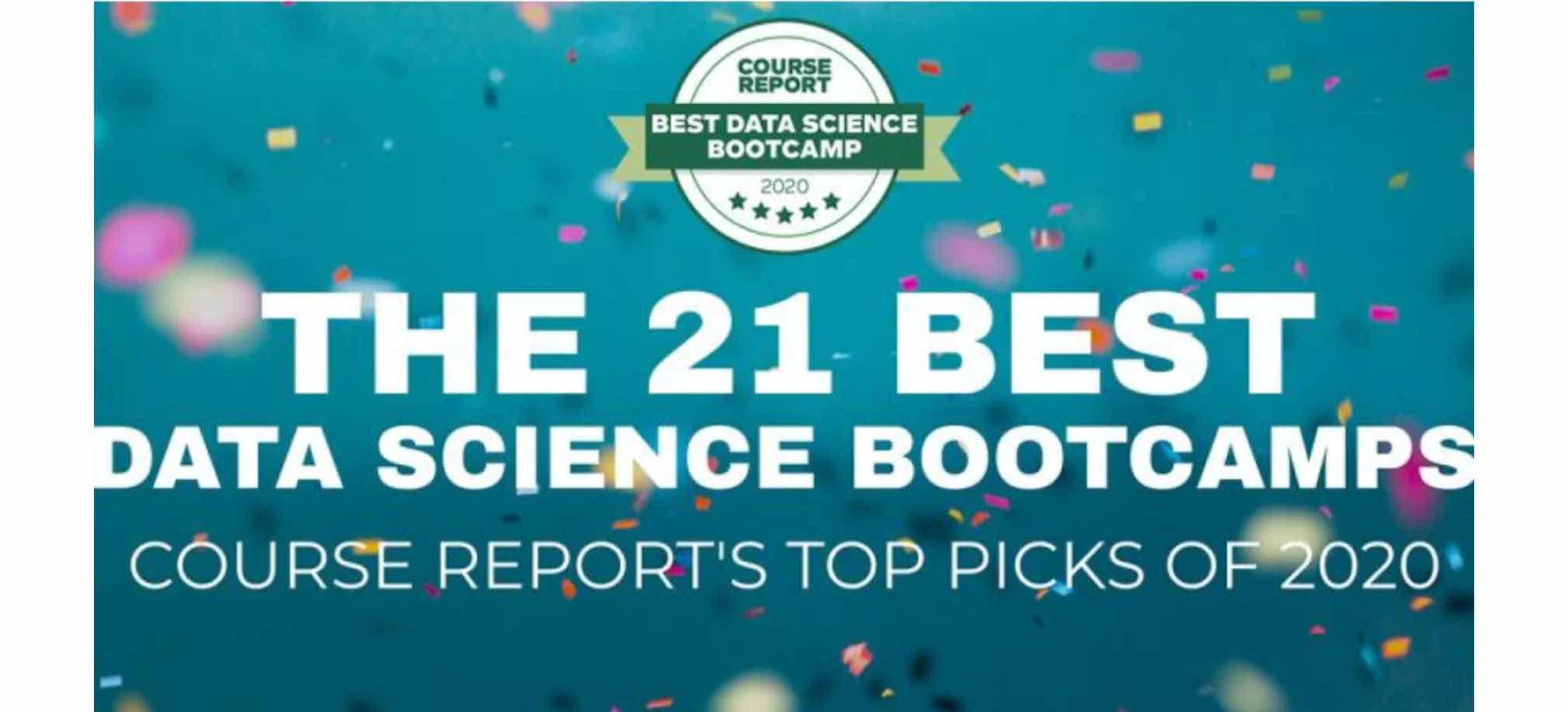 We are so proud of welcoming 28 students into the data world this year and we are horned that our Data Science Bootcamp is ranked as the 2020 Best Data Science Bootcamps on Course Report.
We are really excited to announce the launch of our new course in partnership with Imperial College London, one of the world's top universities, starting in April 2021 🚀.
Adapted from our world-class curriculum, this 100%online course will allow students to learn the essential skills to start a career in Data Science in just 10 weeks, from anywhere 👩🏻‍💻👨🏻‍💻. When students finish, they'll have both a certificate from Imperial College and real projects to show off from the Imperial Data Spark program 🔥.



There's definitely a future of work, and it's using 'smart' ways of doing what you used to do manually. With this belief, our branch "Le Wagon for Business" has been busy inspiring and educating the workforce in China.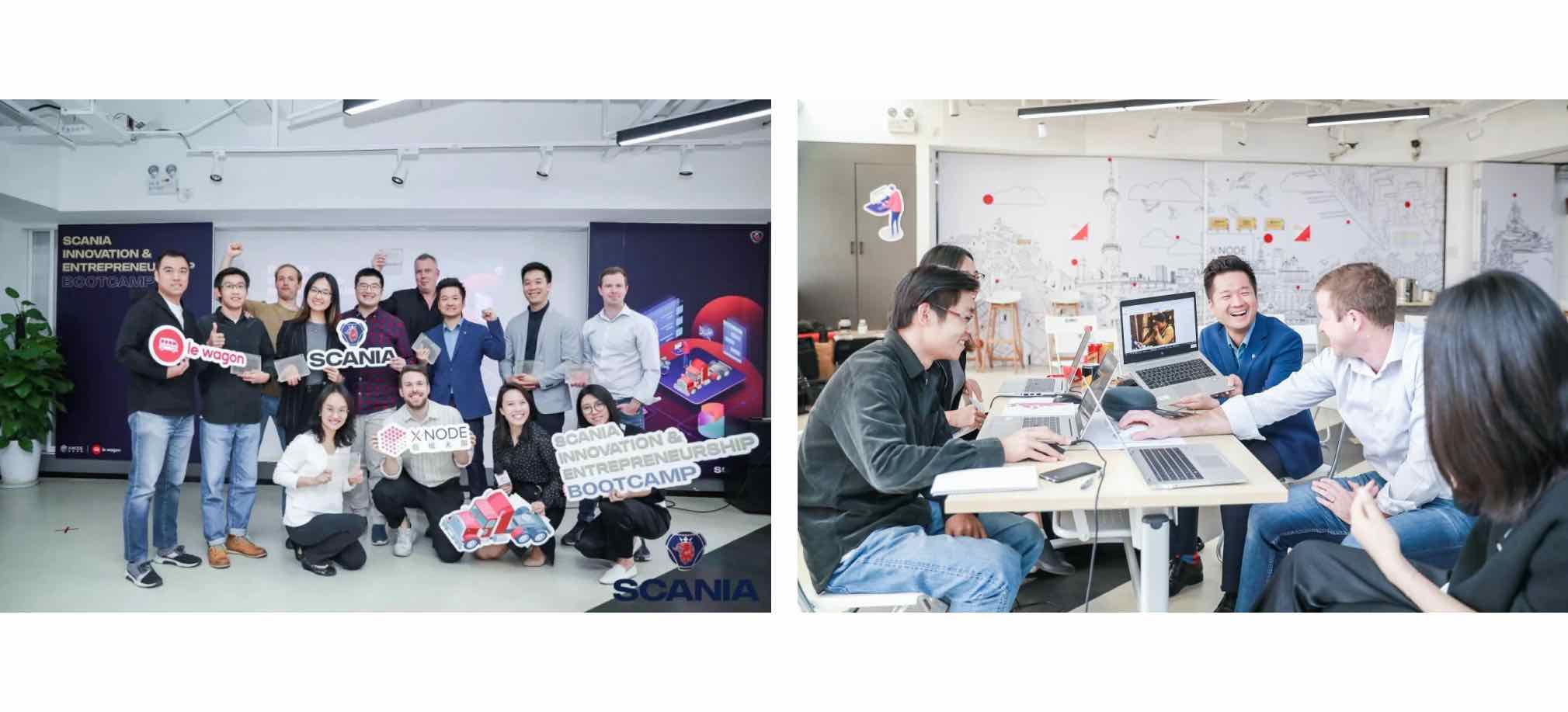 Several engagements happened this year:


- Retailers asked us to create custom webinars to inspire their executives on data and UX-related topics.


- FMCG brands with an innovation arm teamed up with our instructors to set up learning online activities leading up to a virtual Hackathon on AI


- We've created and shipped new learning tracks related to data analytics and machine learning for MNC's internal academies.


- We were so excited to have had Scania Group Digital Business Lab and Innovation Center teams join our newly launched 5-day intensive Innovation and Entrepreneurship Bootcamp co-created by Le Wagon and XNode 创极无限 team!
Interested in digital transformation for your company?
Click the link here
to know more about our Innovation & Entrepreneurship Bootcamp.
Supporting our graduates with job opportunities & successful new hires!

Le Wagon community is all about people!
At Le Wagon, we don't only provide tech education, but also career services to all of our students by preparing students for tech interviews, meeting the best recruiters and connecting with relevant alumni.
This year we successfully hosted the annual job fair with a great turnout of recruiters and job candidates! 🎊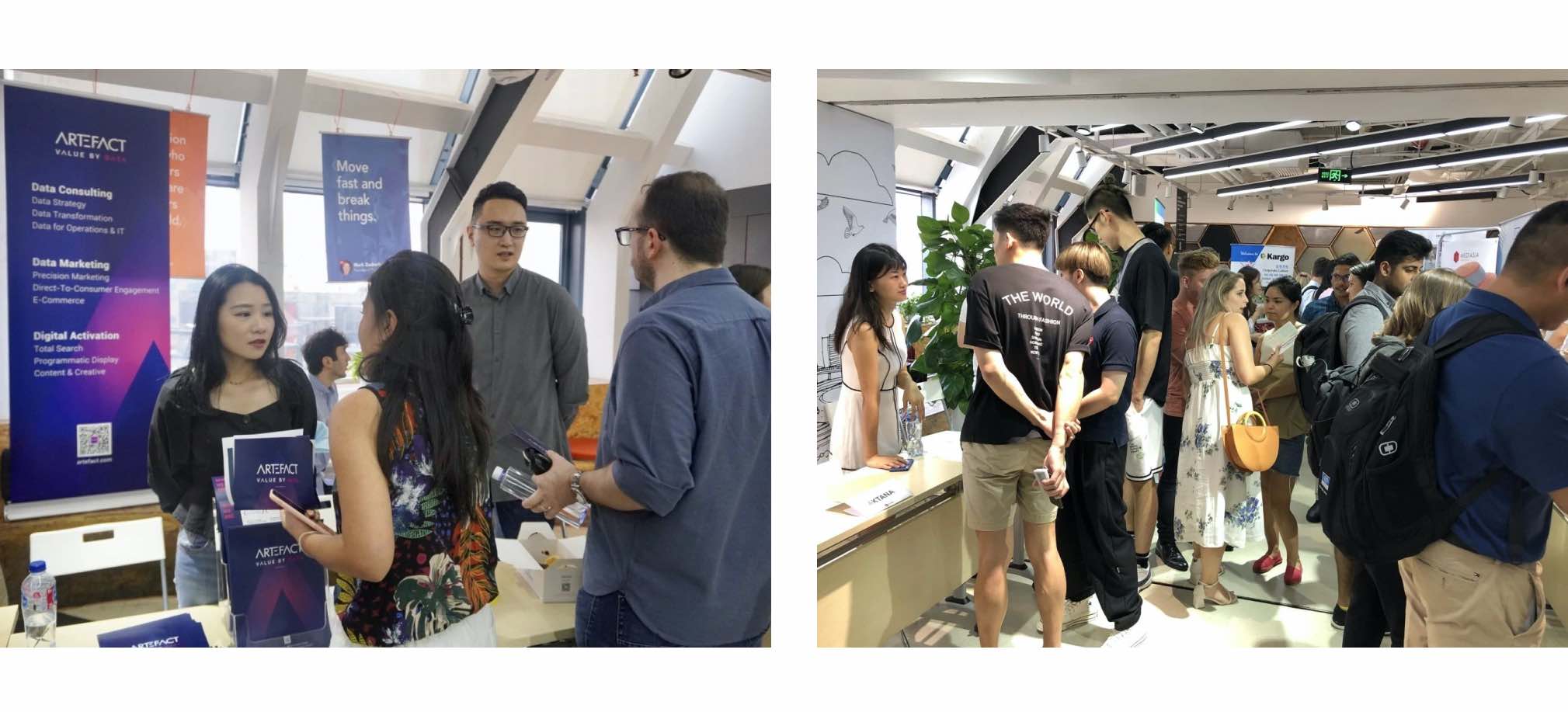 350+ candidates of developer, data scientist, and digital marketers joined us at the job fair, with 100+ job opportunities provided by our 18 curated hiring partners in our Le Wagon tech community!
Over the last year, we've already celebrated plenty of new hires through our network in tech-related jobs at companies like Mercedes, AutoDesk, Genetsys, Goldman Sachs, Mediasia, Tiktok…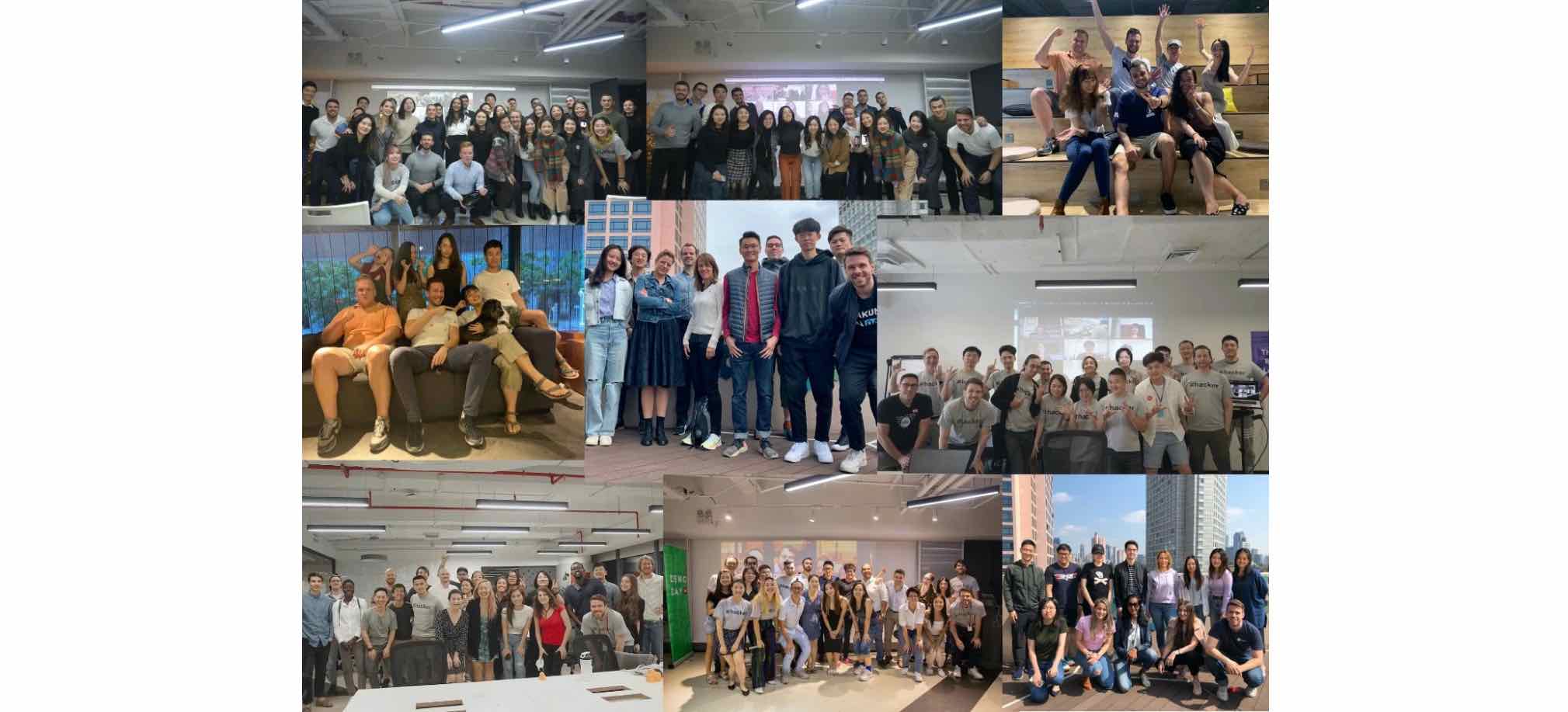 We've also proudly hosted eight demo days for our fresh graduates to present their products and step into the tech world!
We were able to watch their latest projects, sharing lessons learned along the way, while fostering community support.


What's next?
In 2020, Le Wagon has been extremely active, providing YOU with some opportunities to learn, connect and grow. Thank you for all of your trust, encouragement, feedback and ideas; it means the world to us.
We are excited to have more time and program options for you to choose from in 2021!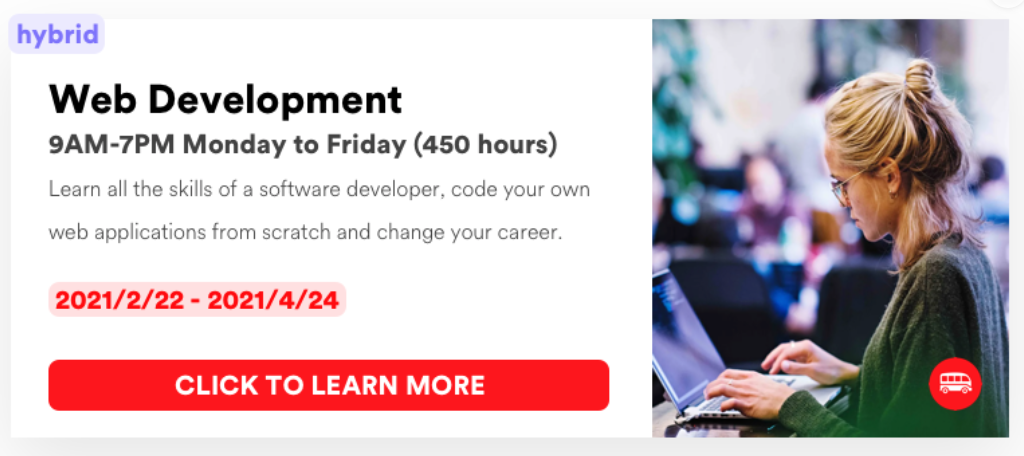 https://www.lewagon.com/web-development-course/full-time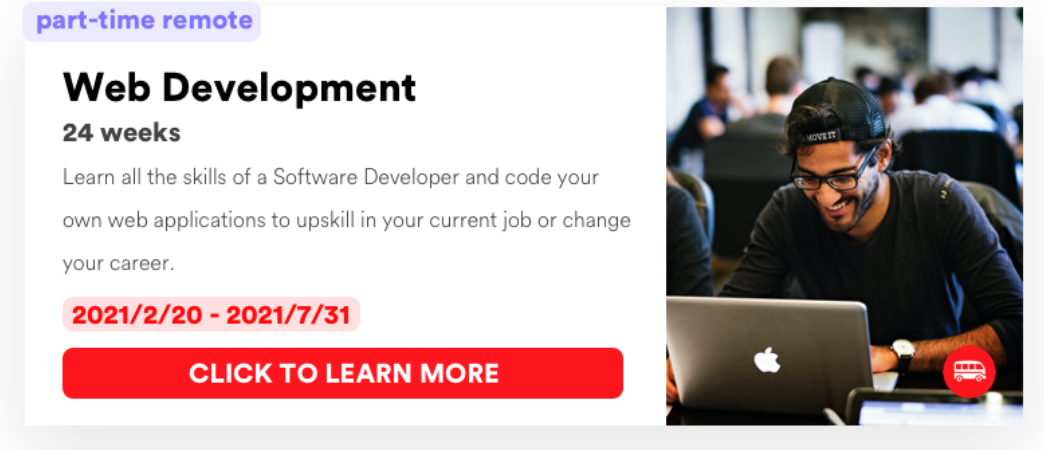 https://www.lewagon.com/web-development-course/part-time