Through immersive coding bootcamps, Le Wagon teaches you the skills and entrepreneurial mindset you need to thrive - now and in the future.
Discover our bootcamps in 2021. We are running hybrid classes: learn to code from home or on campus.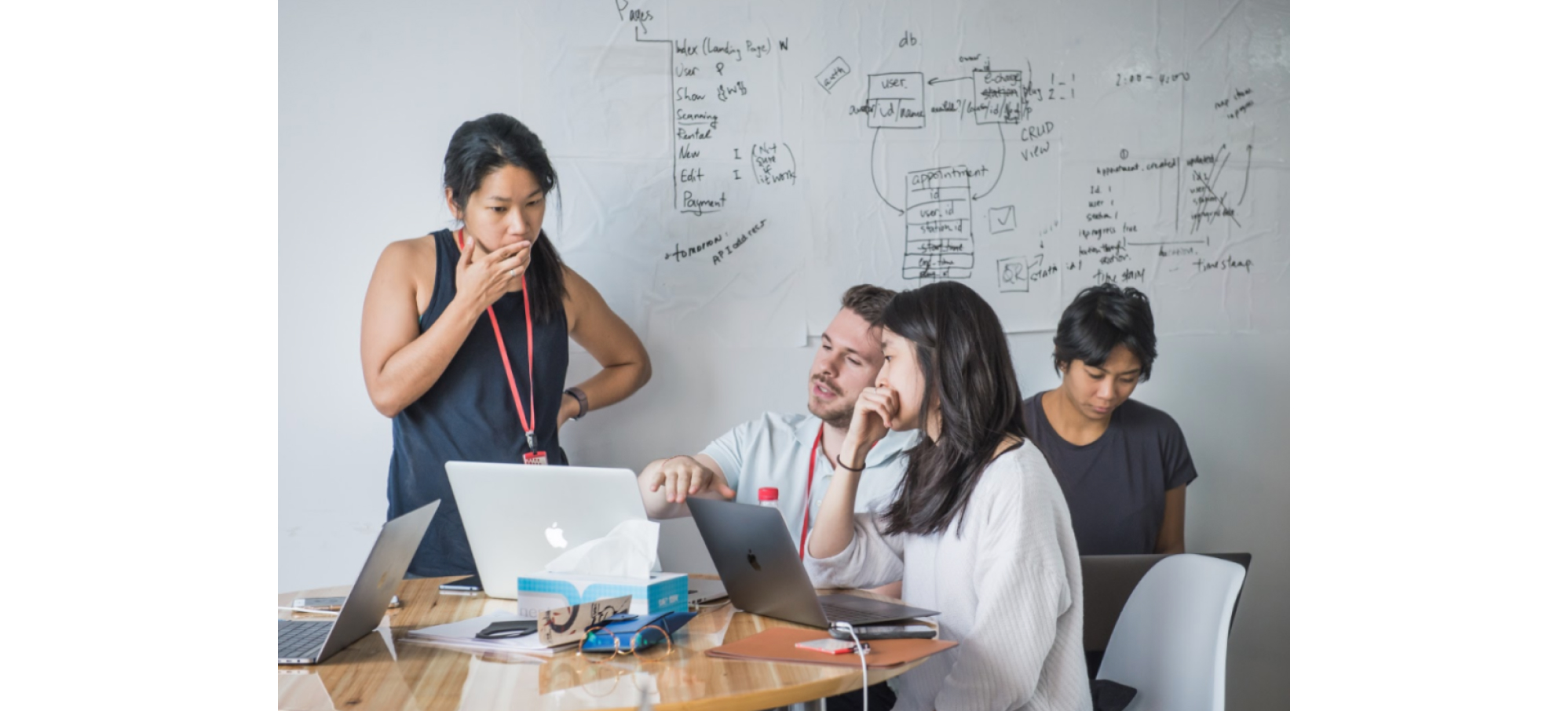 Are you ready to learn coding in 2021? Apply now to enjoy 10% early bird discount for all programs!
At the beginning of April, amidst the uncertainty and confusion caused by the crisis, just over 100 students joined Le Wagon in Berlin and Munich to embark on an adventure to change their lives and learn to code in a new remote format. We would be the first to admit: it was strange adapting at first. Zoom calls, remote teaching assistants, virtual tables and a series of online community games and drinks. How could it ever be the same as on-campus?
But over the past month, we have seen an amazing group of people write their first lines of code and develop their own portfolio. What's better: students have also started forming connections that will be even closer when we meet in reality. The average day remote might sound like doom and gloom: but it's actually surprisingly flexible and free!
That's why Le Wagon China is ready to launch our first 24 weeks part-time web development bootcamp and 9 weeks part-time product development bootcamp in 2021! The part-time course format is an incredible opportunity to upskill in your current job or to start paving your own path to tech. 🏆


A life-changing experience.
During our 9-week (full-time) or 24-week (part-time) coding bootcamp, learn the most in-demand skills with diverse students, passionate teachers and a hands-on curriculum teaching you how to build software and solve problems.


Le Wagon helps our alumni to reach their life goals.
Whether you want to communicate better with developers, drastically change your career path or complete your education, a coding bootcamp is probably the right choice.


Change your career
You might have been working in the same industry or job for a few years, and feel a little unsatisfied. If you are looking for more technical autonomy, freedom and drive, coding is definitely a tool that will help you get there - either to launch your own company, become a full-time or freelance developer, or develop technical projects in your current job.
Be autonomous in coding
If you're working in tech but are not familiar with coding, you probably feel a bit frustrated when talking to developers. If you want to gain legitimacy and technicity to upskill, or simply communicate better with your dev team, a coding bootcamp is exactly what you need. If you want to launch your startup, you will learn to prototype your MVP, be autonomous on small technical tasks, and manage your future dev team.


Complete your education
After university, many people feel like they're missing the necessary skills to do something meaningful and exciting in their professional life. If you want to learn practical and technical skills that will enable you to quickly create your projects from scratch, or join a tech startup as a developer, product manager or growth marketer, our coding bootcamps are the perfect education experience.


An immersive coding Bootcamp
Le Wagon is a coding school based out of 40 cities in 20 countries. We bring coding skills to creative people who aim to create their own startup, or add a technical know-how to their skillset.


Web Development Bootcamp
Our Web Development bootcamp teaches you all the web stack, from the database to the browser. You will learn the core concepts of object-oriented programming, and structure your software following design patterns like MVC. In addition to mastering back-end programming languages (Ruby, SQL), you will develop your front-end skills using recent techniques like flexbox, CSS grid and learn ES6, the latest version of JavaScript.
We strongly believe that there is a good way of building web products. During our bootcamp, we teach you how successful startups work: design your project's wireframe & mockup, test your UX with a prototype, split your user stories across your team and collaborate with branch and pull requests with git and Github.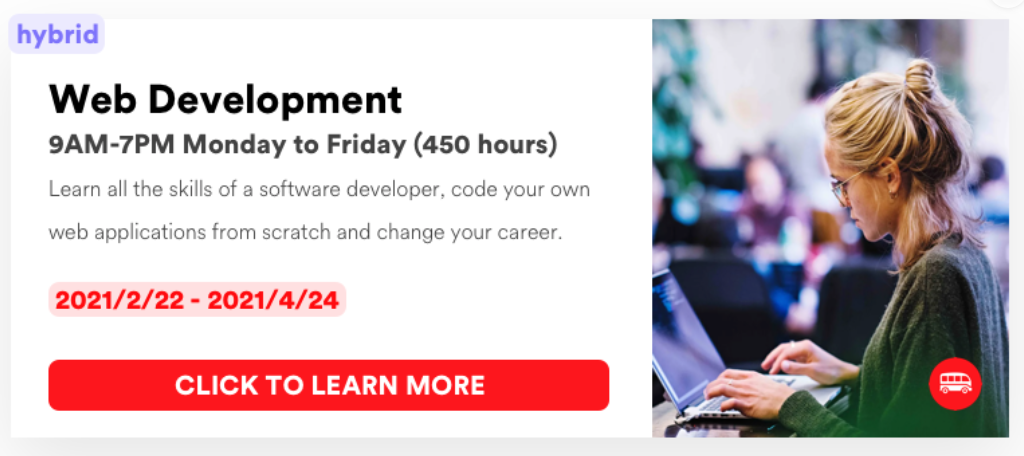 https://www.lewagon.com/web-development-course/full-time
Data Science Bootcamp
In January 2020, we launched our first-ever Data Science bootcamp in Paris. On 29th June 2020, 19 students joined the first-ever Data Science bootcamp in China. Course Report has released their list of 2020 Best Data Science Bootcamps... and we've made it in there! We are thrilled and excited about what comes next.
Our Data Science bootcamp takes you all the way from Pandas to Deep Learning. You finish the course knowing how to explore, clean and transform data into actionable insights and how to implement Machine Learning models from start to finish in a production environment, working in teams with the best-in-class tool belt.
We originally created our coding bootcamps with a full-time format: 9 intensive weeks to learn Web Development or Data Science. In order to make our coding bootcamps accessible to even more people, we decided to adapt our courses to a part-time format: 24 weeks, 2 evenings per week and Saturdays. This format enables you to learn coding while keeping your current job.
https://www.lewagon.com/data-science-course/full-time
Product Development Bootcamp
Our product development bootcamp is a hands-on experience that takes you from beginner to product developer in 9 weeks. At the end of the course, you will know how to build a robust and user-friendly WeChat Mini Program that answers your users' needs, and to follow the right workflow to collaborate with other developers, designers and product managers.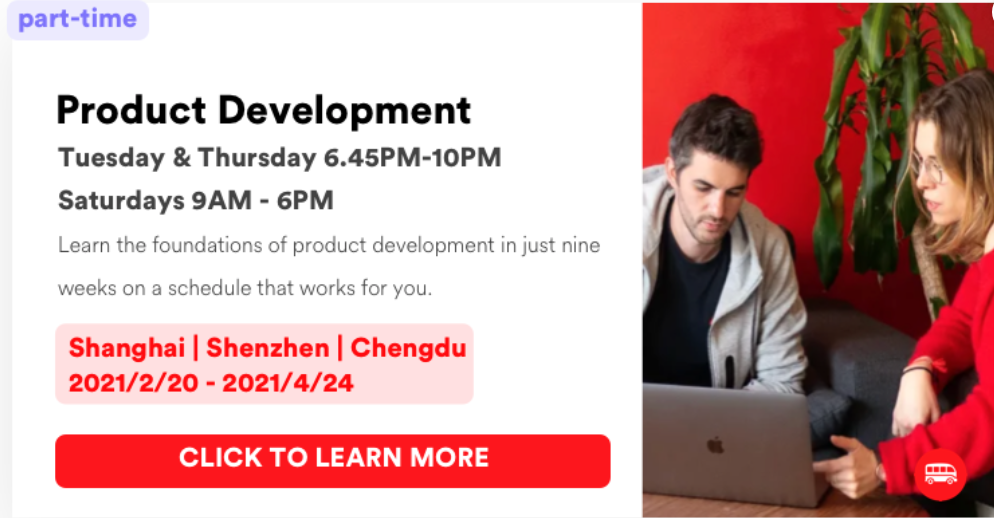 https://info.lewagon.com/china-part-time
Committed to excellence
Our in-house trained teachers adapt to every student's pace and level, making sure that nobody's left behind. As a result, Le Wagon has constantly had the highest number of excellent student reviews on ranking websites.


An international community
After the bootcamp, a new life starts. Our alumni keep lifetime access to our online learning platform, with up-to-date videos and tutorials about the latest tools and best practices of software development. But most importantly, they belong to a community and network of people who help each other, using our internal chat and alumni database to share tips and opportunities.



A hands-on bootcamp
During the last 2 weeks of our Web Development course, our students learn how to build robust and beautiful web applications by themselves, likewise students work on real data science projects at the end of our Data Science course. All our students learn to collaborate within a team of developers or data scientists and adopt the technical workflow followed by most successful tech companies.

Are you ready to learn coding in 2021? Apply now to enjoy10% early bird discount for all programs!