When you are in the process of selecting any educational institution, it's always wise to do quite a bit of research. Education is first of all costly, but most importantly, it will have a big impact on your future. If you learn from passionate people and you love what you are learning, you will very likely pursue what you studied as a career. If you didn't enjoy it, it's going to be harder.

When looking for a Coding Bootcamp, our first advice is to ask the right questions so that you can make an educated decision. Ask yourself:

- Why am I doing a Coding Bootcamp in the first place? What are my objectives? What are my expectations?
- Which Bootcamp will most likely help me fulfil my objectives?
- What else could be useful to know about the Bootcamp (dropout rates, career support, placement rates, educational experience, content, learning interface, structure, community, learning objectives, projects, team-work, teaching style, etc.)?


Having clarity will obviously help you figure out which Bootcamp is best suited to you (and not be at the mercy of Bootcamp's sales teams 😎).

So first have a think about the above questions and then start reading this post to see if Le Wagon appeals to you. Here are seven good reasons for choosing Le Wagon:


1. The most acclaimed Coding Bootcamp in the world.
Since its launch in 2013, Le Wagon has taught more than 10 000 students in 41 cities worldwide. Even if these figures alone are impressive, nothing tells you more about a Bootcamp than its students' reviews.
With 4.98/5 from over 1800 students reviews on
Switchup
and
CourseReport
, you will be joining the most acclaimed Bootcamp in the world for the past five years
🚀
It might even seem suspicious to have that many great reviews, but you will soon realize that it has some solid reasons 😉 We'd recommend reading the reviews, and you will see that they are not two-line reviews - students have taken the time to share their experience, in details, out of passion.
Many of Le Wagon's staff members went on the same journey as you. At some point in their lives, they decided to upskill or transition into Software Engineering. Having really enjoyed their experience, they decided they wanted to work with Le Wagon! That's why we have so many Bootcamps around the World: All the campuses are actually run by past students 🔥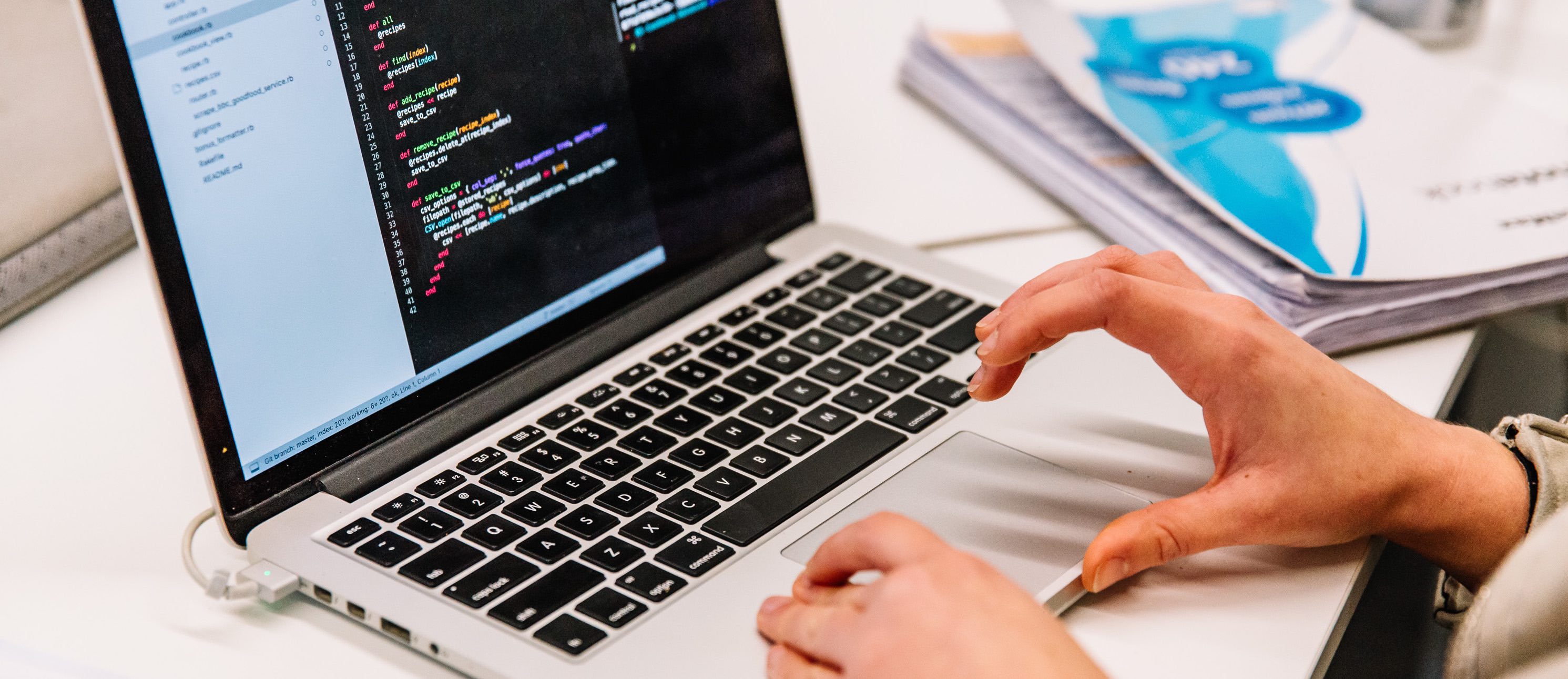 2. You'll become job-ready in addition to a great coder.
We would not get as many great reviews if we were only teaching our students how to code. We go way beyond that: We make sure that you are job and market-ready. This means assuring that you have the skills to be able to work, collaborate and quickly contribute to any tech team (in addition to being a great coder, of course).

According to the industry, Bootcamp and University graduates' most significant problem is that students are not job-ready because they lack confidence, communication skills and they don't have experience working in teams. The general complaint is that graduates struggle to integrate, collaborate and work within a team. It is not a surprise as, throughout our educations, most of us have been trained to think solo while the professional world is quite the opposite.

But Le Wagon Australia's graduates stand out from the lot. Why? Because our goal is to train future tech leaders 🤘We naturally integrate these core skills (team-work, pair-programming, and active communication) into our course structure to train our students to become confident developers that can work both in teams and independently. We have structured our course to mimic a professional environment and not a typical educational environment. And we guarantee you that everything becomes a lot more fun this way!
3. The best Tech Education course

The entire team is passionate about education, and our main focus is you. As tech is evolving quickly, we are continuously working on our content and learning interface to keep it up to date.

We are specialized and we provide only two courses: Software Engineering and Data Science courses. We are focused, which means that we can improve much quicker and much more consistently so that the learning experience keeps on improving. Imagine an athlete trying to become a World Champion in 8 different sports... It just doesn't happen.
To deliver the highest level of education, we also limit our batches' sizes: We assure that everyone joining is motivated, curious, and ready for a collaborative and inclusive educational experience.
Both our quality and education philosophy has become a rarity
in what is now typically an investor-driven and manufacture style - students in and students out - educational market - but we wouldn't do it any other way
☺️

Transparency is key! So if you are curious about your level of skills after the course, you can
check out the apps created at
Le Wagon Australia
. You can also watch all our
Demo Days
on Youtube!


4. An exceptional Learning Interface, accessible forever.
Everything that we teach is on our learning interface: videos, slides, coding challenges... And you will have access to this for life! Done with the Bootcamp? No worries! You can always brush up on some of the concepts you were less comfortable with or pick up new skills.


Honestly, not much can compare to the learning interface you will be using every day. It was built in-house by the CTO, teachers, and developer team of Le Wagon and has continuously been improved ever since, with new content and new features being added weekly.

A lot of our administrative tasks are automated. It assures that we're not wasting time on unimportant tasks and guaranteeing that our teachers can focus on training you as effectively as possible. Our structure and interface is why we are able to teach you better and faster than many longer courses out there 😎



5. Continuous Career support and access to the community, no matter where you are in your career.
At
Le Wagon Melbourne
, we work with a professional career coach to assure that we give you personalized, up to date industry advice.
Your Bootcamp should not be a tech parenthesis in your life: It should be the launchpad to wherever you want to be!
You will get career coaching sessions with a professional Career Coach, followed by multiple career workshops. The goal is for you to get out on the job market with realistic expectations and, most importantly, confidence 💪 Our team will help you with everything from interview processes, resume, cover letters, networking, social media to help you put yourself on top. The help we provide doesn't finish at the end of the Bootcamp: We provide continuous career support for as long as you need. We also offer a rich set of social and career events and hope to keep on seeing you as well for our Friday evening drinks even after finishing the Bootcamp.


And, last but not least, you have the Le Wagon alumni community. It's full of incredible people who have gone through the same experience and are happy to help out 🤝



6. A 94% Job Success Rate in 2020.
In 2020, 94% of Le Wagon students found a job in less than six months after their Bootcamp
- you can read more on our
2020 Job Report
. You will get the job you want in tech, as long as you are putting in the work.
Are you planning on becoming a developer? In Melbourne, about 60% of
our graduates
are developers and currently employed in diverse companies, like
Zendesk, ANZ, Nintendo, HotDoc, Myob, REA Group, ThoughtWorks, Accenture, Marketplacer, Deloitte, Coder Academy, Vinomofo,
Gleam.io
, Ausmed, Academy Xi, Onepoint
… The rest are either freelance developers, product owners, IT consultants, or founders of their own companies!
Like most of the other Coding Bootcamps, we use Ruby on Rails as our stack, which is such a great stack to start learning when you jump into coding. As there are many many stacks out there, every stack only accounts for a small percentage of tech stacks. Naturally, many of our students get jobs with another stack than Ruby on Rails - and they are doing great 🎉 What's important when you start as a Junior Developer is that you have solid problem-solving skills, team-working skills, confidence, passion, and solid coding foundations in one stack. The rest comes naturally.

If you are passionate about coding, enjoy working in a team, and genuinely want to become a Software Developer, we can guarantee that you will find a job and that companies will want to have you in their team!
7. An amazing, international Community of creative people.
Le Wagon is a community Driven Coding Bootcamp that has been growing organically around the World for the last seven years and is now established in 41 cities worldwide. At le Wagon, the General Managers are themselves previous alumni who enjoyed their experience so much and decided to bring the Bootcamp to new places.


By joining, you will join a community that stands out by its incredible diversity and the exceptionally high ratio of extraordinary people with very diverse talents!
Our main priorities are building a community, having fun, creating a collaborative environment, and assuring your successful educational outcomes.
Currently, 40% of our students are women: diversity is going to be essential for the future of tech, and we must push for tech to be a more diverse place 🙌
If you feel like these 7 points resonated with you, we encourage you to
book a call
with Paal
, our general manager in Melbourne. He will gladly assist you to make sure this Bootcamp is well suited for you 🚀
We also highly recommend that you reach out to students and alumni to get their opinions. It's the easiest way to get transparent and honest insight. We encourage you to reach out to alumni
on LinkedIn
💪