"I think at any stage in your career, it can be useful to do a data science bootcamp. If you have the time, I definitely advise it."
Hi Ivan, can you please introduce yourself?
Hi, my name is Ivan and I'm 34 years old. I'm originally from the Netherlands, but for most of my professional career I've lived abroad in Nairobi, Iraq, Jordan and Indonesia. I graduated as an architect and was working as an urban planner.


What were you doing before joining Le Wagon?
Before the bootcamp, I was working at the United Nations, mostly in urban planning. During this time, I supported local governments to develop recovery with construction plans. I was also supporting them with analysis with regards to the level of damage to structures and the impact that it has on communities. I was therefore working with the local governments, but also with regional and national governments to implement things such as data platforms related to recovery, tracking housing and urban growth as well as generally developing urban planning and design.


What made you decide to do the bootcamp in Amsterdam?
For me it was a matter of convenience as I was already living in Rotterdam. I decided to go forward with the data science bootcamp as I had already had some experience working with data, but wanted to build on it. I always felt as though there were constraints in terms of the type of analysis that I could perform as well as the size of datasets that I could work with. At some point there will always be a limit with what you can do with the more consumer friendly tools. I always wanted to introduce more data oriented work within my own work so deep diving into this full-time course was very important to me.


How was your experience at the bootcamp?
The bootcamp was a really excellent experience for me. What really stood out to me was the course content. The lectures were really great, which is really the base of what I was looking for. I also really liked the structure of the course, especially the daily challenges. This puts you in a sort of rhythm that you get into. Of course, the people and community was really great as well. It was cool to see such a diverse group of students with different ages and experiences.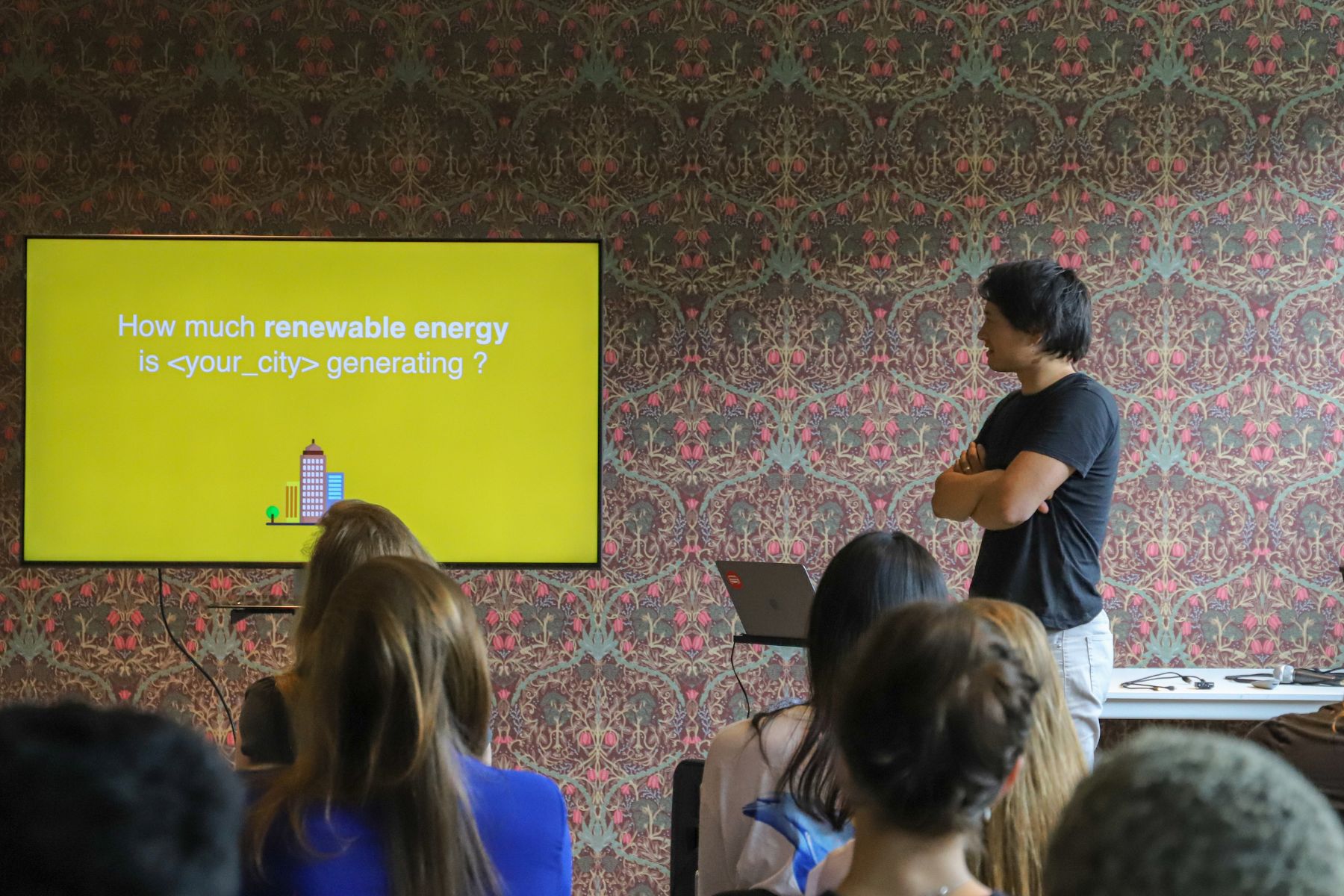 How does the bootcamp format compare to your previous learning environments?
It was much better than any of my previous learning environments. I really see that the program is the outcomes of an accumulation of improvements. You can really see this in the courses challenges, which had a great balance of not being too difficult that it felt unattainable while still challenging you. Overall, the whole learning environment that was setup was really good. It was honestly unlike anything I had seen before.


Can you tell me about your experience finding your first job post-bootcamp?
My experience finding my first role post-bootcamp was quite smooth. I was already applying for jobs during the bootcamp, and the fact that I already had a little bit of experience with data was definitely a positive during the application process. I then began my new role as a Program Manager at Metabolic directly after completing the bootcamp.


Can you tell me more about your role as a Program Manager at Metabolic?
Within my role, I will be responsible for managing the program from beginning to end. This includes managing the partners, maintaining the vision, developing the vision of the program, ensuring our project continues to the end, directing internally and supporting our partners.


Can you tell me more about Metabolic?
This is a project with Metabolic and what we're developing is a Circular Buildings Coalition. In short, the coalition aims to accelerate the transition from a linear to a circular economy in the built environment and infrastructure sector in Europe.


Within the role, we use data to analyze the embedded materials in the built environment in Europe. We analyze important export flows of raw materials, but also analyze different ownership models that facilitate or hinder circularity. The tools that I learnt at Le Wagon help a lot with these tasks.
What advice would you give to someone thinking of doing the data science bootcamp?
I think you should just do it. In my batch, we had people just out of high school, using the bootcamp to better prepare for university, as well as people like myself, looking to strengthen their skills in order to create more opportunities in their career paths. I wanted to be able to better identify opportunities where they arise in terms of data.


Having said this, I think at any stage in your career, it can be useful to do a data science bootcamp. If you have the time, I definitely advise it.


Thank you, Ivan!