"I knew that I wanted to come back to Le Wagon and the community aspect of the bootcamp is a big reason as to why. You really get this inclusive sense that coding is for everyone, no matter your background or your character."
Hi Laura, can you please introduce yourself?
Hello, my name is Laura, I'm 26 years old and I'm from Germany. I've lived in the Netherlands for the last 5 years, where I completed both my bachelor and master degrees as well as both the Web Development and Data Science bootcamps at Le Wagon.


Can you tell us more about your studies?
I did my bachelor's in psychology and neuroscience. Following this, I completed the Web Development bootcamp back in 2019 in order to learn how to code. Having had a background in psychology, I never had much knowledge with regards to coding or tech. I wanted to catch up and get some more hands on experience before deciding if I'd truly like to work in the field. The Web Development bootcamp really opened my mind to the world of code. It made me realize that I love coding, but that I didn't necessarily want to develop web applications. I then decided that I wanted to dive into artificial intelligence (AI) and data science, due to the link between neuroscience and AI. Thus, I completed my master's in AI.


After completing my master's, I noticed that I was lacking some knowledge when it came to machine learning. At this point, I had a good overview, but I didn't get a good understanding of how to actually build a machine learning algorithm. Having already had such a great experience in the Web Development bootcamp, I decided to take on the Data Science one and gain more knowledge in the realm of machine learning. The Data Science bootcamp then really complimented my studies and made me realize that it was truly what I wanted to do. It's been a really great experience as I had lots of knowledge on the topics covered in the bootcamp, but now I'm coding it.


How was your experience as a Le Wagon student?
As mentioned, I've now completed both the Web Development and the Data Science bootcamps. Although there are many things that have changed over the years (the location, my peers, etc.), the overall experience was quite similar in many aspects. I knew that I wanted to come back to Le Wagon and the community aspect of the bootcamp is a big reason as to why. You really get this inclusive sense that coding is for everyone, no matter your background or your character. Le Wagon is such a social environment which created this amazing mood and atmosphere on campus.


This sense of inclusivity really stands out to me being a woman in tech. The expectation, unfortunately, is that tech environments are a male dominated space, but I feel that Le Wagon does a really great job combating this. The environment really gives you a sense of belonging, which is not always a given.


What were your expectations when you joined Le Wagon?
Originally, I joined the Data Science bootcamp to help land my first job in tech. As I mentioned, I recently completed my master's which gave me a great general understanding, but I wanted to really deep dive in data science.


Since graduating this past March, I've begun working as a TA (teacher's assistant) for Le Wagon. Eventually, I'd like to focus my work on responsible and ethical AI.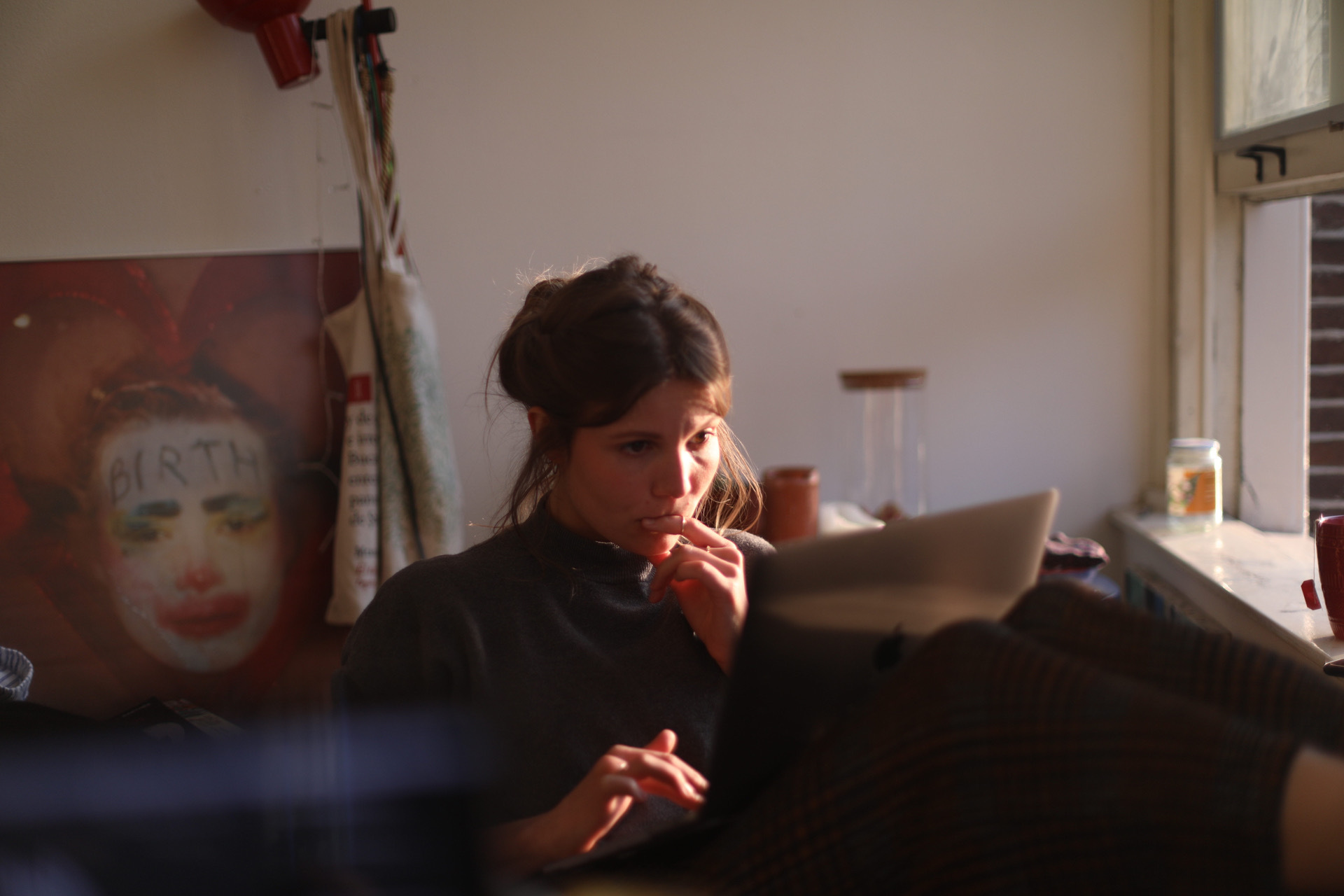 How does the Web Development Bootcamp compare to that of Data Science?
The Data Science bootcamp does require a little bit more coding knowledge beforehand. Having said that, I think that my experience in the Web Development bootcamp helped me my second time around, especially in the first few weeks. On a general note, the overall mood and structure were quite similar between the two programs. Everyone is very interesting, open-minded and motivated.


The social aspect of the bootcamp was also great throughout the two bootcamps. We had afterwork drinks, yoga sessions and lunches together which really helps you bond and create life-long friendships.


What has been your favourite aspect of the bootcamp?
I really like the sense that when I go home, I know that I've learned a lot that day. This is really rewarding and boosts your confidence, because even though you struggle everyday, at the end of the week you always know that you've learned a lot. You truly just need to trust the process and know that everyone has good and bad days, but you will make it through. I really like this feeling of self-development and being surrounded by amazing peers and teachers.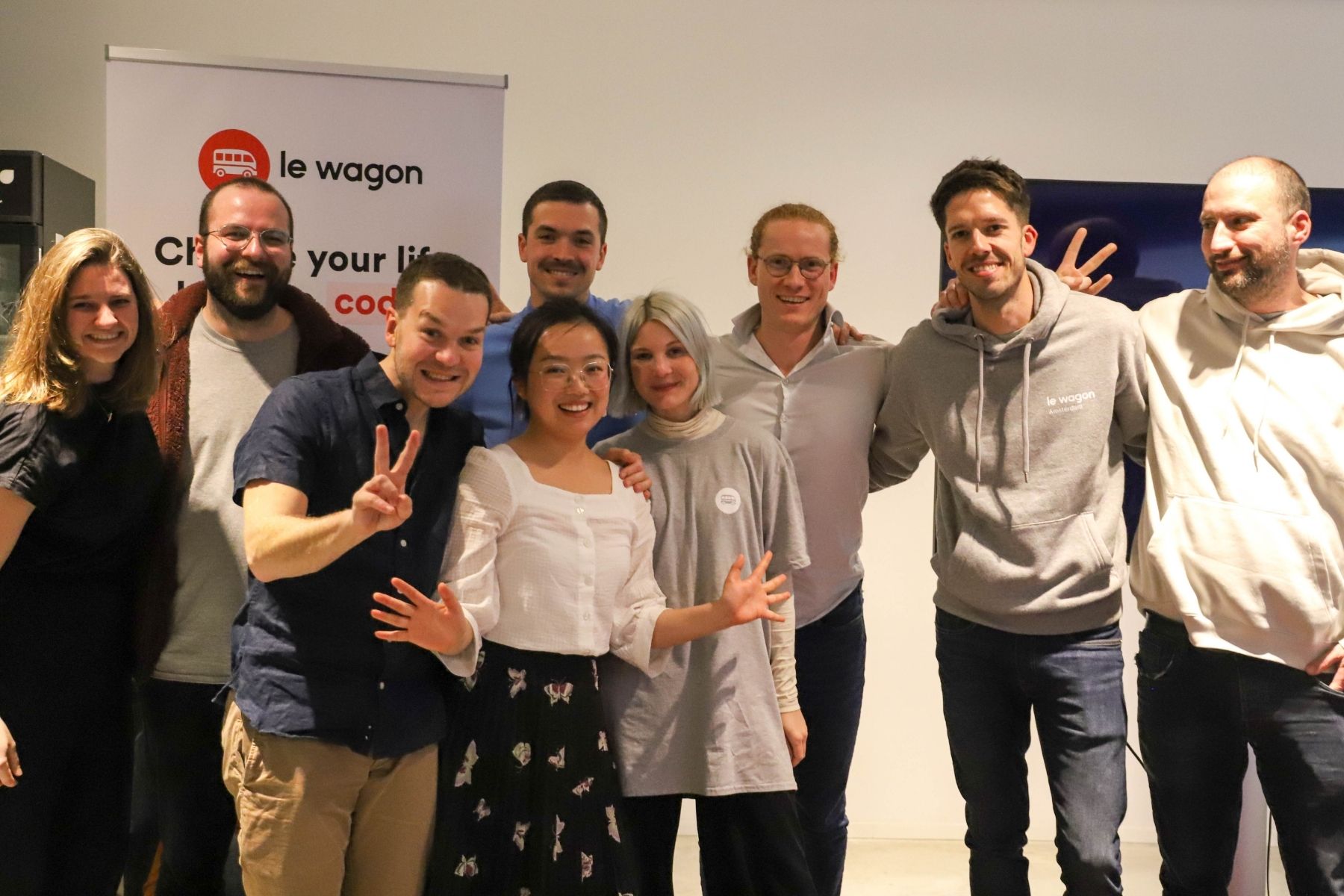 Why did you want to learn to code in Amsterdam?
When I first decided that I wanted to do the bootcamp I was actually in Israel. I was travelling on my own and that's where I began thinking about my next steps in life. I originally wanted to do it in Tel Aviv as I was already there, but wanting to be closer to my family, I decided that Amsterdam was the perfect location for me! I've also always really liked the culture here and knowing that there are many work opportunities and a large expat community here, it seemed like a great fit. The city and the culture are amazing and I'm very happy that I made the choice to study here.


Finally, what advice would you give to someone thinking of doing the bootcamp?
Do it. I can totally recommend the bootcamps if you're in a period of your life where you're motivated to learn, to progress and immerse yourself into a new community. Le Wagon does everything to create an environment for you to challenge yourself - you're not only increasing your technical skills but also your soft skills. Thus, you can do the bootcamp for different reasons: if you want to start your career in tech, if you want to get insights about the tech world or if you want to personally develop and learn a new skillset!
Thank you, Laura!