Welcome, Margaux! Could you please introduce yourself to our readers?
Hi, I'm Margaux and I did Le Wagon's full-time Web Development bootcamp batch #126 in Amsterdam. This was back in 2018 and since then I've been working as a Full Stack Developer. Most recently, I've been working at
Ace & Tate
, an Amsterdam-based eyewear company.
What were you doing before you joined the bootcamp?
I was completing my Masters degree in business and innovation. I took a gap year during my studies where I did two separate six month internships. The first one was in communication and events management for an engineering consulting firm in Paris. There, I was responsible for the internal and external marketing and communication, as well as events management. For my second internship, I went to Melbourne, Australia to work for a marketing company specialized in loyalty programs and corporate rewards. In this position I had to do web content management which was the first real opportunity for me to work a bit more on the technical part of a website.


What made you want to change careers?
After I graduated, I came to Amsterdam and initially looked for a job in marketing as this was my background. With this being said, I wasn't extremely motivated to work in this field as I wanted to acquire more technical skills. I then spoke with a good friend of mine who had just completed the bootcamp herself. She convinced me that I should sign up as we had similar profiles going in. To be completely honest, at first I wasn't so sure as I didn't want to engage into another round of studies, but the fact that the bootcamp is very short (only 9 weeks) further convinced me. I figured I had to give coding a try so I started on my own and I found it super fun! Finally, I knew that as a developer, a major advantage is to easily find a job anywhere in the world. Knowing that I'd like to eventually mix travelling with my career, this career switch fit my lifestyle goals.


Now that you're working as a developer, do you get to create your own hours/ work remotely?
I would say that COVID has definitely been a major push for it. When I started working as a developer I was going to the office every day. It was actually really helpful as it was my first few years working as a developer, and this allowed me to better communicate with my teammates on a daily basis and get the support that I needed. This of course changed when COVID hit. As everyone, I had to adapt and began to work remotely. I enjoyed it a lot. It showed me that it was doable and that I could still perform really well!


What were your expectations and goals when joining Le Wagon?
My main goal when joining the bootcamp was to add technical skills to my CV and do "something with my hands", something concrete where I can see results immediately. I think this is really rewarding. I knew that once I finished the bootcamp, I wanted to work as a developer. After graduating, I worked as a Full Stack Developer, but recently, I've started to make a switch to focus more on front-end. I've always liked the aspects of design as it's more creative. Aesthetics is very important at my current company as it's a fashion brand.


How was your Le Wagon experience?
I had a really good experience with Le Wagon! It was of course very intense, but an amazing experience overall. I'm also really happy that I did it in Amsterdam as it was super international and everyone had really different profiles. The experience itself flew by really quickly, but overall it was a great adventure!


Does what you learned at Le Wagon help you in your day-to-day job?
What I usually say is that the bootcamp teaches you the basics and the notions of web development and programming in general. It also teaches you how to work as a developer, meaning that you work in a buddy system which is similar to working within a team as a developer. You get a first impression of an agile way of working. The bootcamp opens a door to a whole new world, but the rest is really up to you to learn! When you start to work properly as a developer, you really learn on the go.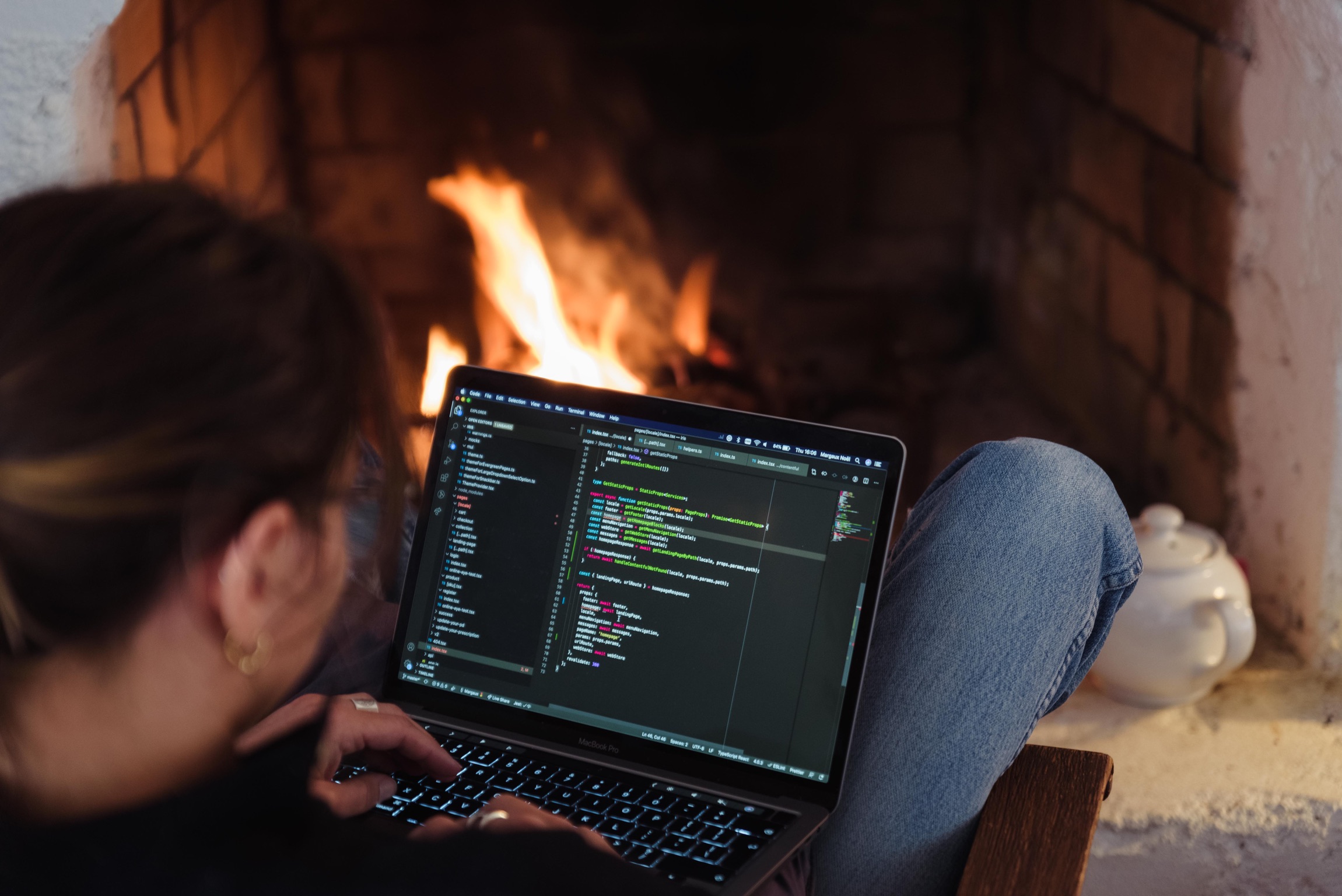 Now that you're working at Ace and Tate, can you tell us more about that and what you're working on specifically?
Of course, I really feel that I found a good balance when it comes to tech and business at Ace & Tate. It's not too techy (it is e-commerce), but at the same time we get to use and experiment with really new technologies. We are a rather small team, and we're given the freedom to explore what we feel would be interesting to implement on the website. We also get to work on every part of the website ranging from SEO to devops, and purely design tasks. I think this diversity of projects is really cool. The fact that it's e-commerce means that there's a great dynamic in delivering. We're pushing code to production almost on a daily basis, so it goes very fast. Last but not least, my team is amazing, super international, and they are a great aspect as to why I love my job!


What languages do you use in your current role?
As mentioned before, I've recently transitioned to work more on the front-end side. On this end, we're mainly using JavaScript. We also have two back-end teams which are made of a Ruby / Ruby on Rails team (responsible for the API that serves our website), and a Scala team that handles all the micro services that we use in the back-end infrastructure.


Can you tell me about your favourite project that you've worked on or the one that you're most proud of?
I've been working on implementing external features from different third parties. So for example, we've integrated an app that you use to scan your lenses in order to get the prescription within those lenses.


I'm also working on updating our virtual try-on tool. It's going to be able to give you very accurate measurements of your face using AI. It will compare this data with all of our model frames and it will be able to recommend the perfect fit for you! I think this is really cool, especially in our industry: it's difficult to see a product online that you're supposed to wear on your face. This is our main challenge as an eyewear company who wants to sell online. This feature would then allow customers who don't have the opportunity to go to our physical stores, to purchase with confidence.


Finally, do you have any advice for someone who's thinking of doing the bootcamp?
My biggest word of advice is to have fun and don't take it too seriously. Also remember that if you start struggling, it's completely normal. As they say, trust the process and you'll get the outcome that you're searching for. It's also important to take a step back and relax as everyone's in the same boat in a sense. It's not going to be easy, but it will surely be worth it!


Thank you Margaux!