1. Five college students wanting to up their skill-set and become more prepared and valuable in the future studies and work.
Graduated from uni two years ago, Shan has been working in logistics and real estates. But she is going back to school to do a master's programme in social data science and excited to apply computational and data science methods to social science research.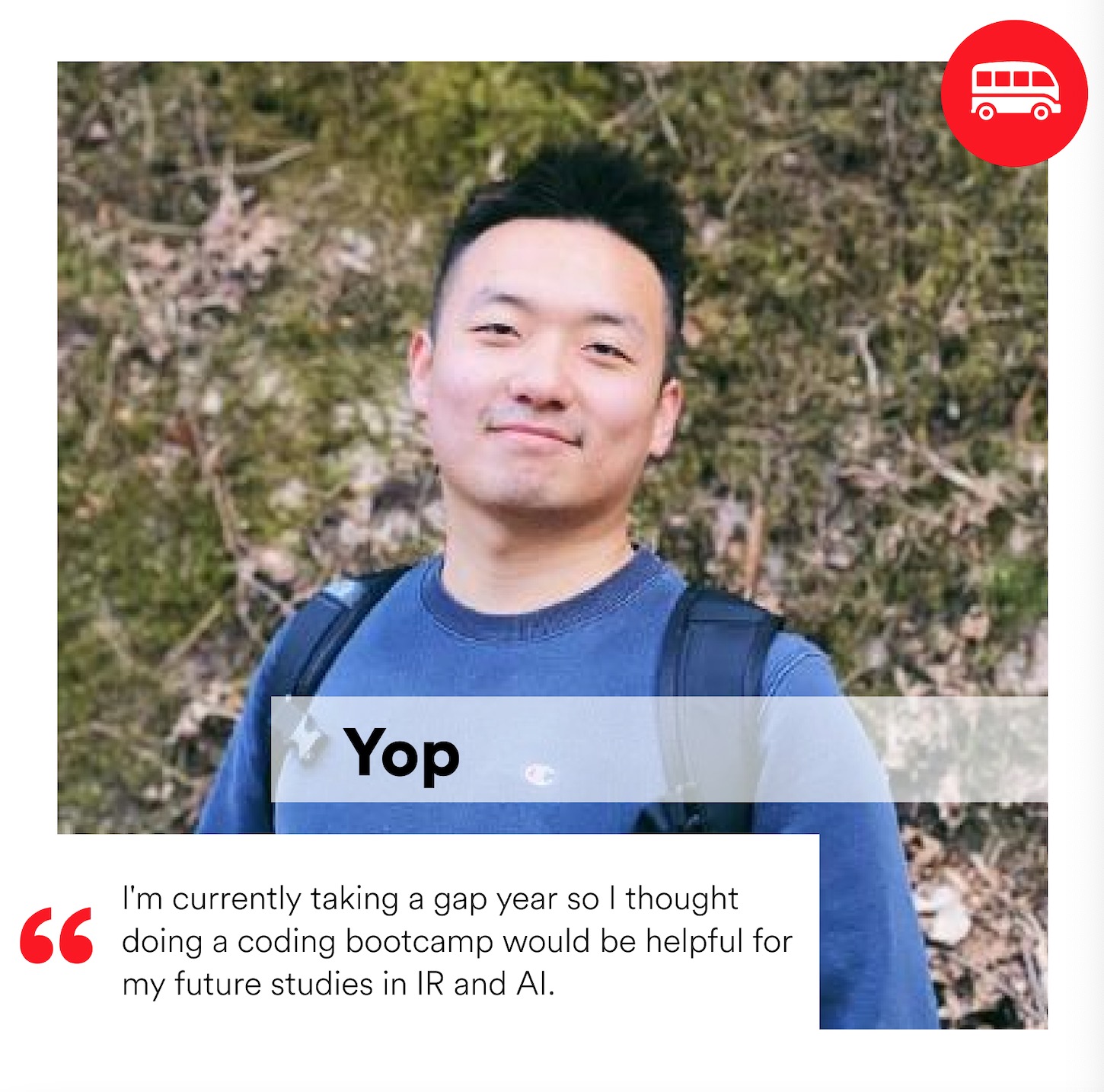 A college student at the University of Amsterdam studying IR and AI, Yop is currently taking a gap year and thought doing a coding bootcamp would be helpful for his future studies. After completing the bootcamp, he hopes to find an internship or a job related to data science before returning to school.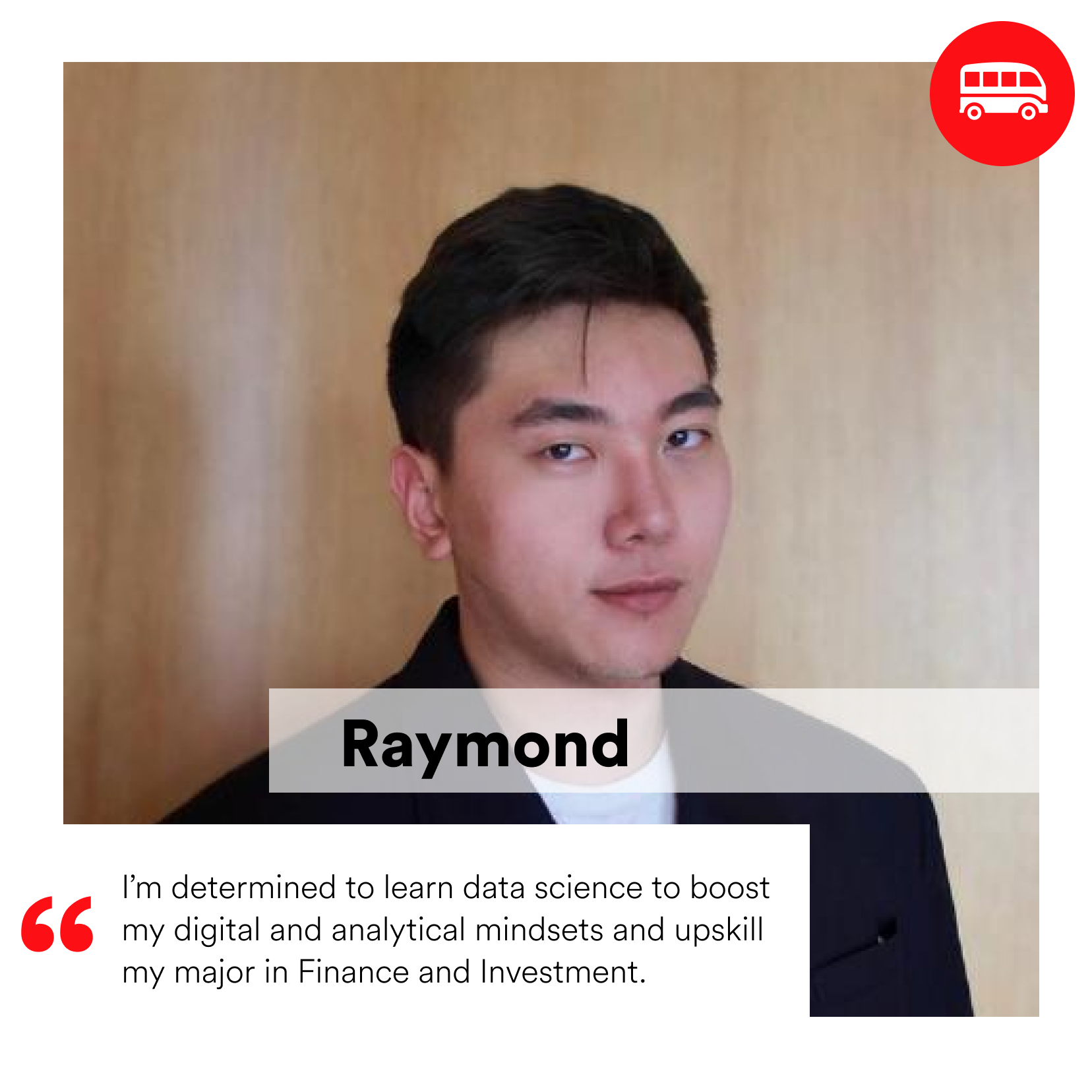 A master's student in the Netherlands, majoring in Finance and Investment, Raymond is determined to learn data science because he believes data analysis skills are desirable for today's financial talents, and data skills would help him develope digital and analytical mindsets.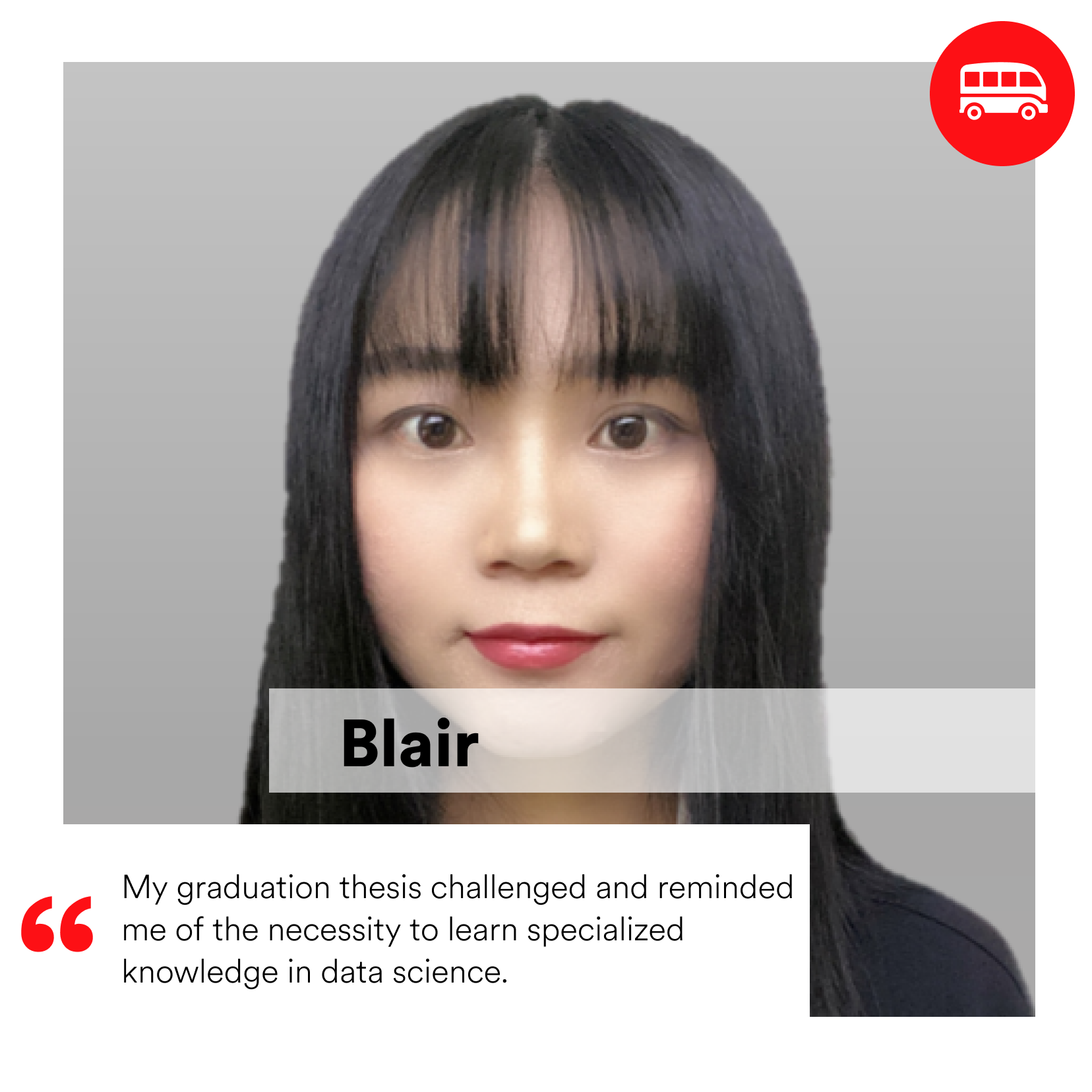 A college student for now and a master candidate in KUL, Blair just completed her graduation thesis, which has challenged and reminded her of the necessity to learn specialized knowledge in data science. She had two data process internship experiences before and now hope to immersed in a more challenging programming environment at Le Wagon with other excellent people here.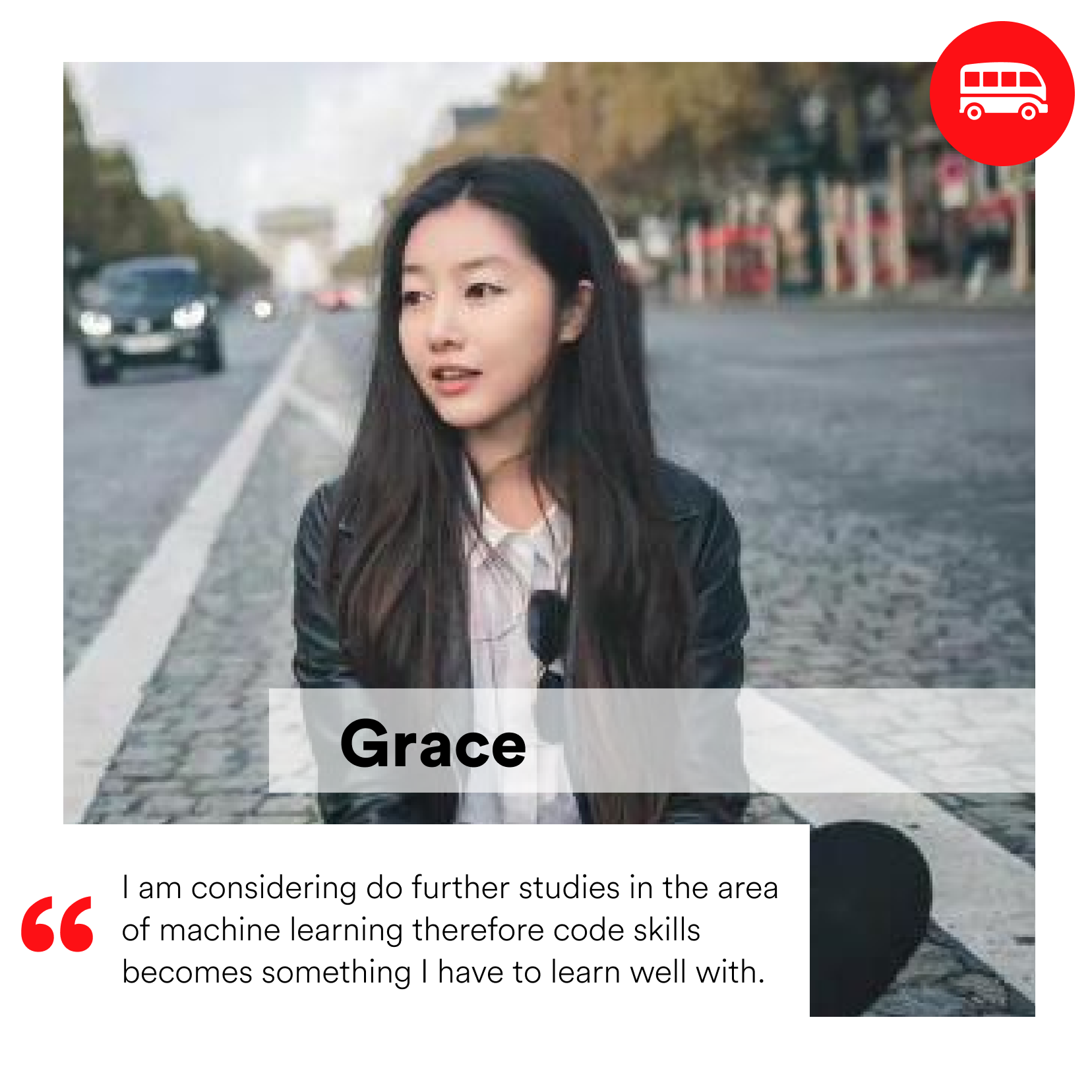 Grace is senior Maths student at the university of Cambridge. During her degree studies, she gradually developed interests in statistics, probability and theories on machine learning and is driven to do further studies in the area of machine learning. Therefore she comes to Le Wagon to prepare.
2. Four experienced professionals looking for career changes to the data science field or become more technical at their current job.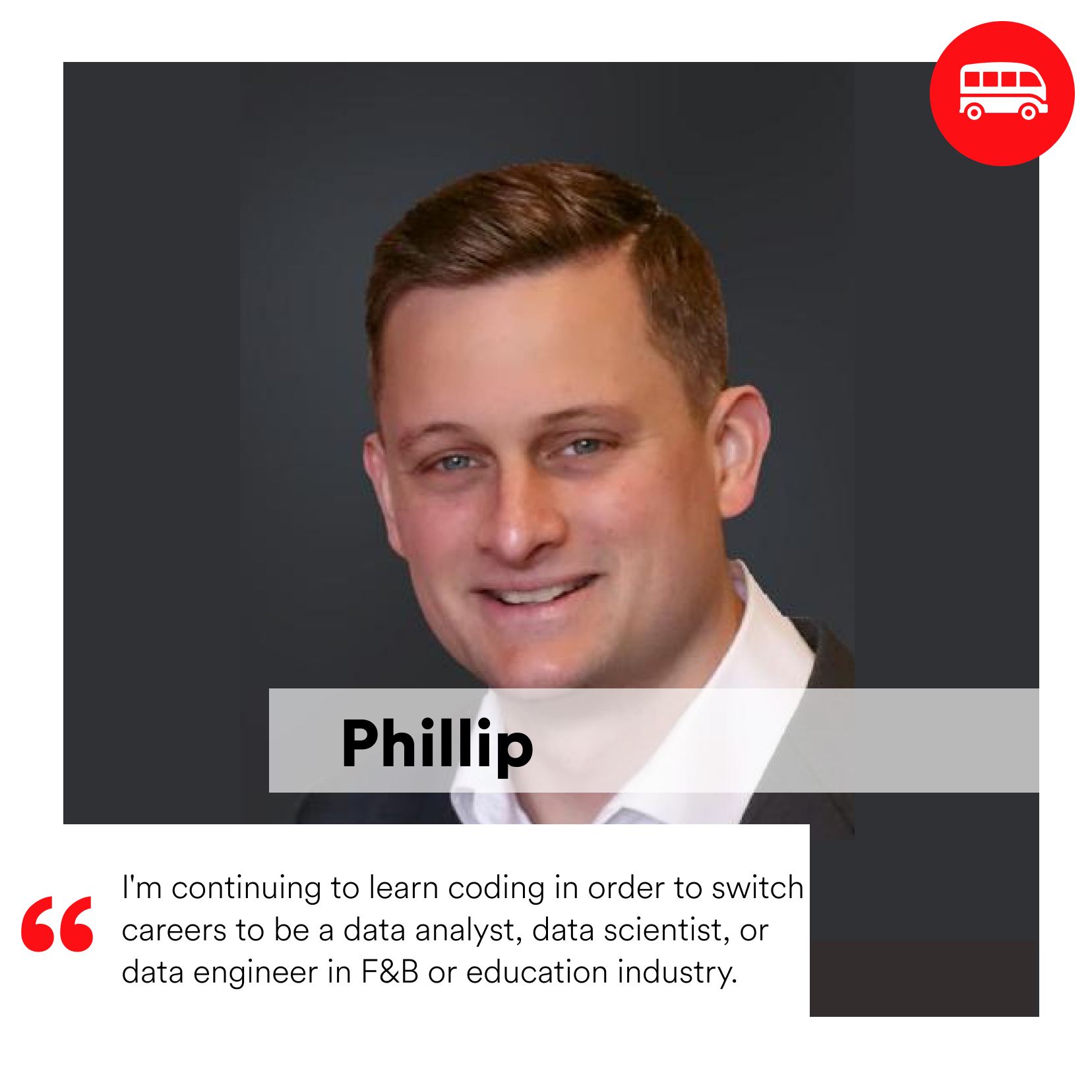 Before getting into data science, Phillip worked in several different industries, namely, F&B, insurance, and education. He first got introduced to coding (R) during his MA degree while doing research in applied linguistics at Jiao Tong University in Shanghai, China. This ignited his interest in the world of data analysis, science, and machine learning. After completing the Le Wagon Data Science program he hopes to find a job as a data analyst, data scientist, or data engineer at either F&B or education industry.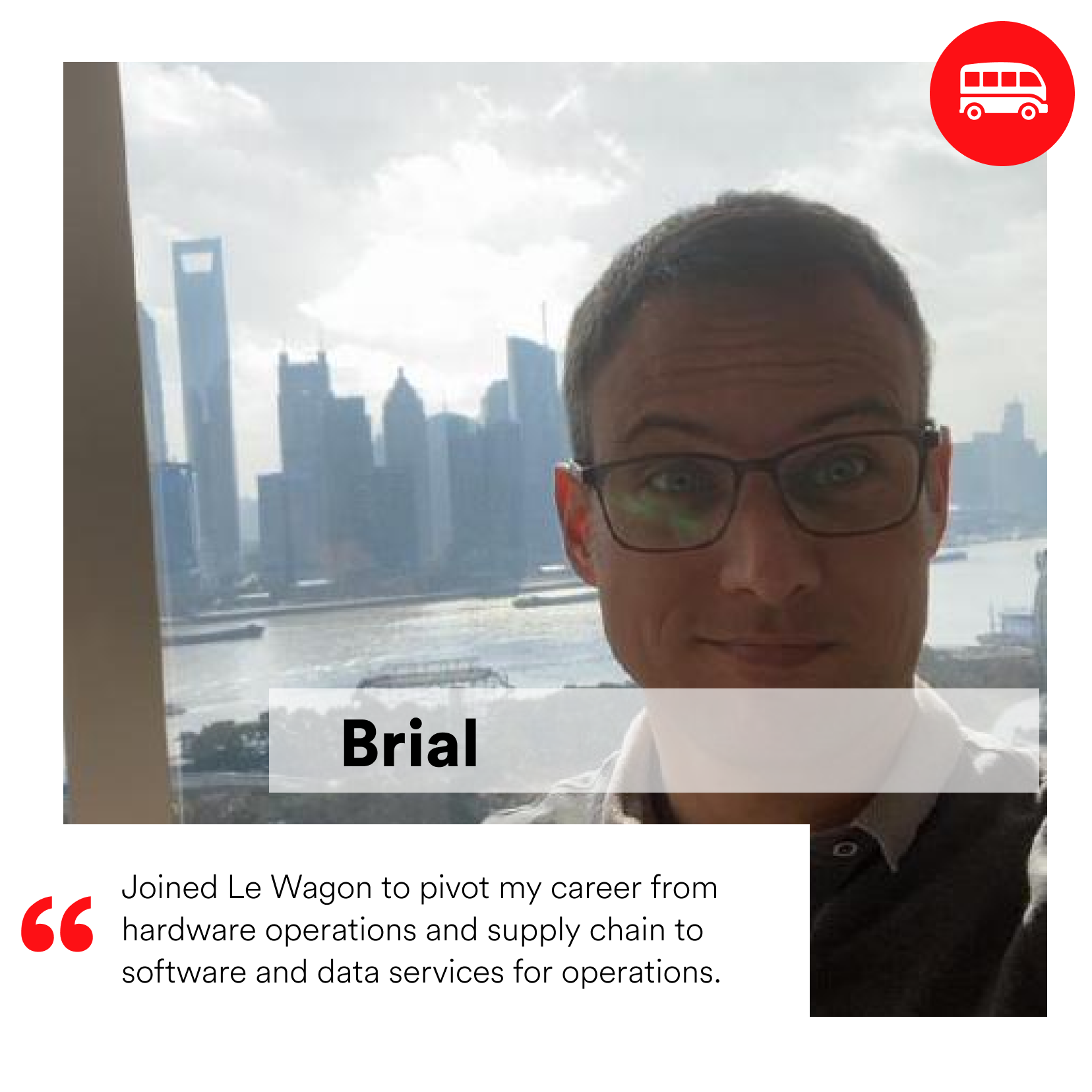 French, father of 2, Electronics engineer and MBA educated. Been in China for 15 years, last 7 of which he was working for Apple in Supply Chain. Looking to pivot his career from hardware operations and supply chain to software and data services for operations.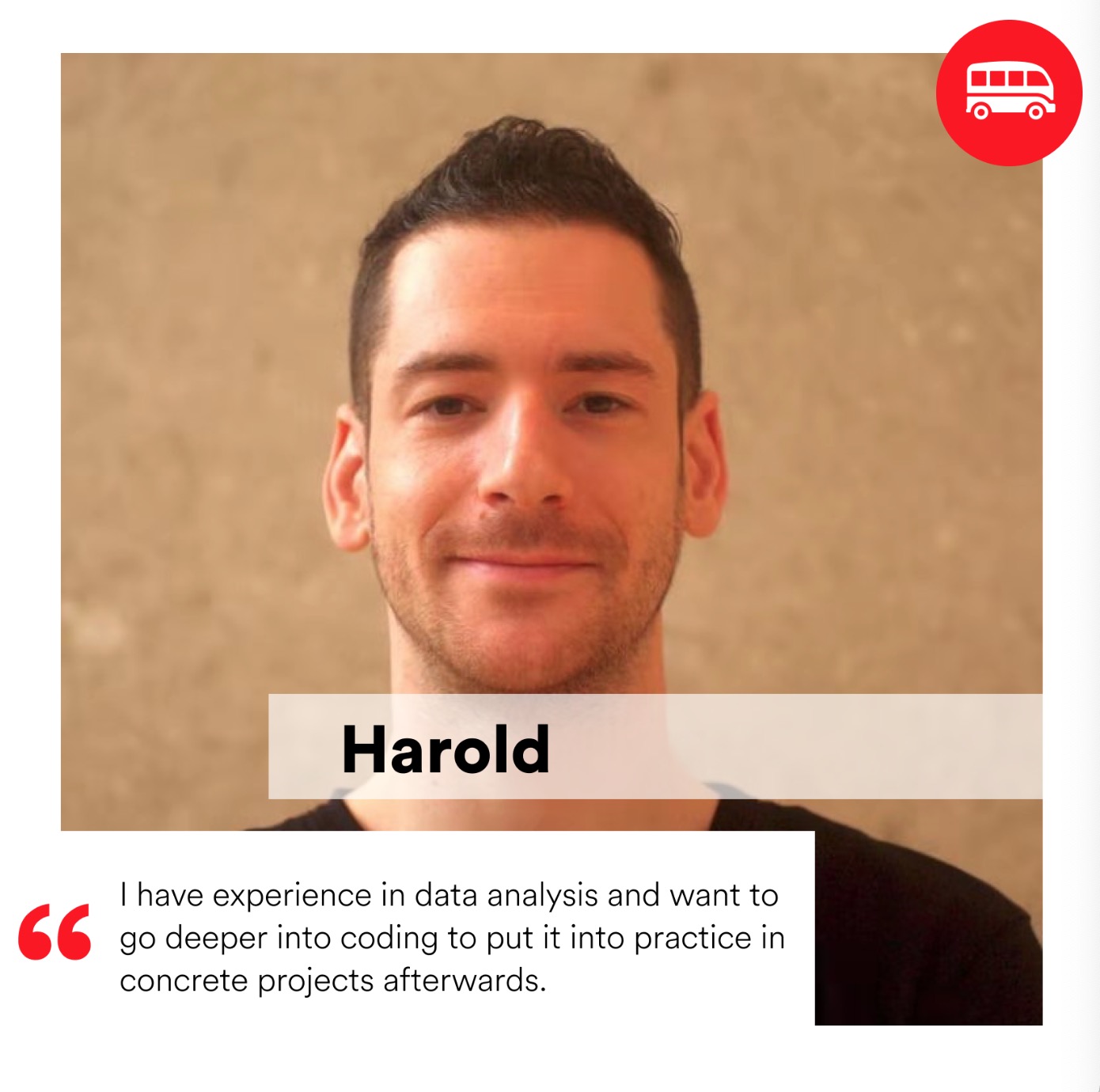 Doing some random data analysis things for a pharmaceutical company in China and want to go deeper into coding to put it in action in concrete projects afterwards.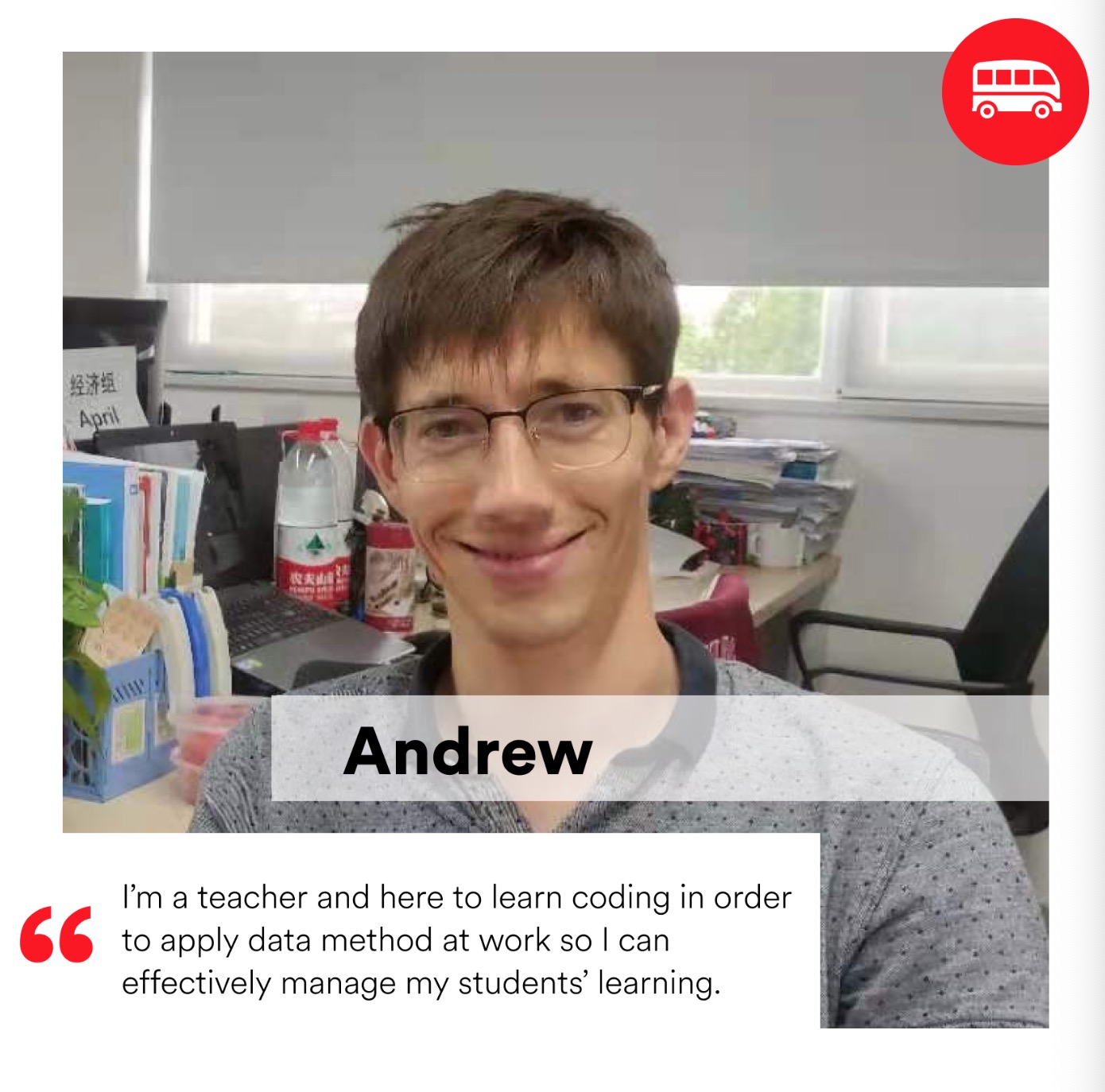 Andrew is currently a secondary school economics and business studies teacher at an international school. He is interested in learning coding in order to apply data science techniques to his work on student learning management.
3. Startup founder looking to enter the exciting machine learning world.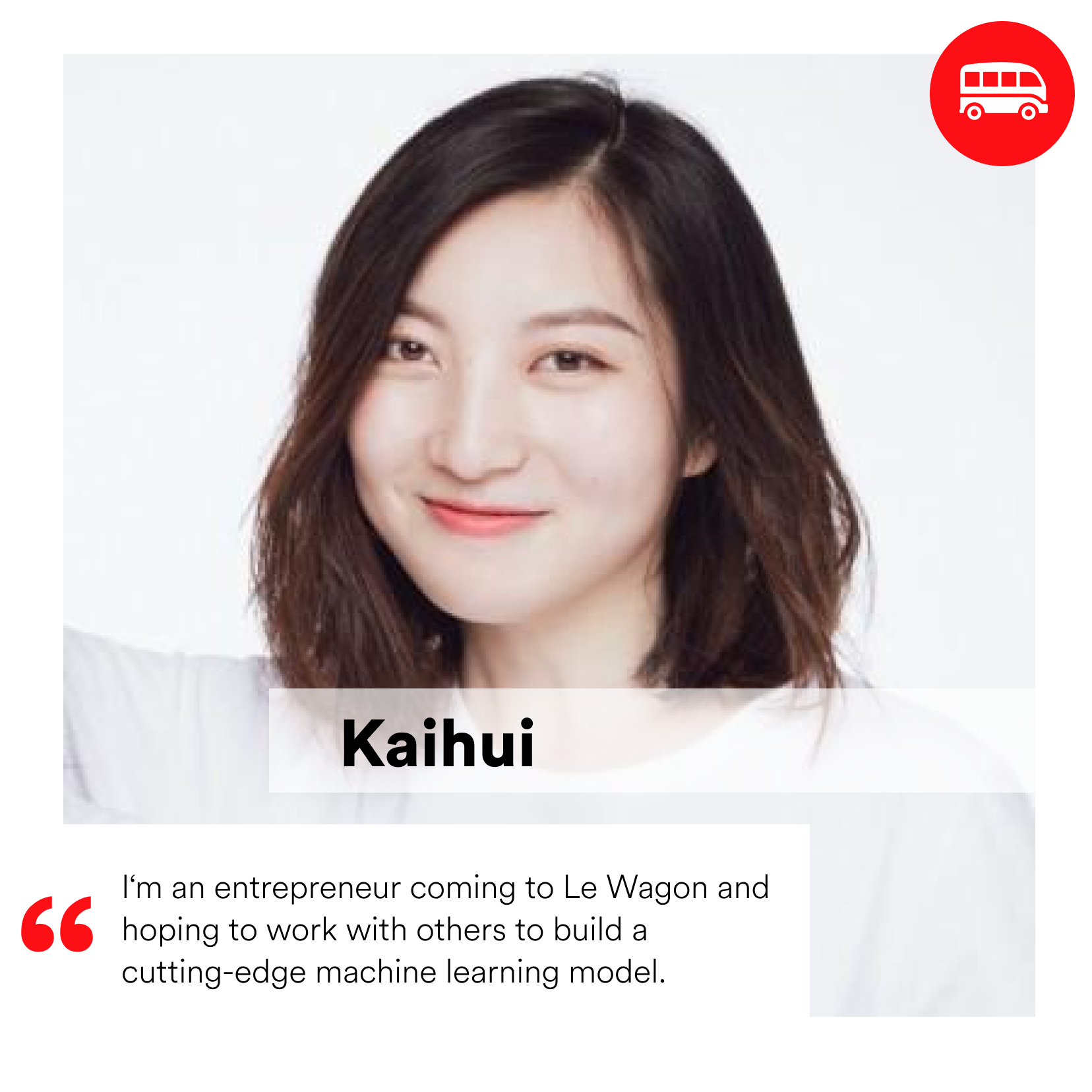 Previously, Kaihui was working at corporate environments. Currently, she is an entrepreneur running her own tech company Tomarange. She comes to Le Wagon to work with others and build a cutting-edge machine learning model.
Are you ready to learn coding
with your future business partners in 2021?
Apply now
👇👇👇
Apply our full time Data Science program via:
https://www.lewagon.com/shanghai/data-science-course/full-time
Apply our Part time Data Science program via:
https://www.lewagon.com/shanghai/data-science-course/part-time
If you have more questions about programs in China, contact our admission manager Cheng for more info: