I think that a chronic case of itchy feet has caused me to bounce between the technical and business worlds quite a bit.
I studied mechanical engineering in Canada but wasn't really intrigued by any of the fields that I saw "typical" engineers landing in. To avoid getting pigeonholed with a niche specialty, I started my career on the business side at Boston Consulting Group.

Over the next two and a half years I was lucky to be a part of solving interesting business problems at companies that made everything from jamón to jumbo jets. Constantly working with new teams, companies, and problems meant that the work was never boring, and the learning curve was steep!
Inevitably my itchy feet kicked in, leading me to an MBA at London Business School
; it was during my MBA that I decided to dive back into the technical side with the bootcamp at Le Wagon and as an entrepreneur with
Stotles
.
There were two main reasons why I decided to do Le Wagon.
First, because I thought it would be a lot of fun to learn to code.
I've always liked the type of puzzles that coding can feel like
, and I had a small taste of coding in my undergraduate program. Most of my classmates hated it, but I secretly enjoyed it.
Second, two of my friends from LBS and I were getting serious about working on a start-up together, but none of us had experience as developers. We knew we were going to have to bring our ideas to life before landing any customers or funding, so hiring a team or agency didn't seem reasonable.


With both things in mind, Le Wagon seemed like the perfect fit.
I could "scratch the itch" by learning to code, while building out the first products we were brainstorming for our start-up.
At the end of every day at Le Wagon, I felt like a soaked sponge: At total max capacity.
I think that my background in engineering and business analytics helped me pick up some of the basics relatively quickly, but the tough exercises kept me busy, and the final project was a totally new challenge – my favourite part for sure.
Designing the product from the ground up and figuring out how to code well in a team were both tough, fun challenges, and in the end, we were able to build way more than I expected. It was also an awesome way to
quickly test one of our ideas
(which ended up flopping, but thankfully led us to our current business).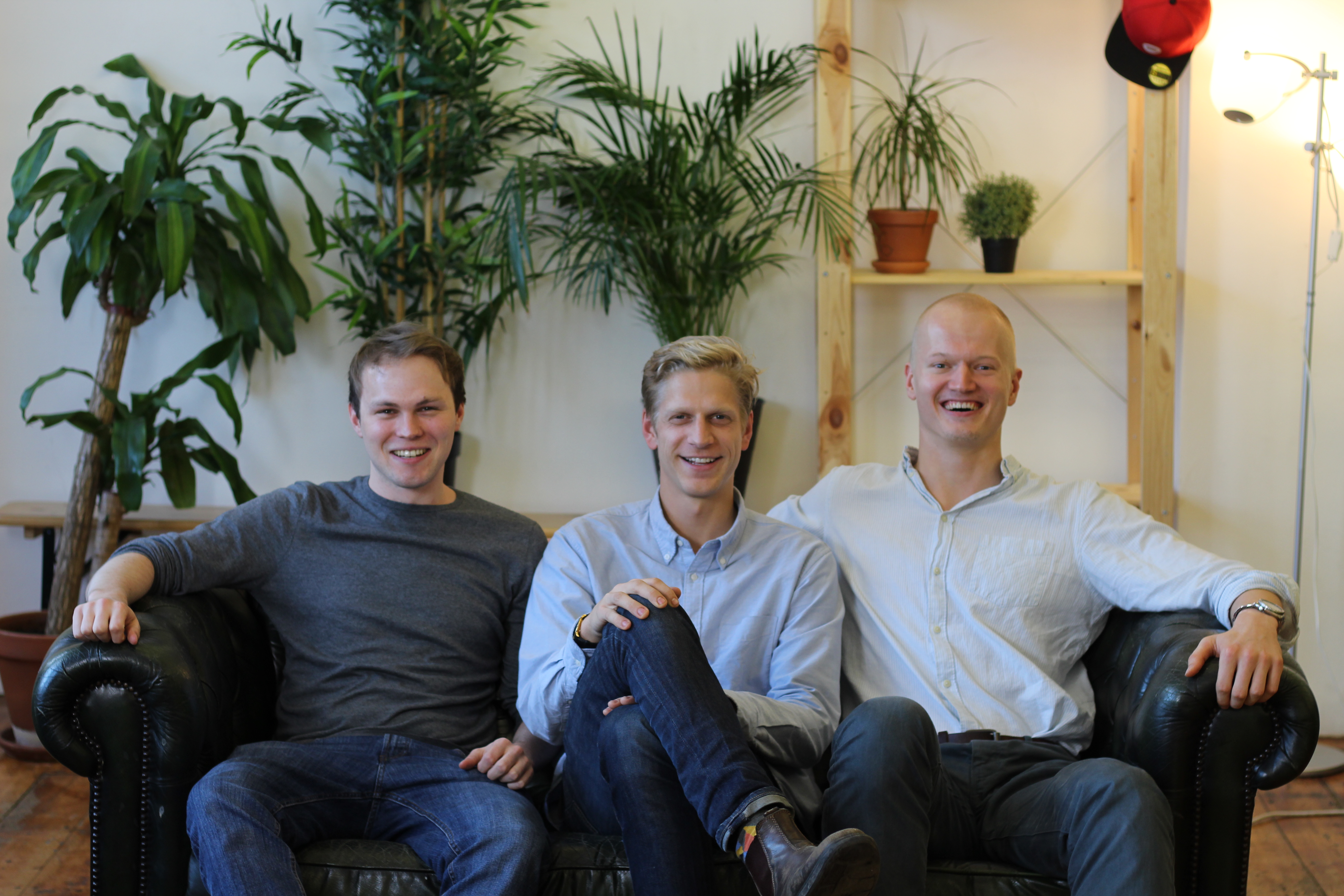 One thing I didn't expect was to meet
such a diverse group
. Everyone was a different age and from super varied backgrounds, but we helped each other through the ups and downs of the program. It was a great bonding experience.
Our mission at
Stotles
is to bring full transparency to the $6Tn that governments award to businesses every year.
About half of all taxes we pay end up flowing to private companies that work for the government to provide everything from road repairs to medical imaging software.

We think that it's vital to help the most deserving businesses win these government contracts. We do this by aggregating data from many government sources into one intuitive tool that helps businesses to find the contracts that are relevant to them, understand if they should bid on these contracts, and manage the bidding process that follows.
Since starting in December of 2018, we've been on a wild ride. Interviewing 100+ businesses to really understand their needs, using what I learned at Le Wagon to build our
MVP
product, going to
Silicon Valley to unsuccessfully pitch to Y Combinator
, and now serving our 4 (and growing) customers have all been massive learning experiences.
Excitingly, we're now hiring new team members, starting with our first dedicated developer (
email me
). I'm looking forward to
coding in a team again
and learning from the best and brightest coming from Le Wagon and beyond.
There is no doubt that we wouldn't be where we are today if none of use were technical founders.

The dynamic nature of an early stage start-up means that ideas are constantly changing, and the product needs to change to reflect that. Nobody gets it right the first time, so being able pivot quickly and cheaply is vital for survival.
Trying to start a tech company without any technical founders is like opening a restaurant without a chef. I'm not the only person that thinks this – for example, Y Combinator won't really consider teams that don't have a technical founder on board.

Leaving Le Wagon to start Stotles meant going from a structured, to totally unstructured environment. While slightly terrifying, it was also super exciting. After Le Wagon I knew that I could build products that worked, which gave me the confidence I needed to commit to building the MVP product. In my opinion, to launch a tech business, you need exactly those two skills, tech and business.


Given that all three co-founders have business experience and a business education, Le Wagon really gave us the final tech ingredient required to get things off the ground.
I'm excited to keep learning more about the advanced analytics and tools that we could include in our product offering to make things even more intuitive for our customers. For example, we know that we want to be able to automatically recommend relevant contracts to our customers based on what they've expressed interest in.

However, today I don't know how I would do that. I'm excited to learn about the specific technologies and theories that we could use to provide this feature, and many more.


My advice would be to always aim for the learning zone.
For me, getting to the learning zone means setting goals that I'm not quite sure I'll be able to pull off. It can be a difficult balance to strike, sometimes I'm comfortable, and sometimes I overshoot and land in the panic zone (which is not fun).
But the only way I really make progress is to be uncomfortable. It's the only way I'll feel satisfied and accomplished at the end of the day.
Some people call this "
type 2 fun
" I call it the learning zone, but whatever you call it, it means that at some point you will fail.
If you're never failing, you're probably not learning.
So put another way, put yourself in situations where you have a genuine fear that you might fail. Regardless of whether you succeed or fail, you'll come out the other side a bit stronger and more capable.