Munich is not only the largest city in Bavaria but also the third-largest city in Germany. Home to some of the country's most important institutions - such as BMW headquarters and the headquarters of Deutsche Telekom - Munich is a strong economic region. And that doesn't just apply to economic aspects: The Bavarian metropolis stands for tradition and innovation at the same time. If you take the subway from Marienplatz to the Oktoberfest, you can see how old and new come together. In fact, Munich has always attracted great minds who were able to put their ideas into practice, founding companies such as Siemens or Allianz. This mixture of "tradition and innovation" is typical for Munich and has made the city the strongest business location in Germany.
The Who's Who of Germany's major traditional companies is concentrated in Munich. The reason for this is simple: Munich is home to many successful large companies and corporations such as BMW, Allianz, Siemens, Lufthansa and MAN. And to become a large and successful company, you need innovation. And innovations come from new technologies.


If you are able to create new technologies, you can develop new products or services and make your company even more successful.


As a developer, you can acquire skills that will help companies innovate and develop new products or services. You can help become a leader in their industry by developing the technology they need. You'll learn the most important things about how to do this in our bootcamp!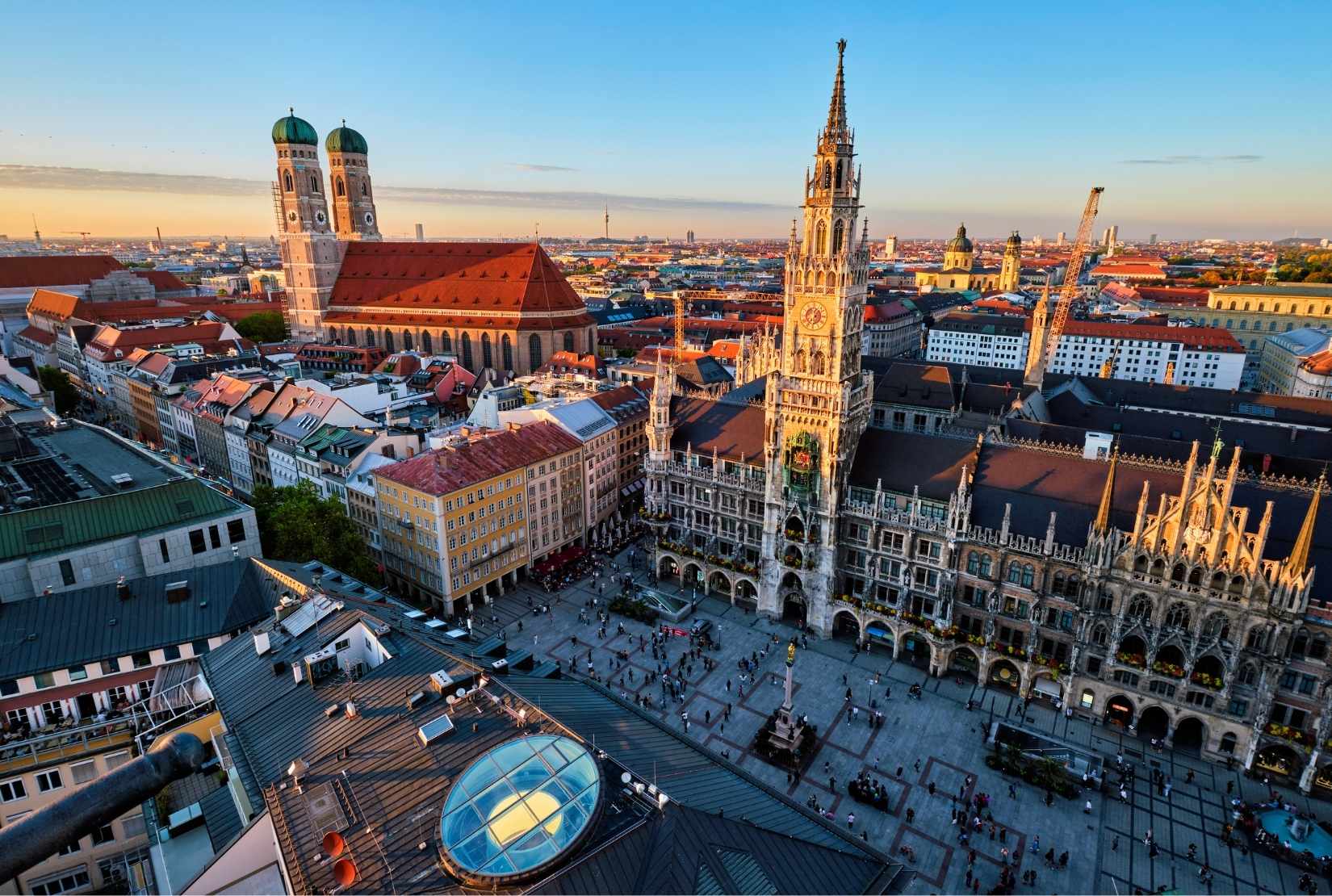 Munich is the top city for developer jobs
Munich is the city with the most jobs for web developers in Germany. In absolute numbers, Berlin is currently the largest German market for web developers with almost 1900 open positions. However, the recognition rate for applications in Berlin is significantly lower than in Munich and the salary offer is one of the highest in Germany. Compared to the current web development job openings, Munich leads with just under 2000 job openings, followed by Berlin with almost 1900, Frankfurt with just over 1500, and Hamburg with just under 1000.


Why you are so urgently needed as a developer in Munich
Yes, as a developer you are needed everywhere. As just described, there are thousands of vacancies and companies are looking for people like you and the programming skills you learn in the Le Wagon Bootcamp.


Munich, however, has an important feature here:


Due to the high concentration of large companies and corporations in Munich, they face two major challenges.


On the one hand, they have to optimize their core business. This means that their products and services have to be better, faster and more customer-friendly in order to generate good sales in the long term. Here, of course, the large companies have the advantage that they can draw on a wide range of competencies and best practices in order to achieve their goals of better offerings.


On the other hand, of course, companies must not sleep either. In other words, they must also ensure that they build new business areas with new products and services. Whereas 30 years ago BMW merely sold cars (and motorcycles, of course), 10 years ago the company entered the new business field of car-sharing with its DriveNow brand (now FreeNow, in cooperation with Daimler AG), thus entering the rental business.


Both challenges have a common denominator: to master them, you need smart and enterprising people with skills that are needed in the market. In short: you!


By starting as a Junior Developer in Munich, you can begin to build your career and help established companies become more innovative and future-proof. Munich-based companies usually have high budgets to pursue these projects.


Perfect conditions for you!


Marienplatz and the old municipality

Conclusion: There are truly many advantages in favour of Munich as a place to live and work
Munich's corporate landscape alone may be reason enough for you to choose Munich as the centre of your life and work. As you have read, Munich offers a unique composition of mainly successful and traditional companies, which in the future will depend on your efforts as a developer.


But that is by far not all! Munich is also a lively and vibrant city with a high quality of life.


The advantages that speak for Munich are of course rounded off by the established companies that are located here. With a job as a junior developer in Munich, you can expect to work in an environment that is secure and offers you career prospects for a long time to come. In addition, Munich-based companies have achieved a lot of success due to their long history in the market, which is why you can rely on excellent budgets to finance your work and new innovations.


So for you as a budding developer, these are the best prerequisites, aren't they?


What about you? Has Munich been able to convince you?