Hi Carol! Let's directly dive in: how did you decide to learn to code?

It was a decision based on many factors: the last company I worked for was a full-remote IT company, so when I was recruiting IT talent, I realized the job market is quite good and in their favor. The atmosphere in tech is nice and agile - something that became part of my day-to-day life and I really enjoyed it. So I thought: why not try it as the whole package? Apart from that, my husband is also a developer and fully supported my wish to try something new. I had met many good developers and was excited to see the spark in their eyes, doing what they love. I knew I had to try to do it, too.
I started learning Front-end on my own. HTML, CSS, and Javascript were OK, but when I tried learning Back-end, it just wasn't enough for me to feel comfortable and confident enough to look for a job with it. And so I learned about bootcamps, something I didn't know existed before, and found it to be the perfect solution for me!
In July 2019, the company I was working for closed down my department, so that September I enrolled to do the Le Wagon bootcamp in January 2020.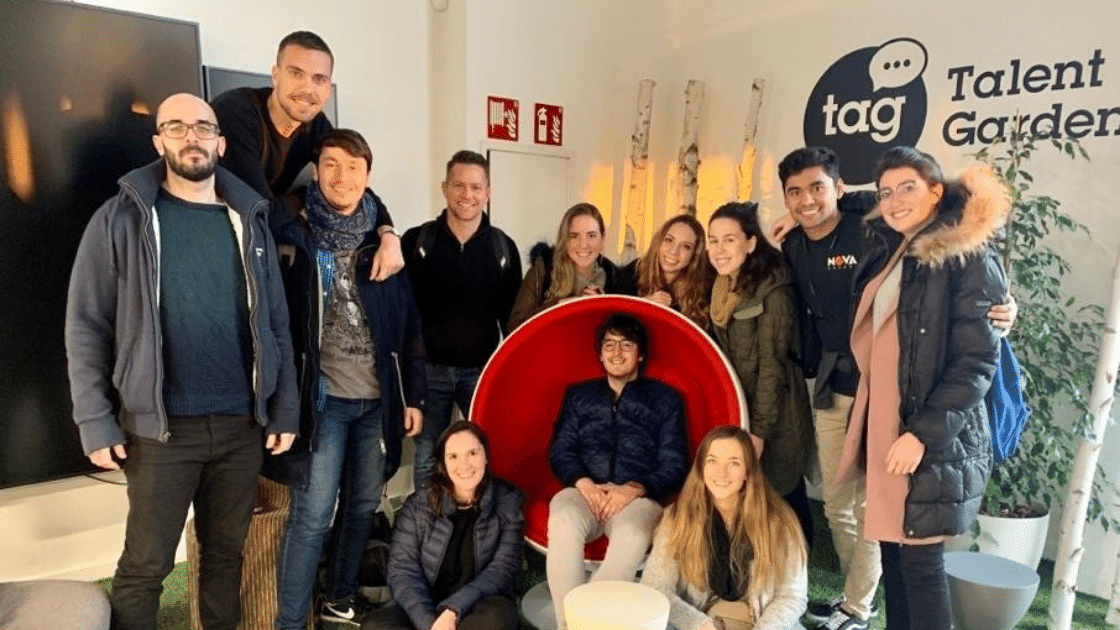 And before that? Tell us your story!

I am originally from São Paulo (Brazil) but my story is quite a dynamic one.
I started working when I was 18 - from selling planners on the phone to being an event hostess - and then there was University. I ended up studying Administration with an emphasis on International Trade and then I worked in importing goods from the States, Finland, and Canada to Brazil. It was not something that I loved, but the companies were really committed to environmental causes and were good places to work.
In between jobs, I decided to go to Europe, so I moved to Dublin for 6 months to study English. I ended up staying for a year!
When I went back to Brazil, I knew it was not the life I wanted to have anymore. So I started considering remote work, back when it was not something very common.
I started working remotely for a company (doing administrative tasks) but I could never get Dublin out of my mind, so we decided to move back there, and I stayed with the same company - just switched to recruiting.
After that, I got an offer from an IT company and I stayed with them for over 5 years, doing all sorts of functions - HR, Admin, Finance, etc. You know the story from there!
How was your experience at the bootcamp?

It was amazing! It's a life-changing experience, but it's intense... In a good way.
A lot of pressure, but also a lot of awesome people - it is amazing to live the experience with new interesting people. I really loved the teachers and the whole bootcamp atmosphere.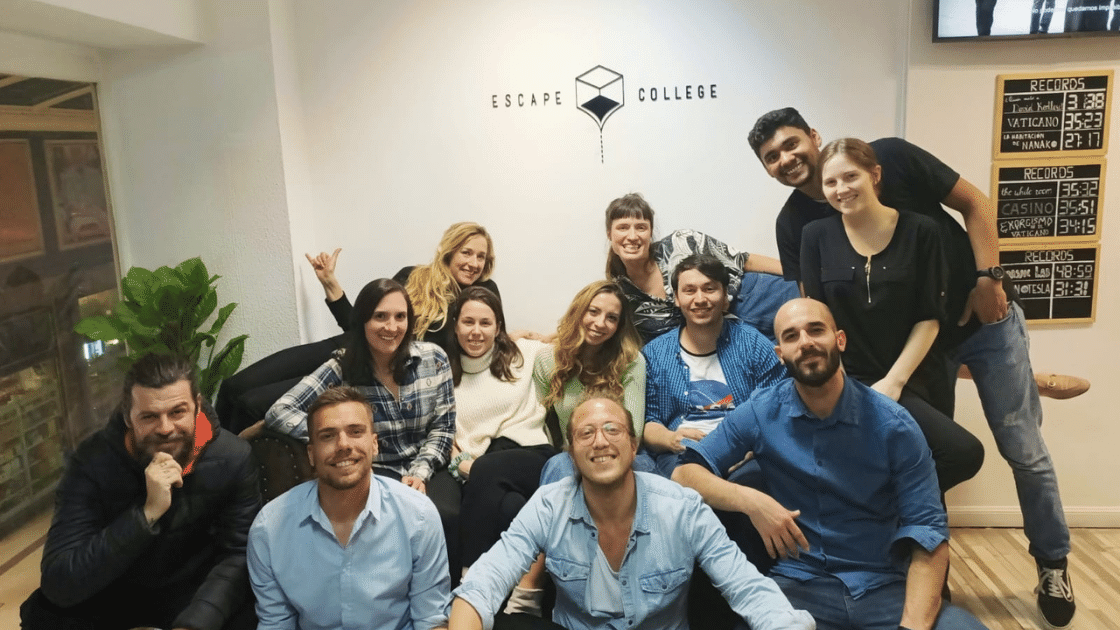 And what are you up to now?

After Le Wagon, I became a Teaching Assistant there. Once you graduate and if you are interested, you can apply to come back and help new students with their exercises. I did that for the following 2 sessions. I also got an opportunity to work for a Fintech company in Brazil, remotely from Spain. This gave me the opportunity to learn a new programming language: React. After the second batch that I was a Teaching Assistant for, I saw a job posting on the Le Wagon job board. I applied, entered the process, got an offer (during the Covid-19 year), and started my new job.
The company I work for,
FCM Lab Barcelona
, is a Travel company that focuses on medium to large corporations. It is an Australian group but under a French entity. I work as a Full-Stack Developer there. The architecture is quite complex, I handle projects across 4 or 5 applications integrated together. Most importantly, the development team is super nice, everyone is so helpful. Senior developers really help us and I get to pair-program with them and learn so much from their experience.
What programming language do you work with now?

I work with Ruby on Rails & React, with Postgres & MongoDB. After the bootcamp, you have the basis to keep learning new programming languages. And when you're a developer, you never stop learning.
Any advice on searching for a job?

Trust yourself. You are learning and that is okay, don't be afraid to say so. People think they need to show in interviews that they know everything. That's simply not true: be honest. Also, sell yourself as the full package - the experience you have before counts, and that is part of what makes you a strong candidate for the job!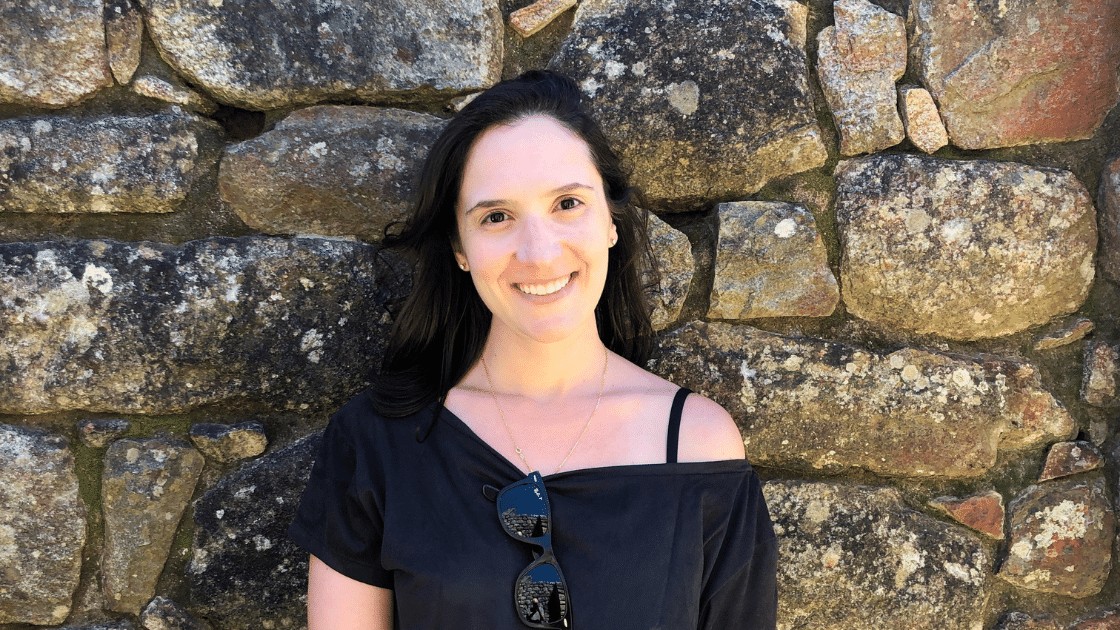 Any advice on deciding which job offer to accept?
It is really important to look for the right company for you. Depending on what you are interested in, what type of company (startup, big corporation) you like more, etc. The right company will help you work on your foundation and progress really fast. In my opinion, you should filter the companies that you really relate to & check the company culture.
Thank you, Carol!