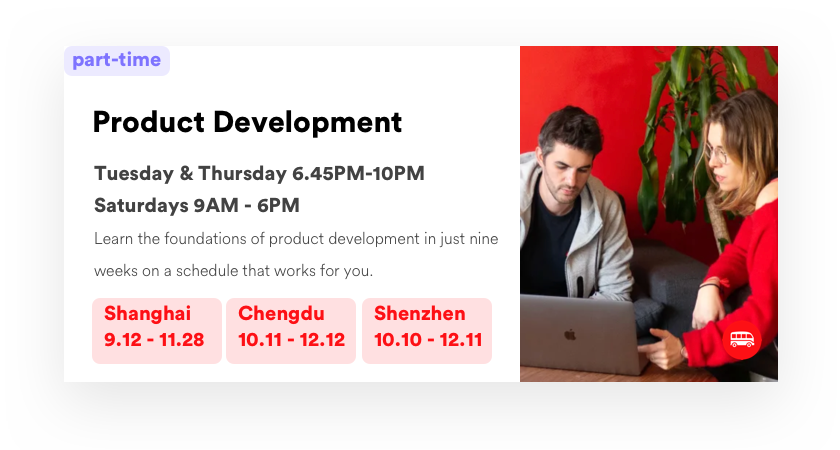 Click to learn more about
Le Wagon China Part Time Product Development Program!


A unique learning experience.

Le Wagon
Our Part-Time Product Development course is a hands-on experience that takes you from complete beginner to product developer in 9 weeks. By the end of the course, you will know how to build a robust and user-friendly WeChat Mini Program that answers your users' needs and to follow the right workflow to collaborate with other developers, designers and product managers.
Our program curriculum.
Our part-time product development course is designed to make you learn to build digital products step by step until you can build your own WeChat Mini Programs from scratch.
Phase 1. Digital Product Design
Learn User Experience and User Interaction (UX/UI) through real case studies(XiaoHongShu, RED) and hands-on experience.


Phase 2. Front-end Development
Learn the foundations of front-end development by building interactive WeChat Mini Programs from scratch.


Phase 3. Back-end & Database
Learn about relational databases and connect your applications with a 3rd party back-end service.


Phase 4. Final Projects
Invent, design, code, deploy and pitch personal WeChat projects in teams.



Our Instructors
Having previously worked in the luxury fashion industry and having successfully launched two fashion e-commerce businesses of her own, Audrey's career change into web design and development allows her to take her knowledge and passion for aesthetics into the digital world. She has worked with some of the top development firms including Accenture and Yu-Mi. Audrey is also an adjunct professor at ESSCA Shanghai.

Based in Shanghai, Marin has more than 10 years of experience in software development experience. Good at JavaScript, Wechat mini program and ruby on rails.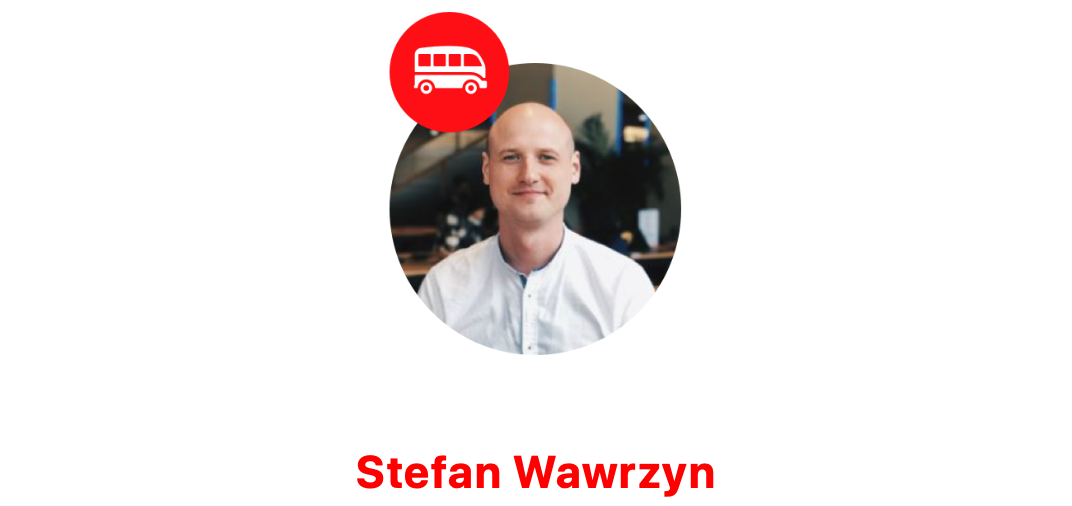 Stefan Wawrzyn was an officer in the Canadian Army in his past life that ended up in Shanghai in 2017. In 2018, he quit his job teaching kids English and joined back #194. Ever since then, he's worked on a number of freelance projects and started DuanDuanZu with some of his fellow batchmates.

David is a freelance software developer and someone who loves sharing their knowledge through online tutorials. Self-taught programming while folding cloth at Uniqlo back in 2014. He has been coding for over 5 years and has worked with companies like LVMH, Atlas and Choxue. David is now part of Shanghai Coders, where he shares his expertise on WeChat Mini Programs to the public.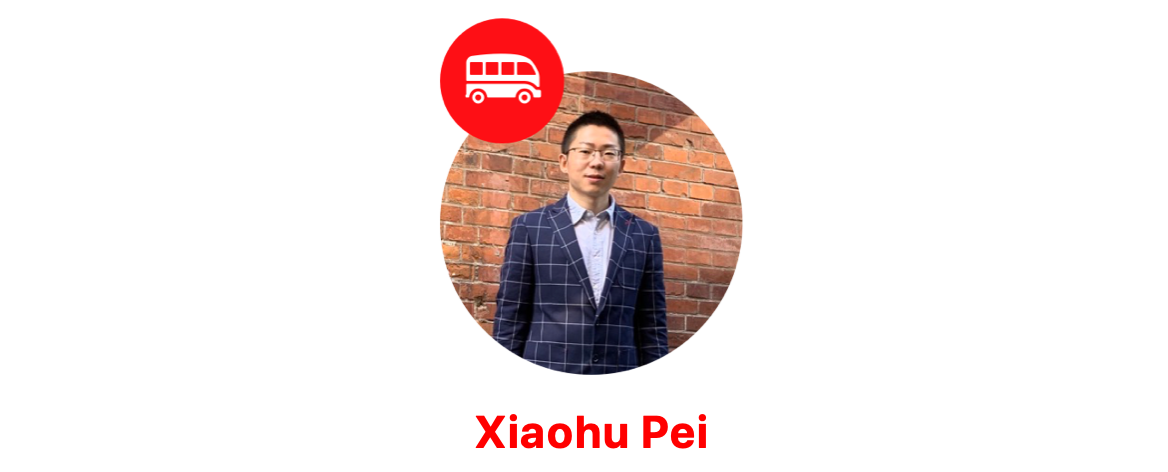 Xiaohu worked as a design engineer at multinationals like Alstom and GE. He wanted to make some changes in life and joined Le Wagon coding bootcamp. Now, he does some freelance projects on development and consultation. He realized that he really enjoys working in the tech world.
Shenzhen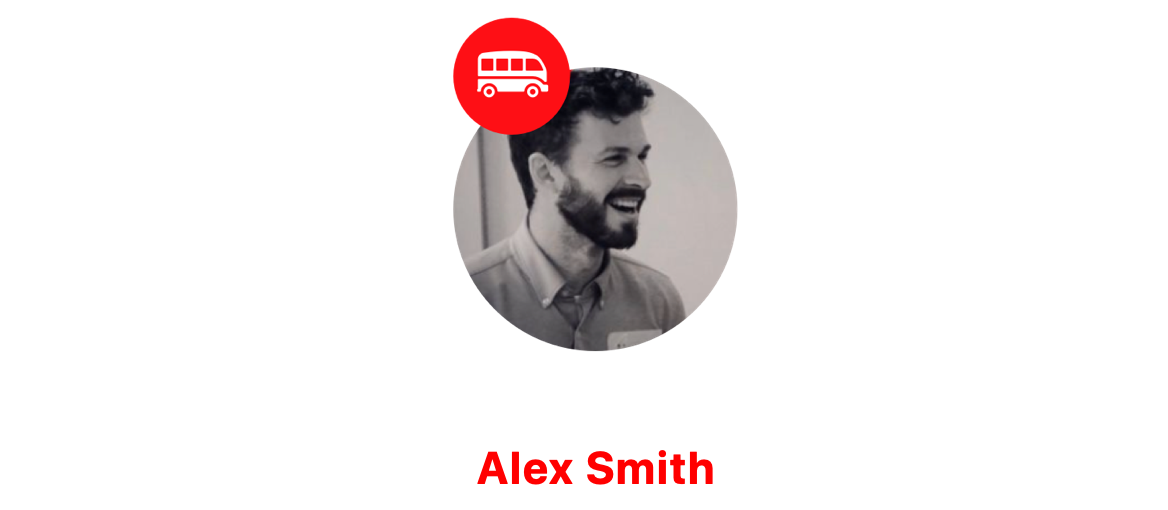 A graduate of the Le Wagon program himself, he began his tech career working as a WeChat Mini Program developer at MoveSH, a fitness-related tech startup in Shanghai. Later, he moves on to start his own digital agency helping international clients create and execute their digital strategy in China. Now, with his deep industry knowledge and 6 years of China experience, he's focused on helping students better understand China's digital ecosystem and build awesome digital products. Alex's philosophy is simple: "Consistency Matters."

A graduate student with MS in Computer Science from Rutgers University, Wuqian began his career as a Project Manager at Makeblock Co, until transitioning to a Software Developer position at Oracle. Currently, Wu Qian is one of the founding partners of SucSEED a Shenzhen-based startup platform, connecting young entrepreneurs with mentorship and guidance in the early stages of their company.

Victor has over 5+ years experience working as a Software Engineer in Brazil and China. He helped grow his first startup from 10 employees to over 150 with a product that serviced over 10 million users. Now, Victor works as a Full Stack Engineer for AE Studio, a California based digital agency servicing some of the biggest companies in the world.

Alex is a skilled Software Engineer with nearly a decade of experience in the IT and Tech industry. Throughout his career, he's worked as an IT technician with companies like Harvard University, Logix Health, Umass Boston & Amherst, and Dataxu. Now he's focused on teaching and mentoring others who are interested in entering the tech field.
Products you can make

Le Wagon
Click
here
to read 'How to accelerate your career in a matter of weeks?'
"I have Le Wagon to thank for my current job. Aside from the obvious benefits like learning how to code or managing projects, one of the less obvious perks of Le Wagon is its network. If it weren't for its vast alumni network along with the skills it's armed me with, I would not be able to work in this role today."

—— Christopher Yu
Digital Strategist, Wiredcraft
Le Wagon

Why learn coding with Le Wagon?
Master technical skills that will empower your business.
Le Wagon is known for bringing technical skills to creative business talents. The application of technical skills to the resolution of business problems will produce greater value. Many students founded their own companies after the bootcamp, 17 of them were born in China, one of them, Regaind, was also acquired by Apple.



Understand the development process and the terminology involved to improve the communication efficiency within the tech team.
You will learn the workflow from the world's top tech companies and learn how to communicate within tech teams. Learn to build a WeChat mini program to explore your creativity and test your business ideas. You will be able to help solve practical business problems and help empowering companies and individuals to succeed in Digital Transformation.



Cultivate product thinking mindset and master the skills you need to build products.
At Le Wagon, we not only teach tech skills but also help build your product thinking. A great product requires not only a solid technical foundation but also beautiful design, effective marketing strategies and operation ... With a product thinking mindset, you can use the user's psychological needs as a starting point to deeply understand the motivation and changes behind users and create a more successful digital product.



Be part of our global alumni network and enjoy the resource of development projects from around the world.
Le Wagon has a global alumni network in 34 cities including London, Paris and Tokyo. Each Le Wagon community has 3-4 community events every month to help the community discover the power of coding, to learn technology, and increase the experience of growth hacking.



Enlarge your network among local tech companies.
Le Wagon is closely connected with local technology companies: so far we have successfully held 3 digital talents job fair; Every week there are freelance opportunities for development raining in our WeChat Groups, we have also cooperated with companies like
Tencent, Liku Technology Solutions, Yingxuan
, etc Cooperation.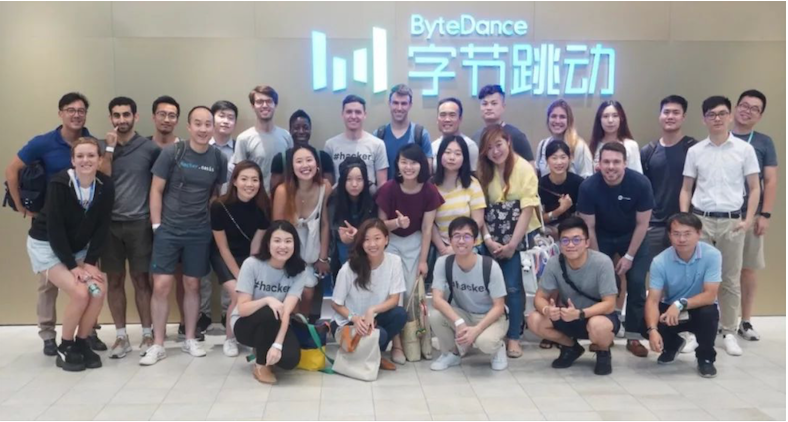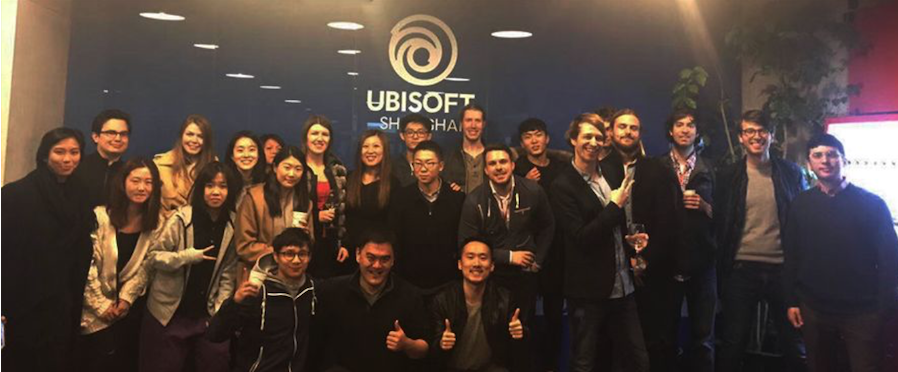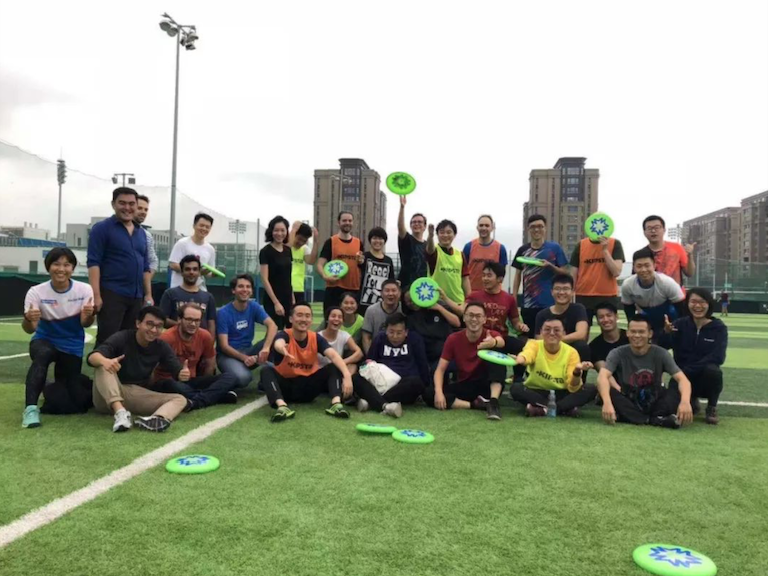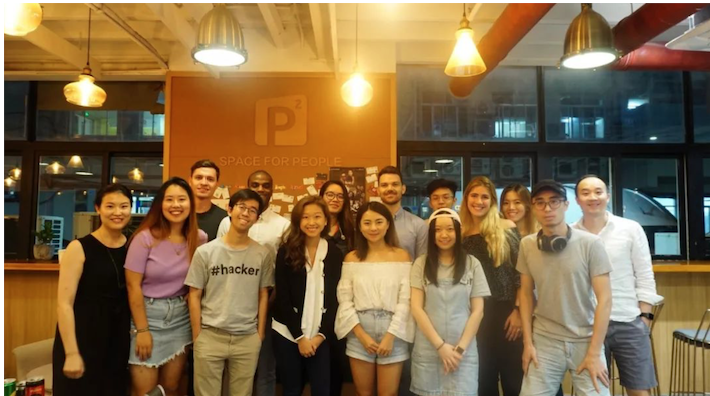 Click below for more information. Sign up now to enjoy 10% Early Bird Discount!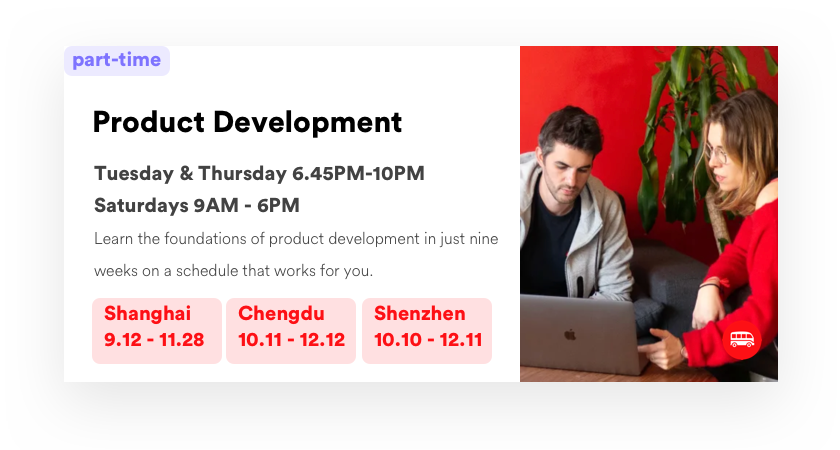 Click to learn more about
Le Wagon China Part Time Product Development Program!