Getting the best tech talents in China is a fierce battle. Great partners repeatedly confided with me this year about their anxiety on this human challenge.


Some of them have pledged billions to this strategic market yet still struggle to attract the next generation of technical leaders, who are invariably flocking to the local juggernauts:
Alibaba
,
Tencent
,
Bytedance,
& co.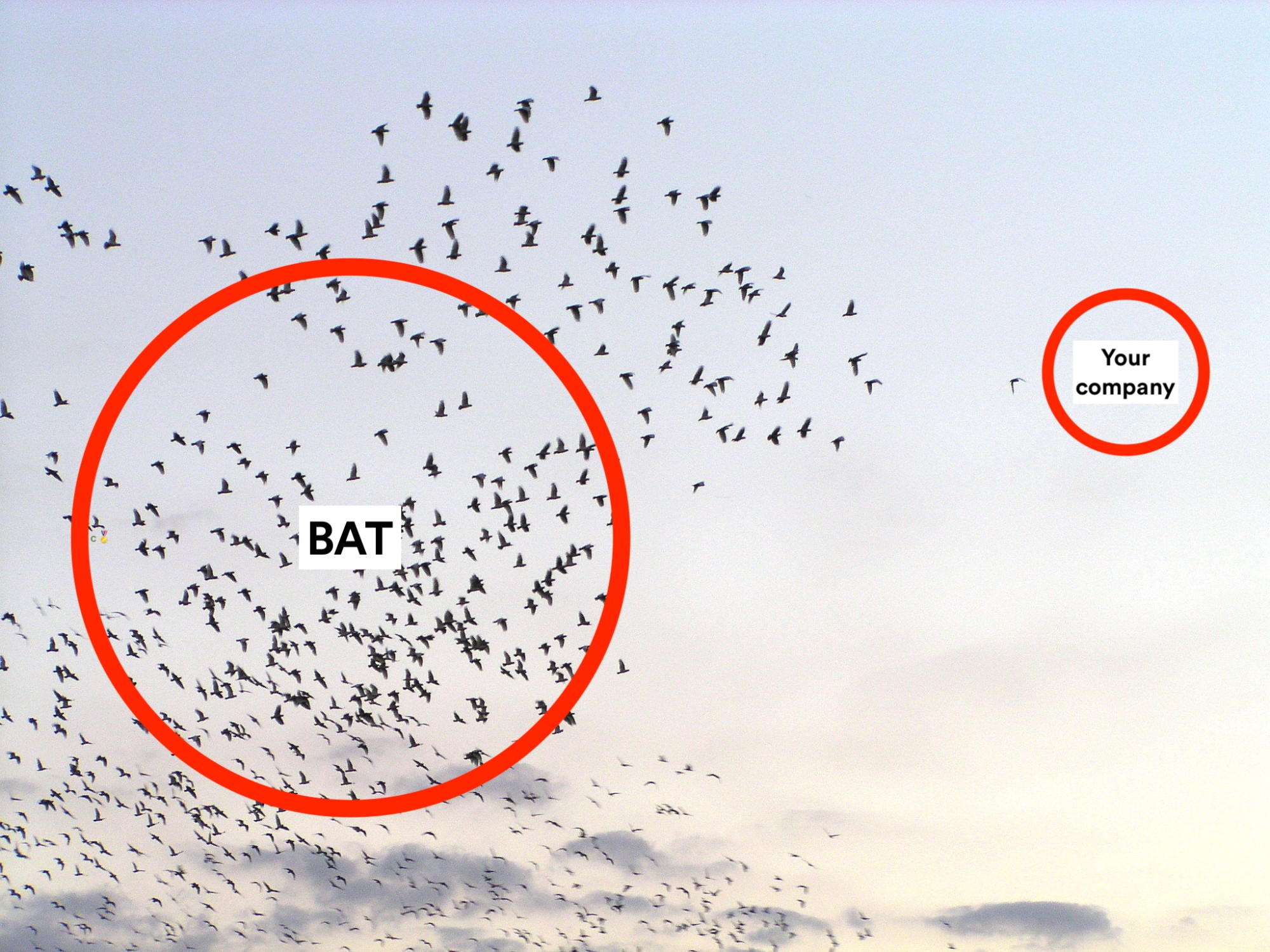 What "great" companies in China all have in common:


a strategic stance on big data used to fuel their innovation engine
the intent to hire top tech experts to design superior products - possibly a real challenge for all kind of companies today
This article aims to discuss what your target audience expects from you, employers so that you keep in mind deciding factors in your recruitment efforts.


TLDR: top 5 factors driving job decision for local tech talents
How much do I make
What I am working on
Whom I am working for
Where I am working
Am I safe
This list was created by summarizing private conversations with my professional circle. Local developers from junior to senior level, chief technical officers, business leaders, recruiters in our career fairs, corporate partners; it is an opinion and is non-exhaustive.


1. Talk is cheap, show me the... MONEY
You expected this one, but you wish it was not at the top.

Consider this:
Top tech talents are expensive ones, and they know it.
'How much do you make' remains the number one discussion among local peers.
Saving for an apartment, saving for a wedding, saving for crazy expensive kids education, saving for this new MacBook… the pressure is high.
One piece of advice: don't lie to yourself. Salary will always outperform those outstanding
corporate values
subtly inserted on your desktop screensaver by your headquarters. Assess if this factor is a competitive advantage or potentially your weakness. Use industry benchmarks (
e.g., Michael Page China 2019 salary report
) to determine how you rank on this factor.
If you are not competitive, you will better double down on the next factors to attract candidates.
2. The WOW effect
Younger generations are attracted by leading brands 'making an impact' on their industry (or often sadly, those who are good at saying so).
You can mix in there the
face
parameter (
mianzi
) of working for a renowned brand, as well as the 'WOW' factor of getting your employer frequently mentioned in the media.
Sparkles. Fame. You name it. It's just looking good on you when your family reads about what you do.
It's no surprise to me that companies with a high press 'Mojo' perform very well in talent acquisition in China. They usually repeat PR coups on how much money they've raised (take Wework / Softbank), or about the fancy US accelerator, they attended (take Strikingly with Y Combinator), or about various vague pledges to invest on the Chinese market.
Watch out, it's not because you are frequently mentioned in your home country that you are well-positioned on PRC wow factor.
Action point: Talk to your PR department; they usually don't lack ideas for bells and whistles. The employer brand is tightly connected to the business PR they are doing, and you should incorporate KPIs for reaching the tech folks.


3. Inspiring managers
In short: you want the best, they want the best too! Wicked-smart tech people are usually eager to work under someone leading them to greater highs — they kind of expect it even.


That's why it's not enough to tell the press how good you are: I recommend to show off your tech leadership. It's called thought leadership.

Possible actions:


Speak at conferences. E.g., in Shanghai, we are lucky to have every year the JSConf with outstanding speakers. If that's the crowd you want to hire - your company should be there next year. Get in touch with me for other high-level Chinese tech conferences we've listed for our corporate partners to attend.
Contribute to open source! Your TA will see your company as a tech leader, not a 'leecher.' All of us developers know who initiated frameworks such as React - Bootstrap - Ant UI - MPVue, often the brand is in the GitHub URL! * Your organization must be on Github and share some of its R&D to the community.
Blog your work. Blog your playbook. Blog your new team members. Great examples are our friends at WiredCraft and Buffer, who openly share their workspace culture and processes. Blogging is extremely aligned with the hacker mindset.

* In case you are not a nerd 🤓
React => Facebook, Bootstrap => Twitter, Ant UI => Alibaba, MPVue => Meituan Dianping...


4. Work-life style is the new work-life balance
I've recently heard from friends running a digital agency that a new office location 3 minutes to the subway (as opposed to 15 minutes before) allowed them to hire three new developers in a month. They previously had 40 no-shows for 50 applicants. 😱

Parameters which matter here:


Convenient access (it doesn't mean downtown, but super easy to reach)
Benefits: Free food? Gym? Think of anything that could look good and bring pleasure at work. Some companies are taking this seriously:

Meet Shen Yue, giving a colleague a message in her role as a "programmer motivator" at Chainfin.com in Beijing. Credit Giulia Marchi for The New York Times
When we visited the ByteDance Shanghai office earlier this year with fresh grads, it's no coincidence that we spent 30 minutes at the entertainment level with all sorts of videogames, sports & machines. Later, we stopped for Q&A with Human Resources right in front of their free-flow canteen...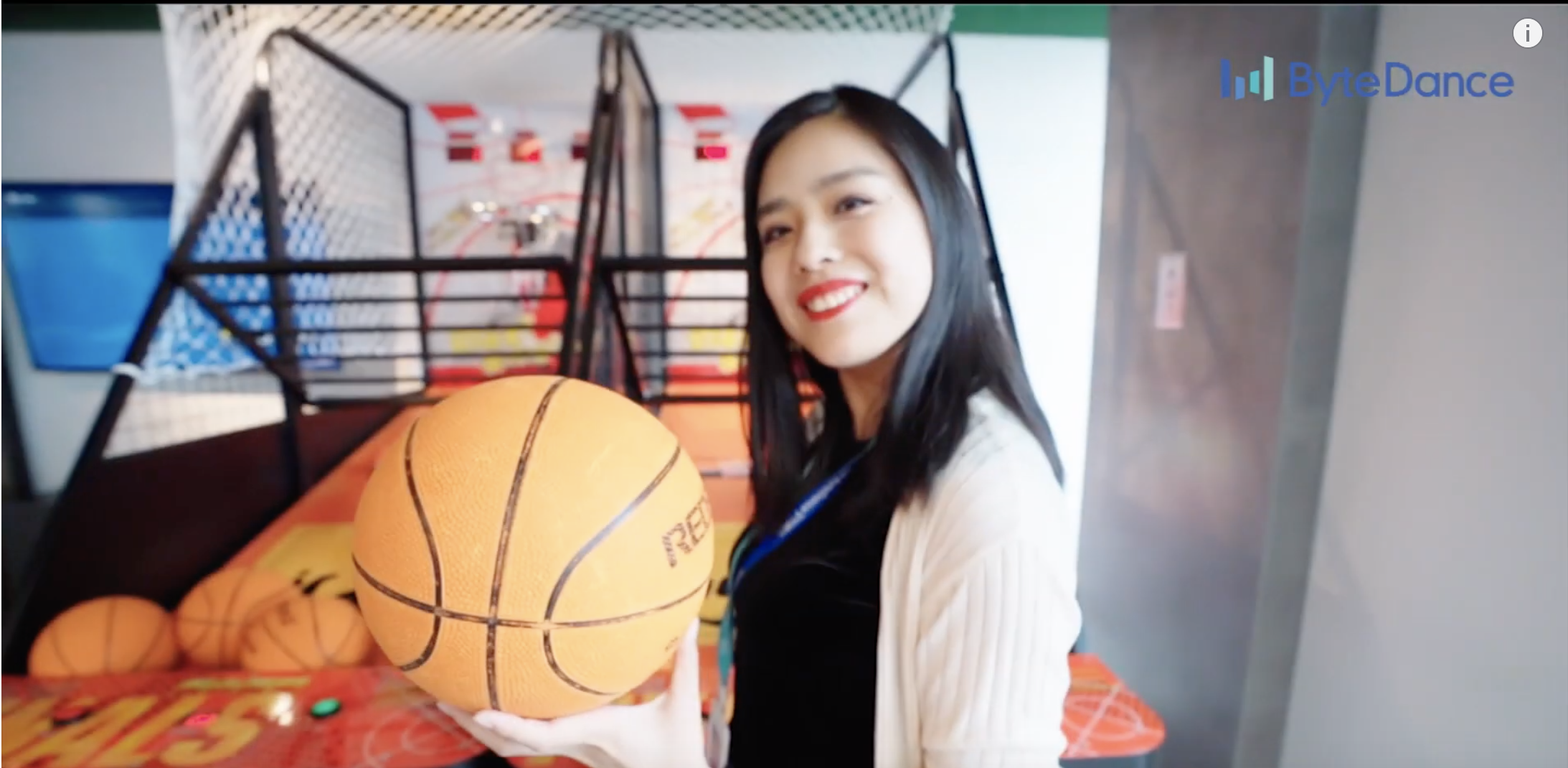 Last tip: according to Martin Z., a fellow software developer currently working at JD.com, in his past applications, he seriously considered international retailers for the benefit of '
frequent travels to HQ
' for training.
5. Stability
A decade ago, and perhaps still today in 2nd/3rd tier cities, the best thing a fresh graduate you'd hope for was working at a Stated-Owned Enterprise (SOE). Today obviously, the private sector has much more appeal for the next generations who want to climb up the ladder very fast... still, the financial/organizational stability of your company comes in the decision mix.


Local talents aren't always up for a risky contract, and to be fair, the best ones might create their own business ASAP if they were risk-takers.


Here's the hierarchy I've heard recently from local graduates and attendees at our job fairs in Shanghai, Chengdu or Shenzhen. I'd presume you are in the private sector.


🏅🏅🏅🏅Series B+C private local firm
🏅🏅🏅Joint-venture with local giant or SOE
🏅🏅 Chinese-owned company
🏅 Foreign-owned company


The explosive growth of Chinese brands (as well as
China having the largest amount of unicorns
, above the USA!) made local talent pay more attention to local employers.
***
I hope this list will help you, hustling corporate innovators and head hunters, in your tech talent acquisition in China.
Please reach out if you want to discuss more experiments and learnings!
***
About Le Wagon
Le Wagon is a global coding academy running the top-rated coding bootcamp (switchup, coursereport 2016-17-18). Through immersive coding bootcamps, Le Wagon teaches everyone the skills and entrepreneurial mindset needed to thrive - now and in the future.


We empower individuals, universities and companies in China, with offices in
Shanghai
,
Chengdu
, and
Shenzhen
. Our network of over 6000 smart individuals is active with learning events, workshops, job fairs, and coaching sessions. Web or WeChat developers, Product Managers, Digital Strategists, Data Analysts belong to our inclusive alumni community.