What's going on in China at the moment?
A month ago in China, we all checked out of work, smiles brimming and hearts skipping, excited to ring in the Year of the Rat with our family and loved ones. We celebrated at dinners and cheers to good fortune in the new year. 🥂
However, fate had a different plan for us at the start of this year. 😷 The coronavirus, which has been given the official name Covid-19, has had an enormous impact on China in just a few short weeks. 70k+ people have been infected and the virus has spread to more than 25 countries. The outbreak, originating in Wuhan, China, was declared a global emergency by the World Health Organization (WHO) shortly after.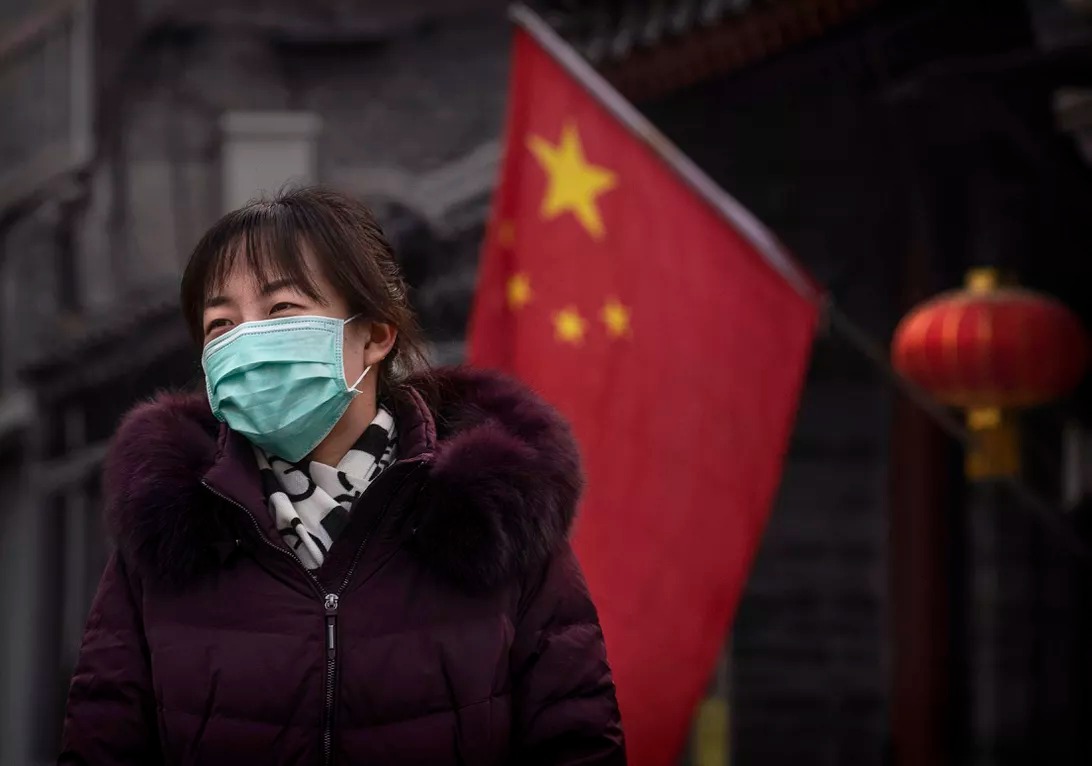 Instead of joy, we'd face frustration. 😡
Instead of company, we'd face isolation. 😞
Instead of cheer, we'd face boredom. 😫
During these challenging times, we at Le Wagon extend our deepest condolences to those directly affected by the virus. 🙏
Some good news you need to know.
Most of the media coverage has been focusing on the infection rates and deaths linked to this virus. Sounds scary right?
Here's some good news you need to know:
1. To date,
18,440 people, predominantly from mainland China, have recovered from the virus
after initially contracting it according to
the real-time tracking map
built by John Hopkins University. This new data sheds some positive light on a situation that has been monopolized by fear and panic.

2. China has taken drastic actions to bar people from leaving affected areas in the center of China. Tens of millions are effectively cordoned off in Hubei Province. Residents have been told to remain in their homes. Officials in China are using cellphone data to track and intercept those who have been to Hubei Province.

By helping to minimize the public's exposure to the peak of the epidemic, these steps are playing an effective role in curbing the spread of infection. First and second-tier cities like Beijing, Shenzhen, Shanghai, Chengdu now have very little and close to no daily new cases.

There is a high probability that the increase in the number of infections will slow in the coming weeks.


China undoubtedly has an unparalleled ability to mobilize resources in response to a large-scale emergency.
— Zhang Jun, Dean of the School of Economics at Fudan University and Director of the China Center for Economic Studies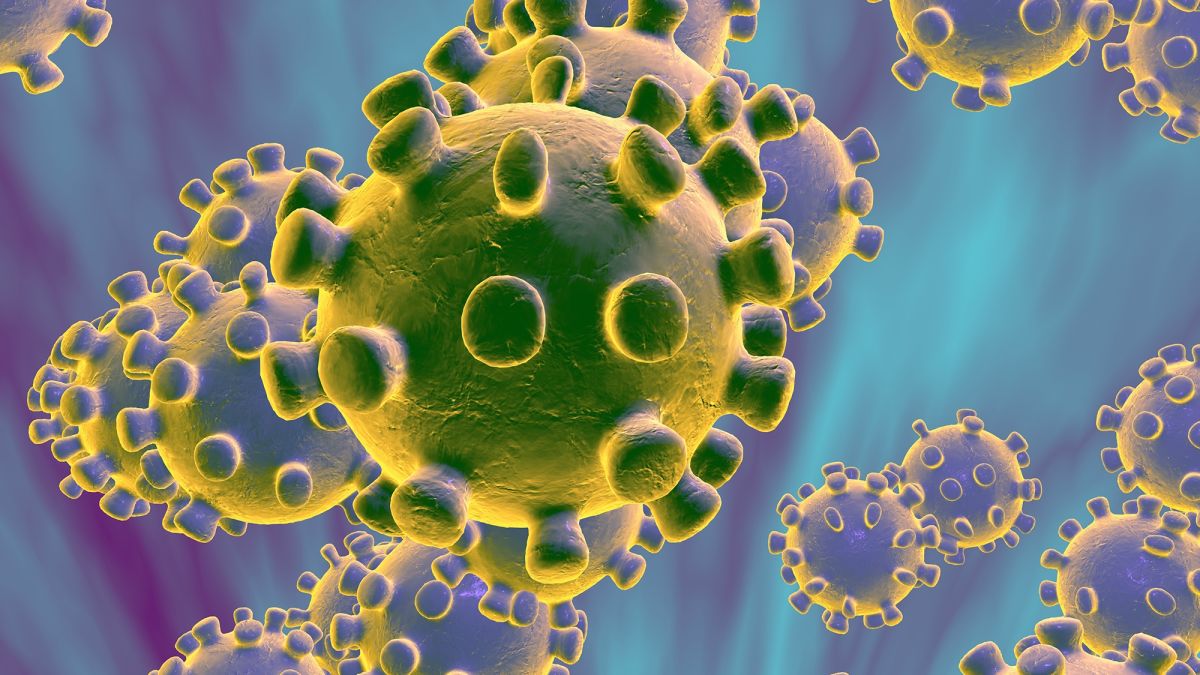 3. We already have a complete description of the genetic structure of the virus.
A group from the China Novel Coronavirus Research Team published this important finding on January 24th in The New England Journal of Medicine. This enabled worldwide scientists to figure out the family tree of this new kind of coronavirus and help physicians determine which are the best possible candidates as medications.
"I hope this outbreak may be over in April."
Prof. Nanshan Zhong, leading epidemiologist, first to describe SARS coronavirus, said on Feb. 11, 2020




How's the economy going to be impacted?


While essentials—namely, groceries, nondiscretionary consumer products, and pharmaceuticals—will remain strong, offline consumption will feel the worst effects. Transportation, tourism, entertainment, traditional retailers, real estate, food and beverage, discretionary consumer products, automobiles, and insurance will be hit hard.
Forced holidays and supply chain challenges for both raw materials and finished goods are causing a short-term slowdown in manufacturing, though the extent will differ across industries. We also expect to see a short-term decrease in exports, with a global ripple effect: Multinational corporations will need to make up for gaps in procurement and manufacturing from China and even from suppliers outside China that depend on its goods. Bank of China International estimates that the short-term impact on exports will cost $30 billion. This may also accelerate the ongoing diversification by many multinationals away from China as a sourcing and manufacturing base.

Online consumption may even see long-term benefits!
Today, China is an Internet and e-commerce powerhouse. Robust offline-to-online delivery networks may help bolster consumption, even with millions of Chinese quarantined or on extended public holiday. Online consumption may even see long-term benefits as a result of high growth and accelerated customer acquisition and penetration during the crisis.

Tech talents who are able to help out e-commerce platforms in China will be in high demand in the coming months.

During this special period, people who are not able to continue working remotely have been largely affected by this situation. In this fast-changing era, those who have skills to be able to work online at home now see their benefits of the location freedom.
Le Wagon's actions
When the outbreak started, we at Le Wagon were consulting with local regulators and partners to organize training courses with the best sanitary precautions, safety being our top priority.

We're going to keep strong and move ahead in new and exciting ways, and we hope you'll move ahead with us. Your continued support through these challenging times means the world to us. 🚗


1. Help you begin your preparation online
We're organizing live online coding courses so that you can take your first steps online with Le Wagon China community and get the pre-requisites to enroll in our bootcamps.
Hundreds of learners attended our free online workshops over the past weeks
, benefiting from our mentors and graduates. Don't let this temporary virus crisis discourage you from changing your life for the better in 2020. 💪Don't stop coding now!
👉
Join our online courses here
(open in WeChat)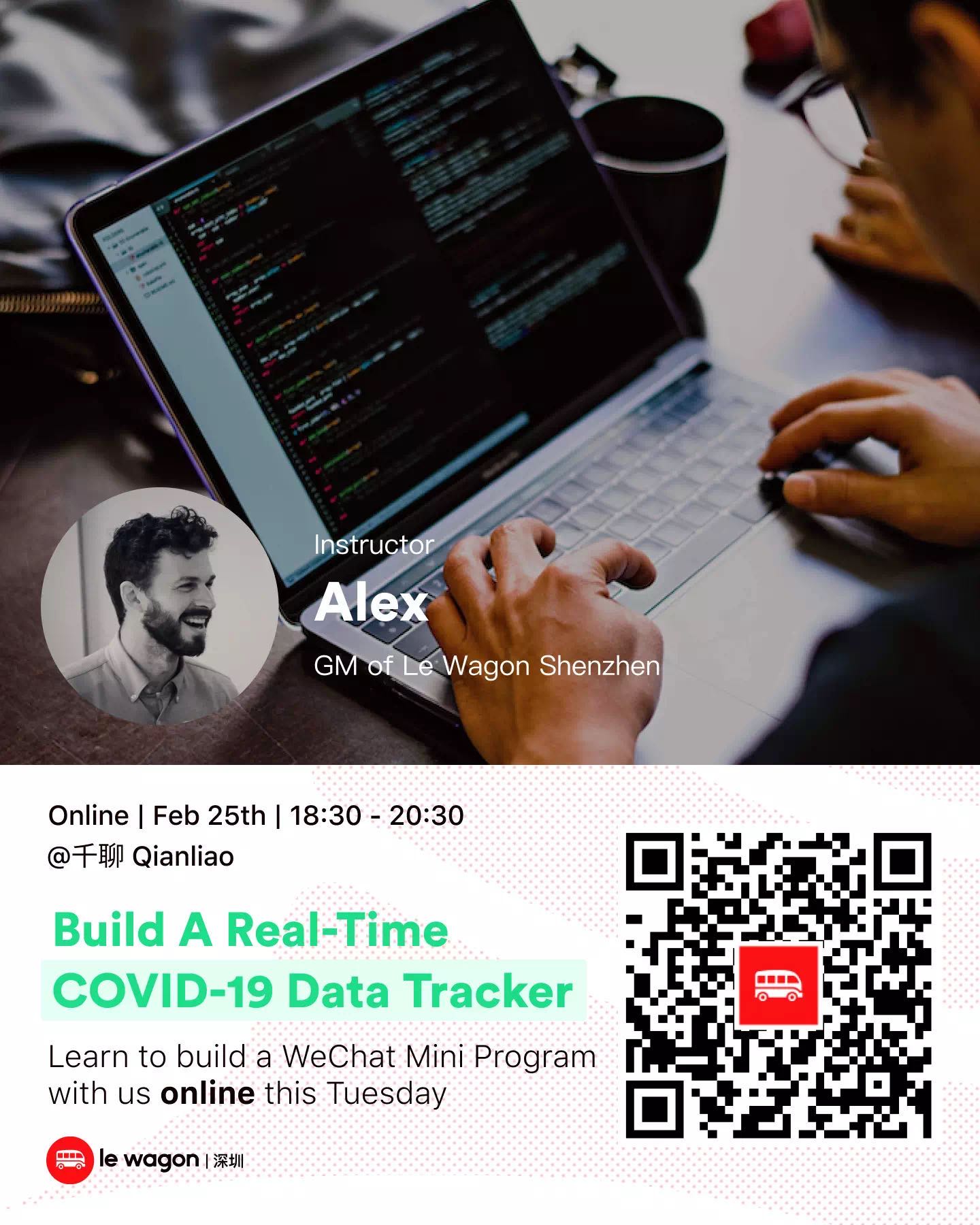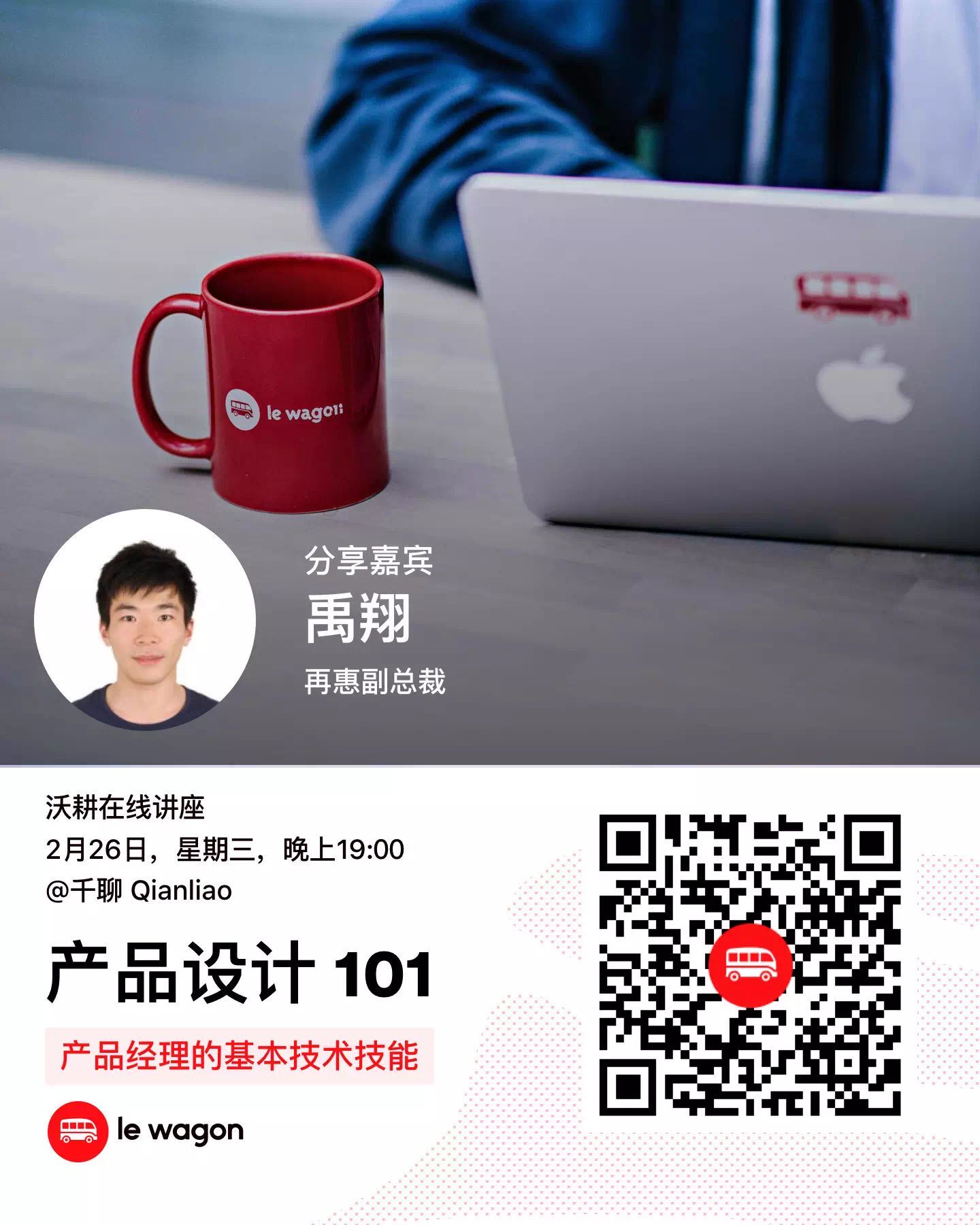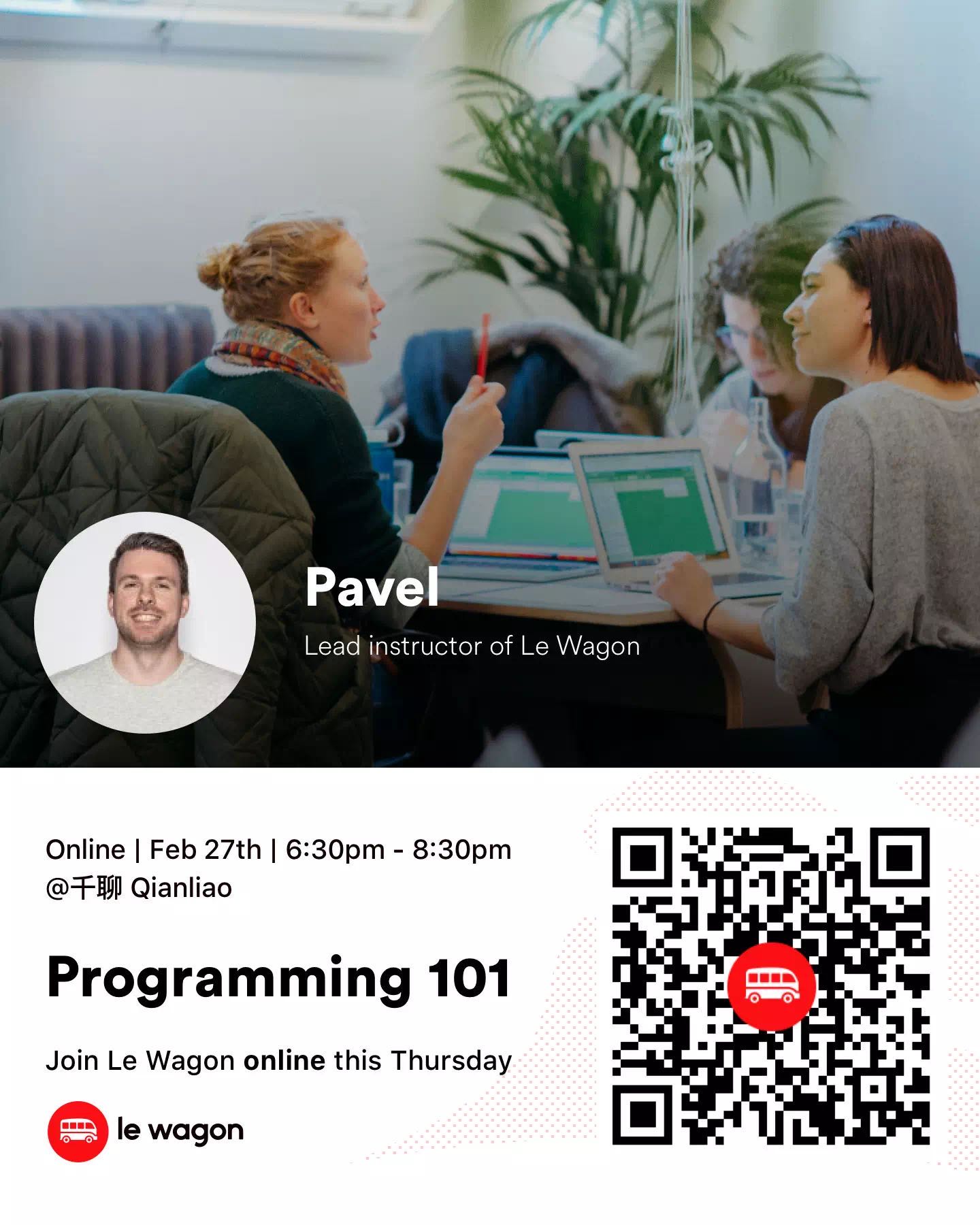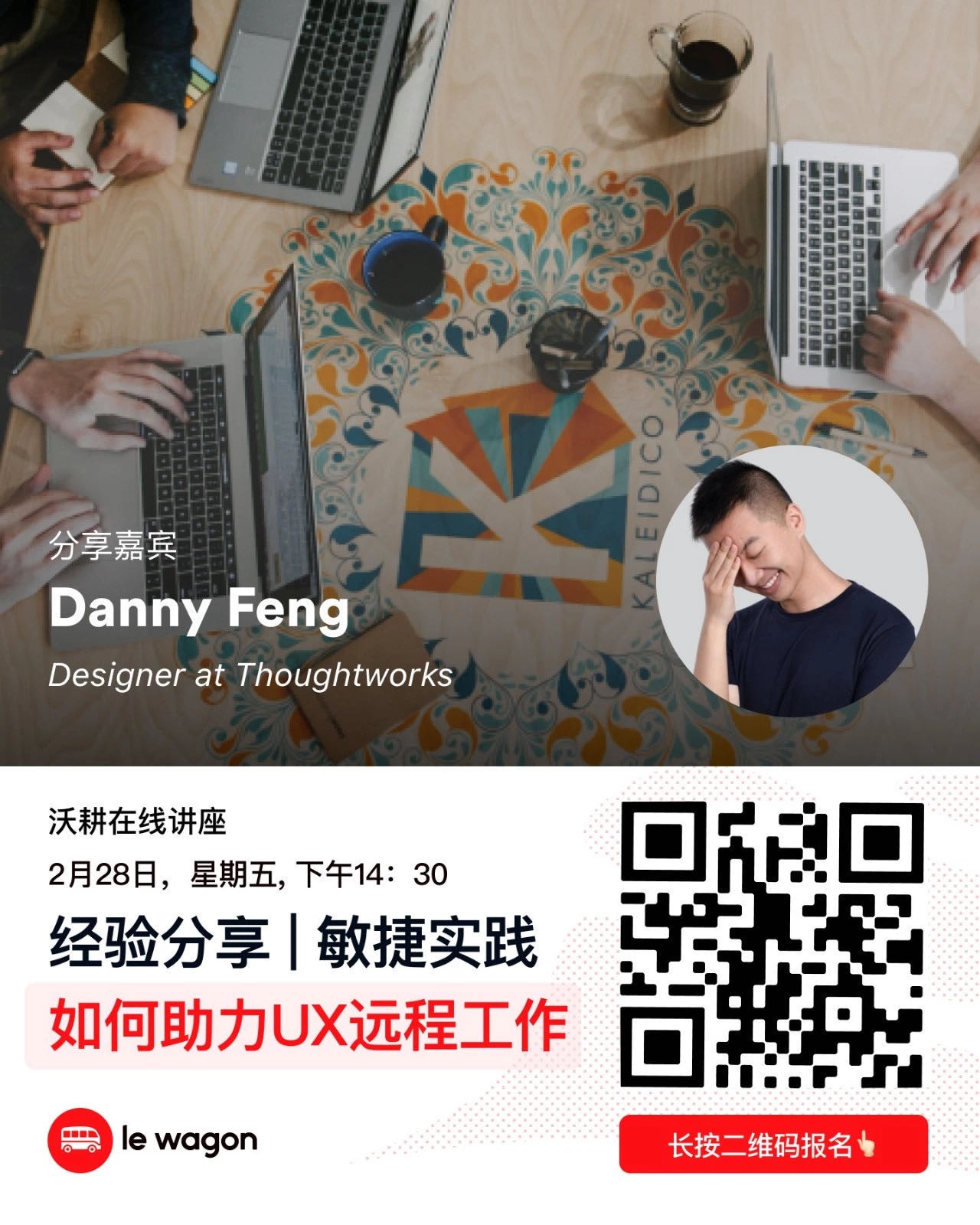 2. Our FULL REFUND policy
No one can predict how the next few weeks will look like. In the unfortunate event that we would have to cancel the Spring bootcamps, you will have three great options to consider:


1. Get a FULL REFUND of your tuition payment
2. Have a seat guaranteed the subsequent batches in China
3. Get recommended for another city of our network, provided you accept new training terms according to local policies; get your initial payment transferred.

There's absolutely no risk for you to apply or sign up now.
Latest course schedule in China 2020: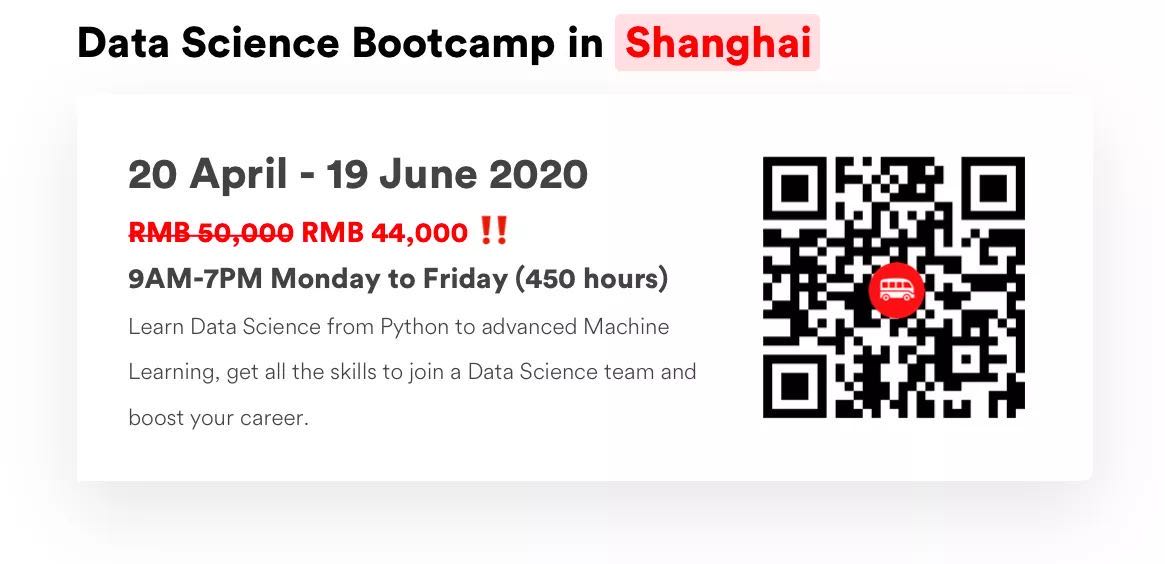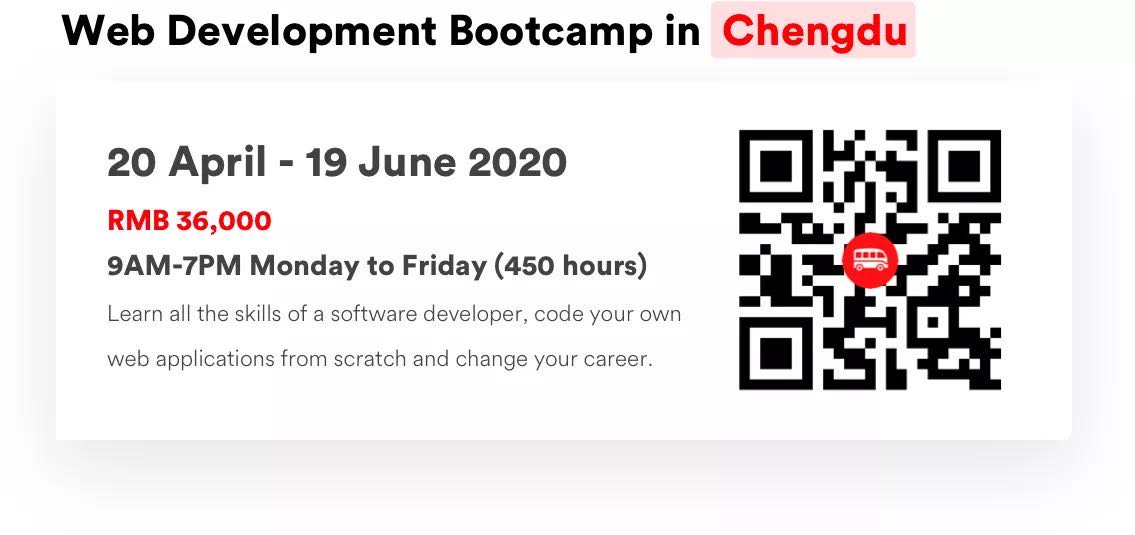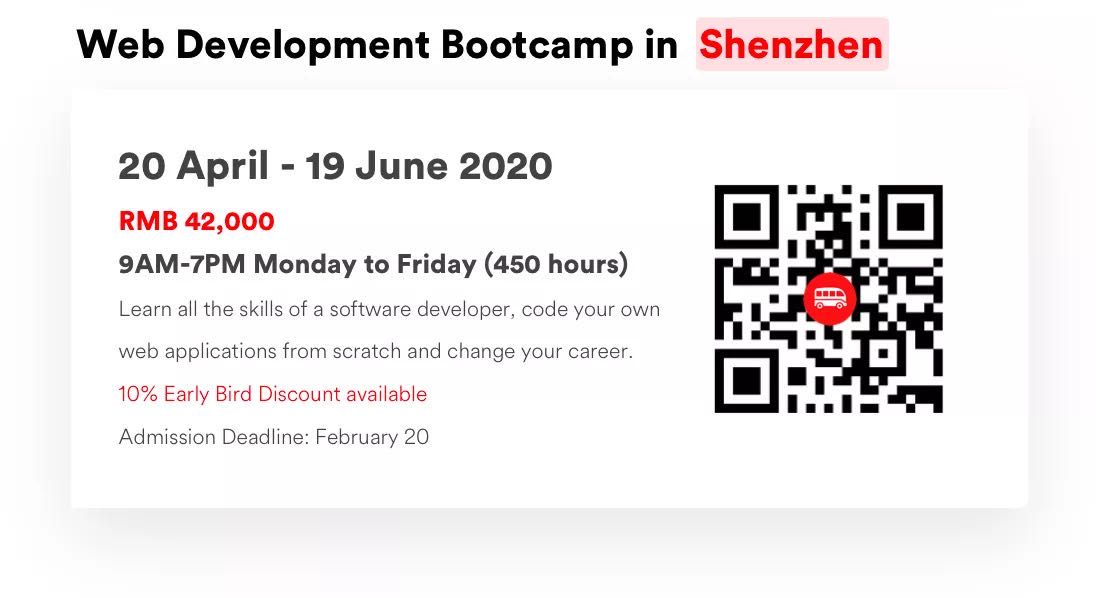 We want to send encouragement to everyone, to keep on the path to achieve the goals you set for 2020. 💪Keep this in mind: the rat is the first animal of the Chinese calendar, which means this is a year of new beginnings. 🐀Rats can also survive and thrive in even the most adverse conditions. 🔥
So
whether you want to re-invent yourself, launch a product, or find your true calling, the stars are on your side!
💫
China, ADD OIL!
中国加油!⛽️


If you have more questions, please talk to our local managers, we will be in touch with you to discuss further details. We're here to facilitate the journey ahead.


Shanghai