If you ever meet Salo, it wouldn't take long before you experience his unwavering appetite for technology. Born and raised in Mexico City, this Computer Science student was recently accepted into the IBM Students Program (Cloud Tech Team) after teaching people how to code in Le Wagon Mexico.


Back in 2018 Salo was living in Tel Aviv. Self-described as a lover of life and technology enthusiast, he rapidly found his place in the eclectic Israeli high-tech scene, where there is always so much going on.
Learning by doing: the pragmatic approach of the bootcamp format
Being surrounded by the vibrant tech scene that Startup Nation offered, Salo decided he wanted to participate in a meaningful way. In October, while enrolled in a CS degree, he signed up for Le Wagon. When we asked him why, Salo said,


"I saw Le Wagon reviews and I was convinced. Since I started studying Computer Science, learning to code has been a priority to me. I decided to join a coding bootcamp because in my degree, we don't do much of actual coding."

This is one of the most frequent criticisms we hear about traditional CS degrees. The main difference between a CS degree and a bootcamp is that we don't start from scratch. In a traditional curriculum you will start learning all the theoretical knowledge (electronic basis, hardware...) before tackling all the elements that make up the Internet today (user interface, operating system.... Only then do you start approaching web development. Web development was an area Salo really wanted to explore, which led him to find Le Wagon. "It was one of the best decisions I've made", Salo says.
Best tip to future coding students?
Doing a coding bootcamp is tough. Coding through 9 intensive weeks, 9am till 7pm every day, is a lofty commitment. When I asked Salo what was the hardest part, he said "
having to code everyday, all day long, for 9 weeks. Sometimes it's a bit frustrating but totally worth it.
" In hindsight, being a teaching assistant after the bootcamp, his best tips to future coding students is to focus on preparing well.
His motto? Take your time to really grasp the basic concepts before it starts.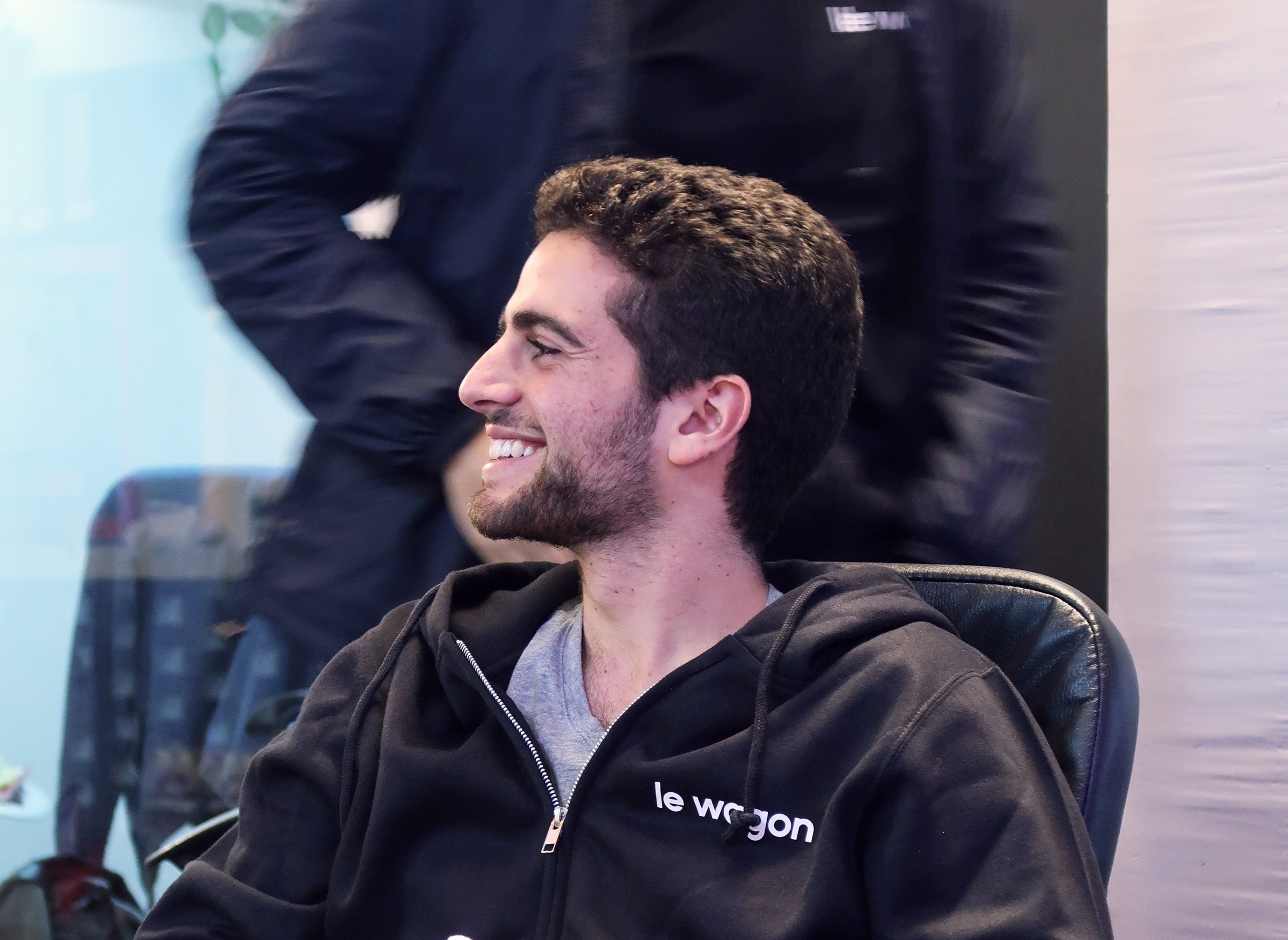 "Do prep work before the bootcamp starts. Try to grasp the basic and most fundamentals concepts of Computer Science before starting the bootcamp. The bootcamp moves at a very very fast pace, be prepared!"
Talking about his fondest memories, Salo couldn't go without mentioning his Demo Day, the finish line of his journey with Le Wagon Tel Aviv. Demo day is the ultimate time to shine, during which students are showcasing their very first web applications.


"Le Wagon gave me lots of technical knowledge. I learned to develop an MVP in just a few weeks. I could finally show off what I have been doing all day for the past 9 weeks. What an amazing memory!"
Going back to his hometown in Mexico City earlier this year, he recently on-boarded the IBM Cloud Tech Team Students Program. Reflecting about his experience in the Tel Aviv tech ecosystem, he emphasized how precious adaptability and responsiveness are as a new skillset, working in a pressuring environment.
"First of all, I gained experience in developing products, from A to Z, at a very fast pace. This is definitely something you don't learn at university. Also, very importantly, I gained experience on working with people, new people, which is not very easy to do. Le Wagon has given me so much and until today, I still can see things in my daily life that were brought to me thanks to the bootcamp."
Today, Salo finishes his CS degree in Mexico. A year and a half after the end of his batch in Tel Aviv, he's proud to say his experience filled him with confidence and helped him develop his professional mindset.