You've probably heard many stories of Le Wagon graduates working for cool companies. What you don't hear much about is the journey that leads to that sweet place of "having a job in your new field". Job hunting is hard, but it gets easier when you realize you're not alone.
Before finding a web/mobile dev position at
Goco.dk
, I learned some hard lessons along the way. So, here I am to share the job-hunting insights I wish I knew before.
1. Fix your North Star & set clear expectations
Envision your dream job. Think about what type of work you want to do, what tech you want to work with, what kind of workplace culture and team you want to work on. Try to be as specific as possible and dream big. Now write it down. Then, (and this is easier said than done) believe with all your heart that you will get there. My current workplace is actually close to what I envisioned, and I truly believe this is not only because of my determination but also because when I wrote it down, the universe conspired to make it so.
Getting your first job is the hardest, and it's important to set realistic expectations on how long it might take you to find it. Take whatever time you need to relax after graduating and keep in mind that you're up for a marathon, not a sprint. Be nice to yourself, please. There will be hard times, but trust that eventually all of this will pay off.



2. Stand in their shoes
Maybe the most important aspect here: try to see from your recruiters' or company's perspective. They take a big risk by hiring someone new to this field, so I hope you're interested in their mission. Your job is to convince them that you're a safe bet and you can deliver. (Also, don't forget to convince yourself of this first).
I wanted to find out more about recruiters' thoughts on what they appreciate in a candidate, so I just started asking them on LinkedIn. I got some valuable insights, among the most common were that the candidates for junior roles should:
Show passion for what they do
Show initiative into learning and starting some personal projects or participating in coding activities.
Find what makes them authentic and own it
Be humble
Present themselves in a way that lets their personality shine. Personality and presentation are more important than tech skills in getting the first job in tech after graduating from a coding bootcamp

Darius and his fellow students from batch #419
3. Stay connected (it might get lonely out there)
Jumping from Le Wagon playground into "real life" might be daunting for some people. During the bootcamp, you work closely with your coding buddy and have the heart-warming support of teachers the entire day. When the bootcamp ends, you have some Career Week "buffer time", and then suddenly you might feel very alone. Don't panic, this is perfectly normal.
To combat my post-bootcamp isolation, I stayed connected with some of my Le Wagon colleagues (now friends) through weekly zoom chats. We talked about our job searches, shared resources and interview stories, and helped to hold each other accountable on the job search. Not only did I feel less alone on the job hunt, but also while being interviewed for my current job, I got a great recommendation from one of my Bootcamp friends. Remember, your network is your most important asset.



4. Stop, hammer time
When the job search isn't going as fast as you expected, your instinct might be to start applying to 30 companies a day, 7 days a week. I did this, spending almost entire weeks doing only job-hunt related activities and thinking I'd have time for my life once I got a job. Eventually, this non-stop pace wore me down.
Exhausted, I zoomed out to reassess the situation, took a break, and balanced my life with my job search. When I exercised more, hiked, doodled with coloured pencils, and met up with friends I noticed a big improvement in the quality of my applications once I came back to the job hunt with fresh eyes. So be kind to yourself and don't forget to take a break!



5. Up for some Rejection Therapy?
Rejections will come, so learn to embrace them. Don't take them personally and don't fear them. There are many learning opportunities in each rejection, use them to your advantage. If you worked with a recruiter, ask them how you can improve your portfolio and what else they'd like to see. Take time to assess each "No" and identify areas you can improve on each time.
During these pandemic times, online interviews can be awkward and make it harder to let your personality shine, but on the bright side more companies are open to full-time remote positions and your job prospects are no longer limited to your geographic location. I'm currently living in Romania and working for a Danish company that's based in Lisbon.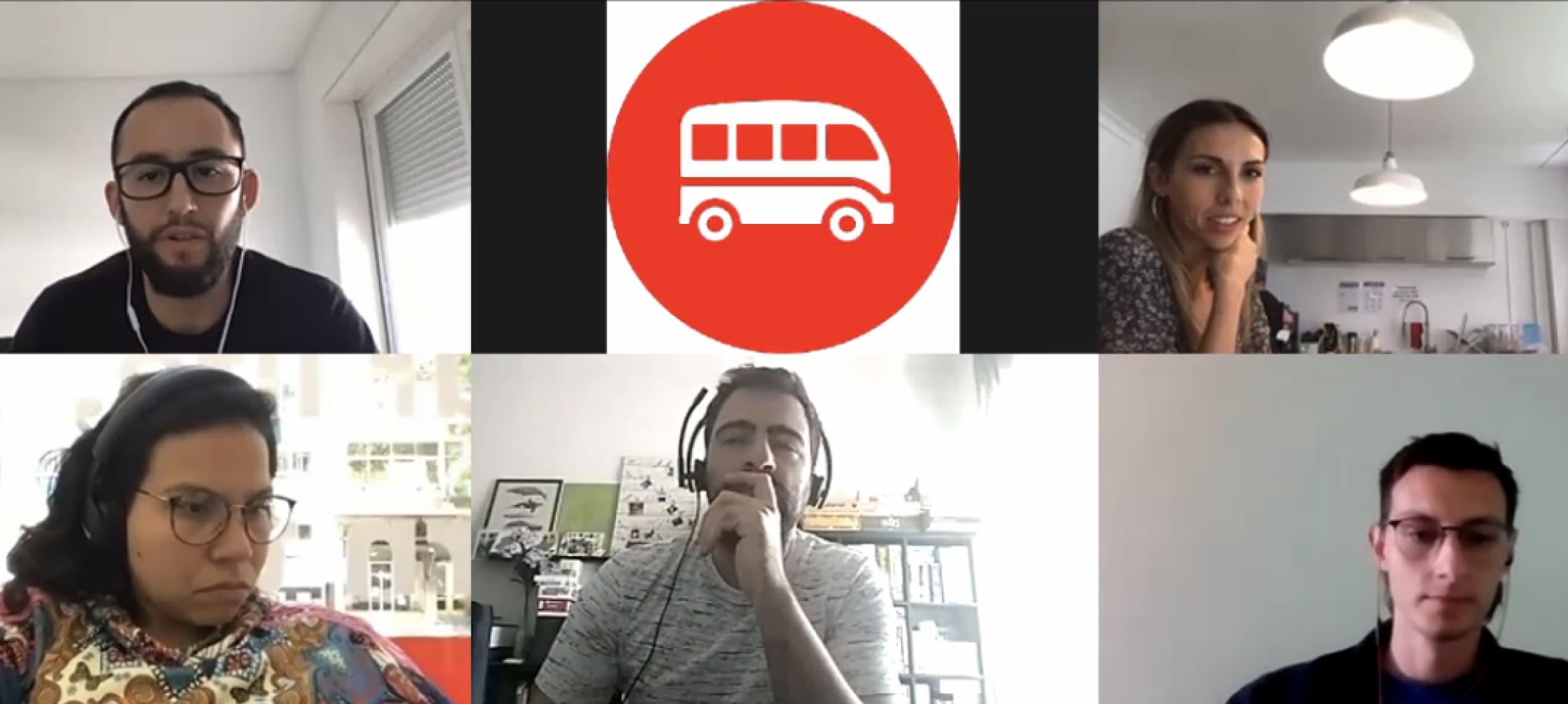 6. Keep shining online
LinkedIn
For junior devs, this is probably the most important (and boring at the same time) platform where you can shine online. Try to fill all those blank fields on your profile, make it attractive, and don't be afraid to ask a friend/colleague to recommend you. Doing these will give you an advantage over other candidates.


GitHub
Some interviewers will check your GitHub profile. Keep it interesting, be active and highlight your best projects. Write clean commits and an engaging, clear and concise README.md file for every personal project. You can check the Contribution activity showing green squares for every day you have been active since you joined GitHub. It's just satisfying to have them all green. One of my Le Wagon teachers (and now a friend :) ) told us to keep the garden green (and coming from a Horticulture background, that tickled my fancy).


To build or not to build
A personal website is another good way to bring more flavour into your online presence. If you have the resources to do it, go for it. Try to think about what makes you stand out and build your personal brand around that (for instance, I'm a tech and plant lover, so I go by the name Organic Darius). Just be authentic and come up with your own design.



7. Collaborate with real people
It's a strange law of the universe that
it's easier to find a job when you already have one
. Employers will be more interested in someone who's working than not working. To get your energy flowing in the direction of getting hired, wrangle yourself an internship, volunteer your time, and get involved in real projects any way you can. Consider finding organizations that need help with their website as it's a pleasant way to network and a great segue into getting a job. Sites like
Catchafire
and
donate-code
are full of opportunities.
Through
donate-code.com
I found a rad project and did an unpaid internship at
psychedelicexperience.net
- I got some valuable mentoring from the lovely people there, worked with real production code, and my skills and confidence increased significantly! This also enhanced my profile to recruiters and I got my current paid position soon after.