'I've never worked as a product manager before but I believe my past work experience and hands on coding experience gave me the skills the company was looking for!'


Hello! Can you introduce yourself to our community?
Howdy, my name is Sean Wrigley and I'm 32 years old. I lived in Melbourne for 8 years and I have recently moved to Sydney. I was a part of Le Wagon at the start of 2020, and after finishing, a little thing called COVID took the world by storm.



Prior to joining, I was a digital platform manager in the Marketing team at Australia Post. I worked on projects as the business lead in delivering digital platforms and supporting users to get the most out of the platforms. With a background in Marketing, I have found myself working in more and more tech-based roles. I get excited by merging technology with people to solve problems. Having always been a wantrepreneur and a very generalist business background, I had tried to become more tech-literate but this always fizzled out when I got stuck and had nowhere to turn. Going into a coding bootcamp, I wasn't' expecting to be a full-stack developer but I knew how valuable a strong technical understanding is in any sized organisation.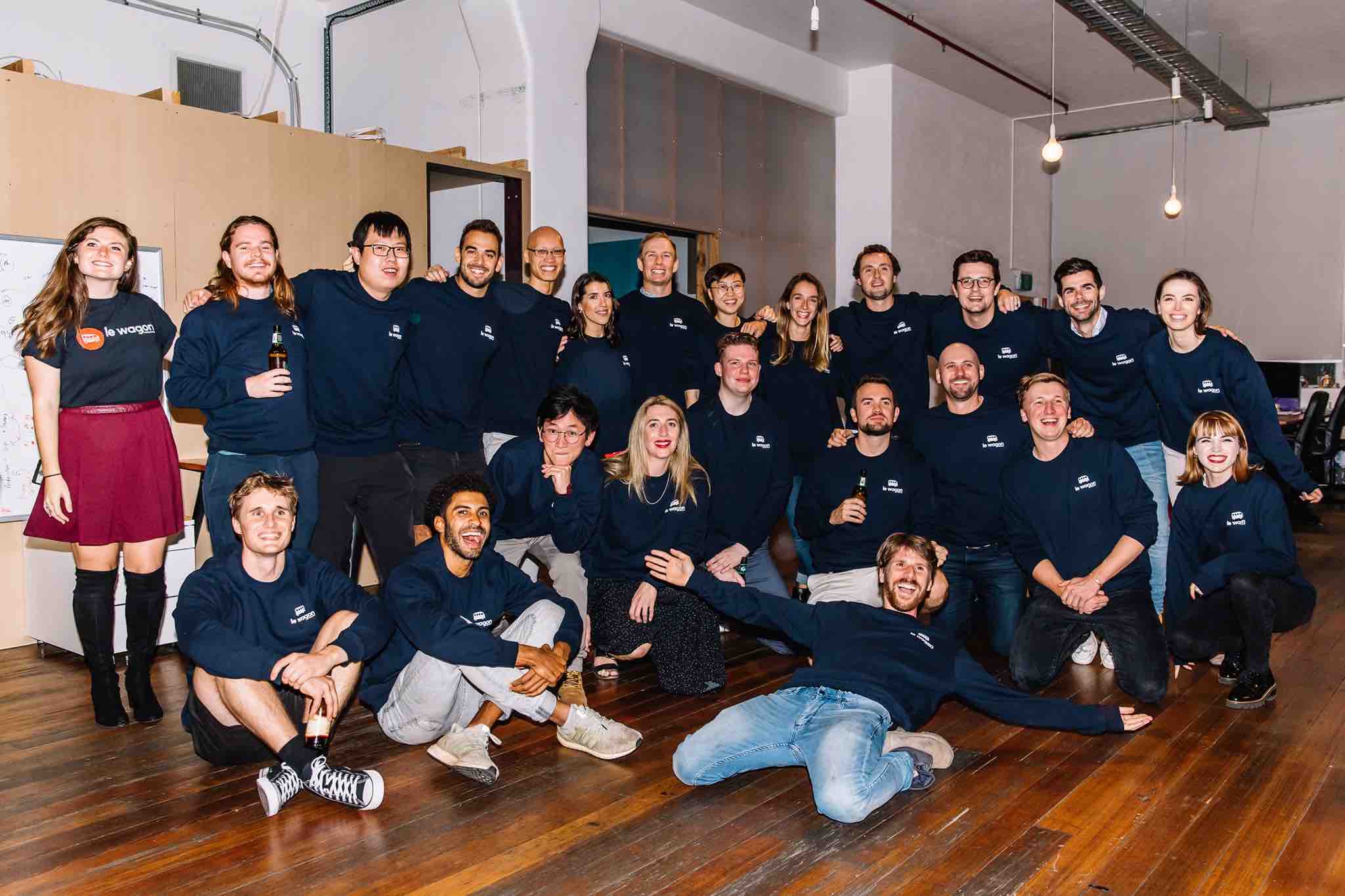 You are now Product Manager. Can you tell us more about your role?
I am now a Digital Product Owner (very similar to a Product Manager) with an insurance company, AIA. I've never worked in insurance or a formal product manager role before but I believe my past corporate experience and hands-on coding experience gave me the skills the company was looking for! The heavily regulated nature of insurance means we don't have traditional PM's but I'm loving the digital product responsibility which may have taken me years to get to in other large organisations.


Ultimately, I consider myself a problem solver and organiser of chaos. While I focus a lot on forward planning, my role is to set others up for success so they can deliver the best solution possible. Teams across the organisation are all at different levels in their agile adoption but I'm excited to work in a more agile capacity. It's really interesting to see how teams can work in an agile manner while still operating in a large corporate environment.



How do you apply the skills you acquired during the Le Wagon Melbourne Bootcamp?
Le Wagon was a huge eye-opener to what was possible as a PM as well as a working on my own startup idea. The course allowed me to learn hands-on development skills, and the chance to work with a team on our final projects was invaluable. The marketplace project week taught me how not to do things where we hard-coded everything! Our final two weeks long project allowed us to focus on designs, planning and writing user stories. This got us to really ramp up our workflow, and it was similar to how sprints work in real life.


During COVID, the skills and network from Le Wagon also helped me begin working on a startup with a few other alumni. Working in a team and showing that to my current manager was a really tangible outcome for what I have done rather than talking about ideas and books I have read on being a PM. However, the social impact it had was the most important part. It doesn't take a lockdown to make people feel isolated and alone. Especially in the world of coding, I'd encourage people to reach out to others and help one another because you'll inevitably be helping yourself (something I'm reminding myself takes constant work).



What would you say to someone thinking about joining the course and thinking about becoming a Products Manager?
When they say Le Wagon is an intensive, wow! It is intense! The course is tough and but even more rewarding but taking time for self-reflection and career planning is a critical part of this. The time with Jamie, the career coach, always left me fired up and excited about my future. The teachers and the staff were so supportive so never be scared to reach out to talk - those were some of the moments that taught me the most and really separate the Bootcamp from other formats. I learned more than I could have ever done by myself in other formats which is a combination of my coding ability (leading into it and in general) as well as how I work best.


'Ultimately, I consider myself a problem solver and organiser of chaos. While I focus a lot on forward planning, my role is to set others up for success so they can deliver the best solution possible.'