Mini Program

WeChat Mini Programs have been taking China's E-commerce industry by storm
WeChat is the most popular social commerce platform in China, boasting more than one billion users. Built on top of WeChat's existing platform and IT infrastructure, mini programs are mini apps that customers can seamlessly access and use without leaving the WeChat app. Users are using mini-programs in lieu of mobile apps to book movie tickets, order food delivery, and more, making it an increasingly important channel for retailers to engage customers.
Online shopping is a major focus for mini programs. Of the 2.3 million mini programs on the market, 18% are dedicated to E-commerce, making online shopping the most commonly used application in 2018, according to data provider ALDZS.
Group-buying platform Pinduoduo, which grew its user base to over 300 million within three years on the back of its wildly successful mini program, is one example. Pinduoduo went public on the NASDAQ stock exchange last summer and is raising another billion dollars to compete with Alibaba and JD.com.
WeChat

Why Consumers Choose Mini Programs for E-commerce?
Ease of accessibility and social sharing features have been key to the success of E-commerce mini programs.
First of all, mini programs are limited to two megabytes of data per page, making it conducive for users to quickly load and share them with other users. In fact, 35% of users access them because they're shared by friends or family. Mini programs are embedded almost everywhere in the WeChat user interface, making them easy to find and use.
Secondly, users can complete closed-loop transactions where they can discover, browse, and pay for items all without downloading an app or loading a page on a separate browser. Users can get everything done without leaving the WeChat ecosystem. This integration is possible because all mini programs come equipped with WeChat Pay, which users can use to complete mobile e-commerce transactions with just a few taps of the finger.
The convenience of WeChat and its all-inclusive ecosystem is partly why Chinese internet users spend a third of their online time in WeChat on a given day.


Why Brands are Using Mini Programs for E-commerce?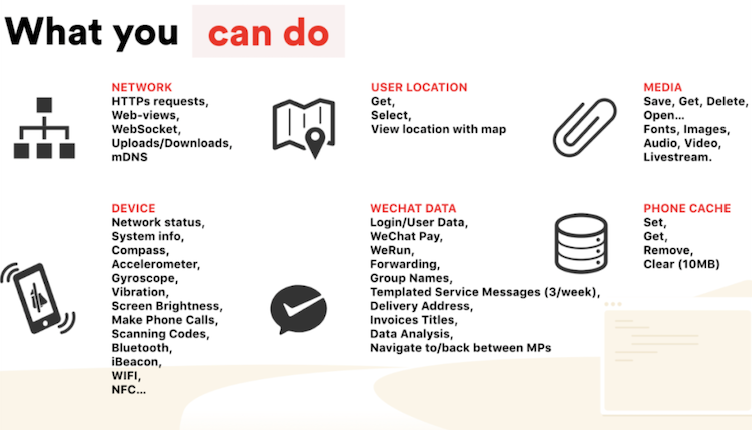 Brands can design their user interfaces the way they want to and
have control over customer data.
For brands, WeChat mini programs provide all of the freedom and independence of a brand website, plus access to WeChat's diverse ecosystem and massive user base.
Brands can design their user interface the way they want to—with flashy pictures, videos, GIFs, etc. —and also access and analyze customer data as they please. Online marketplace platforms, such as China's Tmall and JD, on the other hand, own the customer data and may limit access for brands.
Secondly, the social nature of WeChat and mini programs means that Chinese consumers are more likely to
share E-commerce promotions and items with friends and family
. Such items are more visual and appealing when shared within a mini program, rather than a simple link. Organic sharing reduces new customer acquisition costs, as brands don't have to spend as much on ads to reach new customers.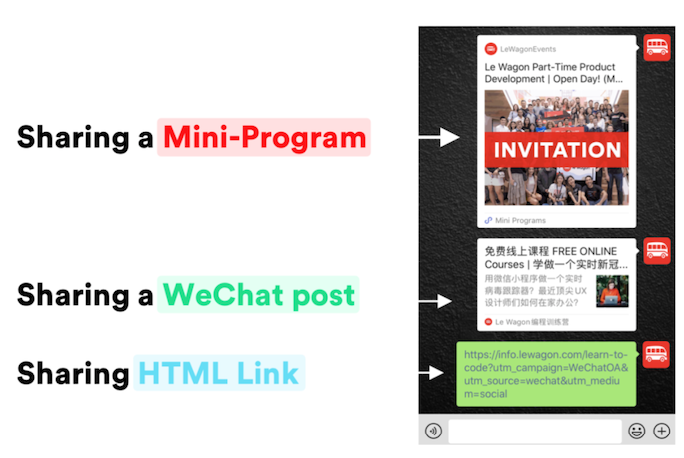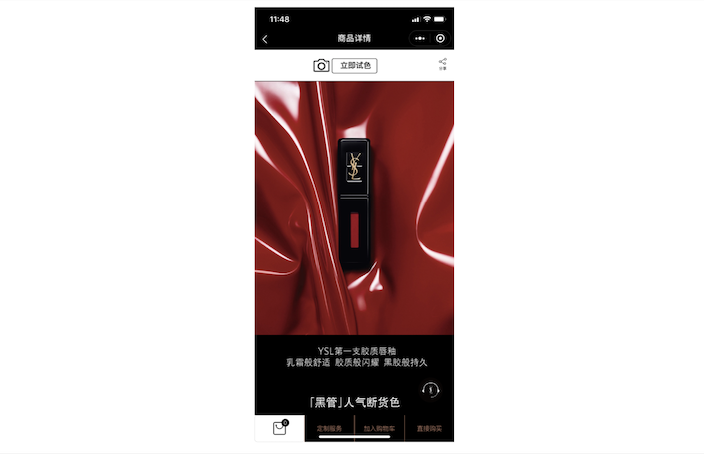 Other brands are customizing their mini program stores in new ways that
improve customer experience and increase brand engagement
.
For Chinese Valentine's Day 2018 (August 7, 2018), YSL Beauty released a personalization mini program that allows customers to customize, buy, and send gift sets to their loved ones. The company used WeChat Moments ads (akin to Facebook News Feed ads) to reach new customers, and users responded with enthusiasm. The ad click rate was 280% higher than the industry average, and YSL Beauty sold out its two most expensive gift sets within half a day, according to Tencent data.
Author: Franklin Chu, managing director,
Azoya International


Whether you are an entrepreneur or a freelancer, if you want to develop a WeChat mini programs to meet business needs or want to improve business performance but don't know "where to start," welcome to join our nine-week product development course.
Use your spare time to upgrade your tech skills, create your own products after these nine intensive weeks of learning. We have students from all over the world. Join our diverse community and enjoy the immersive learning atmosphere!
Want to make your own mini program to test your business ideas?
Want to use this powerful E-commerce platform to boost sales for your brand?
Join our nine-week product development course!
Discover the secrets behind WeChat Mini Programs.