Before joining Le Wagon, I was a Content Creator in the United States; I had only recently graduated from university with an English major.
Initially, I decided to join Le Wagon because I saw programming as a way to sell myself to an international job market and shift my career path from content creation into tech writing. I was considering living in Europe and the bootcamp had an incredible international presence, which made my decision easy.
Le Wagon was the best decision I ever made. During the batch, coding became my life.
Joining the course in a city I didn't live in meant I was able to throw myself into the experience, get to know other students, participate in all the activities, and study over the weekend (I would even dream of code at night). I loved both the passionate and encouraging environment fostered by the Le Wagon community.
In my opinion, the final project was the most rewarding and challenging part at the same time. We were finally able to make a cohesive project using everything we learned. I was so excited, proud, and stressed.
For the project, we were a group of four, with some people clearly more comfortable with coding than others.
Sometimes balancing people's responsibilities was challenging, but by making everyone feel heard and their contributions valued, we were able to push through.
Our project was an event planner for the Fringe Festival (
MyFringePlanner.com
). We worked to give Fringe-goers an alternative to the complex spreadsheets they create with an intuitive and user-friendly interface. We achieved less than we wanted to, but more than we thought we would and we are all very proud!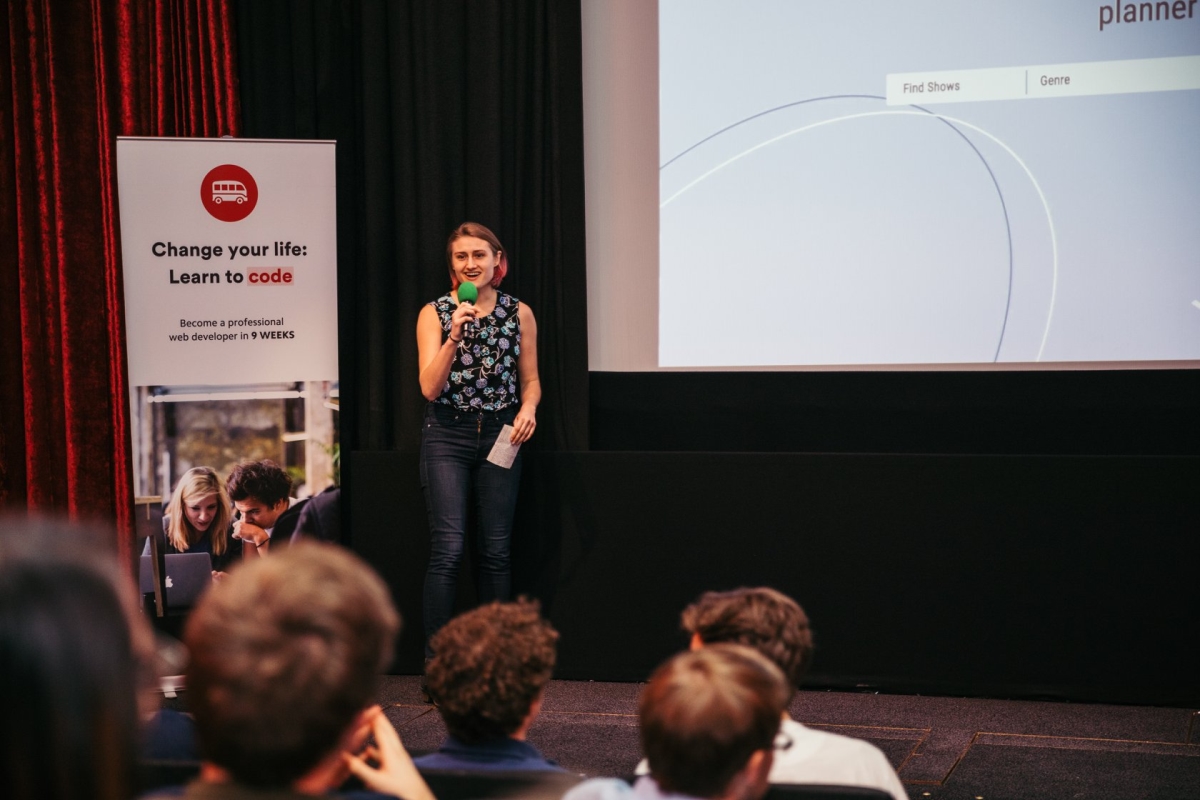 When I decided to join the bootcamp, I wanted to do tech writing, but I graduated Le Wagon wanting to become a full stack developer. I feel very lucky that Metabase offered me a contract position as a Software Engineer in Test and Tech Writer only a couple of months after graduating from the course. They are a business intelligence company with an incredible data visualization software. Even though the company's based in the United States, Le Wagon had taught me skills that were globally applicable.
Learning to code is a valuable skill; I think everyone who can, should learn. Coding is transferable to all industries and has changed my life for the better.

Since the course ended, I have continued to explore coding with the react and redux classes that Le Wagon offers. I also hope to audit Computer Science classes at my old university to help me better understand the theory behind the practice. Hopefully, I can start soon!
If I could give advice to who wants to learn coding, I'd say just dive in! You won't regret it. It will change your life in a thousand positive ways.
Also, it's important to keep practicing after the bootcamp, so you don't forget what you've learned. There will always be more opportunities to learn and what Le Wagon teaches you will prepare you for everything else.