How do you attract top talent?
As a start up your brand image is important when it comes to standing out from the crowd. If you work it backwards from a candidate's perspective and what they are looking for in a new role, this is a good place to start. Some motivations for moving companies commonly include: personal development, finance, location (seemingly less important in the current climate), product, technology and brand name. These come in different orders for different people but will always be there when making a decision about changing jobs. You have to be known as a company who prioritizes the development of their employees, pay at least market rate, are working on an interesting product (ambiguous) and are out there as a known company using cutting edge technology with a brilliant engineering culture - doesn't seem like too much to ask.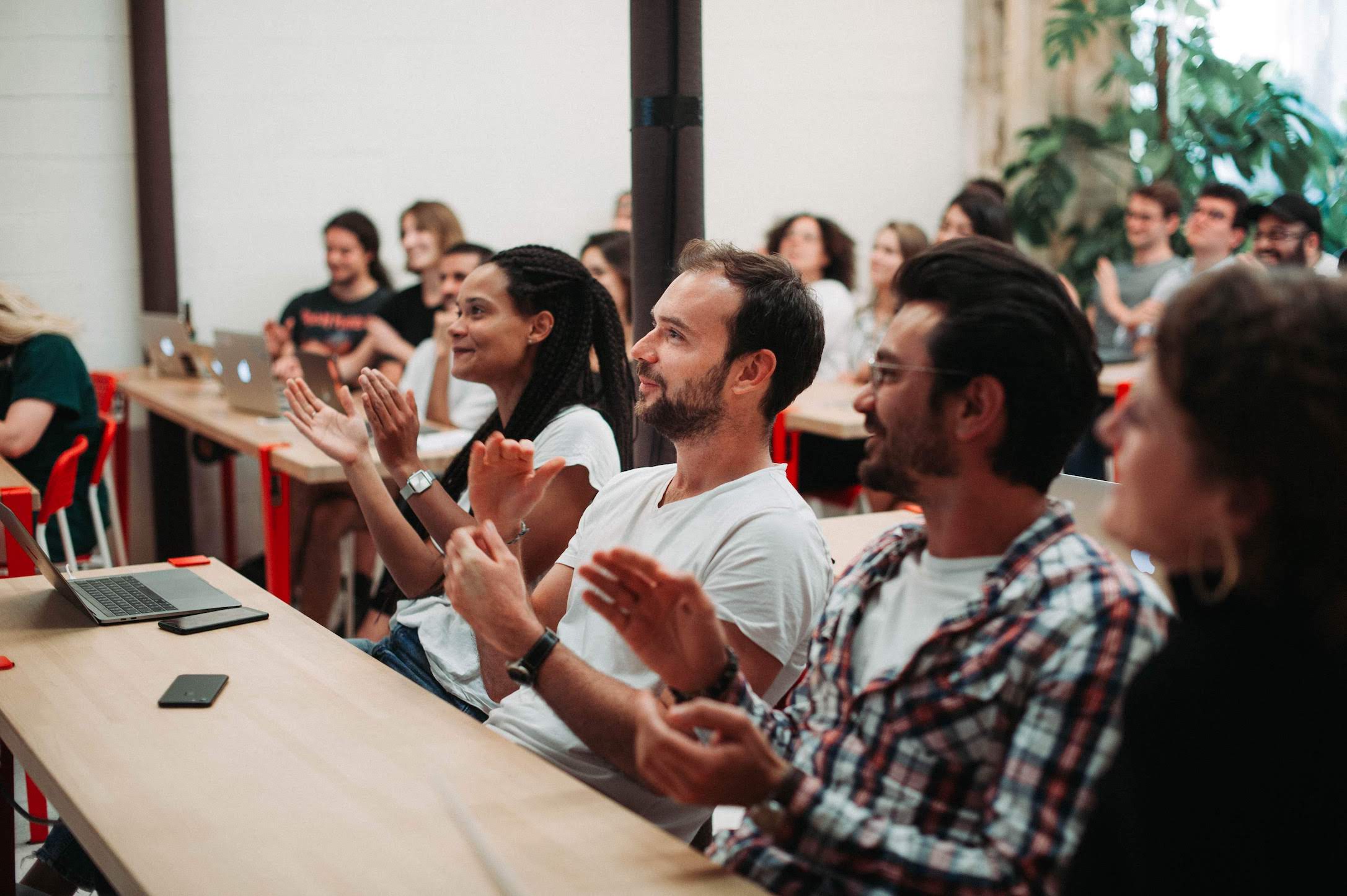 As a startup, how can you compete with a tech giant?
Believe it or not, the whole world doesn't want to work at Facebook (now offence to Facebook). You'd be surprised at how many techies want to work at a meaningful start up. Not only can the mission of a startup be attractive but also the use of cutting edge technology.
What seems to be common is that understandably not all technical roles at tech giants are overly stimulating or glamorous. For example it may take a long time to get new features shipped or because the company has been around for a while they may not have the ambition to be working with the newest technologies or frameworks.
What do you need to consider when hiring?
When you start thinking about hiring for a particular technical position there are a few things to consider. These predominantly fall into two categories; technical skill and cultural fit, and in my opinion these two are equally important. In start ups, teamwork is key and being able to chip in across the business is usually a prerequisite.
How to test Technical Skill?
It's common knowledge that many companies use technical testing which isn't necessarily relevant to the kind of work an engineer or developer will be doing at all. So why do it? Instead of testing candidates on computer science fundamentals why not do a pair programming sessions where you can get a better understanding of how a candidate works and what their code is like.
How to evaluate Cultural Fit?
As a company grows in size and introduces new personalities the culture also changes. I've often heard the statements like - 'we want to keep our culture' but I think it's actually beneficial for the culture to develop. When the team is small it's nice to get everyone involved when first meeting a potential new recruit.
Who is going to be the 'right fit'?
We know that not every company is going to be the right fit for everyone. Some people like more direction than a tiny startup can provide but others like the autonomy. So how do we decide who is going to be a good fit? I believe before you can start hiring you have to take a long look in the mirror and evaluate the current culture and the position you are in as a start up. If you are having to ship code like crazy then you are going to want a personality who is willing to jump straight and get their hands dirty. If you are taking more of a step back and evaluating the codebase then someone who is more analytical and conscientious could be a better candidate.
How do you plan for the future with uncertainty ahead?
A lot of startups will be on a hiring freeze waiting out the current economic environment. This can be a great opportunity to refine hiring processes and produce some great content about company culture. Due to the uncertainty it's going to be more difficult to lure candidates away from their current roles - this is also something to consider when you're thinking about putting some time and effort into your brand image and advertising! However, it's also important to remember the lag time between advertising job roles and onboarding new team members. So if you're expecting things to take an upturn which we have already seen (27% more tech jobs in London in July compared to June) time to get the ball rolling now!
Is now the time to invest in our current employees and work on upskilling?
100%. It's common knowledge that it isn't cheap to go through the process of onboarding new employees. Something that more and more start ups are considering is upskilling current employees who have a passion for technology and want to make a move into a more technical role.

To get in touch about hiring Le Wagon Alumni or upskilling your workforce please email laura.wiltshire@lewagon.org