I am an American who worked in commercial real estate investment in Germany before for enrolling in Le Wagon London during my transition to another platform in Spain. I am now working on building and operating hostels around Europe and aim to launch my own company.
The reason I joined Le Wagon was that I wanted gain the context necessary to bring tech ideas to life in my business and industry. Le Wagon definitely helped me learn how to not only manage engineers for project build-outs, but even build my own MVPs.


The experience was utterly fantastic. I moved to London temporarily just for Le Wagon. Along with work, the course was my life and I can sincerely say that the course was worth the time, effort, and expense.
I had the chance to host one on the entrepreneurial talks that Le Wagon put on during the bootcamp. I chose to interview Melinda Roylett, who's the current European Lead at Square. There are so many
extra-curricular opportunities
and events at Le Wagon, which really help to enrich the experience. It was
recorded for the podcast
too if you want to listen!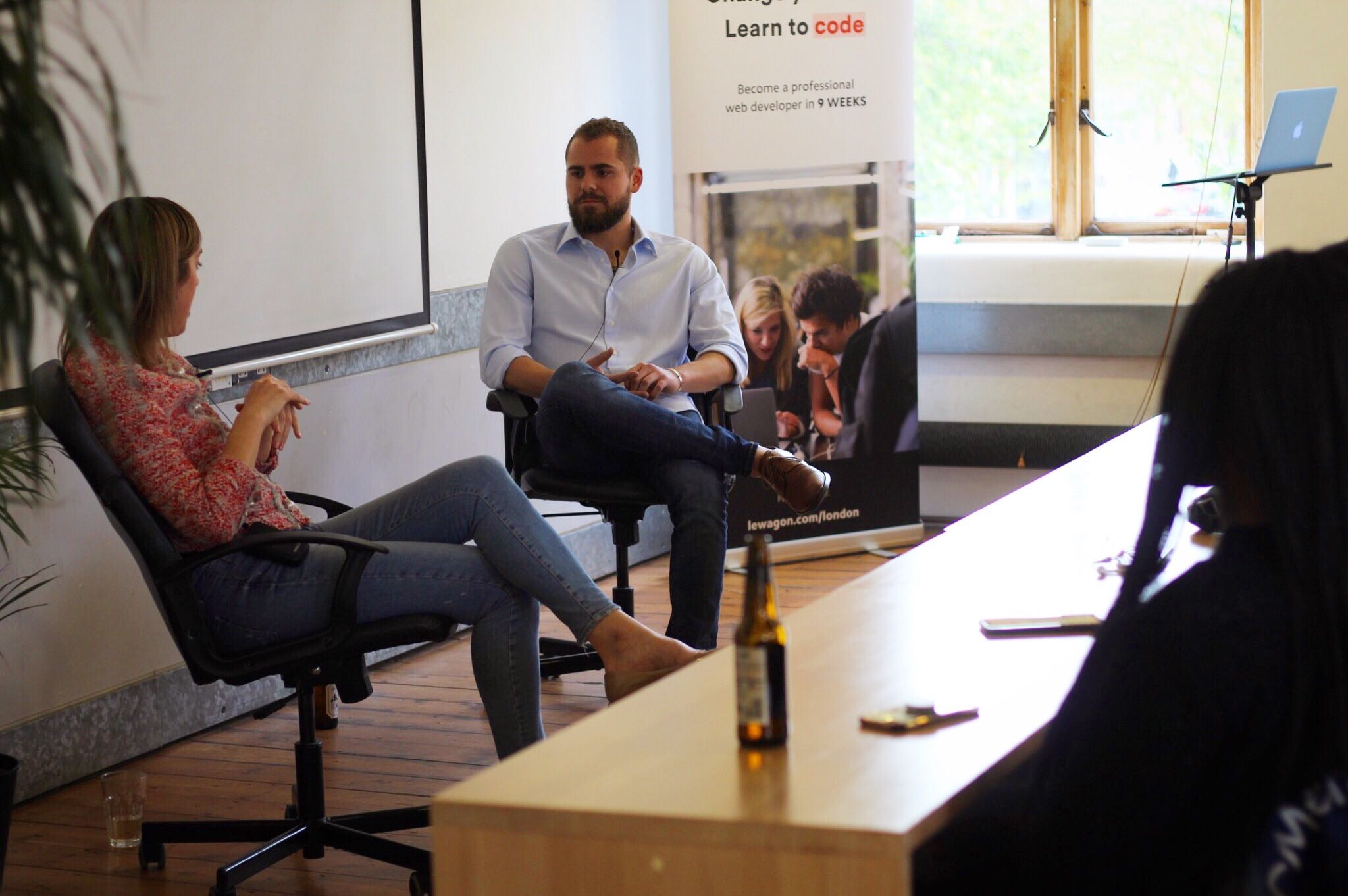 My take on the experience?
Best part:
Working on the Airbnb clone which eventually evolved to become our final project.
Worst part:
Mostly talking only about the course while at the course for 9 weeks haha!
My team was a diverse group made of four different nationalities (Italian, British, Polish, and American)
We all had very different working styles but we figured out how to be efficient together over time. Our project was called "
Elsa
". It was a cashback rewards program for the hostel industry. I knew I would be going to work in the hostel industry afterwards. I believe in the mission and youth travel in general, as a catalyst for globalism. The skills I learned at Le Wagon will help me bring more
software ideas to life
and therefore lower barriers to entry for young people to travel around the world.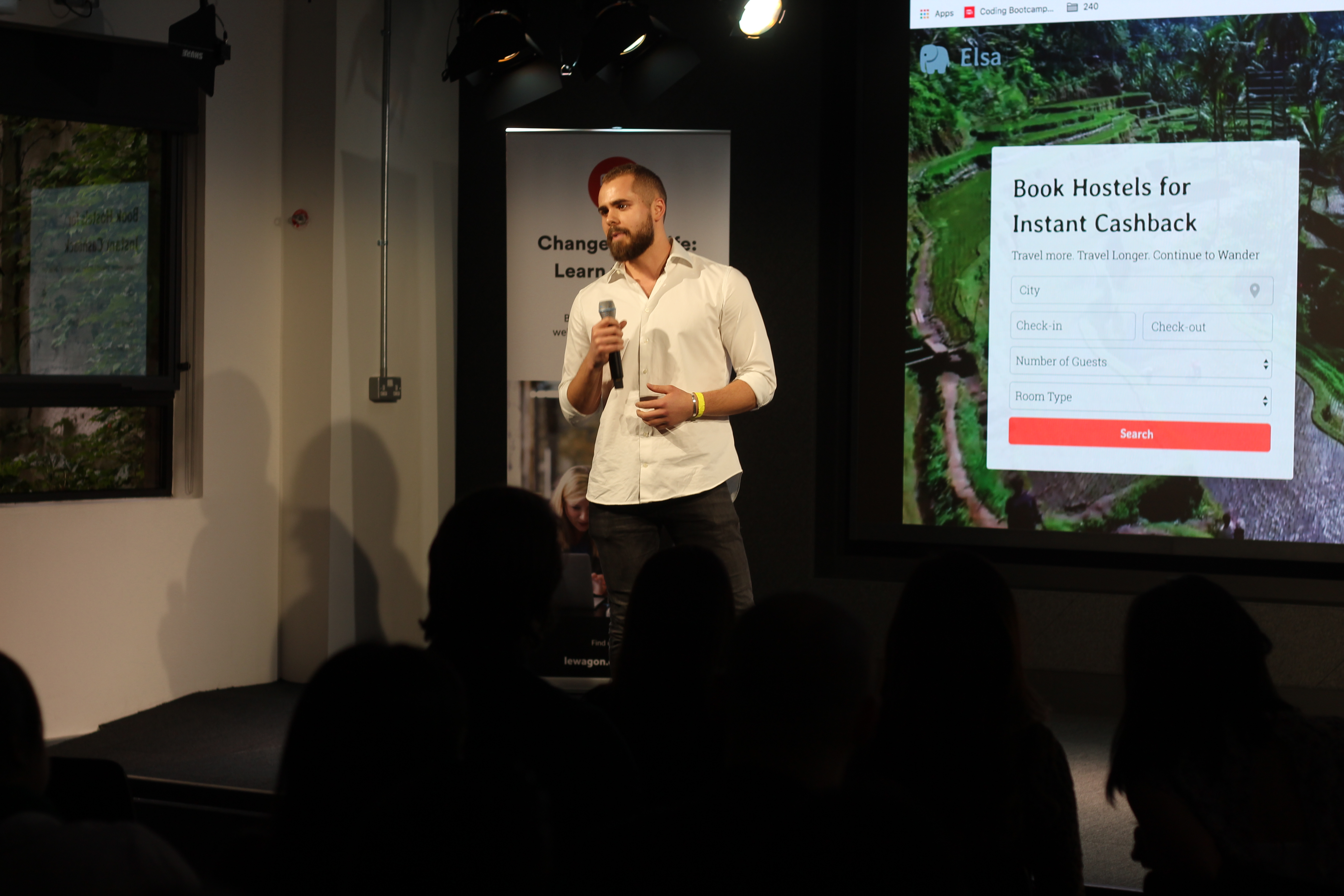 If you're thinking about coding I say do it! I think it is a
crucial skill for any generation
- but especially my generation (Millennials) and younger. In my free time now I have been working on a web app that includes scraping and geo-mapping - this project is really helpful for my job, but I also really want to study far more Javascript!
If I were to give advice to anyone pre-bootcamp I would say do all the prep work! Study as much as you can beforehand and your experience will be far richer since you will be able to finish the daily exercises early and then pursue your own specific difficulties without any external pressures.
I learned nearly as much from observing the team as I did from the course.
Le Wagon
has a fantastic company culture
and their success can definitely be contributed to that as well. Join the course, pay attention, have fun, and you may also learn how to run a company!