I am originally from Latvia - a small country in the Baltics, and I have been living in the UK for more than 8 years. After finishing my degree in Maritime Business and Management in Liverpool, I moved to London and had an interesting 5 years of working in quite niche sectors - superyacht and private aviation industries. I was working in operations, and even though I enjoyed what I was doing, I often felt like I wanted to do something a bit more technical. At that time, though, I did not have the courage to quit my job and try something different.
One day I found out that I had been made redundant due to the restructuring of the company I was working at. Instead of letting this situation beat me, I decided I would use the time to invest in myself.
I quickly realised that it was a perfect opportunity for me to try something new and see if I could change the direction of my career.
I really wanted to learn some technical skills, and coding specifically had been somewhere on the back of my mind for quite a while. After doing some research online, I stumbled across Le Wagon. Coincidentally, their Demo Day was happening that same day, and so I went to see it! I was blown away by what the students were able to learn and build in just 9 weeks, so I almost immediately signed up for the bootcamp myself.
I really enjoyed my time at Le Wagon and took away a lot more from it than I originally thought I would.
The bootcamp is definitely not only about learning how to code. During my time at Le Wagon I got to practice public speaking while presenting our final project, I had an opportunity to interview an industry professional for a podcast, I learned a lot about modern design and prototyping tools, and so much more.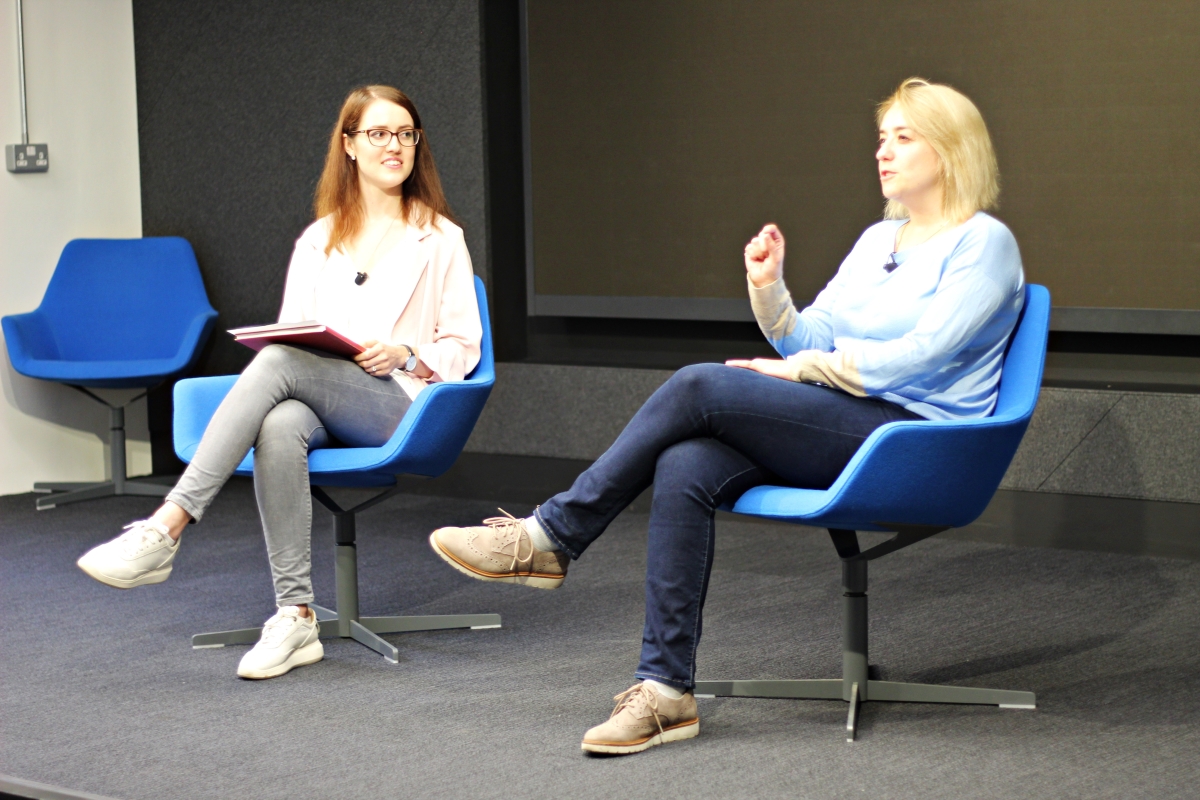 The main challenge for me at Le Wagon was 'learning how to learn' again. It was quite tough at times as there were so much new information and so many new skills we had to learn in such a short period of time.
The most rewarding part of the bootcamp was definitely the project weeks.
The project idea that I pitched was Ecopal - a web app where people could join and create environmental challenges, compete with friends and track their progress. The idea was to make this app gamified so that people could become more eco-friendly while having fun! We worked on Ecopal in a group of four, and I still cannot believe how cool our app turned out in the end! It was definitely a challenge to work as a team, however, I think we were really good at communicating and listening to each other. Each member of my team put a lot of soul and effort into our project, and I am really proud of the result we have achieved together.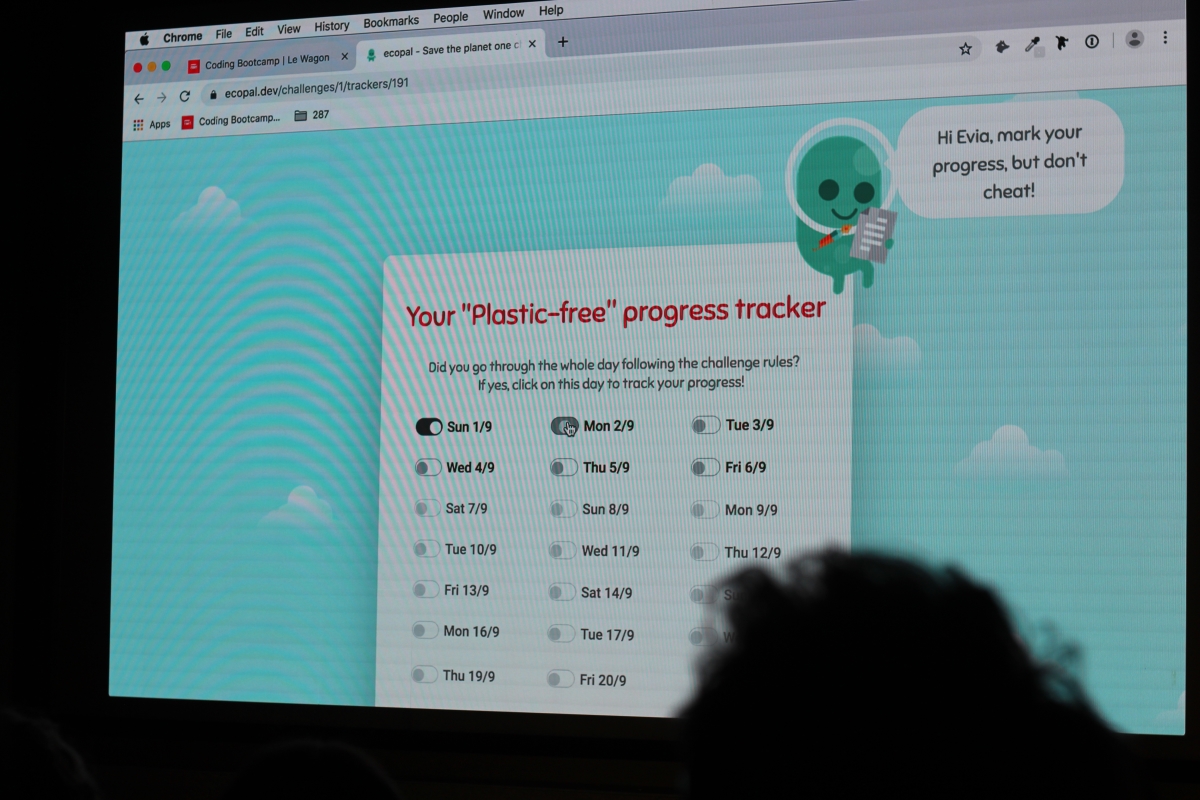 When I started the bootcamp I had no clear idea of what I wanted to do after graduating, however, by the end of week 9, I knew for sure that I wanted to go into web development. It was great that Le Wagon offered a lot of career support to us after graduation, including CV review, Linkedin tips and interview advice. Only 7 weeks after graduating from Le Wagon, I got a job as a junior web developer in a consultancy firm.
"Le Wagon offered a lot of career support to us after graduation….Only 7 weeks after graduating from Le Wagon, I got a job as a junior web developer"
It is a front-end role, and I currently work with JavaScript, React and D3. It has been really interesting for me to learn this tech stack, and I am most excited to dive deeper into React. I think learning how to code is a great idea for everyone, even for those who don't plan a career change. Coding forces your brain to work in a completely different way, and also it's really fun!
If you have an opportunity to join Le Wagon, I would wholeheartedly recommend you do it. It will be tough at first but if you put hard work into it, believe in your abilities and trust the process, you will be able to learn some amazing skills and even change your career if that's what you want to do!