Before joining Le Wagon, I was working in business development at a German startup (FlixBus) during the first year of it's US expansion. Working with our product team, I realized that I was really passionate about user experience and creating features that people will love. I then tried online courses but felt that I needed something more intense and guided to really kickstart my learning and a possible career change.
I studied Urban Planning at UCL and quickly became obsessed with the opportunities that tech offers to make cities more sustainable, efficient and liveable. During my second year at University, I even contemplated switching to Computer Science. In the end, the 3 years time commitment deterred me from the move but I've known since then that I will learn how to code at some point in my life.
I was a bit scared when I first learned that the bootcamp will be held in a remote format due to lockdown. I thought it would be exhausting and lonely to work in isolation. I know it sounds ridiculous, but in fact the course has been so much fun, and trust me I wish I had this Monday motivation in school!
Le Wagon has put so much effort into making this experience just as good online. I feel like I have made real friends with other students and teachers alike and I end my weekend with excitement for Monday's challenges.
Being remote also has its perks, like not having to do your own groceries or commute. I start my day with a yoga session or riding my horse. Then some coffee and lecture time. As the weather has been fantastic, I usually start my day in the garden catching some sun. You really only need your laptop, some headphones and a cup of coffee. Who said you can't code and tan at the same time!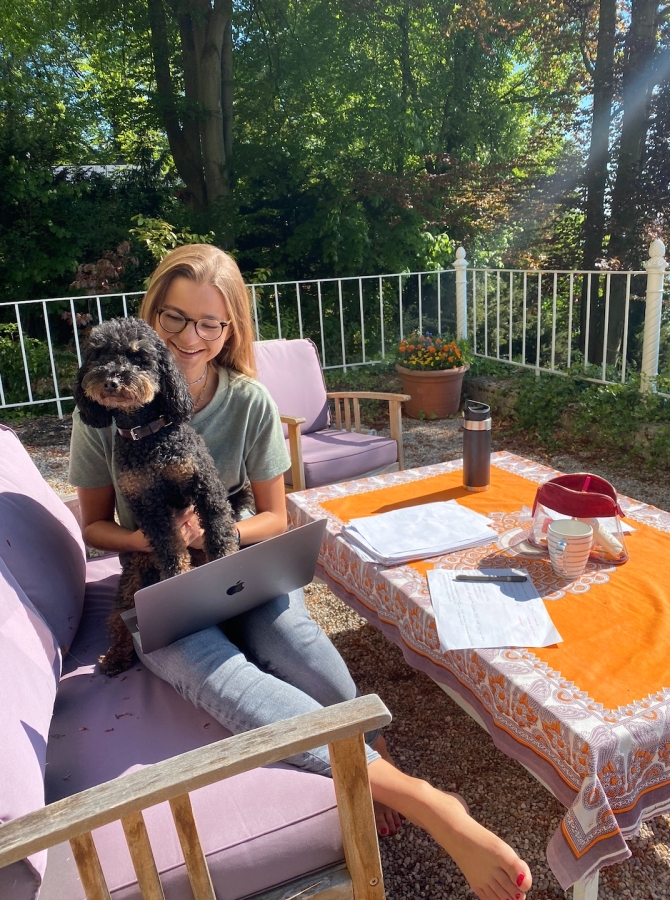 After the lecture, I love connecting with my classmates for the day and sometimes we spend hours on a video call working through problems together.
What helps you feel connected to others, even if I am working from home, is Le Wagon's buddy system, it has been amazing. I'm so impressed at how many interesting people from all sorts of backgrounds I've gotten to know in the past few weeks. Lectures with cameras also help a lot and provide a great starting point for conversations. Having your buddies really makes the time fly and before I know it, the day is over and I unwind with some cooking and a nice dinner. I've even hosted a virtual interview with Ant Milner, Product and Growth Manager at Depop to 83 people!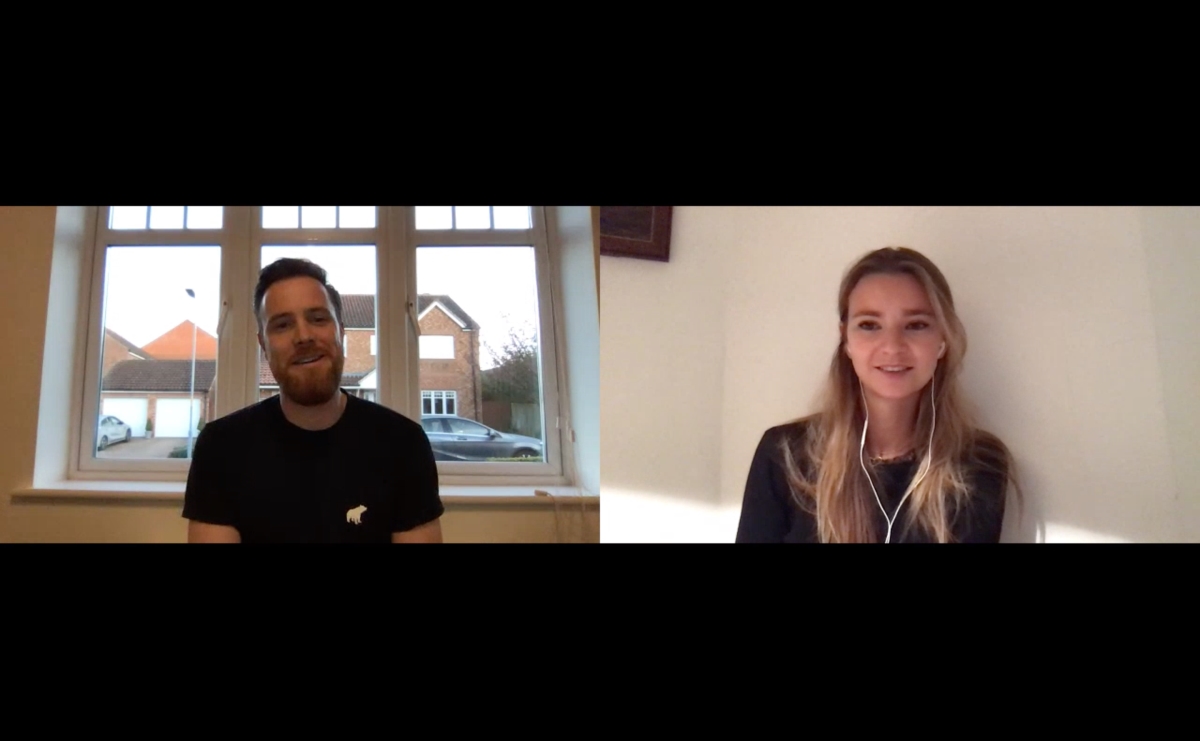 What I have found the most challenging and sometimes frustrating it's when you find a tiny mistake (e.g. a comma that should be a full stop) is hiding in your code. Thankfully, the teachers love debugging and keep it fun. They are always with you in a matter of minutes. This is actually the highlight of my day. All of them are incredibly friendly, fun and patient and very good at explaining complex structures in an accessible way. This way, you never get frustrated with a challenge when you and your buddy are struggling.
The ability to spend so much time 1-on-1 with a teacher is definitely the main reason why I would recommend the course to all of my friends.
After the completion of the course, I would like to find a job as Product Manager at an inspiring tech company! I'm excited to have found a field where daily learning is an absolute must.
The bootcamp represents a massive step in my career that opens the doors to so many new opportunities as well as providing a stepping stone for future learning.