Le Wagon Brussels had its first batch in 2015. Our community is well alive in the Belgian tech ecosystem and is connected to over 6000 others peers worldwide. Thanks to the response of over 50 local alumni, we have prepared an infographic about the outcome of our web development bootcamp. Those numbers may not represent all Le Wagon students - of course every journey into tech is different - but they can help you figure it out!


Le Wagon is a career accelerator

In Brussels, with graduates earning 35 000 euros average annual salary after 1-2 years experience, and 50 000 euros after 3 years, almost every one (86%) was happier in their new job post-bootcamp. 85% saying that the bootcamp helped them achieve their career goals and 95% agree that it equipped them for the future of work.


What do they enjoy the most?
Flexibility, traveling (85 % have travel opportunities ), as well as the mindset, people and culture that the tech industry and startup world bring.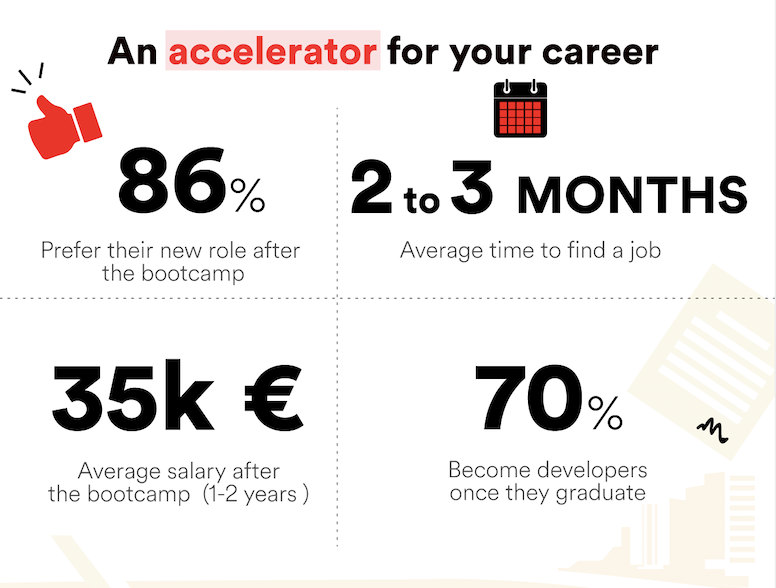 During the last weeks of Le Wagon Bootcamp, you will apply your new developer skills to a team project that will bring everything you learned all together. You will not just become a fullstack junior web developer but you will learn how to work in a team with an entrepreneur mindset. This particular curriculum means that we just don't train developers but also product managers and tech entrepreneurs, who can apply their new skills to any field in the process of digitalization.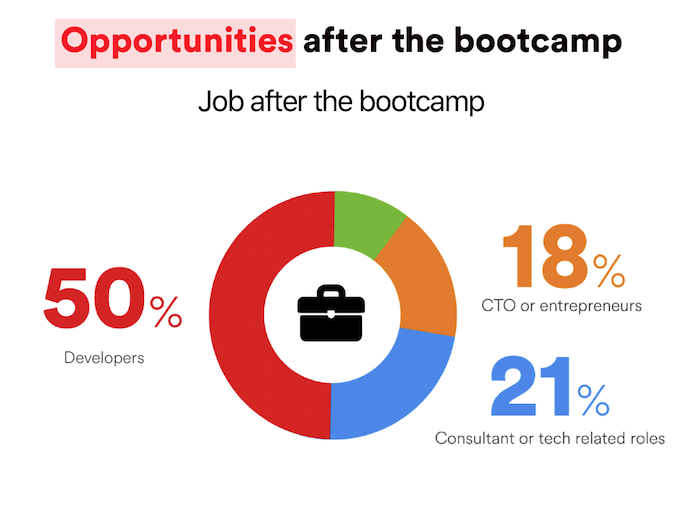 In Brussels, new tech companies and startup opportunities are created everyday.
New tech companies or businesses being digitalized create a huge demand for the digitally literate, like developers and technical co-founders, paving the way for the future of work and a new working culture.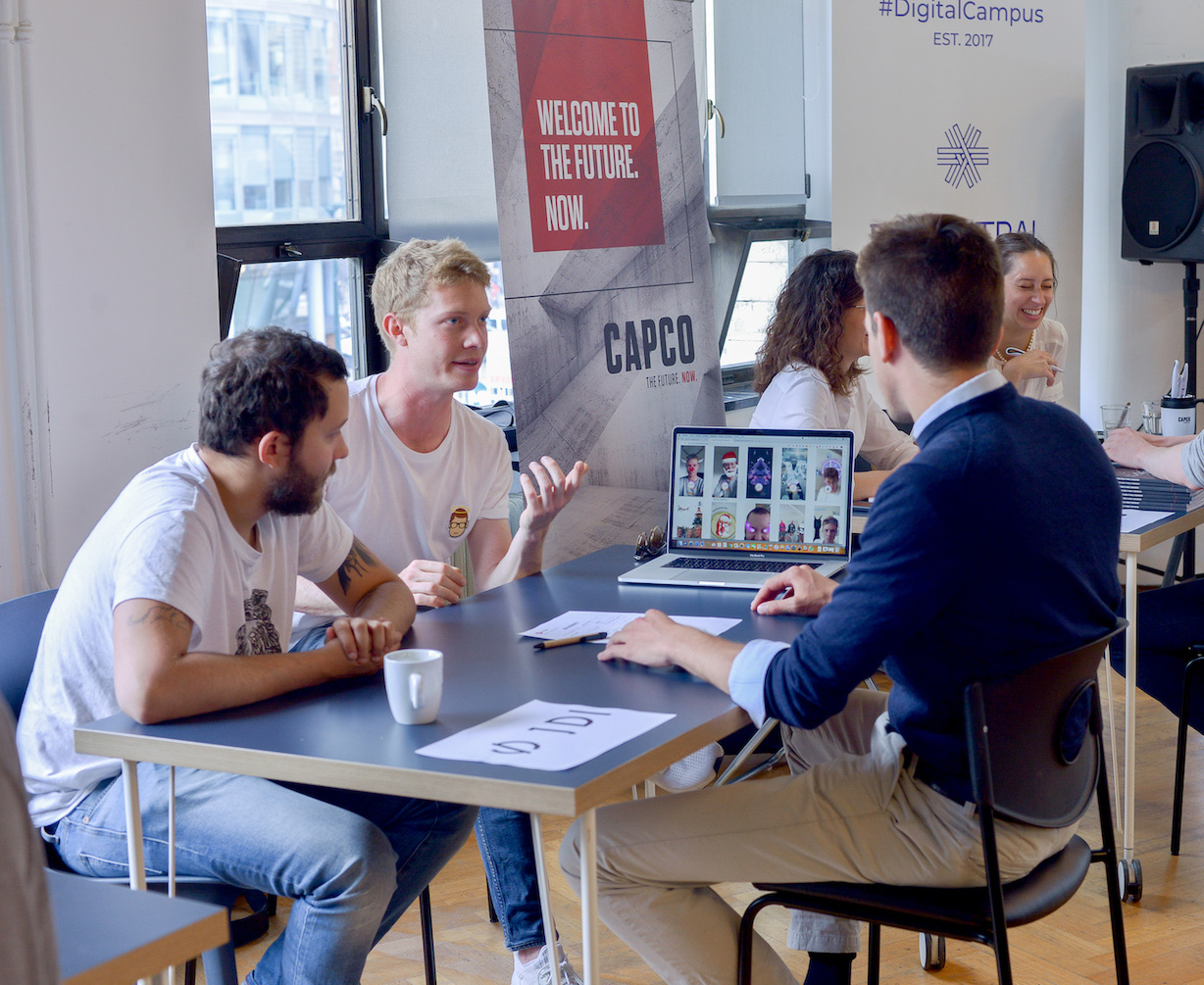 With
400 startups and over 1.150.000 inhabitants
, the region of Brussels has the highest tech startup density per inhabitant Brussels-based startups employ over 3.000 people. In a survey from 2018, 100% of the interviewed startups planned on hiring more people in the next year. Opportunities are out there and it's time to take a chance.
When the Bootcamp ends we keep in touch, giving workshops and resources about the job industry, as well as hosting career fairs that connect alumni with our hiring partners. Of course, we make no promises: we consider that a candidate's ability to find a job ( or to create their own ) depends above all on their involvement and motivation. But for now, it only takes
2-3 months
for alumni to find work after graduating. And
43% had more than one job offer.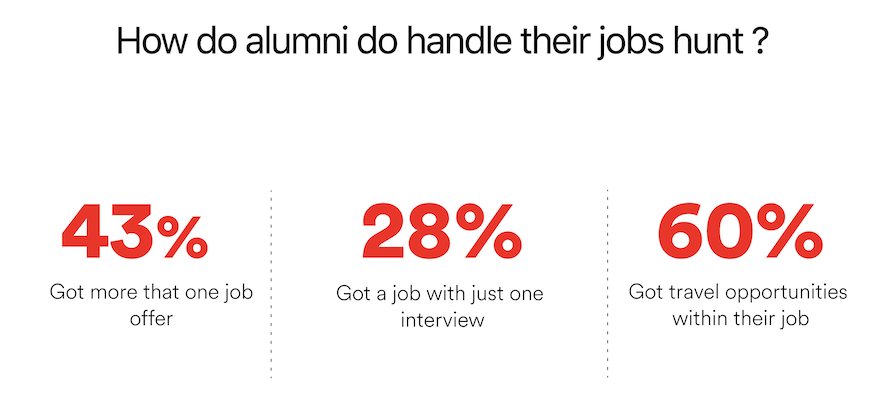 Le Wagon is inclusive
We cater to all ages, backgrounds and experience levels - everyone starts somewhere and is capable of achieving an epic career change, increasing their professional value or launching their startup, so don't be shy. We're keen to do our bit to help improve gender diversity in coding and tech. From featuring female speakers and role models to working with communities that support women to enter & remain in the industry, we've increased our
male to female ratio to 30 % worldwide
, and
25% in Belgium
. Here you can learn a bit more about the
women among our alumni at Le Wagon Brussels
.

Learning doesn't stop after the bootcamp


Our alumni are continuously expanding their skills to stay up to date. We teach Ruby a lot during the bootcamp (Ruby, Ruby on Rails, SQL for databases, HTML & CSS, JavaScript, UX/UI design and more), but this is just the start. Our graduates learn how to learn ( 75% continue learning new languages ) and are hungry for knowledge. We found that the next language for them were Javascript, Python, C+ and React, but they also go for Java, Elixir, Angular or branching out to C++, Haskell & Go. Le Wagon alumni's slack is where we share resources, knowledge, jobs, social events and lots more -
we are a community for life.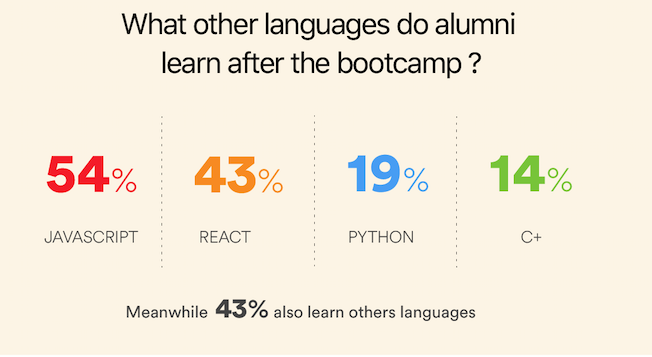 Our engaged alumni
Joining Le Wagon Bootcamp means joining a community of 300 + alumni in Belgium and 6000+ worldwide. Sharing the same platform network and helping each other is the philosophy of Le Wagon family. While some find their co-founder, others find the dream job they were looking for thanks to caring advice. This makes up for some really good success stories.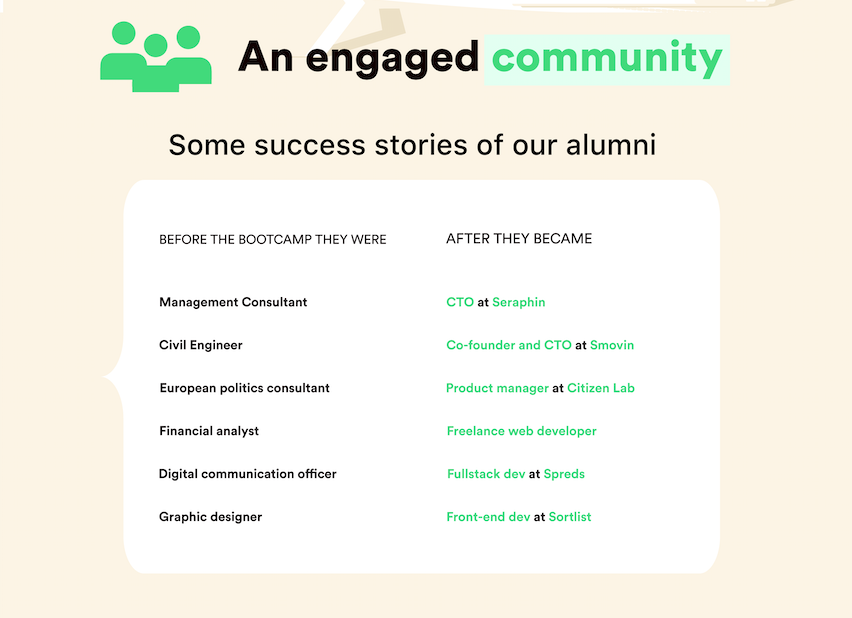 Some advice from our alumni

Based on a sample of 51 alumni