Students at the heart of the experience
All of this would not have been possible without the students. By making Le Wagon Lausanne, they not only changed careers, refined skills or developed new ones, they also joined the huge train of all Wagons.
With almost 6,500 members, students in Lausanne have resources all around the world. But it's obviously here that they'll take advantage of it. With 20+ members and 150+ students who have taken courses with Le Wagon, the community continues to grow for our greatest pleasure.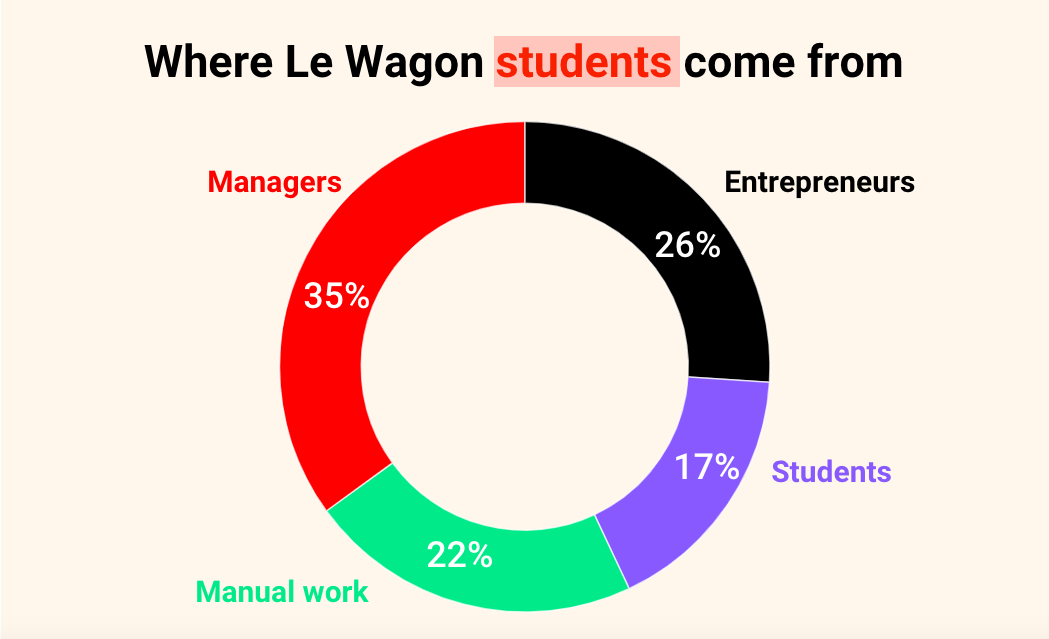 « Before Le Wagon, coding seemed impossible for me and I could not imagine it would be that fun to learn » Carole, batch #244, now Digital Consultant at Altran
In 2019, Le Wagon Lausanne organized more than 50 events, be it free workshops, talks by entrepreneurs and numerous interventions in renowned schools such as EPFL, HEC Lausanne or SAWI. With 850+ participants, Le Wagon is exporting well to Suisse romande and we can't wait to see where it will take us in 2020.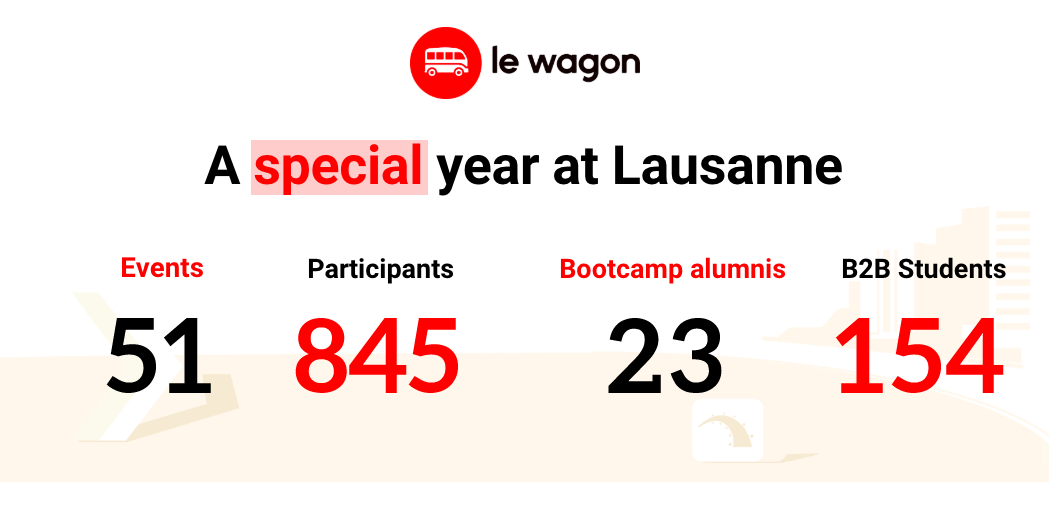 « At first, it's scary but your realize that you learn very quickly and it's very satisfying » Loïc, Batch #249, now student in Biology & IT Bachelor and web dev as a freelancer

The future looks very feminine. With a January batch almost exclusively filled with women and a program in Zürich in collaboration with Girls in Tech, Le Wagon is committed to offering women more opportunities in the tech world.
Three new women teachers are also joining the ranks of Le Wagon Lausanne team to mentor future students.
The number of women is increasing
Thanks to our methodology and an unfailing determination, we got the EduQua label, making our training even more relevant for students entering the job market.


With EduQua, we are now recognized as a quality certified institution in Switzerland, which obviously fills us with joy.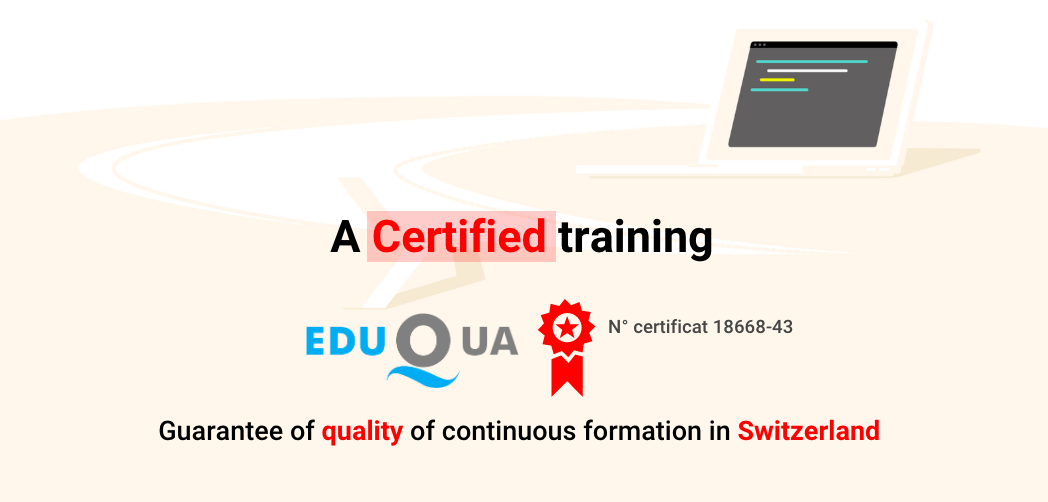 « It's really amazing to look back and see all I have accomplished in only 9 weeks » Iris, now fullstack developer at TieTalent
At Le Wagon Lausanne, we set out to make the experience special and neat, enjoying an exceptional setting where the lake meets the mountains.
We expect to live a promising new year, with lots of events, meetings, work and of course coding. Thank you and see you soon!