Learning to code during a pandemic
1. Why should I join a bootcamp now?
People join Le Wagon for many different reasons: to kick start a new career in tech, learn new technical skills in Web Development or Data Science, launch a startup, or learn how to communicate with their technical teams. Our goal is to teach students the fundamentals of coding and data and enable them to make these exciting career paths a reality.

Now could be the right time to upskill in order to set yourself up for an amazing 2021 and future career in tech. As we all navigate these difficult circumstances around the pandemic, you may find you have more time to focus fully on the bootcamp, with fewer distractions, social events and trips to miss out on.


We have been running hybrid bootcamps since March, and have the learning tools and expert teachers needed to make your learning experience successful [and fun], no matter the circumstances.


2. What bootcamps do you offer in London?
Our
Full-Stack Web Development Bootcamp
is offered both as a 9-week full-time course or 24-week part-time course. The Web Development course is a product-driven program, teaching the core concepts of programming and full-stack web development. During the course, our students learn how to build web applications, collaborate within a team of developers and adopt the technical workflow followed by successful startups. You can download our London syllabus
here
.
During our full-time 9 week
Data Science Bootcamp
, students work on the logical steps of how data flows in an organisation, from collection to use case. From the basics of Pandas to advanced Machine Learning models, students will finish the bootcamp knowing how to collect, store, clean, explore, transform and predict Data in production environments, working in teams with the best-in-class tool belt. You can download our syllabus for London,
here
. [Our first
Part-Time Data Science Bootcamp
will launch in April 2021!]
Besides learning about the core concepts of Web Development or Data Science, we organize
several events
throughout the bootcamp where we invite experts and alumni from local companies and start-ups to share their work experience and tips & tricks to get started in the tech industry. A great time to network and getting to know your Le Wagon community!
3. Is the bootcamp happening on campus?
During the first UK Lockdown in April, we moved all of our bootcamp online and taught everyone remotely. We reopened our London campus back in July with strict safety measures in place, and have been running
hybrid bootcamps
ever since, where our students can choose to learn on campus, remotely or a mixture of the two.
Things are changing quickly around the ongoing pandemic, and we may need to adapt our learning format based on new rules and restrictions at short notice. It's difficult to predict what the situation will look like in the New Year, but rest assured we are ready for every possibility, and are looking forward to kicking off the bootcamps in the New Year, whether we can do that on campus or remotely.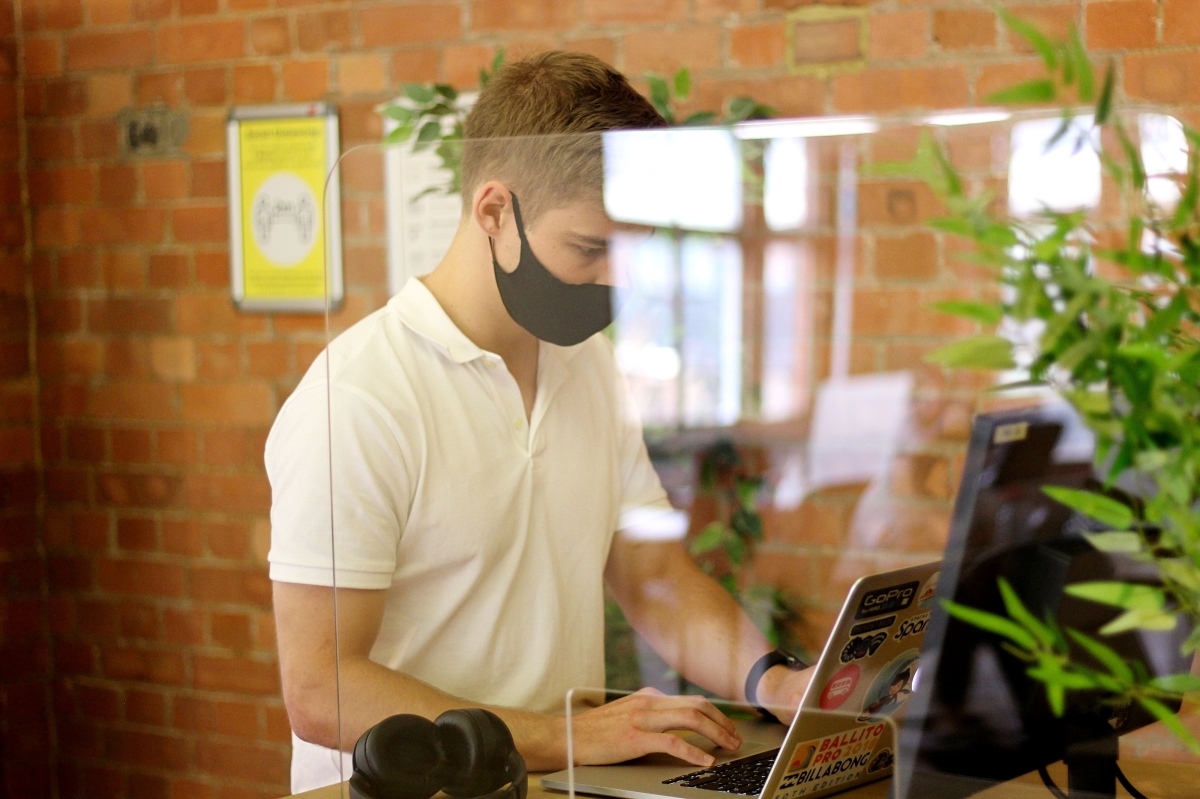 4. Am I free to decide when to stay at home and when to go to campus?
Yes, there is a space for all students on campus whenever they want it, and they can pick and choose which days they want to come (as long as they do not have any symptoms of COVID and have not been in contact with anyone with COVID).


5. What does the hybrid format of the bootcamp look like?
To comply with government guidelines on social distancing, lectures, live code sessions, and group presentations are currently taught through Zoom (rather than in the lecture room). This allows all students, whether on campus or remote, to have the same opportunity to ask questions during these sessions. If you are on campus, you sit at your desk and join the lecture/live code from there.
If you and your buddy for the day are on campus, you will be able to sit at a table together to discuss the coding challenges and how to tackle them. If you and / or your buddy are working remotely that day, you will connect with them using Slack [this is good practice for working in real-life tech teams!]
Help tickets are handled via screen sharing. If you are on campus, you will come up to the TA helpdesk, connect your laptop to the teacher's monitor and they will help you with your problem from behind their protective screen. If you are remote, they will call you and help you through Slack.
In terms of community, we organising weekly tech talks, coffee breaks, pub quizzes,
Netflix party
and more!
Career opportunities
1. What are some of the job opportunities after the bootcamp?
After completing our bootcamp, graduates go on to work as Full-Stack Developers, Product Managers, Front End Developers, Back End Developers, UX Designers, or in tech adjacent roles such as Project Management or Tech Consulting. Some join Startups or Venture Capital firms, others join large consulting firms or digital agencies, roles within tech companies, or they launch their own tech startups.


Graduates go on to work as Data Analysts, Data Engineers, Junior Data Scientists, or in other roles working in, or closely with, Data Science teams. Some have chosen to work on Freelance projects, join Data for Good initiatives, or move into Tech Consulting. What you do after the bootcamp will depend on your background before the bootcamp.


Rebecca, our Admissions Manager wrote
an article
to help you decide between our two courses.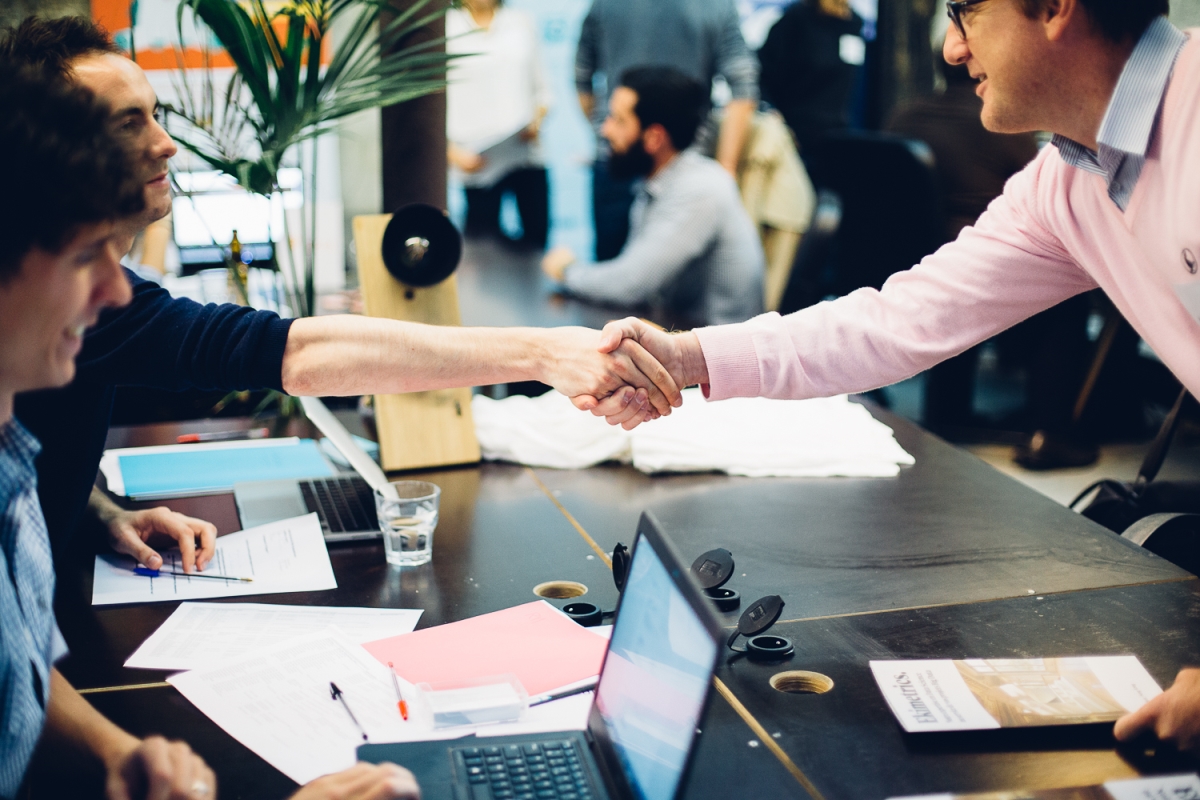 2. How do you support graduates when they finish the bootcamp?
The week after the bootcamp finishes, we organise a
Career Week
for all graduates. During this week, we organise workshops, talks and masterclasses on creating the perfect CV, updating your
LinkedIn
, searching for jobs, how to master technical interviews, tackling tech tests and more to help our graduates kickstart their job search, freelancing career or launching their MVP and startup.
We host a
Monthly Alumni Stand-up
where we introduce you to new hiring partners and share experiences and resources among our alumni.
Alumni can also book in time to speak
1:1 with our Talent Manager, Laura
, for ongoing support during and after the bootcamp. We'll help you with job applications, managing offers and salary negotiation, or finding co-founders and funding.
You will also remain part of our
Slack community
, where new job opportunities are posted on a daily basis.
3. Do you have some concrete examples of what the students become after the bootcamp?
Meet Carsten Schaltz from BCG Consultant to Technical Founder of Stoles.
Meet Anne de Joly from Customer Success Manager at Clan Cloud to Freelance Developer & Teacher at Le Wagon. Discover her story.
Meet Omolola Oluwatosin Ibojo from Midwife Engineer at Patchwork Health. Discover her story

Laura, our Talent & Partnership Manager wrote an article on the job opportunities you will get after our courses.
Payment and funding options
There are 3 options for paying tuition fees to join our Web Development and Data Science bootcamps, for both full time and part time versions:


1. Pay upfront before you study.
2. Pay in instalments: study first and pay later with our 6-month payment plan.
3. Obtain a student loan: we have partnered with
Future Finance
who provide student loans for tuition fees.
Do you still have questions?
We organise monthly Info Sessions where you can learn more about our bootcamps, find the next dates here
Book a call with our Admissions Manager
Send us an email at london@lewagon.com