An interview of Glenn Vanderlinden, Director of Technical Operations &
What is Semetis? What kind of services do you offer?

Semetis is a data-driven digital agency. We provide two services:

First, digital advertising: We define the strategy, implement and run digital marketing/media campaigns for our clients.

Second, data for marketing services. We help our clients collect, unify, understand and activate their data so they can use it to grow their business. This service covers all things technical - from web analytics implementations and data collection debugging in-browser to full Google Cloud pipeline infrastructures. Next to those, more specific things such as SEO are also covered.

The majority of our employees have a business background. We recruit heavily from business schools as we want people to have the "business first" mindset. Media is just a means to an end. We want to make sure our people understand the business challenge and come up with the right solution - be it media or not. Some people specialize further and become technical business profiles in order to be able to make the bridge between IT and marketing.
We have to actually as the world of digital marketing becomes increasingly technical, it's becoming a necessity.


Next to that, we have a highly technical unit that consists of full-stack developers and data engineers. They build in-house applications for our teams in order to enhance their workflow.
On top, they have become part of our client's teams in order to help launch more complex projects.


We call them forward-deployed engineers as they become an integral part of the teams. As the integration between IT & marketing continues and marketing becomes more technical (especially in the data for the marketing field) we're building tandems between both profiles in order to bridge the needs from both departments.
What is for you the most important skills to thrive in your business area?
From experience, we know that business acumen and analytical capabilities are key. My personal belief is that there's an additional element that makes you thrive - curiosity. There's so much to learn that most people are overwhelmed. People who are curious tend to ask more questions, dig deeper and create a better understanding of how things work. In return, they'll be more advanced in their understanding of the logic behind the tools and start applying it in different ways to client needs. I always tend to joke that a vendor's support is my best friend as a simple question can open up a whole conversation from which you'll learn so much.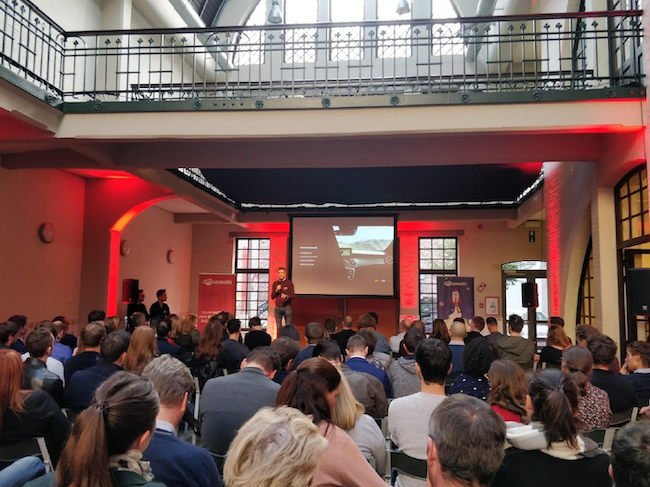 How did you hear about Le Wagon and why did you think we could collaborate?
I've actually come across Le Wagon in their early days in Brussels. Somewhere around 2014, through workshops on JavaScript, they organized as well as Apero talks. I always enjoyed those sessions and the people who came to attend them. I always thought about taking the course myself but with a full-time job, it's kind of hard. I found that to be a requirement with our industry becoming more technical every day. Once the part-time course became available we figured it would make sense to open it up for Semetis employees as part of their development track.


We need more people with both business backgrounds and technical skills. This seemed like a perfect fit. Next to that, I do believe that business people going through Le Wagon Brussels could be a good fit for the more technical roles we've opened up over the last few months.
You sent a Semetis employee for the part-time Bootcamp. How is the experience going?

Good. I'm not going to lie - it's heavy to have a full-time job and spend two evenings and a full Saturday in class on top of that. However, he's handling it like a champ. We see the results in his day-to-day operation. He goes beyond what he used to, simply because he understands how things work in a deeper way. He's much more confident in working with the client's technical teams and he is creating a natural tandem with our own IT teams. We see the transformation happen right in front of us.



Grégoire is e-business consultant at Semetis. He joined Le Wagon Part-Time Web Development course in September 2019 in Brussels.

Grégoire is e-business consultant at Semetis.
"Digital business intelligence is more tech-oriented and I felt the need and the willingness to understand better the product we use to serve our client! I finally got to understand what developers do, see what we are doing in the back end, and more! What I like the most at Le Wagon is the fact that I finally sees what and how the dev team is working already during the training. After 12 weeks of the Part-time program, I can say I finally connect the dots." Grégoire said.
The last word?
Le Wagon got the Full-stack web developer track covered. The next big thing we're seeing is actually the need for data engineers and data scientists. As cloud technologies become more accessible and offer more & more "raw" pre-made solutions we require people that are able to work with them. A blend between DevOps, data engineering, and data science would be a logical extension of Le Wagon's offering. Good thing is I've heard you're working on that!
You want to know more about Semetis, visit their
website
!
Interested in upskilling yourself or your employee to tech?
Contact us or
apply
to our fulltime or part-time web dev course in Brussels.