Hi Mariana! Can you introduce yourself?
Sure! I'm a super curious person with multiple interests (I doubt anyone takes more courses than myself!) and I'm passionate about travelling and all things sea-related. After attending Le Wagon back in 2018 I started working as a freelance web developer and I currently teach at Le Wagon Lisbon, while also managing the Web Development courses, as well as the Outcomes side of things.



Can you tell us a bit more about your background?
I spent most of my career working in Marketing & Comms for multiple sectors in Portugal and in the UK, both as a freelancer and on a full-time basis. The fact that I love so many different things and have an attraction to travel and exotic countries also led me to a career break in Southeast Asia at a certain point, where I spent two amazing years teaching scuba diving and managing dive schools.
Why did you start coding, what made you tick?
I started considering it after a conversation with a senior web developer female friend who originally had a background in architecture. Inadvertently, she not only made me realize that coding was way more creative and fun than I'd ever imagined, but also that it's perfectly possible to learn it even if you don't have a background in Computer Science or something of that sort.

I had a clear notion that the world was increasingly dependent on knowledge in the area of ​​programming and I wanted to be able to keep up with that trend in order to have more freedom of choice work-wise, so I started exploring different learning options. It didn't take me long to realise that my best bet would be Le Wagon and the rest is history!
How was your experience as a Le Wagon student?
In a nutshell: very intense but ultimately very, very rewarding.



Who would you recommend this bootcamp to?
Anyone interested in starting or boosting their career in the tech field, in founding their tech-based business or simply in getting a more
practical knowledge of programming
. If you relate to this and if you're a focused person who can commit to 9 fast-paced and immersive weeks, then
Le Wagon's bootcamp
is for you and chances are it will actually end up changing your life!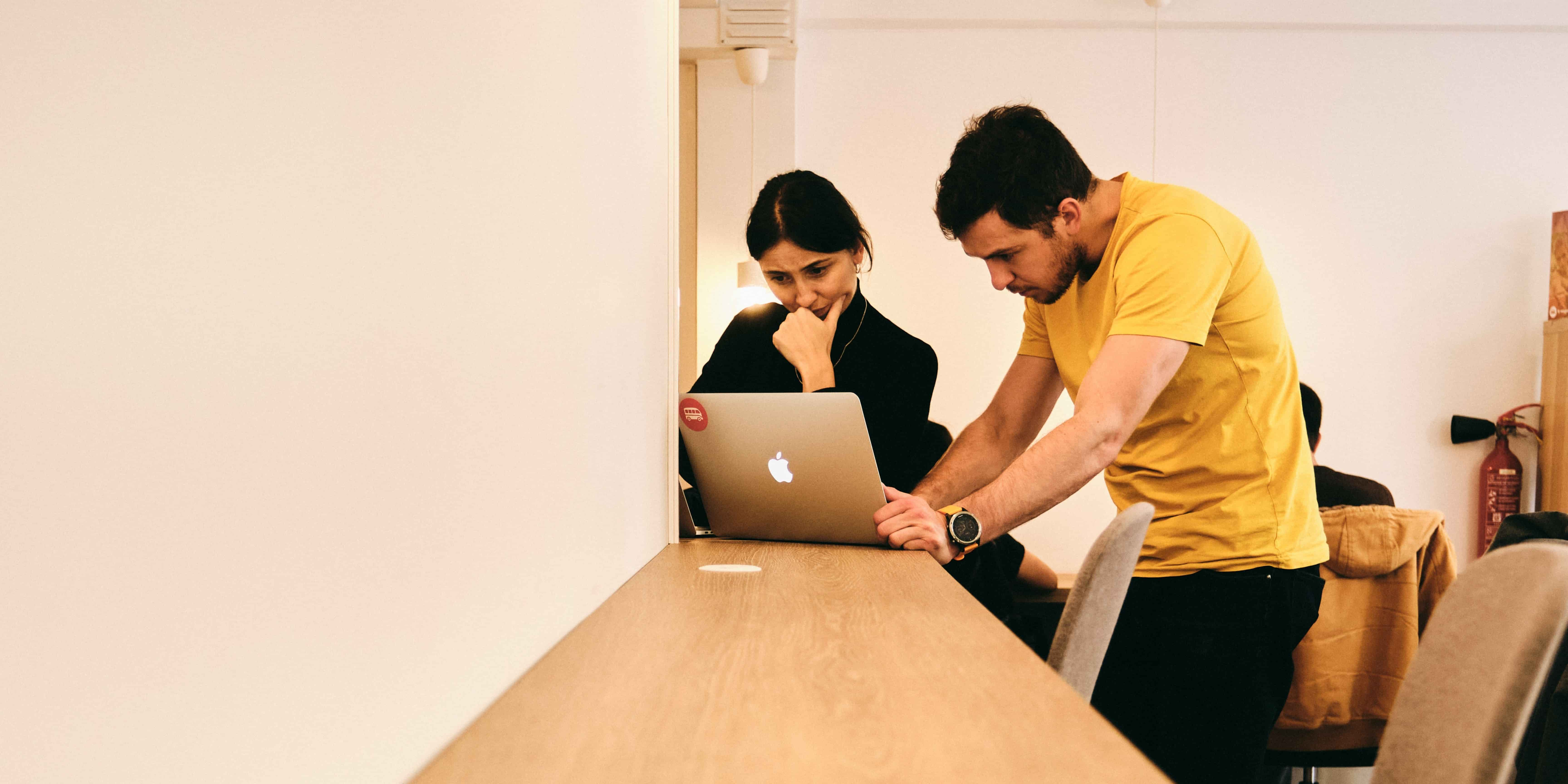 How has Le Wagon actually changed your life?
I was originally freelancing as a Communication Consultant and after Le Wagon I started freelancing more and more as a web developer, which meant a more regular stream of clients and a significant expansion of my professional network to a new field - which means potentially more opportunities at any given time.

Ultimately, I ended up switching entirely to the tech world, especially after Le Wagon Portugal's General Manager invited me to join his team, which I'm happy to be part of these days.


You're Lead Teacher for the web development batch in Lisbon, that's awesome! What inspired you to get into teaching?
While still studying at Le Wagon,
I volunteered to work as a TA
in the Intro to Programming workshops Le Wagon Lisbon would regularly host. As soon as I finished the bootcamp, I was lucky enough to be invited to start leading them and I did not hesitate to say yes, since I had discovered I really enjoyed teaching during my time as a dive instructor in SE Asia. At the same time, I was also invited to start freelancing for Le Wagon as a Teaching Assistant, which I ended up doing for nearly two years, after which I was promoted to Lead Teacher - something that I've been doing for almost two years now and that I absolutely love.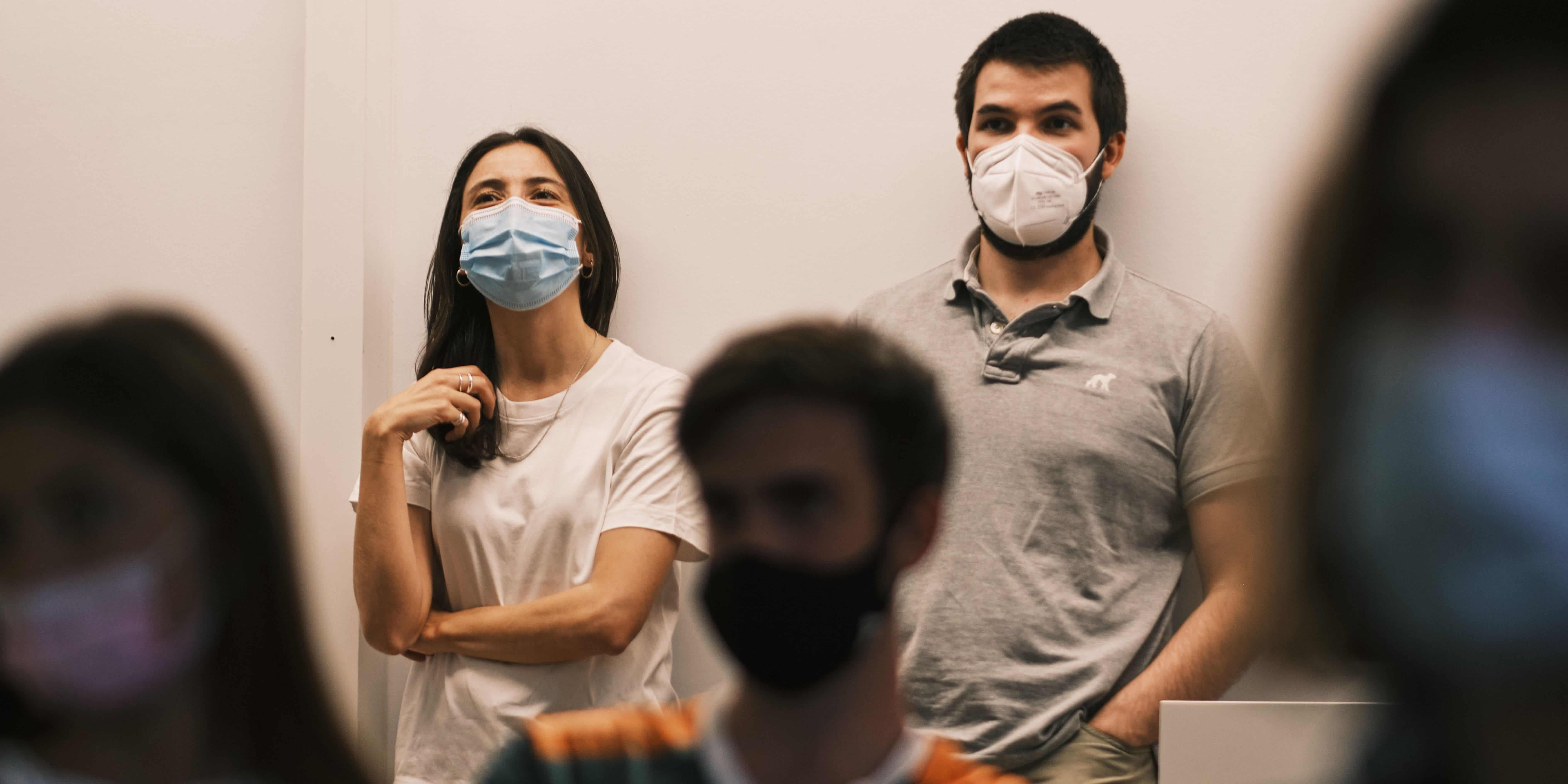 You also have another role at campus, leading the outcomes part. What is it about exactly? And can you share some insights?
That's true! As an Outcomes Manager I'm in charge of ensuring that our graduates are hired as fast as possible after they finish their bootcamp by the most prestigious companies within the Portuguese tech scene.


To make this happen, still during the bootcamp we host tech talks given by said kind of companies on a regular basis, to help graduates get a sense of the tech job market right from the beginning. Then, right after each bootcamp, we organize a Job Fair where alumni have a chance to network with recruiters, as well as a Career Week with loads of workshops and talks - think sharpening CV and Linkedin profiles, exploring possible tech career paths, defining a post-bootcamp game plan, etc. As part of our Career Services, I also keep my calendar open so our job-seekers can book career coaching sessions with me.
All this effort pays, as our latest job report shows that
95%
of our graduates have kick-started a
new career in tech
and, on average, were employed only
in 40 days
after finishing their bootcamp. I must say I absolutely love being able to contribute to this!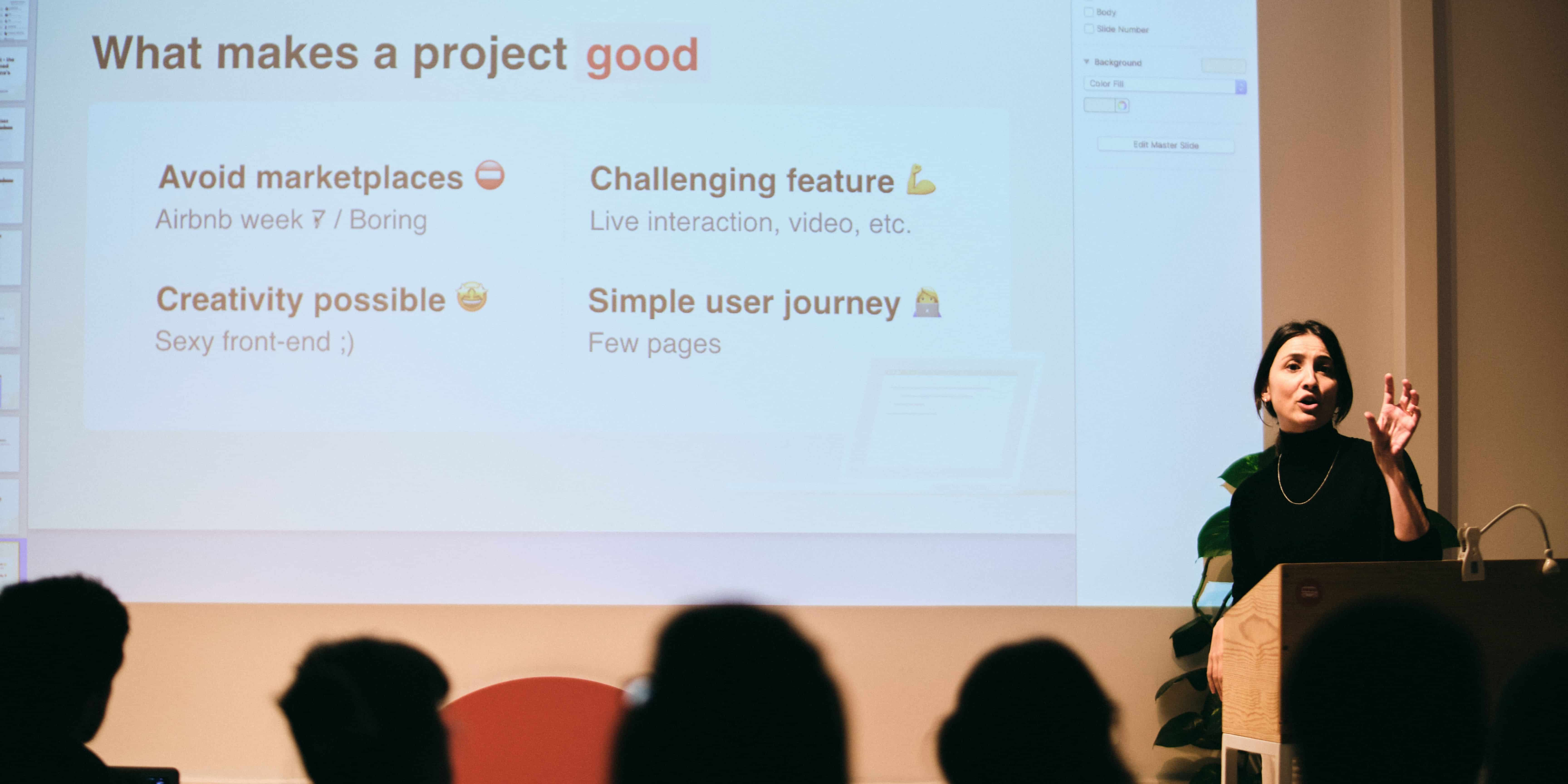 I have one final question. As a woman in tech, what do you have to say to other women who want to pursue a career in this field?
My advice to anyone would be: be an aggressive life-long learner, cultivate confidence, be kind to yourself and to others, stay positive, never compromise on feeling respected, learn how to handle conflict and embrace any leadership opportunity - even (or especially!) if it scares you.
It's easier to trigger any change within ourselves - the area where we have the most control - so I'd say working on the above is a great starting point for any woman wanting to succeed in any industry but especially in those that still have a way to go towards being more diverse.


Thank you so much for your time, Mariana!