Finding a job after the bootcamp
It may seem hard to find a job after only 9 weeks of bootcamp, especially when you are new to the tech industry. But our results are more than encouraging! According to surveys conducted in 2019, it took only
1 to 4 months for our alumni to find a job
once graduating either in
London
,
Paris
,
Shanghai, Chengdu or Shenzhen
. In London, 49% of our alumni got a job with just one interview!
However, we know that it is a challenging process if you are not prepared. You won't be alone in your quest: in Melbourne we are very proud to work with Jamie Speight (Advisory Space), professional coach and career mentor. He offers personal coaching to each student, not only during but also after the bootcamp. His mission? Giving you the tools to find your path and thrive in your career!




Career coaching during and after the bootcamp
When you join the bootcamp in Melbourne, you will have one-to-one sessions with Jamie. There are aspirations behind your decision to join a coding bootcamp... And it is all about finding how to navigate toward these aspirations! Being coached will allow you to get the confidence to job-hunt efficiently and eventually to land the job of your dreams. In addition to the bootcamp, we organize workshops with Jamie to help you acquire soft skills, which are crucial in the job market.


To keep the momentum going after the bootcamp, we organize catch-up sessions with Jamie every two weeks. You can attend as many times as you want, for as long as you want. We don't want the bootcamp to be an interlude in your life,
we want it to be a stepping stone.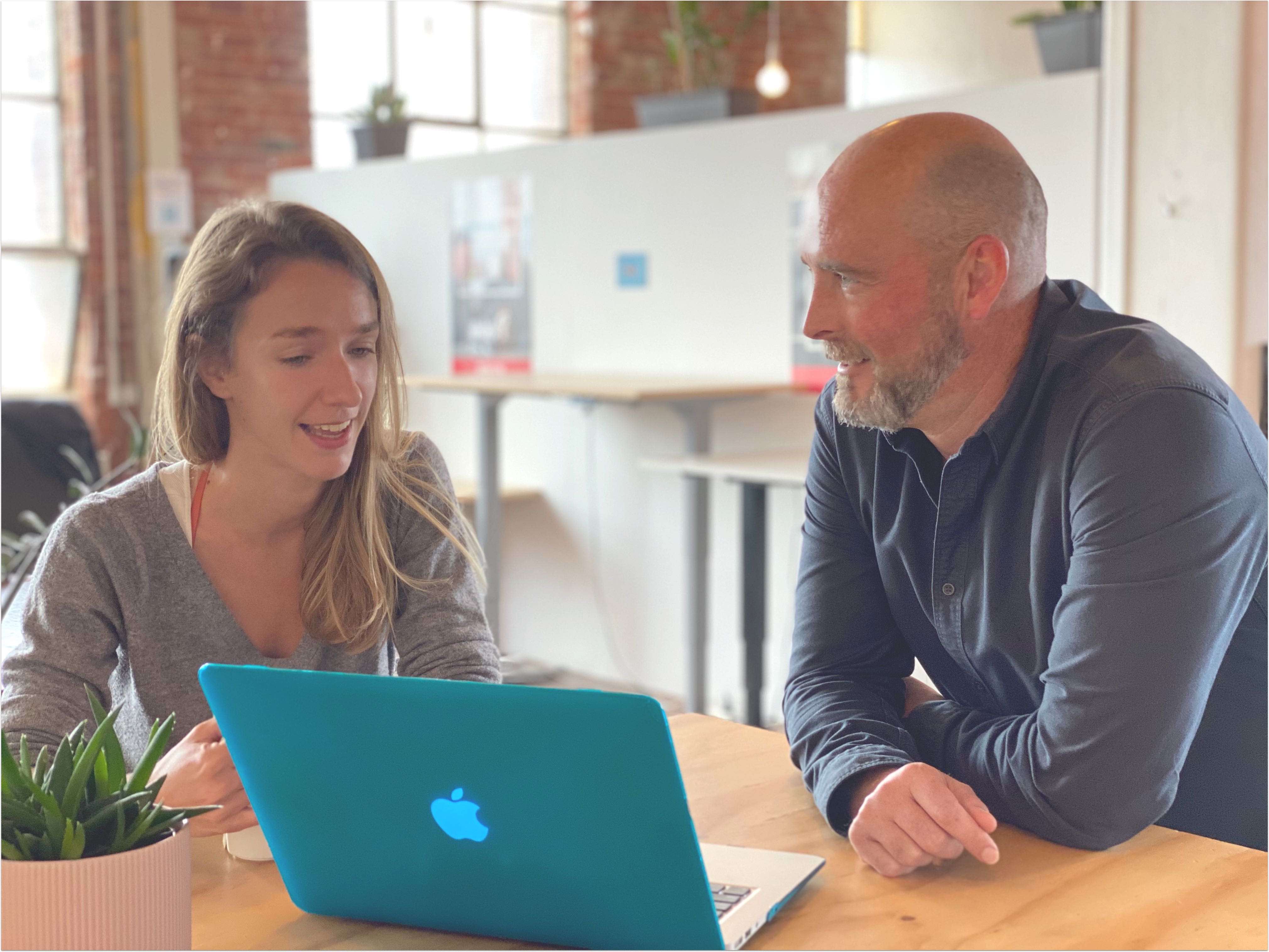 A few questions to Jamie, our career coach
Can you introduce yourself to our community?
"Hi everyone, I'm Jamie. I'm an Innovative Careers Coach with over 15 years of experience. Being a career coach includes mentoring, coaching, training, conducting some recruitment and business operations, working on marketing and strategy as well... I love everything about helping people in their careers, especially the ability to challenge the way they think about themselves. My goal is for them to understand their true value, not only in the market but to themselves."
Why did you decide to work with Le Wagon?
"I decided to work with Le Wagon because of the honesty and integrity it stands for. The team genuinely care and try to understand each person's individual journey and want to help them achieve their goals. My job is to give students personalized coaching sessions, to understand where they are today and to give them the keys to make better decisions for their career and personal development."
What is the main goal for you as a career coach?
"The world is changing at an ever-increasing pace. There is now even more complexity and disruption in the workplace. My personal goal is to help people remain at the forefront when driving their own career and self-development, to find a sense of purpose that aligns with their career and life goals... And to love who they are!"
For you, what do Le Wagon's alumni have on the job market that others don't?
"Le Wagon helps their students to address the requirements of future businesses. Through a series of experiential learning and instructors with global experience, the students gain a greater understanding of what the real world will look like. The students are not only focused on learning technical knowledge, but are also challenged on developing and growing the skills of tomorrow: problem-solving, critical thinking, adaptive learning, collaboration, and effective communication. I think it makes all the difference."


Allen, 26, batch #315: 'Jamie pushed me towards the right career path'
"Jamie is great at challenging you to think about who you are and what drives you. From those threads, he helps push you towards the right career path. He is unafraid of asking the hard questions about your working history and is extraordinarily generous with his time. I would happily recommend Jamie to anyone else feeling they need career advice and it's a great chance to have him at Le Wagon!"


So, ready to take the jump and change your life?