Before Le Wagon I was living in NYC. I had just finished my bachelor in Strategic Design and Management from Parsons School of Design.

I was working for a boutique showroom that represented 4 contemporary fashion brands. We were a small team but had a massive reach. I was coordinating sales appointments, creating PR strategies and reaching out to influencers for social media press. I was really enjoying my life in NYC before I had to move to London due to Visa issues, which is when I found Le Wagon.

I've always had an interest in tech and knew the importance of a web presence, so I wanted to up-skill. Before working for the fashion showroom, I worked at a digital marketing agency. This is where my passion for web design and all things digital came to place. We were a small team when I started with very small brands, but by the time I reached my 1 year mark, the agency had grown and clients got bigger. I was working on the digital side, managing e-commerce websites, designing UI/UX for new client websites, and linking with developers to make my designs become reality. I dabbled with some code, but this was on a very superficial level.


I felt I needed to learn so added some web design classes to my degree, however they were more designed based.
I knew that if I wanted to learn to code I had to do a bootcamp. I just never found the time. While I was at university, I went from internship to freelance to full time job, that the opportunity never arose. Once I arrived in London, I knew that I was going to be waiting for more Visa papers and had time to kill. This is when I decided to apply and partake the 9 week challenge.
The bootcamp is a stressful 9 weeks. You are learning a language from scratch which is not like anything you have ever practiced before. You have to learn new vocabulary, ways to make functions, understand the terminal, and finish challenges in a time frame that seems almost impossible. In addition, you start out with the very basic terms which at the time is impossible to understand how this will help you to build a website. The hardest part was definitely being patient and waiting for that moment where it all just clicks.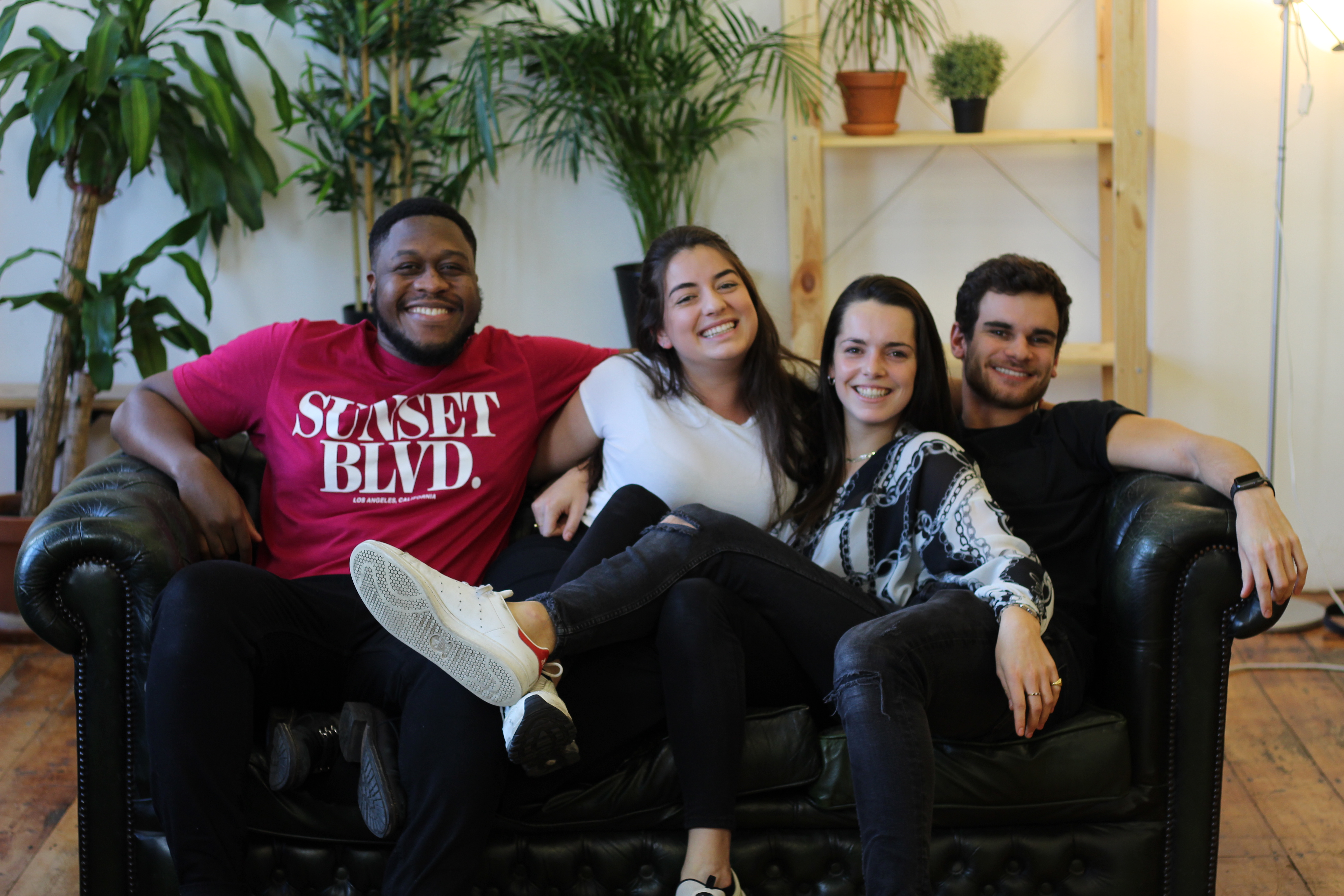 Le Wagon completely exceeded my expectations! Pre bootcamp I moved to London because of uncontrollable circumstances. You can say that I really didn't want to be here. Every day before the bootcamp started I wanted to return to New York and couldn't see myself enjoying London. However, everything changed once I met the people at Le Wagon. I came out of Le Wagon with a new best friend, relationships I will treasure, and a skill I never thought I could learn.
I also learned a lot about myself. It made me see clearly what I enjoy and what part of the industry I want to get into. The whole Le Wagon is one big family, who are always available to help. I am so happy I was able to take part of this experience.

My advice to anyone doing it? DON'T LET IT INTIMIDATE YOU! If I could sit down with new students on the first day I would tell them, BE PATIENT. I would tell them to trust the process and let them know its ok not to understand everything by day 1. I would tell them to get as many tickets as they can, ask questions, work hard, but play hard to. The best thing about Le Wagon is that the teachers & TAs are prove that the bootcamp works.

When I look to the future, I know love coding and definitely want to continue with tech, however I see myself being a UI/UX designer than an actual developer. I love design and it definitely came out during the Design Sprint before the projects. I am also a peoples person and enjoy when jobs are client facing. I think by combining my knowledge of code, understanding the struggles of a developer, and ability to grasp peoples desires can help me get closer to my goal.

Because I live my life searching for a visa, it is very unpredictable to know where I will be in the future. I am currently packing my bags to move to Montreal to continue learning about programming and design.


Hopefully, this is a step forward to finding my path and making the best out of all the skills I gained at Le Wagon.