Over the next 9 weeks, 27 class days, and ~150 hours, these students will learn to build their own WeChat Mini Programs. Their learning will be comprised of in-person lectures, hands on challenges, and team projects which culminate to a final project when they and their classmates will publish a completely unique Mini Program to Tencent and launch it in front of a crowd of friends, family, and community members.


Who Are These Students?
Anthony has been working in the FMCG industry for over 10 years. Having worked in collaboration with digital agencies, he realized the importance of knowing the basics of tech. He believes it can help him better understand the scope of technical projects and save costs for his company when working with vendors.


Dwight is a copywriter at DJI. He works with technical teams to improve DJI's user experience, product design and project workflow on a day-to-day basis. He believes that learning to code will help him to better work with developers in his team and bring him new insights at work.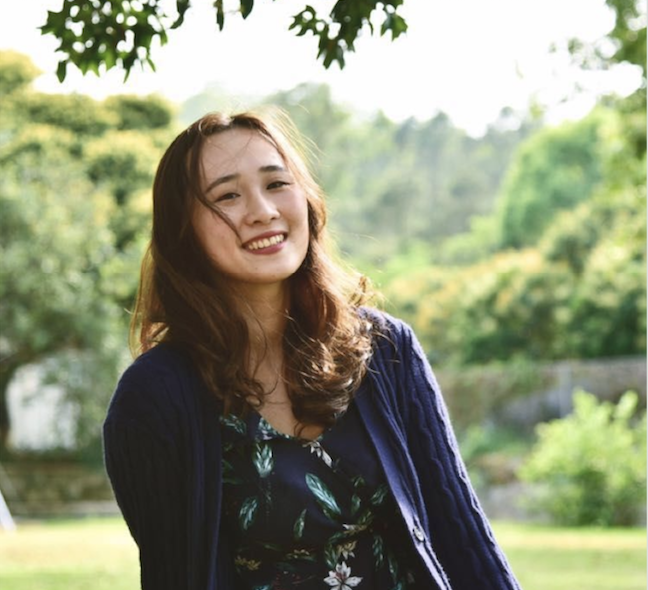 Gabor wants to build her career in digital marketing. An IE Business School candidate, she joined the program because she thinks that marketing goes hand in hand with tech. In order to succeed in this field, she needs to learn to code and specifically to code in the China market. Gabor believes the 9-week program allows her to dive deep into both.
Claire has had a few years of working experience and is now looking to transition into tech. Coming from a non-technical background, she sees the future is powered by technology and wants to discover her potential in this field. She considers programming as a remote work skill and she wants to explore a new lifestyle rather than a 9-to-5 job.


Dean is currently a sales associate at a hardware company. By learning how to code on a part-time basis, he believes he can continue working while improving himself on the side. Dean believes that coding is a good skill to have on his resume when looking for any role in the tech industry.


What they'll learn
Over the next nine weeks, these students will know how to build a robust and user-friendly WeChat Mini Program that answers their users' needs, and they will follow the right workflow to collaborate with other developers, designers and product managers.


Phase 1 — Digital Product Design and Development
HTML, CSS & Web Development
User Design (UX) — user journey, user persona, and prototyping
User Interface (UI) — Figma, colors, fonts, images, and mockups
Phase 2 — WeChat Mini Program Development
Fundamentals of Javascript
WeChat Mini Program Development Tools
Data rendering, function calling, multi-page applications
API integration
Phase 3 — Backend Development & Database
Backend as a Service (BaaS) with Minapp Cloud
Data table schema design
Backend functionality like data manipulation, file storage, and payment
Phase 4 — Final Project
Team collaboration with Git, Github, and Scrum
Tencent publication
Product pitch and demonstration
If you're interested in checking out these students in action, feel free to come by our campus space on Tuesday & Thursday nights, or Saturday throughout the day.


We're looking forward to seeing what these students can do!