I. It's for everyone.
The part-time format is an incredible opportunity to
upskill in your current job or to start paving your own path to tech
. In Melbourne, our students have very different backgrounds, from marketer to diamond setter. Every student has their own professional and personal experiences, which makes the cohorts extremely diverse in terms of talents 🏆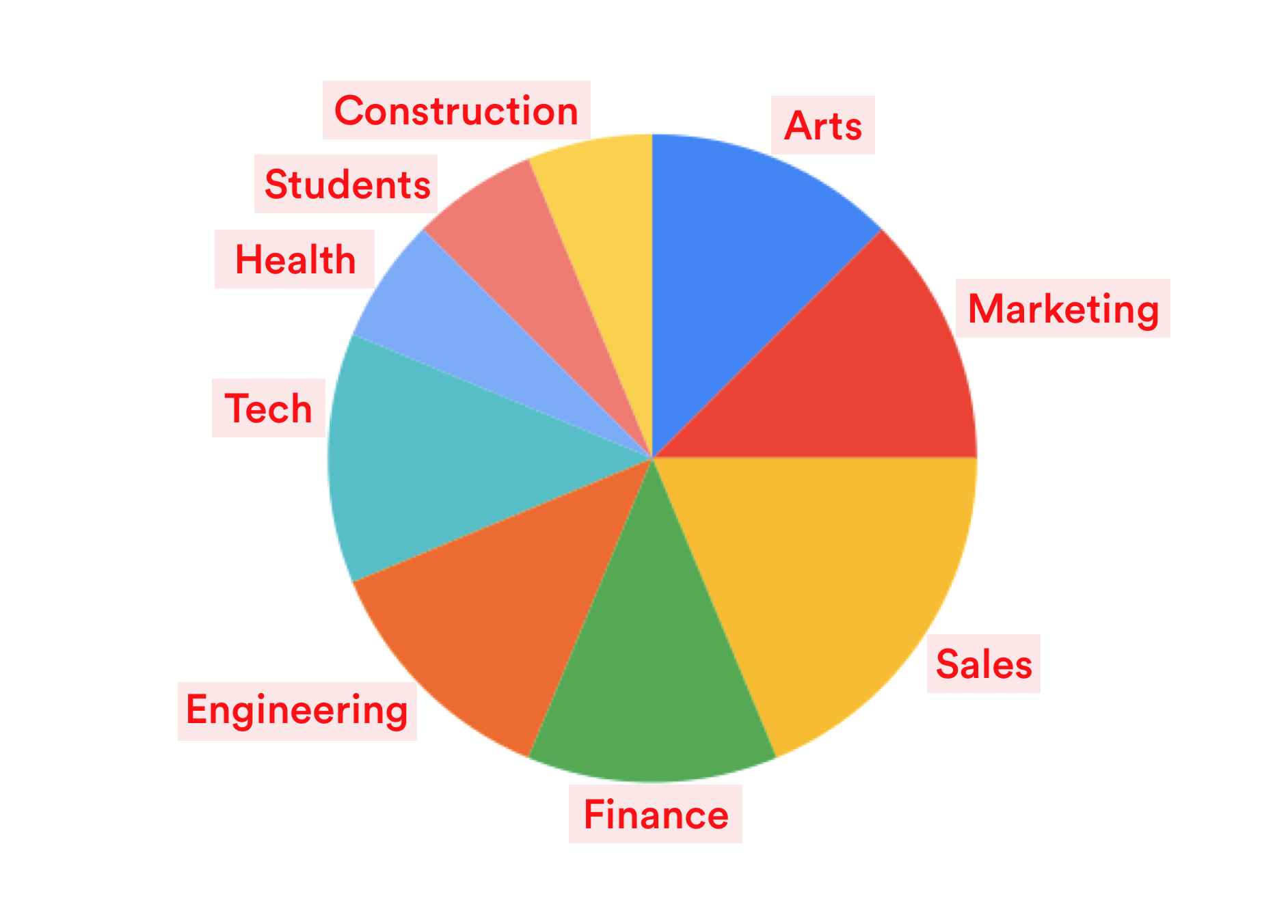 Most of them had zero experience in coding before joining Le Wagon Melbourne, and yet all of them are working together, solving coding challenges, and creating incredible products for 24 weeks.
Teamwork makes the dream work
💪
In Melbourne, a lot of our students have been working for a few years in the same industry, which makes the average age a bit higher than our full-time Bootcamp. Currently, this average age is
30.3 years old
! But don't you worry my friend, the magic of Le Wagon works wonder no matter your age ✨
"I'm excited to be a part of the Bootcamp and to see all the other students who come from very different backgrounds work together as a team to achieve success."- Lohit, batch #418.
II. It's a great format to learn to code.
During 24 weeks, you will learn to code on Tuesday and Thursday evenings, and on Saturday 📅 This will give you plenty of time to understand the core concepts, which is something our students really like!


"While it was challenging to balance work and study at the same time, doing the Part-Time bootcamp helped me build the knowledge over a longer time, which I prefer over learning in a condensed period." - Markus, batch #374.

It is not possible for everyone to stop working for 9 weeks to attend a full-time Bootcamp. The part-time was created exactly for that reason! It is perfect if you want to upskill for your current role or to change your career with a smooth transition 👩‍💻👨‍💻


"I joined Le Wagon because it seemed like the perfect way for me to do this with hours that suited my work schedule, and it had fantastic reviews from former students."- Marley, batch #418.
III. The same ingredients as the full-time Bootcamp.
We kept everything that made Le Wagon a well-known Bootcamp with countless alumni's success stories: its content, its getting-you-market-ready pedagogy, its dedicated (and fun) team and staff, its community-oriented approach, its international network... And you get to enjoy it even longer 🎉


"I'm loving the Bootcamp so far. I love working as team on projects. And the teachers are very knowledgeable and easy going." - Nicholas, batch #418.

Our goal is to get you market-ready. That's why during the Bootcamp, you will have personal coaching sessions and workshops with Jamie Speight, a professional coach and career mentor. He will help you build your project, or use your new skills to boost your career 💪


"The content is great and the challenges you solve every day in the class makes it fun to learn, and clear all your basic concepts. Apart from learning how to code, you also learn so many other practical skills which are very important in today's demanding work environment." - Anurag, batch #418.
IV. Now is the best time to know how to code.
With the COVID-19 crisis, tech is more than ever THE industry you want to work in, and especially web development. In Australia,
web developers' jobs increased by +217% from February to May 2020
(
source
). In addition to this explosion of the market, more and more companies are now recruiting remotely, giving you even more opportunities. What if the world was your playground? 🌏
For people who are currently in Melbourne or Victoria, the current lockdown is not making our lives easier, that is a fact. Luckily, we adapted to the situation months ago: our batches have been running remotely or part remotely since March! Same great content, same great teachers, same loving and caring staff... In the comfort of your own home 🏠

We plan on running hybrid batches until the end of the year. You don't live in Melbourne and still want to follow the course? Well, you're in luck: you can do it fully remotely. You're based in Melbourne and want to come on campus when times are better? You are very welcome to do so 🤝



V. Hear it from our students.
Meet two students of the very first part-time batch in Melbourne. Do their stories resonate with you?

👉 Henry, from finance to development.
Can you introduce yourself? I'm Henry, I'm 30 years young, and I was born and raised in Melbourne. I spent most of my 20s exploring entrepreneurship through various different business ventures. For the last 2 years, I have been working as a Personal Banker at ANZ.


Why did you join Le Wagon Melbourne part-time Bootcamp? My coding journey started in July 2018 after finishing up at an Accounting Firm: I was just not happy with this career. Part of it was going down a "safe" road, another part was not feeling fulfilled. I came across some stories on Youtube of people turning their lives around through code. I was very dissatisfied with learning to code by myself, so I decided to reach out Le Wagon. What made me want to join over other coding Bootcamps was the global community. I knew that the number 1 thing I wanted to get out of this Bootcamp was problem-solving.


How would you describe your experience? I think that saying that it has been an amazing experience is an understatement. It's been a foundational experience for me. It really helped me develop that robust mental framework for problem-solving and being able to learn quickly. But more importantly, the community we have journeyed for the past 6 months has been life-changing. I can see myself working on a potential startup, continuing our learning, and freelancing together with the friends I have made here.


What are you up to these days? I just started a full-time role as a junior software developer - I got it just a couple weeks after graduating! I will also be finishing off my degree in management information systems, as it's been something I want to get to a certain level of validation.


What would you say to someone thinking about joining the course?
I would say this: learning to code is the first half of the journey, investing time to build relationships within the tech space and bringing people on your journey is the next thing. These people will be then your biggest supporters. It was an even better experience thanks to the batch supporting each other and maintaining a healthy level of optimism. It's a journey, so enjoy it, and form relationships with people that care about your growth.

👉 Markus, from marketer to super-marketer.
Can you introduce yourself? Hi, my name is Markus. I'm 26 years old. Before and during Le Wagon, I was completing a Growth Hacking traineeship to pursue a career in marketing.


Why did you join Le Wagon Melbourne part-time Bootcamp? As I was working in Growth Hacking, I soon realised how learning to code could complement my skills as a marketer. I'm also a big believer in learning a variety of different skills across many disciplines, including those I may find challenging.


How would you describe your experience? I am very grateful to Le Wagon for both challenging and nurturing me to improve my technical abilities. The support given throughout the Bootcamp exceeded my expectations. While it was challenging to balance work and study at the same time, I believe I benefited more by doing the part-time Bootcamp. Completing the part-time Bootcamp helped me build the knowledge over a longer time (6 months), which I prefer over learning in a condensed period. The staff was very great at motivating and supporting me when we went remote, even if it was difficult for me because I preferred being in class.


What are you up to these days? After graduating, I will be going on with my studies in Masters. My goal is to continue learning and follow my passions, including coding. I hope to find a role in which I can draw from my experience at Le Wagon and apply these new skills.


What would you say to someone thinking about joining the course? Know that you will be supported and taught in a well-structured program with an amazing community.


Convinced? Apply now!
September 26th, 2020 - March 26th, 2021
🕙 24 weeks (Tues-Thu 6.30-9.30pm, Sat 10am-5pm)
🖥 Remote & on-campus options (according to the situation in Melbourne)
🏆 Career coaching
🌏 International network of partners, teachers and alumni