Scan.com features a special booking system and API that connects physicians, doctors, consultants and other medical professionals to patients and refers them to a suitable imaging service. By fitting into medical professionals existing workflows, Scan.com can reduce the full process from referral to results down to 1 week, which not only removes repetitive admin but more importantly, can prevent health issues becoming more problematic.
With such a need for better imaging processing in the medical field, Scan.com has successfully raised £2.2m over the past year, led by Triple Point Ventures, with participation from StartUp Health, Plug and Play Ventures and YZR Capital.
"We're incredibly excited to use this latest round of funding to empower even more people to take their healthcare into their own hands, by making diagnostic imaging accessible to everyone, everywhere.
"For too long, the diagnostic imaging world has been difficult and expensive to access, and we're here to fix that. As well as allowing patients to book scans in an easy and affordable manner,
Scan.com
is now working closely with imaging centres in the USA, UK and Germany to help them transition to the post-COVID-19 digital world."
Charlie Bullock, co-founder and CEO of Scan.com.
The funds raised will help grow Scan.com's diagnostics-as-a-service business in UK and Germany as well as scale B2B platforms and develop new products for medicolegal and health insurance markets.
Additionally, the investment has allowed Scan.com to make new hires including Dr Lizzie Tuckey, former Head of Clinical Strategy at Bupa to make Scan.com the leading provider for private medical insurers.
Scan.com was founded by clinicians Jasper Nissim and Khalid Latief, alongside serial entrepreneur Charlie Bullock (CEO) and ex-Managing Director of online cleaning platform Helpling Oliver Knight (COO). After bootstrapping Scan.com as a side project, Charlie and Oliver went full-time in 2021, and launched Scan.com as a global brand in 2022.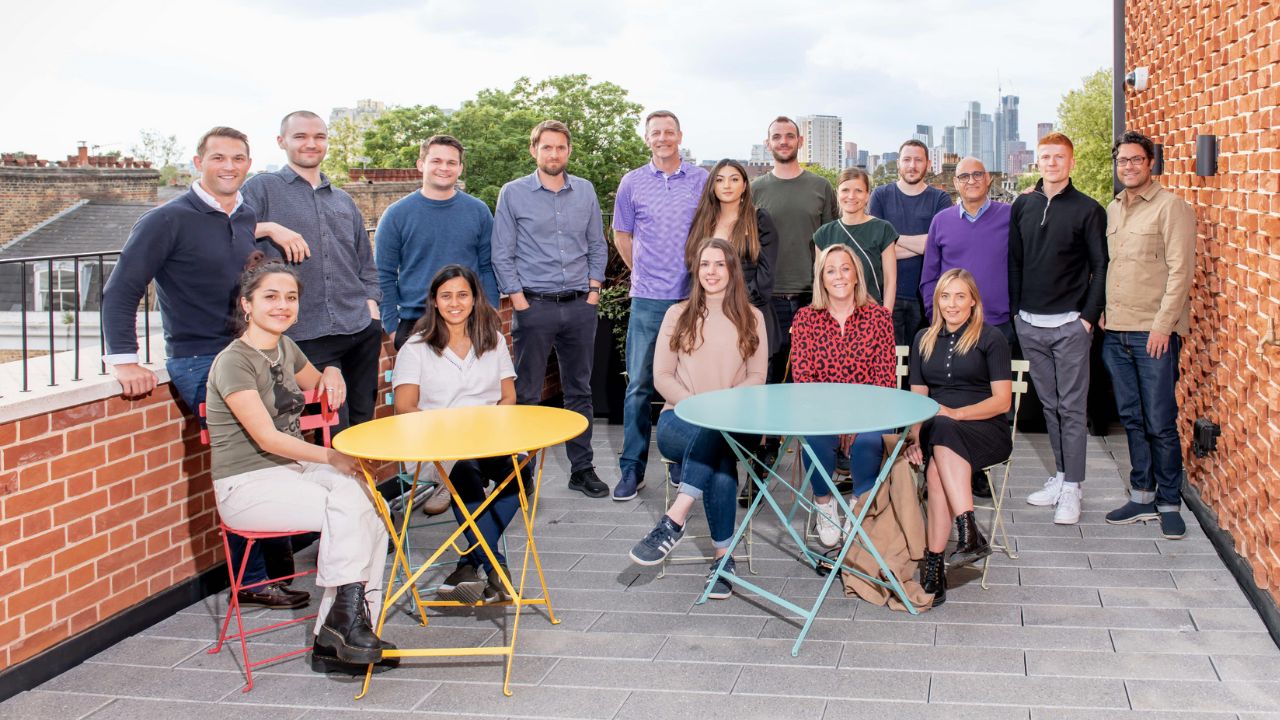 Being inspired by Charlie Bullock's story, we asked him a few questions to understand his journey from a Web Development student, to becoming a CEO and raising over £2m in funding.

What were you working on before Le Wagon?



"I had just graduated from the LSE, and had previously interned at Deliveroo back when it was a very small company."



How would you summarise your experience at Le Wagon?



"Le Wagon was awesome. The intensity, depth and practicality of the learning gave me the confidence to start my own tech company."



Why did you join Le Wagon?



"I joined Le Wagon as I always knew that I wanted to have my own company, and I was passionate about the start-up world. However, I knew that having a technical understanding was important. I wanted to build my own MVP and then manage a larger technical team."



What was your favourite part of your Le Wagon Bootcamp?



"I loved meeting like minded people on the course who were all equally driven to succeed in the technology sector. The social aspect of the course was great. I also loved the challenge and rigour of the course, I left every day feeling like I had achieved a huge amount. Having just graduated from university, I felt I learned more practical skills during the 9 week course than I did in most of my 3 year university course."



Can you briefly describe how the Bootcamp helped you to get you to where you are now in your current role?



"Although I know longer code, I feel that I'm able to emphasise with our technical team and have a good understanding of how long things take to build!"



Do you have any advice for those wanting to learn to code?



"Learn the basics using free resources and then if you really love it go on a course such as Le Wagon to accelerate your learning to the next level."


By reinventing the complex infrastructure underpinning the medical imaging industry, Scan.com is pioneering efficiency and empowerment for patients and clinicians alike. We're excited for what the future holds for Charlie, his team and Scan.com and wishing them all the best of luck for future developments.