With more than one billion monthly users, WeChat is an essential tool when marketing your business in the country, and one of its most useful features for brands is the Mini Program. A survey from Tencent in 2019 reported that 72% of users used WeChat mini-programs and 34% of them were frequent users.
Today we put together some of the reasons why you might need a mini program if you want to do business in China. You will also see the showcase of some mini programs our alumni made during the coding bootcamp.


1. It is an affordable marketing tool
WeChat Mini Programs work across every operating system that WeChat supports and it can be built in just a few days, as they're essentially lightweight JavaScript web pages. Compared to building an app, WeChat Mini Programs are a low-cost, low-risk way to enter into the market and build a platform for your brand.
Mr. Delivery
Mr Delivery is one example of our students solving a real problem in life through quickly building a mini program.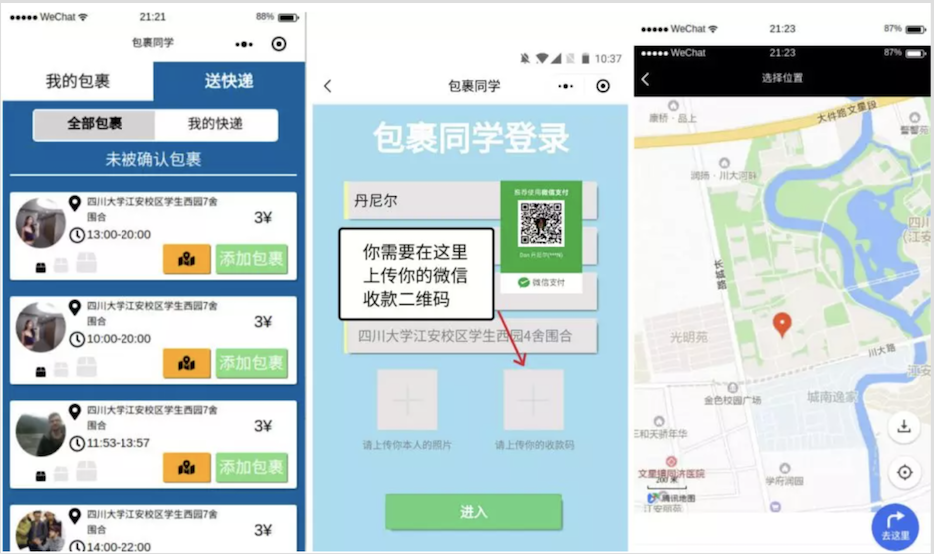 2. It offers a great user experience
Whether you want to show off the benefits of your products or plan to integrate your e-commerce store so consumers can buy without leaving WeChat, it's possible inside of a WeChat Mini Program. Users are able to pin their favourite Programs to their Chats page and can find Programs by searching in the WeChat Search Engine, which is great for increasing loyalty.
Yaochima
Yaochima is a WeChat Mini Program that helps you discover, explore, and find local Chengdu eats with a few shakes of your phone.
The process of building 'yaochima' was really exciting:
3. It's lightweight and shareable
The average Mini Program is less than a megabyte (compared to the average iOS app file size, which is 34.3MB) meaning they don't require much data to operate.
175
A WeChat mini program which helps the elderly to join local park communities and enjoy diverse activities.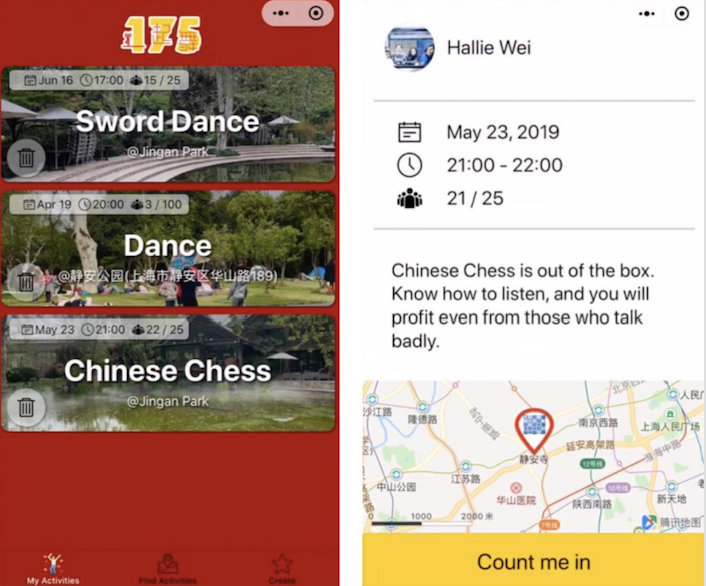 4. It links to e-commerce
Mini Programs must offer enhanced functionality and something truly unique in order to attract attention and generate sales on the platform. A simple e-commerce store won't cut it. Working with a marketing agency that has local market knowledge makes sense, as they'll be able to devise a strategy based on your target market and product range.


FLUFFY
Keeping pets can be easy and fun!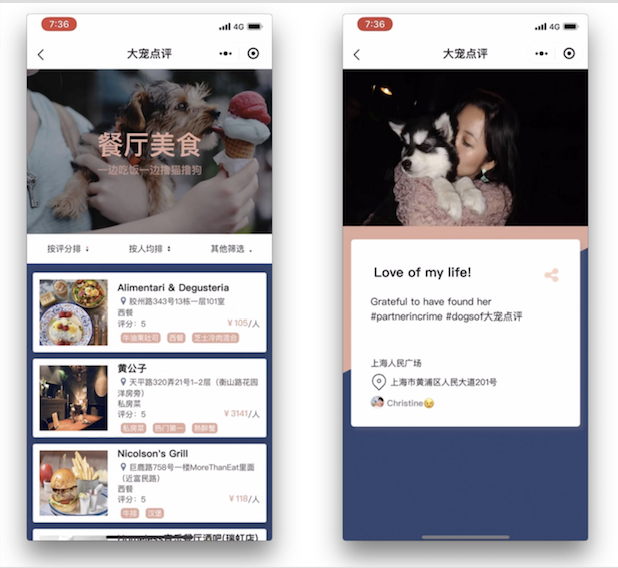 5. It helps increase brand awareness
Once you've got users interacting with your app, you can optimise your user experience and track user behaviour to increase sales and engagements. Mini Programs can be monitored through an analytics dashboard offered by WeChat, where you'll be able to see your rank, your most popular pages, your sources of traffic, and the performance of your QR codes.
Nutriv
A WeChat mini program that helps you to keep track of the nutrition of what you eat and live a healthy life.
Want to build a mini program to
test your business ideas
but don't know where to start? Come to us!
We will teach you all the skills you need
to build your own mini program.