I've been working in tech for my whole career, albeit in non-tech roles. I was at Google for 5 years, starting in ads, then moving internally to YouTube Partnerships where I helped vloggers and music labels earn money from their videos. I then moved into the start-up world. First at DICE, a music ticketing app, then onto Cleo, personal finance AI assistant. My roles at both of these companies were in Growth: focusing on acquiring, registering, and retaining app users.


The longer I've worked in tech, the longer I felt like I was missing some key skills that could elevate me to the next level of my career.
Growth sits somewhere between marketing and product, and
I'd always enjoyed working with developers to create features and product improvements
which help grow the user base of a B2C app. I wanted to have a better understanding what was going on under the bonnet, so to speak, so that I could understand the product development process better. But in addition to that I've always wanted to build a company myself, and
a grounding in technical skills is always going to be useful
in that regard.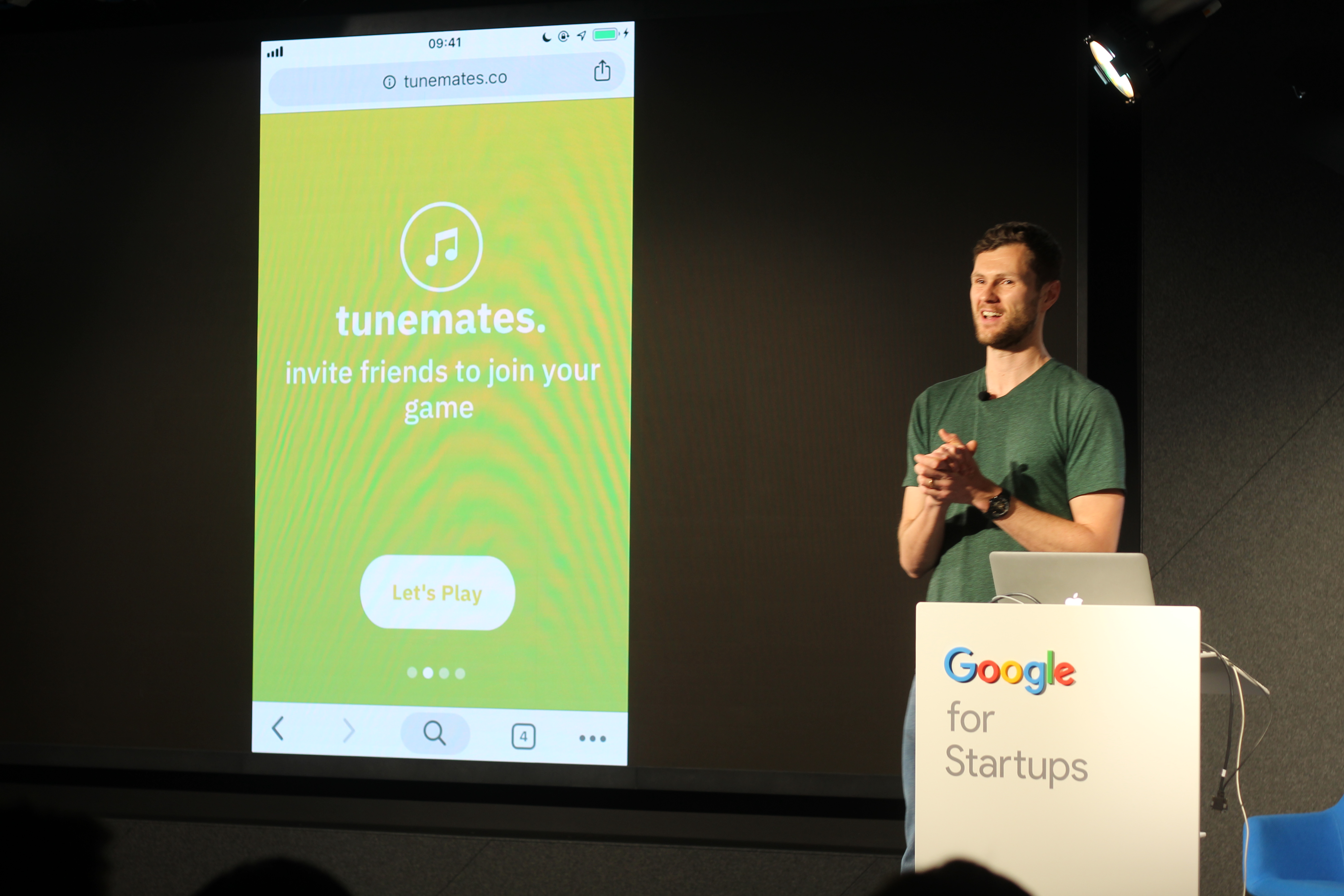 If you're wondering what the experience is like,
imagine going back to University, but actually looking forward to your 9am lectures.
Being completely exhausted at the end of each day because you've learned so much, and enjoying a beer on Friday in amazement of what you know now compared to Monday morning.
It was an incredibly liberating and eye-opening experience. I lost count of the number of penny-drop moments where I thought "ah, so that's how it works".
The best part of the bootcamp for me was seeing an end product that was merely an idea only a few weeks before. At the time of pitching the idea I had for our game
tunemates
(our final project), I literally had no idea how it would be built, despite being a few weeks into the course already.
To see it working in real life by the final week was very satisfying
.
The worst part for me was not reviewing some of the more complex lectures in more detail which I thought gave me a disadvantage later on. The pace of the course is so quick that it can be very tempting to skim through a topic and assume you will have time to come back to it later… but that's a bad approach! By then you'll probably have moved on to an entirely new language.
You have to be disciplined
to get through all of the material each day as tempting as it is to go through it later.
Our product team was fantastic. We all came from
completely different backgrounds
, but we had no issues whatsoever working together as a team, splitting up the work, and getting tasks done. Our projects definitely had a music focus, since the first app we built was a
vinyl records marketplace
, and the second was a
social music party game
. The functionality of each was completely different, and making a game came with its own challenges but we were very happy with the outcome in the end.
I came in with an open mind about which direction my career could take next, even if I were to go back into a Growth related role at a startup, then I'll be in a strong position.


The technical knowledge I've gained is invaluable since I understand better how developers work, and what's required to get things done from a product management perspective.
I also saw the bootcamp of a way to give me the skills to build something myself from scratch. Since finishing the bootcamp I've been rebuilding a content website I made some time ago as a hobby, and it's been great to put some coding skills into practice straight away.
I think deciding to learn to code completely depends on where you see your career developing. There's going into software development because you want to do it as your career full-stop, which of course is a no-brainer. Then you have people like me who see coding as a tool for building a business, or helping advance in a different career path. And then there's becoming more and more of that. If you work in finance and want to improve how you can analyse data, then coding can help with that. Perhaps you work in ads and want to build a tool to help you automate some tasks… coding can help with that.


I don't think *everyone* should learn to code, but it's becoming more clear that coding can help with more and more roles that it wouldn't have applied to before.
What next? Well, I'm going to take the react course that's made available to us at the end of the program. I've also been looking at some of the newer front end languages, e.g Vue, which seem to be more popular with developers at the moment. All I'd say, if you're thinking about the bootcamp, is make the most of the opportunity, ask all and every question you have, and enjoy it!