My name is Louisa, I'm 18 and I graduated from High School last year here in Munich. Since I was not sure what I wanted to do exactly after school, I decided to do a gap year. I set myself four pretty basic goals for this time:
Figure out what I want to study, acquire some skills in a completely new domain, do an apprenticeship and learn to fluently speak a new language.
So, I learned French, travelled a bit, did an internship, figured out what I wanted to study and then it was like "alright, what now? I still have two more points to mark off… "
At that point I started to make up my mind about topics I am interested in and that I would enjoy but that would also challenge me. I also thought about domains in which I lack knowledge and skills, and what could also be useful in the future. One day, my father sent me an article about coding and web development and Le Wagon came to my mind - which at the time almost exactly one year ago had already been recommended to me.
The reasons why I decided to do the boot camp was that the topic web development was completely new and different from everything I had done until then – I never thought that I could be interested in something like coding because I actually never tried it and when I was doing one try-out course on Code-Academy, I realized that this could be something that I could enjoy. Graphical design was also something that I find quite fascinating and I really liked the idea of being able to implement my ideas also in the backend and generally being able to code (especially because I am a woman).
My batch in Munich was relatively small and we were a nice combination of different personalities, different professions, different backgrounds.
Everyone had their own stories to tell and their own reasons for participating.
We sat together in the evening, laughed and exchanged ideas, cooked together and just had a good time. I think those get-togethers are definitively one of my highlights. The group continued to motivate me and thus helped me through many challenges. Having a different buddy every day, working on the exercise with somebody on certain problems, finding your mistakes but also explaining a topic is really great concept. Also, everybody is kind of in the same situation and understands your feelings and struggles. Even if you struggled with a certain concept, you knew that there would come a new topic at least after a week, which you could be really good at. I, for example, had a really good week in which I understood the topic really well, which gave me new energy and motivation.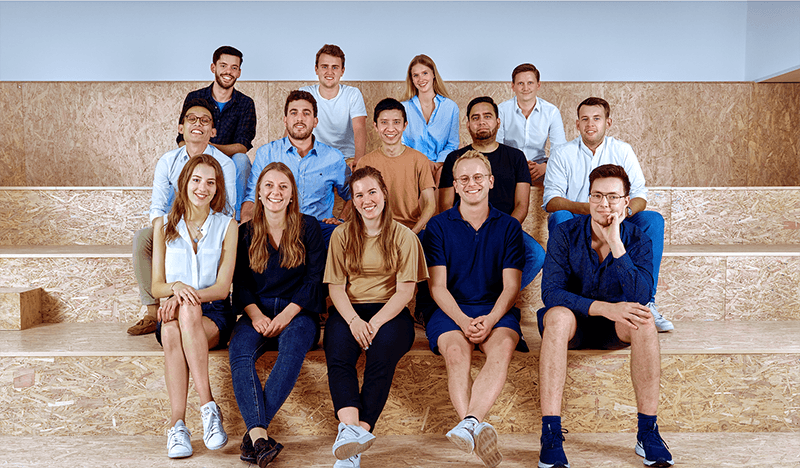 There are lots of small moments that can motivate you, for example, when you realize that your idea and more important the code works, or the last day of the Air-BnB week and the moment, where you realize "wow, we just built a web app in 5 days, which actually works." Those help you a lot when you are frustrated – which happens more than just once during the nine weeks. I think for me the biggest challenge was when I had a great idea and a plan of how it could work and a teacher is just like "No you can´t really do something like this" and you realize that it is a lot harder than you thought or maybe not even possible at all. The first few weeks I found quite challenging because you go home after coding the whole day and you can´t really see any result (sure you completed the challenges but you don´t have something in the web).
My advice would be to take enough time to complete the prep work without any stress, so that you have already seen some of the concepts, to do the flashcards during the nine weeks since they give you a nice recap and sometimes also some extra information and most importantly to be patient with yourself, it takes time but, in the end, it is possible to build a web app after nine weeks.
During the last week of the boot camp, I could hardly believe that the nine weeks are already over. Time goes by so fast and is so intense, but you learn so much, also beyond coding. I have started to approach certain problems in a new more structured way, generally, I would say my way of thinking has become more organized. You also learn to deal with frustration in a different way, not to give up and to prepare yourself for the fact that you might have to rethink. All these lessons will be useful to me for my next stop which is University. However, I definitely plan to continue to explore this topic, to keep myself up to date and to do more coding. One lesson that I learnt painfully is that many concepts are quickly forgotten or hidden in your head behind other ones. I could picture myself working in this domain at some point. In order to be able to do this, I will continue to code while being in University.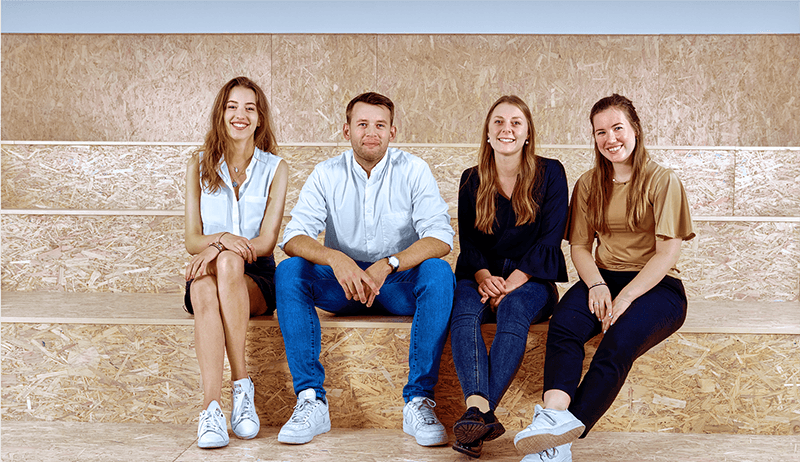 Le Wagon was a very valuable experience for me, from which I have many advantages for my future and which also opened up a whole new range of professions - in which I would never have seen myself before - and thus new opportunities.