Whether your time in Barcelona is already planned or you are yet to decide on joining the Le Wagon coding bootcamp here, we have prepared the top 10 experiences you shouldn't miss out on once you get to our city!


1. Join the Catalan Onion Craze, try a Calçotada 🧅
From January until April you must try the Catalan gastronomic phenomenon calçots: sweet, char-grilled spring onions on the barbeque. The tradition is to go for a hike in the Colserolla (the mountain range around Barcelona), and then sit down to a three-course menu of calçots, mountains of grilled meat and sausages, and plenty of red wine to help wash it all down. How to live like a Catalan 101.


2. Dance and workout al fresco with the most exceptional vistas 💃🏻
If you take a stroll around Parc de la Ciutadella or the Barceloneta beach you will find people doing fun activities outside in groups. Simply ask if you can join and you will be able to try salsa, bachata, forro, or samba classes, as well as a lot of fitness bootcamps. Because what's a coding bootcamp for the brain without a fitness bootcamp for the muscles? Become the best version of yourself and have lots of fun while you're at it!


3. Picnic in Park Güell and soak up the phenomenal city views 🏞
One of Antoni Gaudí's masterpieces,
Park Güell
is one of the most beautiful landmarks in Barcelona with breathtaking views. Remember to bring some cheese and
fuet
(a typical Catalan dried sausage) and have yourself a picnic overseeing the city - in the company of live street music and modernist pieces of art. You can't even say you have been to Barcelona until you have done this!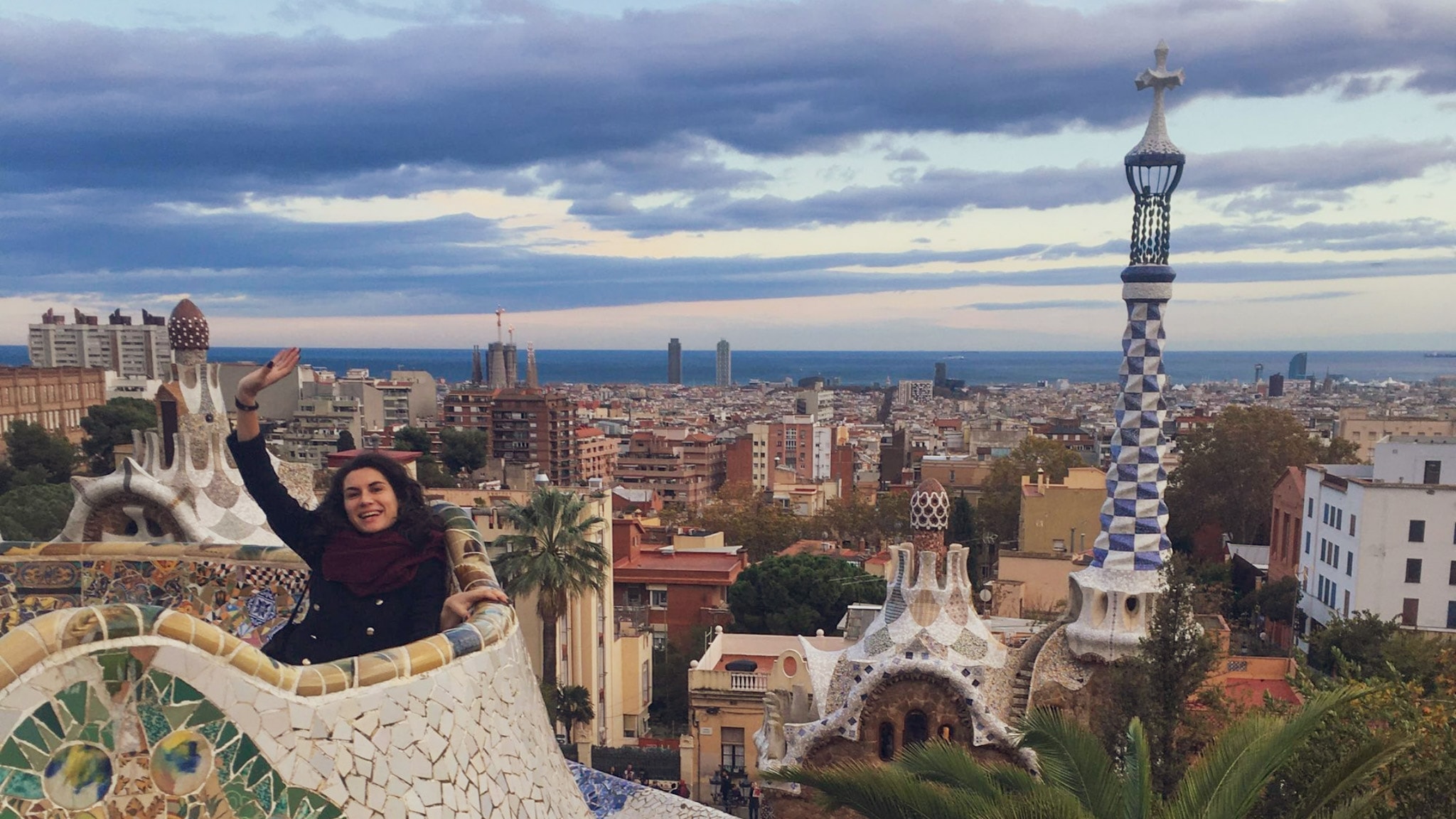 4. Count how many pintxos can you eat in Carrer de Blai 🍡
Pintxos are tiny tapas, whether they're hot or cold, savory or sweet, these small treats will make your taste buds happy and fill your belly. In Barcelona, the Carrer de Blai is filled with bars where you can just stop and sit, and eat your fill of pintxos. Keep track of your toothpicks to tally your bill at the end of your meal and don't forget to order the cidra, poured at arm's length by a bartender.


5. Go on a Vermouth crawl in Barceloneta 🥃
At approximately 1 pm on the weekends, it's Vermut o'Clock. The locals go on a
vermut y tapas
crawl, eating a bit in each bar and drinking plenty of vermouths: an aromatic, garnet-red aperitif, customarily garnished with an orange slice and an olive. In Barcelona, you'll find bottled
vermut
(people order the whole bottle for their group), and at the most traditional places, you can even fill your own bottle from the bodega's enormous barrels. Spanish people believe that a glass before a big meal can help prepare your appetite and aid in digestion. And who doesn't want to feel good?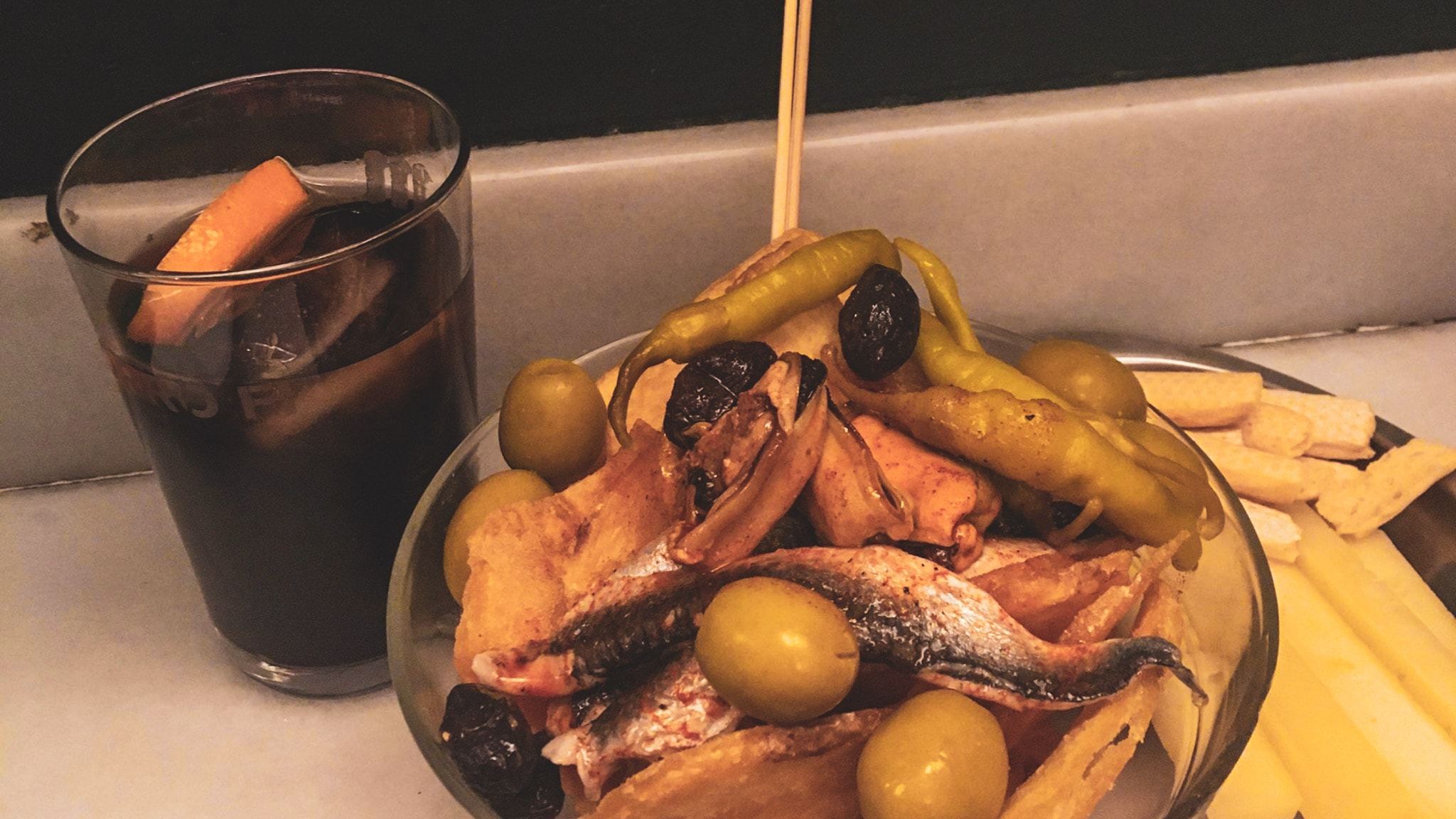 6. Wonder around the flea markets and become an instant hipster 👩🏼‍🎤
Whether you're looking for cute vintage fashion or retro bric-à-brac, Barcelona has got you covered! There are so many sprawling flea markets like
Mercat del Encants
and
el Flea
, firmly believing in that saying that "one man's garbage is another man's gold". Become a hipster and rock up to coding class wearing the finest party shirt!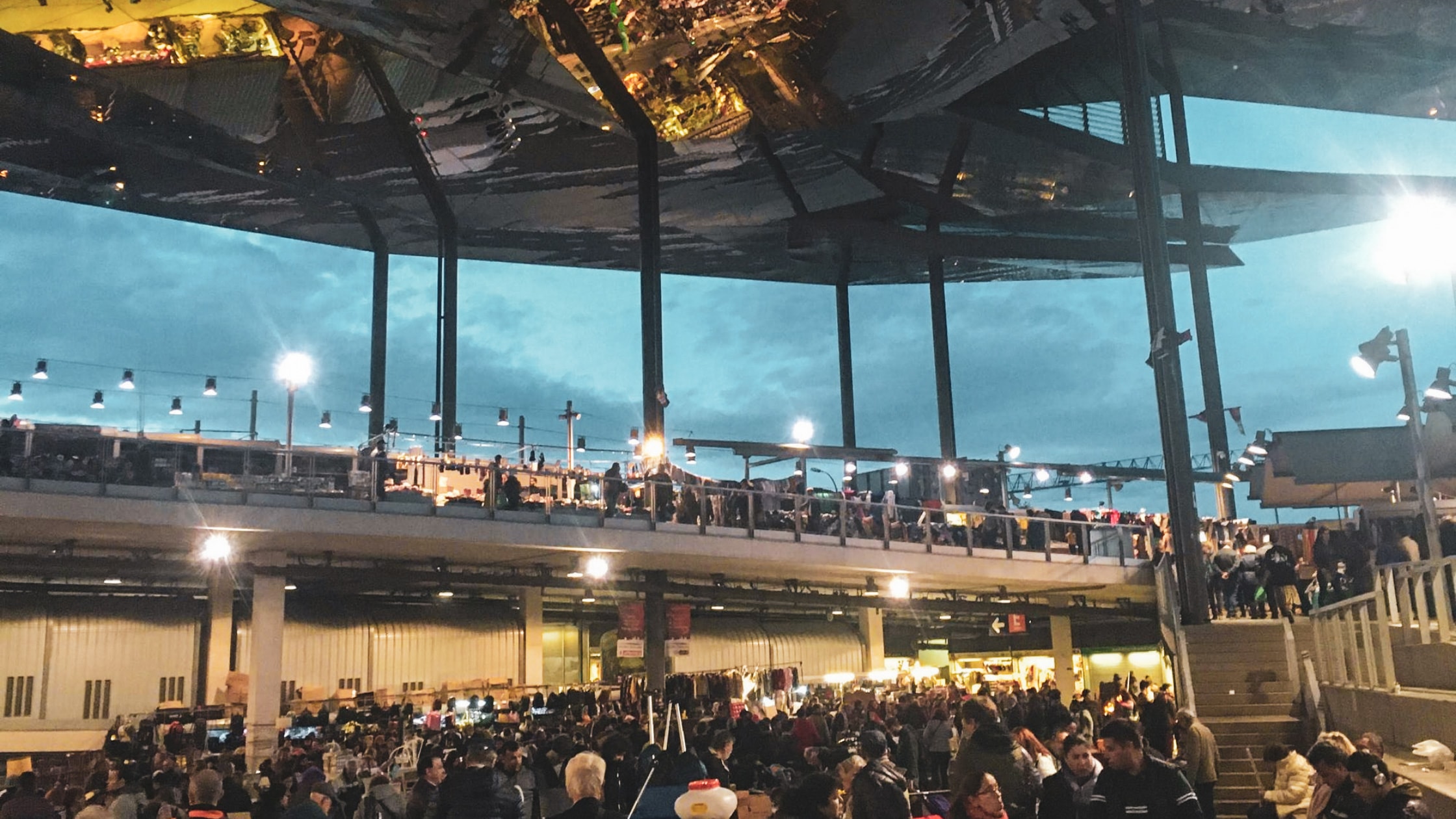 7. Beach, please! 🏖
There's some 4.5 km of coastline within Barcelona, giving you plenty of options and as much beach time as you need! Kites fly, vendors call out, music hums, waves crash - the beach is all about
action
. You can swim, play volleyball or beach padel, or do any number of activities with the word
surf
in them. Most definitely you won't leave without making some friends at a
chiringuito -
beach bars
where you can enjoy some more tapas. At night they turn into great little party venues, with spot-on music and even better vibes.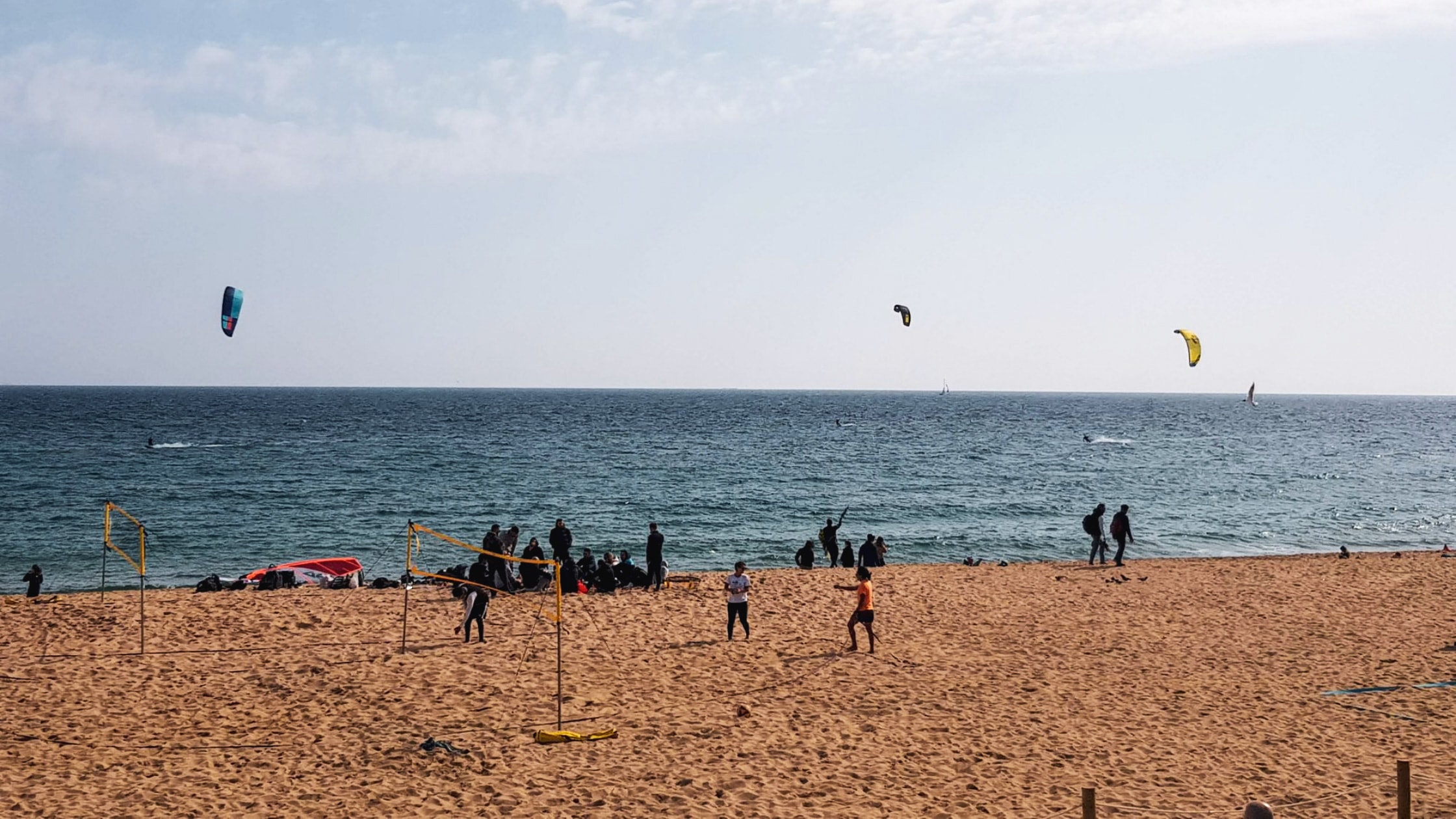 8. Climb Tibidabo mountain and ride a Ferris wheel on top of the world 🎡
Towering above Barcelona, the Tibidabo mountain gives you some awesome 360° views of Barcelona and the surrounding areas. Hike through the Parc de Collserola and hop on the Ferris wheel at the retro amusement park on top to see the city from the highest point possible (with an extra shot of adrenaline)!


9. Experience the majesty of a concert at the Palau de la Musica Catalana 🎻
A true Barcelona showstopper, the
Palau de la Musica
is a
UNESCO World Heritage Site
and one of the best places to catch a show in the city - whether it be musical concerts, operas, symphony orchestras, jazz performances, and even flamenco shows! Besides being designed with impeccably clear acoustics, this performance space is a colorful wonder, complete with a chandelier centerpiece hanging from the middle of the ceiling.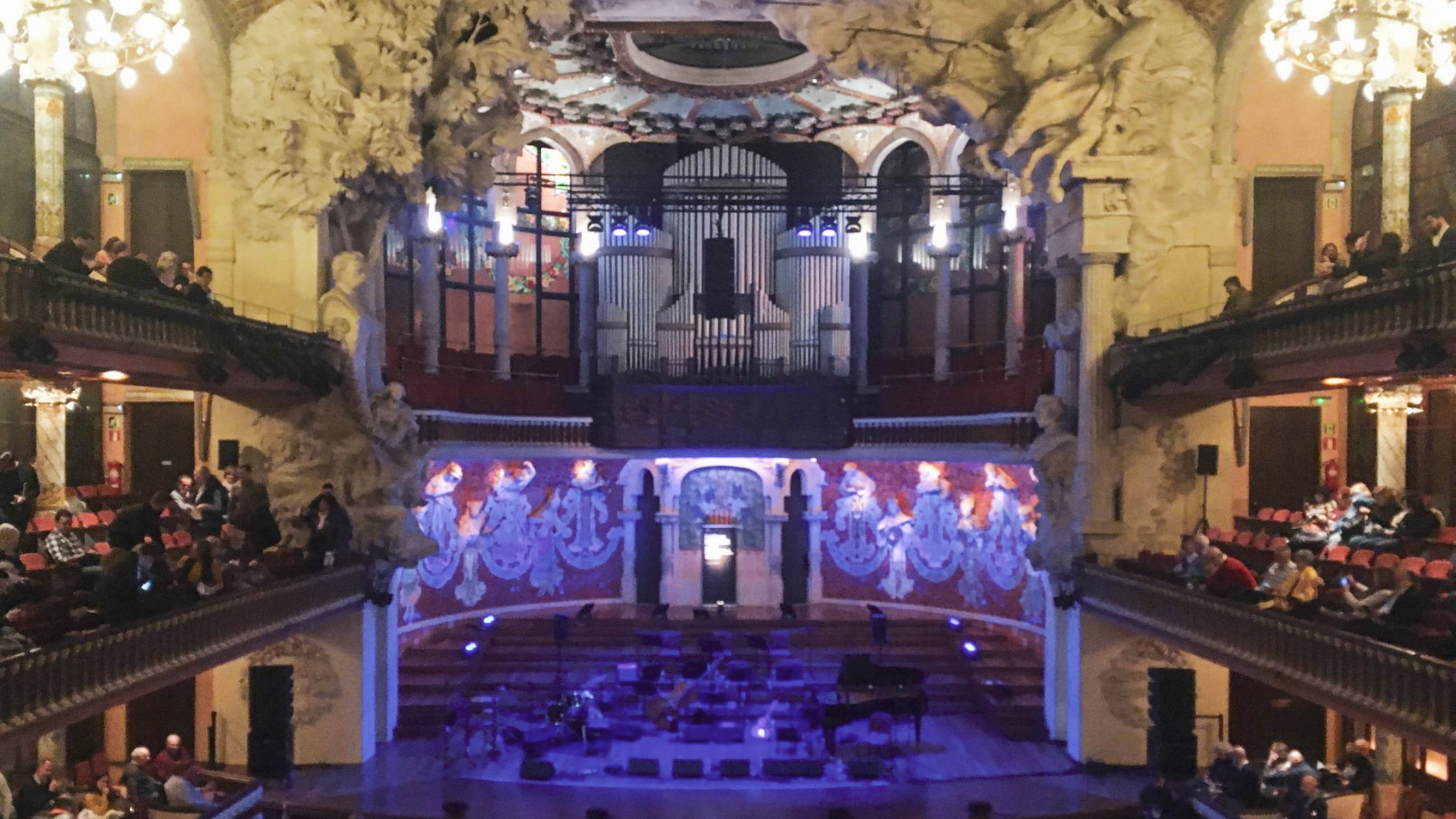 10. Join in the revelry at the Fiestas de Gracia 🎉
Each neighborhood in Barcelona celebrates its own festival during one week of the year, but none can compare to the famous Festa Major de Gracia. Held each August, the festival is a huge street party of concerts, street booths and a general "eat, drink and be merry" atmosphere. Weeks beforehand, the neighbors get together to convert the streets into a spectacular wonder of themed decorations. This is a must-see event that makes the whole neighborhood seem like a dreamy escape from the city. And Gracia happens to be where our bootcamp lives!


There is so much more to do in Barcelona, so don't worry - at the start of the course we will share with you more places to go and things to see so you can fully take advantage of the city in between classes!
Yes, learning to code is intense so we reserve the evenings and the weekends for your exploration of the city. This way you come back to the classroom always refreshed and ready to take on the next challenge!
We recommend you our
Web Development course
(see link below) here that gives you the opportunity to also enjoy Barcelona for 9 weeks.
Make sure you share with us your adventures in this city by tagging us on Instagram at
@LeWagonSpain
. Hasta pronto!