Below are the answers to our web development student's most commonly asked questions, collated in career coaching sessions in 2020.


Should my CV have a photo or not?
Whether to have a photo on your CV is a bit of a 'trend' in my opinion and goes in and out of fashion. After a conducting a poll on LinkedIn with over 1000 votes and over 13,000 views, 89% of respondents thought there shouldn't be a photo on a CV.

This agrees with a study conducted by novoresume, who found most European countries now expect a photo apart from Ireland, the UK and the USA. Comments on the poll also suggested including a photo increases unconscious bias and discrimination. Others felt that including a photo gave a 'human' touch to the CV. However, the jury is still out!


Where do I look for jobs?
If you are open to different types of companies there are a couple of 'off the beaten' track job boards to keep an eye on. Most job boards now allow you to sign up for notifications so you can get relevant opportunities sent right into your inbox.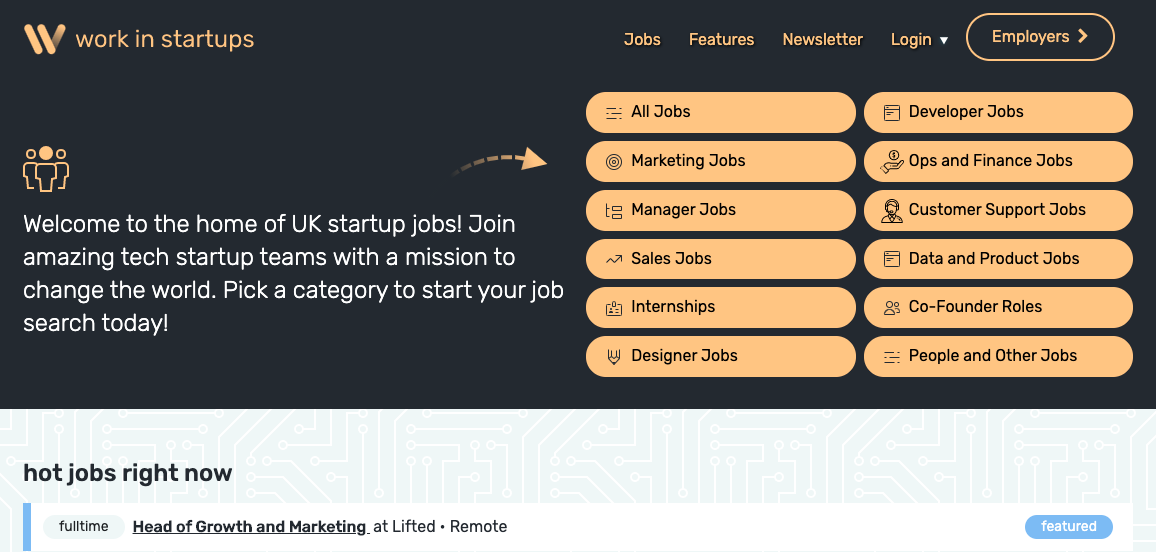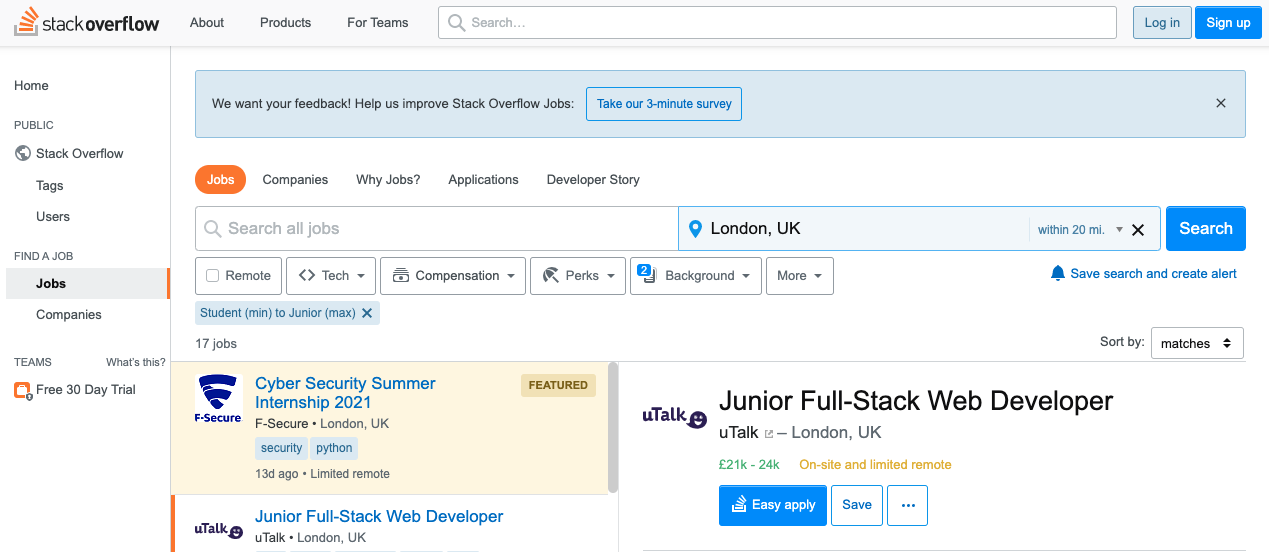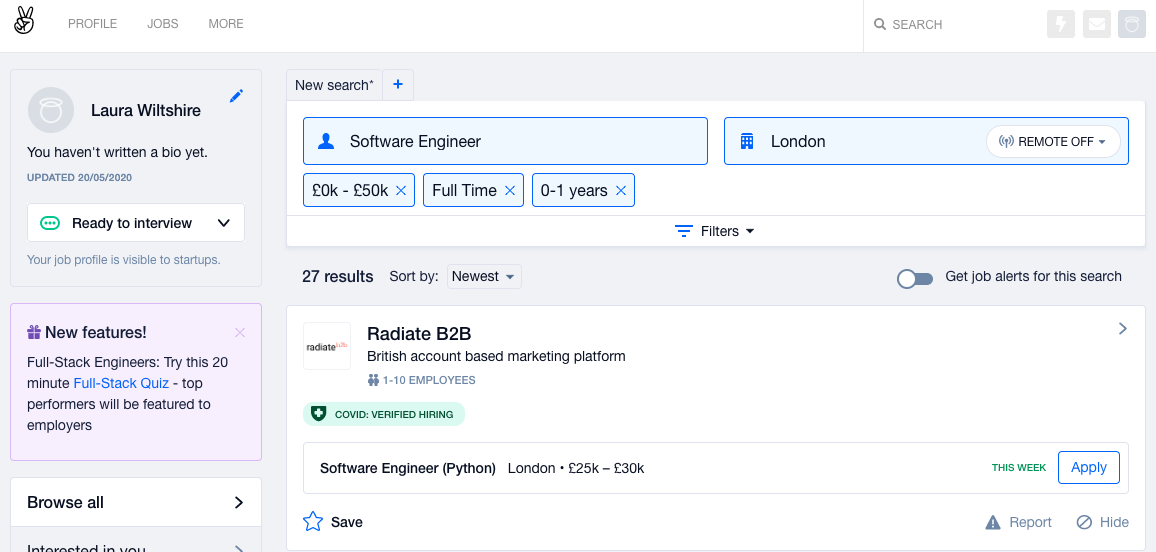 How can I keep on top of job searches and applications?
Huntr is a great program to track your applications. There is a chrome extension available so when you are searching through job boards, you can save anything relevant directly onto Huntr to apply for later.
As you move through different sections of the interview process you can move the roles through the steps on Huntr. This is also a useful tool to store feedback from individual interviews.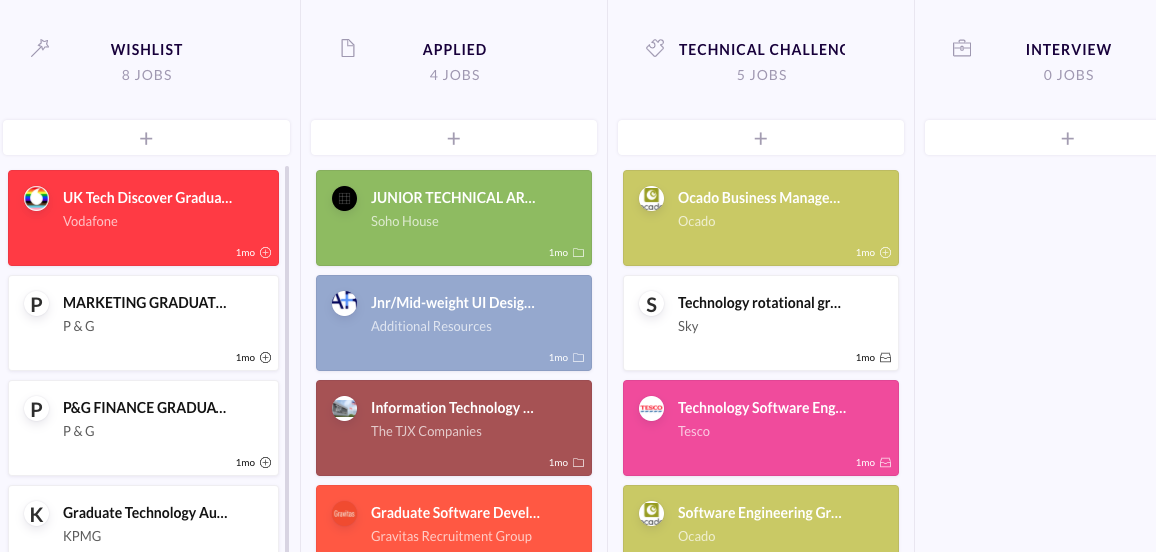 Is it better for a Le Wagon graduate to work at a big company or a small company?
When you start to think about whether you would like to join a more corporate company or a small start up there are a few things to consider:


At a bigger company there might be more of a formal training program.
At a smaller company you might be working more directly with more experienced engineers.
At a bigger company it can take longer to ship code so you may not directly see the outcome of your work immediately.
At a smaller company you might have more ownerships over particular features.
One is not better than the other, it depends on your personal preferences and how you like to work!
How do I apply to Le Wagon partner companies?
All the companies who have hired Le Wagon graduates are available to search through in
Kitt
.
If you find a company that you're interested in, you can head to their careers page and see what roles they have available. In addition, you can search for Le Wagon alumni who work at said company and reach out to them on Slack or LinkedIn to see if they have any advice before you apply.