The tech industry continues to grow, and the jobs it offers — many with quirky, fun benefits and perks — can be attractive. But are they totally out of reach if you don't already have a background working in the industry?

We interviewed Adam Kalimi to share with us his insights. Adam is a Le Wagon alumnus. As many before him, Adam started his journey in China as an English teacher, but Adam's curiosity for creativity and technology led him to join Le Wagon. He built a WeChat mini program for English teachers to deliver lessons and give feedbacks.
Read on to check out what he has to say on his career transition and his tips for you, if you are going through similar career transition period or thinking about it.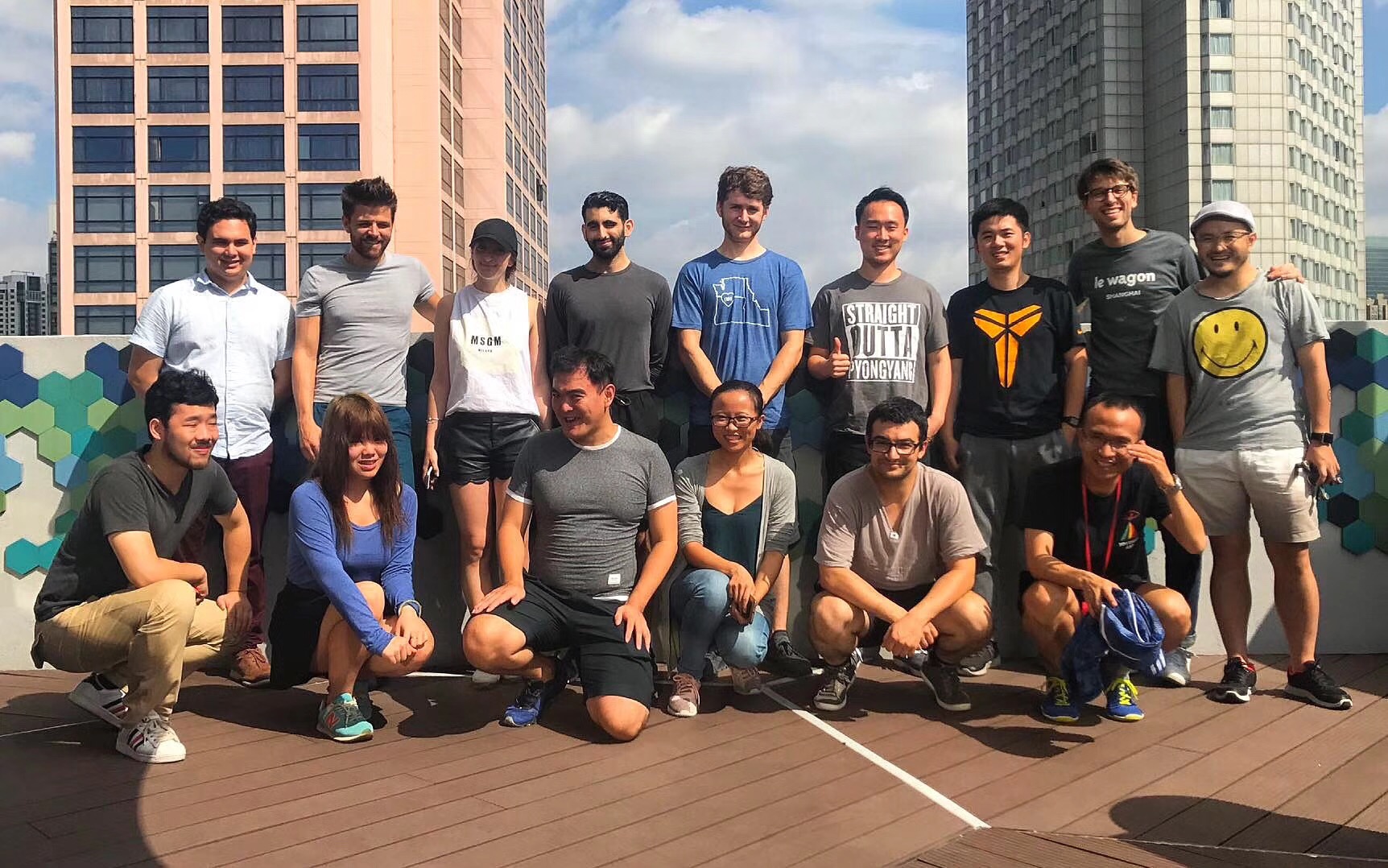 Adam, could you tell us a little bit about yourself?


I am originally from South Florida and went to Florida State University where I studied economics and filmmaking. A few of my colleague roommates studied abroad in China during sophomore year, and after hearing about their travels and the opportunities in China, I decided to move to Shanghai in 2015.



What was your career background before you decided to switch over to the tech industry?


After graduating from university, I joined a startup called ShadesDaddy.com selling sunglasses online. They hired me to manage their inventory and shipping department. At the same time, I managed a bar/lounge near my house called "Q". This was leading up to the jump to Shanghai. I started out here like so many of us: teaching English. Eventually, I moved into HR, hiring English teachers from around the world and helping them to obtain a work visa.


How did you determine that changing fields would potentially work for you?


A friend and I decided to try teaching English over WeChat. We called it a "One month English Summer Camp". It did really well and I wanted to further develop what we had into a WeChat mini program.
In the years leading up to that, learning how to code had always been on my mind. I started looking into the best ways to do that in person in Shanghai and Le Wagon came up. I figured "sooner rather than later", and applied to the program.


As a Le Wagon alumnus, could you tell us why you chose Le Wagon in the first place?


Initially, I was planning to attend a coding camp back in Miami. After some more thought, I knew that I wanted to stay in China and I began to look into Le Wagon more. What reeled me it was the network that Le Wagon has built around the world. There are alumni in over 90 countries and it is quite easy to get in touch with them for any reason. To me, that held as much value as the skills themselves. As the saying goes, "It is not just what you know, but who you know."


Could you tell us a little bit your experience at the camp?


The experience was great. I finished camp with a product that I had wanted to build and some new skills. Most importantly, becoming a member of the Le Wagon network opened up a lot of doors. The mentors also organized several company visits during the program that was hugely valuable. It is hard to imagine how someone who is completely new to coding could meet the business owners and employees that we were able to meet and be taken seriously as a developer otherwise.
It was also nice to meet people from a wide variety of professional backgrounds and get to work with them one-on-one through an experience as tough as the bootcamp.


What's the most inspiring application of your skills learned at camp you've experienced in your adventure to date?


I would not say this is an actual application of my skills, but it is surprising to see how approachable integrating certain types of technology into a product or solution actually is. I was talking with one of the Le Wagon mentors the other day about visual recognition AI software. He explained that it is as simple as an API call to get your product to use this amazing technology. I am looking forward to finding the right application for this and building out something soon.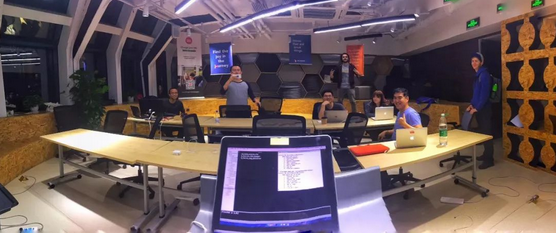 What were the biggest challenges for you during the transition period?


The biggest challenge was self-doubt. It is easy to doubt your ability when you are new to something, especially something as granular and tedious as writing code. I spent 5-7 hours a day working on a project I found online every day for the month after camp ended. It helped in getting over the initial fear of being a newbie.



How did you get your first job after the camp?


I found my first job through the Le Wagon network. I always have an eye on our alumni group chat in case something interesting pops up. One day an ad came in for a client that needed a WeChat mini program built and wanted to hire a freelance dev. That was exactly what I wanted to do, so I replied instantly, then reached out to an alum from a previous batch that I had met at an event and asked if he would be interested in partnering up. He already had a full-time job but agreed to work on it in his free time, so we pitched our idea for the mini-program to the company, Mobio Interactive. The team at MI was hesitant at first, but after a few weeks of consistently keeping up communication on our part and sending them wireframes and ideas, they asked me to join their team full time as a WeChat developer.
What's the best part of being a developer at a startup?
The best part of being a developer at a startup is being a major part of building out the first version of a product that will (hopefully!) go on to be used and be useful to many people.



What's the worst part of being a developer at a startup?


The biggest challenge of being a developer at this particular startup is that I am the only developer the company has in Shanghai. That means there is little support in the office when needed. We do have a developer in Canada that I Skype with from time to time. Aside from that, Googling issues, reaching out to various group chats, and of course reaching into the Le Wagon network help me break through issues and push on.



What's your view on personal branding? How it helps when you pivoting into a new field?It depends on what your goal is when pivoting to a new field. If you want to work with coders, for example, present your best leadership experiences along with your ability to understand the code. If you want to be a coder, have a project to show and know it inside and out. Every single work experience I have had in the past have ABSOLUTELY no relation to coding. I believe that persistence is the key to make the transition successfully. Persistence in developing your skills and demonstrating that continued learning. It can be through projects that you have done or wireframes that you are crafting.


I cannot stress enough how helpful wireframes can be if you are going in for a development position for two reasons: 1. Everyone understands visuals. If you can capture attention with good visuals, your foot is already in the door. 2. Wireframes (or database schema) show that you have a deep (enough for a newbie) understanding of what you are trying to explain.

Any suggestions on defining the career pivoting goals?



Define them ahead of time and be very clear. What are your goals? What are the steps that you need to take to get there? How long is your financial runway to achieve them? What is your backup plan if money becomes an issue to continue pursuing these goals? Make sure to write all of these down and adjust as needed.



Where to look for the best opportunities to get hired?


Find out what accelerators and incubators are in your area. Often the startups that are graduating from these programs are looking to hire and are OK with taking on new talent with little experience. Corporate usually looks for people with a bit more experience. I strongly believe that startups are the place to start sharpening your skills.
Find a project to take on. I took on a project through an online course. I was not getting paid but was coding every day and that was what was the most important thing. Keep working on something to show potential employers.



Who are your tech role models?


There are a few LeWagon alumni that have really made the most of their time after graduation. They found jobs coding, and after only a year, are developing their own WeChat mini-programs, freelancing, and starting consultancies to help local businesses build the products they need. Knowing them personally makes it more real. It is impressive to see where they started and what they are doing for themselves now. That makes me want to be a better developer and get my own next project off the ground.