Which bootcamp is right for you?
I'm speaking with a lot of people right now who are trying to choose which of our bootcamps to join. When deciding, first think about what your ultimate goal is: do you want to work in a technical team developing websites and products, or do you want to work within a data team analyzing data sets to drive decision making within businesses? Do you have ideas for products you want to be able to build yourself? Or do you want to automate processes to be more efficient and accurate?


Also, consider your level of coding skills: are you new to tech and looking to add coding to your skillset, or do you want to build on the coding experience you already have and make the move towards Data? If you have little or no experience coding but want to join the Data Science bootcamp, you would need to give yourself plenty of time for self-study before being able to join.


Web Development Bootcamp
Our Web Development Bootcamp is a product-driven program teaching the core concepts of programming and full-stack web development. During the course, our students learn how to build robust and beautiful web applications by themselves, collaborate within a team of developers and adopt the technical workflow followed by successful startups.


Profiles of students


There is no typical Le Wagon student. The background of students vary widely, from people who are fresh out of school or University, to people who have been working 20+ years in a different industry who are looking for a complete career change, or to launch their own business.


Every cohort, we see a mixture of:


Recent graduates / school leavers
Career changers (teachers, nurses, musicians, hospitality staff, lawyers, bankers, professional athletes...)
Entrepeneurs who want to be able to build MVPs to test ideas, or want to be able to hire and manage technical teams
Working professional who feel the need to up-skill to keep performing in their current role or evolve in their field of expertise
What skills do you need before joining?


This bootcamp is built for beginners, so you do not need to have a technical background to join. We see everything from people who have never tried coding before, to Computer Science graduates who want more practical hands-on coding skills, to people who have been self-teaching for many years looking to learn best practices from our teachers.


What do alumni do after the bootcamp?


Graduates go on to work as Full-Stack Developers, Product Managers, Front End Developers, Back End Developers, UX Designers, or in tech adjacent roles such as Project Management or Tech Consulting. Some join Startups or Venture Capital firms, others join large consulting firms or digital agencies, roles within tech companies, or they launch their own tech startups.


How do we select our students?


Motivation and full commitment are the main selection criteria. We've realized these are the two essential ingredients to turn the Web Development Bootcamp experience into a success, no matter your background or previous experience. What candidates have in common is that they want to build actionable tech skills in a short period of time, and they are excited to join our community and learn with likeminded people.


More info and full syllabus can be found
here
.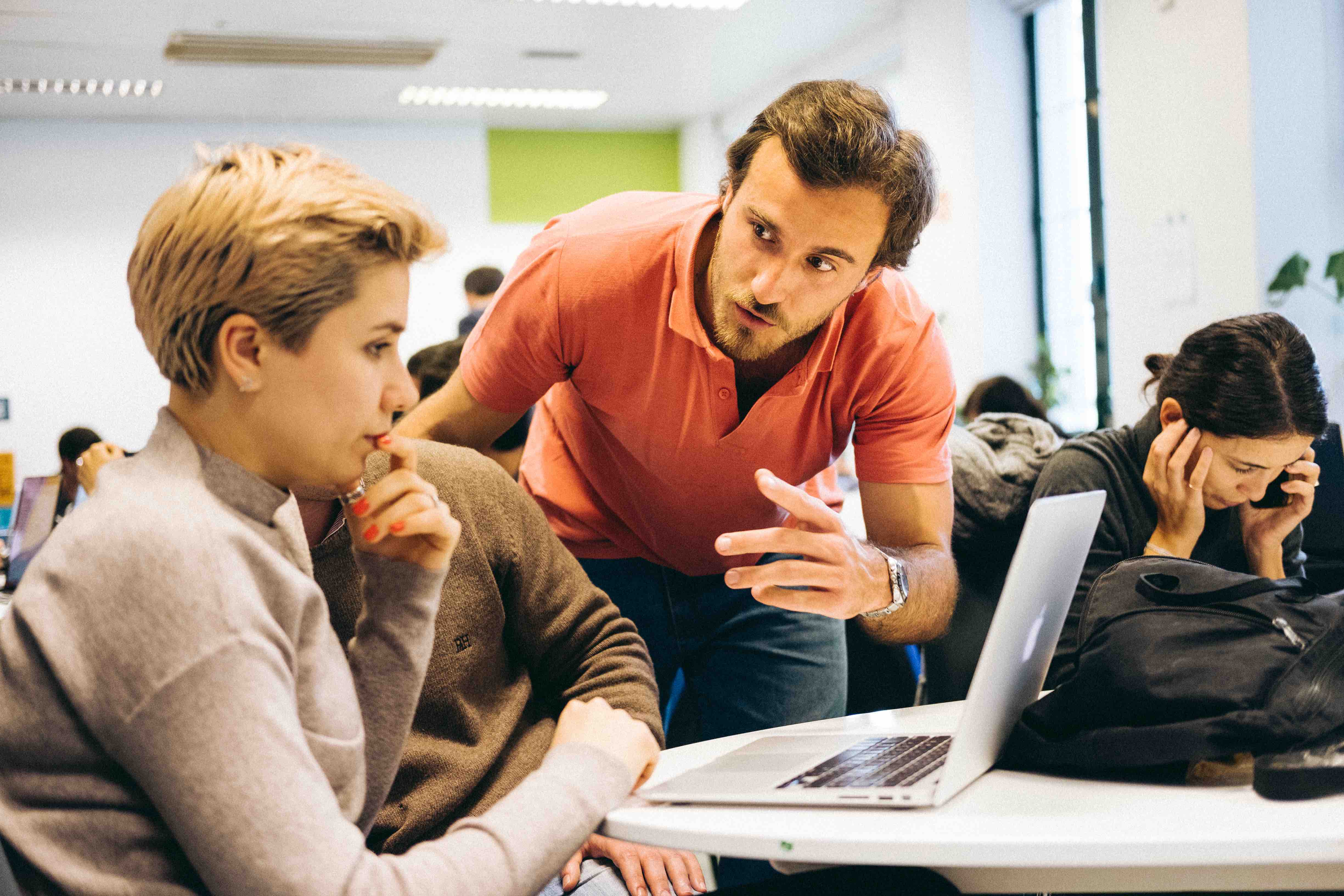 Data Science Bootcamp
During our Data Science Bootcamp, students work on all the logical steps of how data flows in an organisation, from collection to use case. From the basics of Pandas to advanced Machine Learning models, you will finish the bootcamp knowing how to collect, store, clean, explore, transform and predict Data in production environments, working in teams with the best-in-class tool belt.


Profiles of students


Our Data Science students tend to come from a more technical background, perhaps graduating from a Maths, Stats or Science degree, or they have already been working in the industry as a Software Engineer and want to make the move towards Data. We have also had students join us who have worked within Finance, Banking, Pharmaceuticals and Digital Marketing.


What skills do you need before joining?


Our Data Science bootcamp is very intense and will jump into advanced topics from the very first week. This course is designed for students who already have coding skills in Python and a minimum A-Level in Maths. We test your Python skills during the admissions process to make sure you are at the right level to be able to make the bootcamp a success.


What do alumni do after the bootcamp?


Graduates go on to work as Data Analysts, Data Engineers, Junior Data Scientists, or in other roles working in, or closely with, Data Science teams. Some have chosen to work on Freelance projects, or join Data for Good initiatives, or move into Tech Consulting. What you do after the bootcamp will depend a little on your background before the bootcamp.


More info and syllabus can be found
here
.

Still undecided?
Read
this blog
written by our Talent and Partnerships Manager Laura to learn about the different
roles
available in tech to see which bootcamp is more closely alligned to your goals, or get in touch with us - we'd be happy to talk it through with you!
More resources
Read some student reviews here.
Watch videos on our YouTube channel to see what you could build after the bootcamp & learn more about our alumni.
Check out our free workshops to get started in coding and data!