1. Four college students/recent graduate wanting to up their skill-set and become more prepared and valuable in the future studies and work.
Inan has just completed a BA degree in humanity major, and she wants to explore other aspects in the world of knowledge. Also, she wants to challenge herself to do the 9-week course as a test. After completing this bootcamp, Inan would like to try to find a job in relevant field.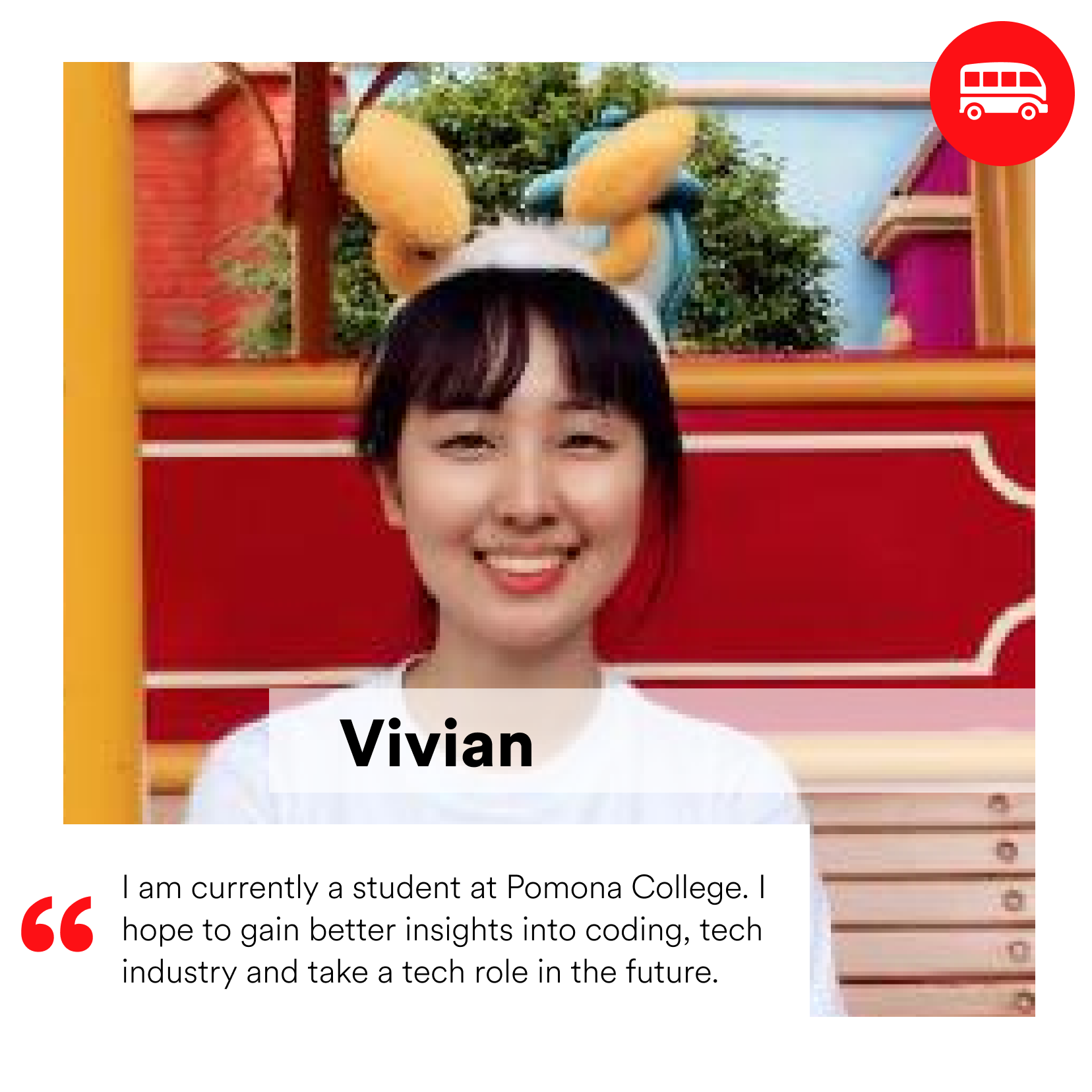 A current student at Pomona College, Vivian did not have much prior experience in terms of coding but do hope to pursue either a minor or major in Computer Science while in college. Here at Le Wagon because she hopes to gain better insights into coding/web development/tech industry in general through our 9-week program and work in relevant fields in the future.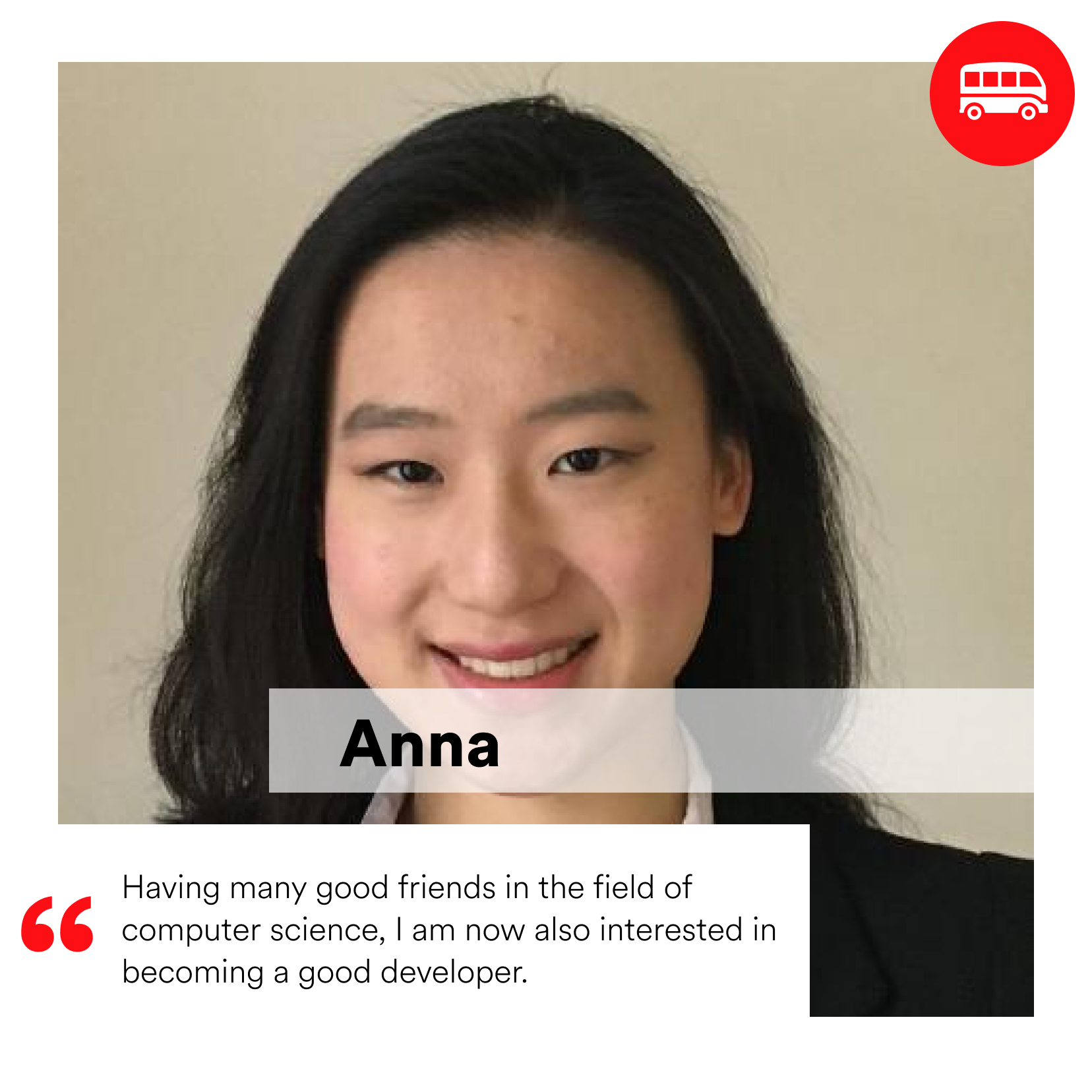 Anna has studied physics and mathematics in the UK and came back to Shanghai last year. Having many good friends in the field of computer science, She is now also interested in becoming a good developer and hopefully launch her own start-up.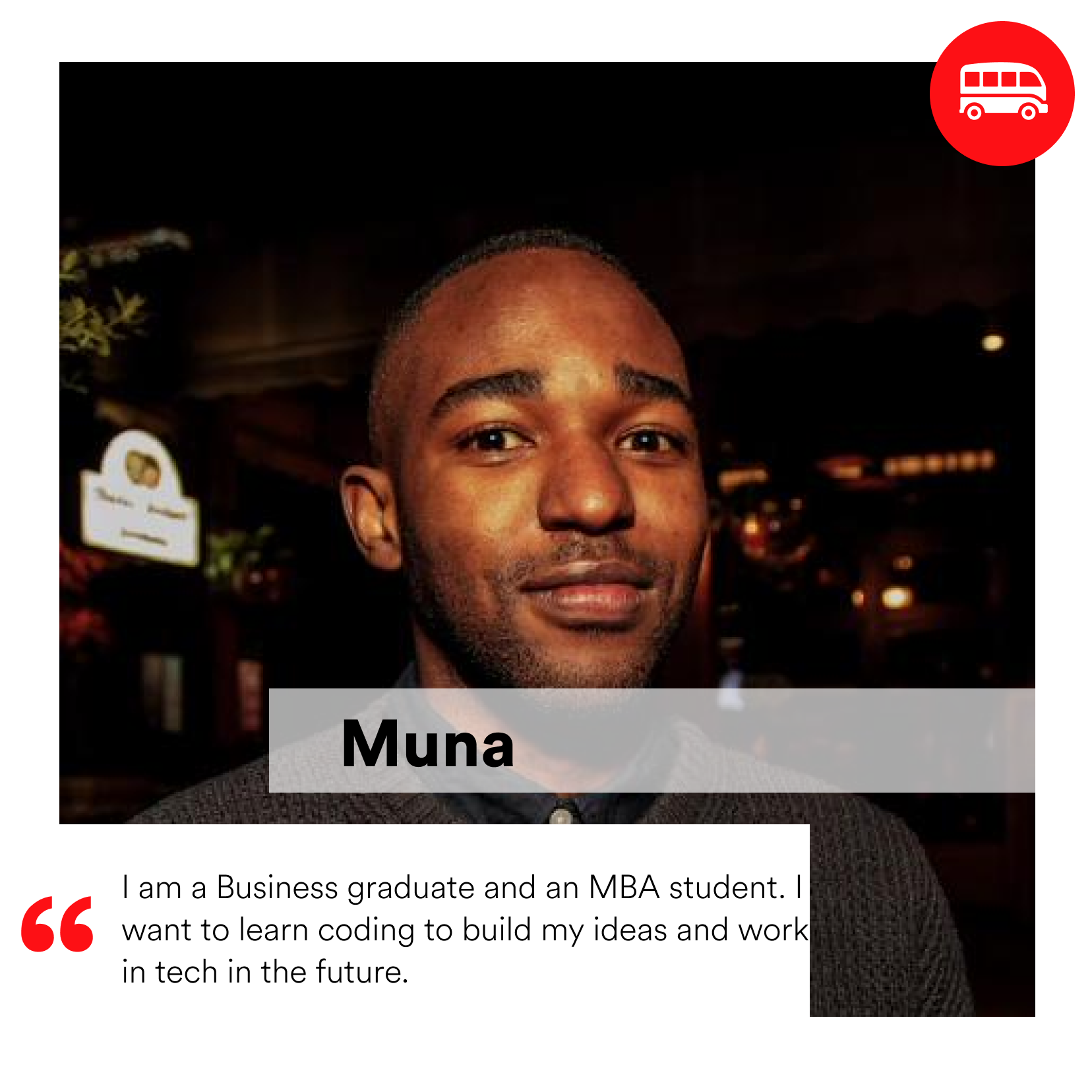 Muna is a Business graduate and currently an MBA student in the northwest of China. He wants to learn to code to expand his abilities to bring out and build his ideas, which has been a passion of his for a long time. After Le Wagon, he plans to get more experience in programming by working with some tech based startups.
2. Seven experienced professionals looking for career changes to the data science field or become more technical at their current job.
Education Industry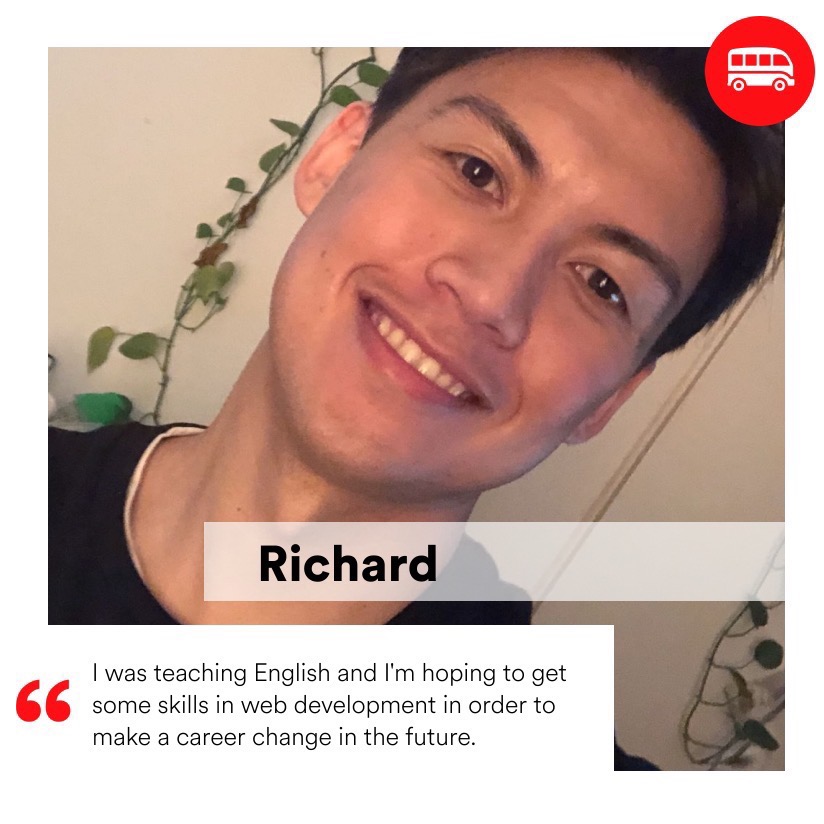 Richard was teaching English before going into the program and he is hoping to get some skills in web development in order to expand his capabilities and learn something new. After the bootcamp, he plans to make a career change and gain more work experience.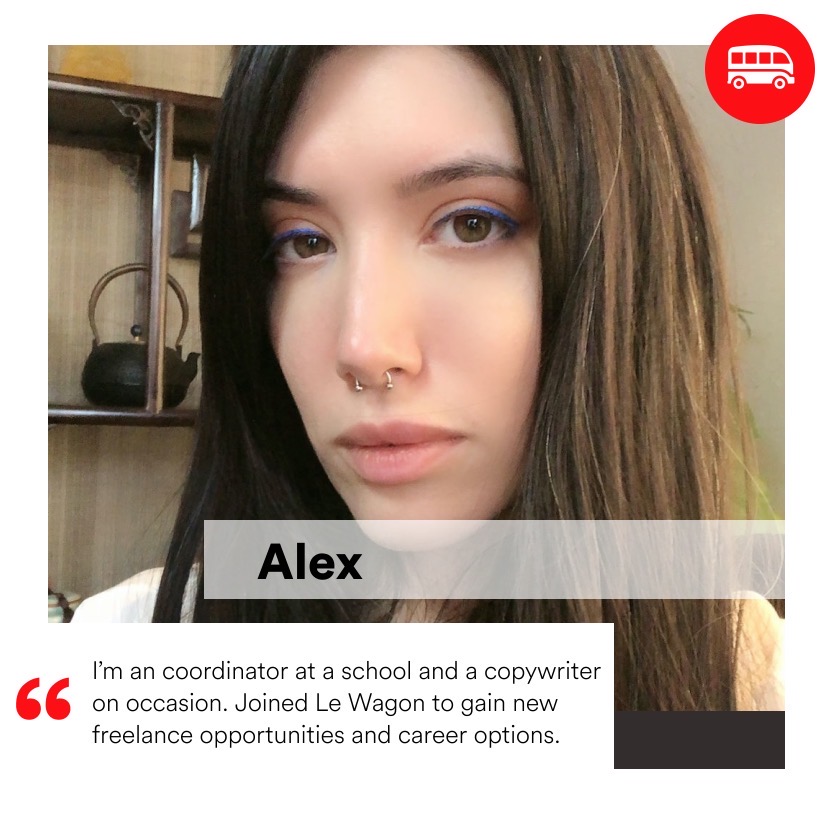 English coordinator at a school for early childhood development, freelance copywriter on occasion, Alex joined Le Wagon because she hopes to gain new freelance opportunities and career options.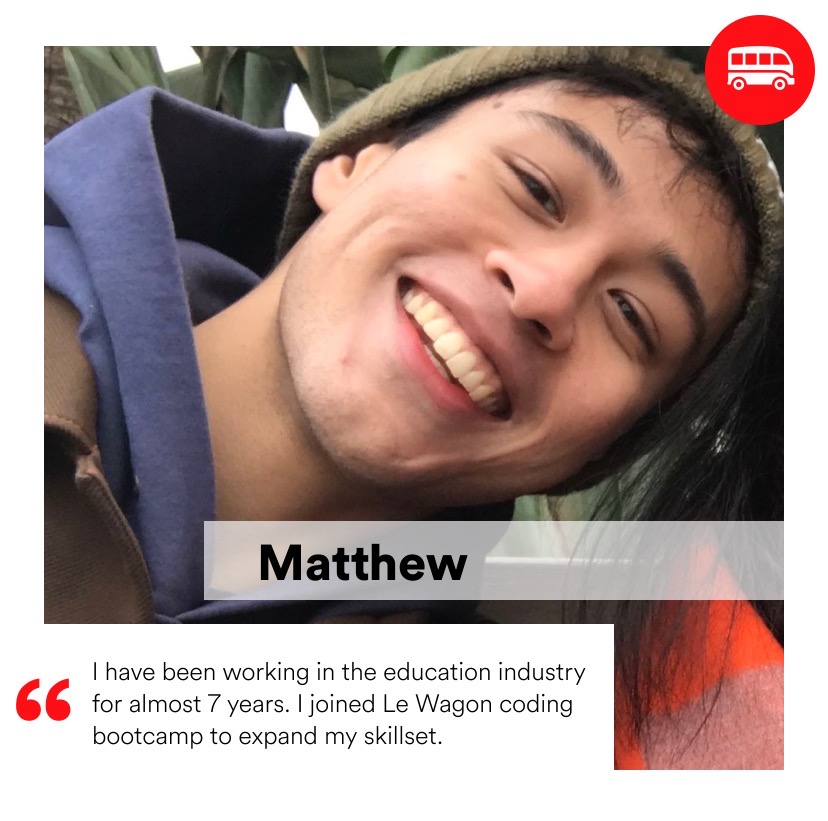 Grew up in the US and moved to China after college, since then, Matthew has lived in Beijing, Taipei, and Shanghai while working in education, marketing, and managerial roles. Been in education industry for almost 7 years, he attends Le Wagon coding bootcamp to expand his skillset, and ultimately enable him to pivot from managerial and mentoring roles to more innovative fields in the industry like EdTech, which has longer-term growth potential.
Economics& Finance, Consulting, Retail industry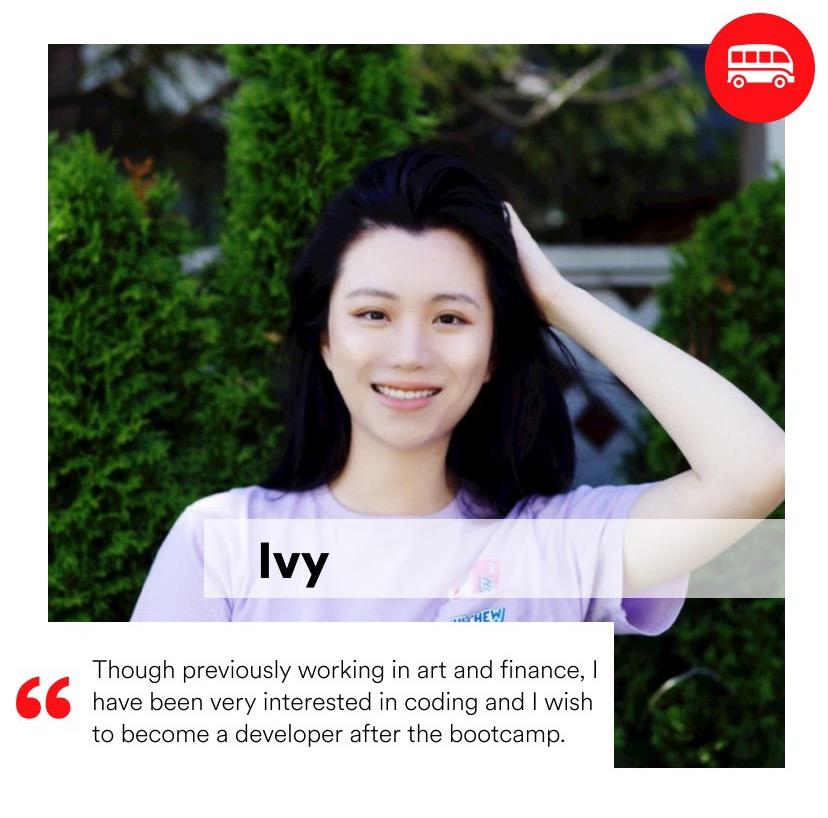 Ivy joined a private equity firm in 2019 as an analyst, prior to that, she was working in the art industry. A graduate of Art History from UBC, she is currently living in Shenzhen with her cat Eho!! Ivy found Le Wagon because she has always been deeply interested in computing, and she wishes she could land a job as a developer after finishing the bootcamp.
With background in Landscape Architecture and Real Estate Development, Ellie had worked in an engineering consulting firm before. She started to look for a career change couple month ago and stumbled upon a small start up project, which was about to build a WeChat mini program. After this bootcamp, she would most likely to pursue a career that could combine her previous industry experience and digital skillset.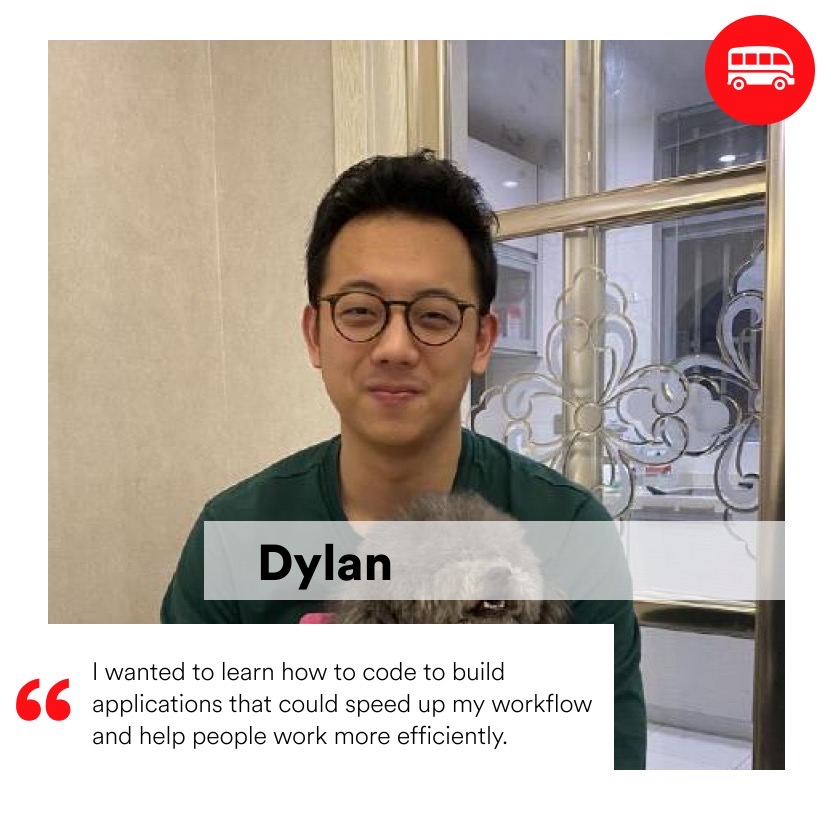 Dylan is currently working in retail chain and interested in building products to help traditional companies digitalize their operations. He witnesses that Covid has accelerated traditional retail chains moving online. Thus he wants to learn how to code to build applications that could speed up his workflow and help people work more efficiently.
Culture & Media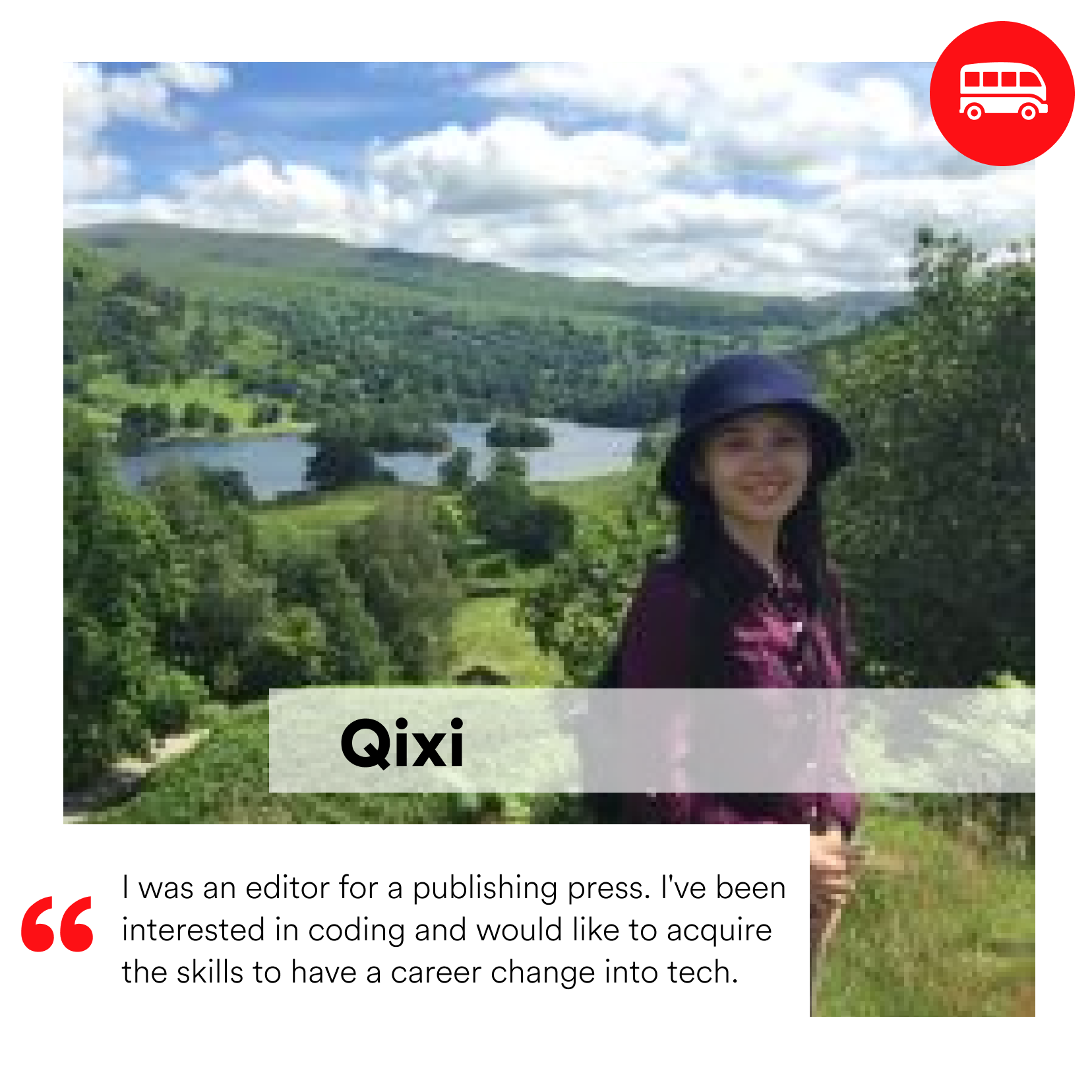 After completing Master's degree in International History graduated from London School of Economics, Qixi has worked in a culture & media company for 2 years. Her great interest in coding brought her to Le Wagon. After the bootcamp, Qixi would like to acquire the skills to have a career change into tech.
3. Startup founder looking to gain new insights for their work and better communicate with technical team.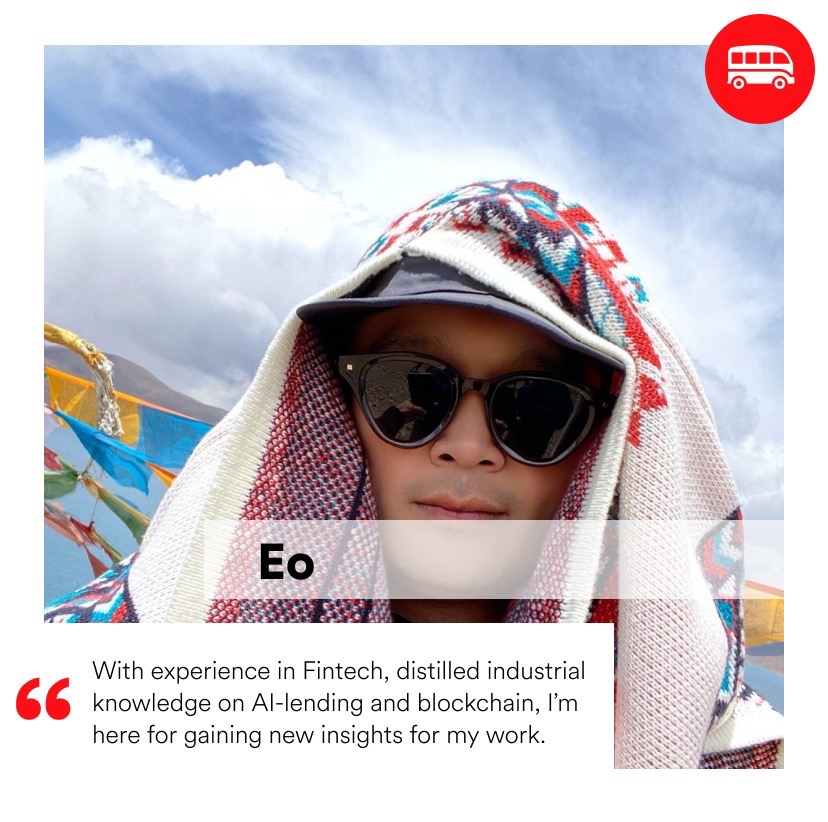 Became entrepreneur in 2014, been in different business areas, now running a company does blockchain. He came to Le Wagon because he wants to better communicate and manage his Tech team and gains new insights for his current work.

Are you ready to learn coding with your future business partners in 2021?
Apply our full time Web Development program via:
https://www.lewagon.com/shanghai/web-development-course/full-time
Apply our Part time Web Development program via:
https://www.lewagon.com/shanghai/web-development-course/part-time
If you have more questions about programs in China, contact our admission manager Cheng for more info: