1. Because our partners were asking for it
In November 2019, 18+ Shanghai-based companies were gathered to recruit top tech and digital talents in town. The mix of exhibitors included corporates like Decathlon, AB Inbev-Budweiser, JC Decaux, as well as tech startups The CareVoice, SeedLink, Strikingly, Wiredcraft and so on.
Most sought after role?
Data Scientist
! 18% of all jobs open at this event. In fact, we noted 30% of the job opportunities we received during all of 2019 from our hiring partners (700+ and counting) were data-related jobs. Analyst, Engineer, or Scientist were the most common ones - although under such title would greatly vary the definition and toolkit.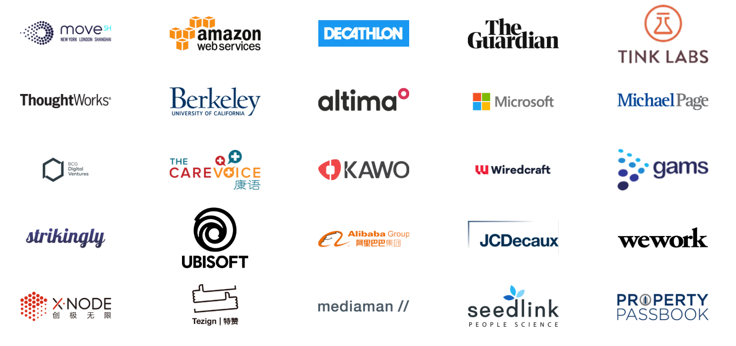 Even when the title isn't Data, we found out that
SQL
,
Python,
and
R
were required skills on many job descriptions in Business and Finance roles. Meanwhile, "AI" and
Machine Learning
are showing up in the majority of company statements, for good reasons hopefully, or perhaps for PR sometimes ;)
We find in China and Europe that hiring data scientists with good business skills, people skills, and data skills to be the hardest part of our jobs. When we have been restructuring, we usually fire or stop hiring for managers and other jobs, but never for data scientist. Those guys were always treated like gold no matter which country I have been in.
Samir Bohjwani, head of Data @ Kantar Media Greater China (Le Wagon Alumnus)
2. Because China is the ultimate laboratory for data scientists
Central authorities, led by Ministry of Industry and Information Technology (MIIT) identified AI as the next economic mojo. The country has chosen Big Data to change millions of lives. Applications in facial recognition, voice recognition, autonomous driving are already rolling out at scale.
In 2019, China's government put out its plan to lead the world in AI by 2030. As Eric Schmidt (CEO of Google) has explained, "it's pretty simple. By 2020, they will have caught up. By 2025, they will be better than us. By 2030, they will dominate the industries of AI."
This context makes China the ultimate laboratory for any aspiring data scientist to learn.
In fact, many economists and VCs say that the speed of China's development and tech entrepreneurship makes Silicon Valley look 'lazy' (though others might argue that two powerhouses are simply at different stages, China now resembling the sleepless nights of the US in the 90s). But there is no time to sleep for anyone because the next big thing is here - Artificial Intelligence. 🤖
Lee suggests that AI implementation needs 4 things - lots of data, computing power, engineering capacity, and government support. If we look around the globe, there are not many countries that meet these criteria. China definitely is one of those superpowers.
3. Because students will have a strong ROI
At the beginning of Le Wagon in 2013, data wasn't mature enough. Today this job sector is much more organized and clearer
Sebastien Saunier, ex-Google engineer, CTO, and one of Le Wagon 3 cofounders.

Twenty seats only are open. No diploma in science or engineering is required to get in, but a minimum amount of mathematics knowledge and some fundamentals in Python programming. The tuition to attend the Data Science program is 44,000 RMB (US$6,300) for 9 weeks, which is the same as the web development program.
This investment has a high return: data scientists are hired at ¥330,000 - ¥360,000 at Huawei, ¥290,000 - ¥310,000 at Taobao. This field can pay big money after 5-10 years of experience: according to global recruitment company Hays, data scientists in 🇨🇳China have seen some of the most significant gains in compensation in 2019. The highest salaries in that specialty were at 1 million yuan (US$147,600). That is more than in either 🇸🇬Singapore or 🇯🇵Japan, where wages for similar positions top out around US$133,000 and US$109,000, respectively.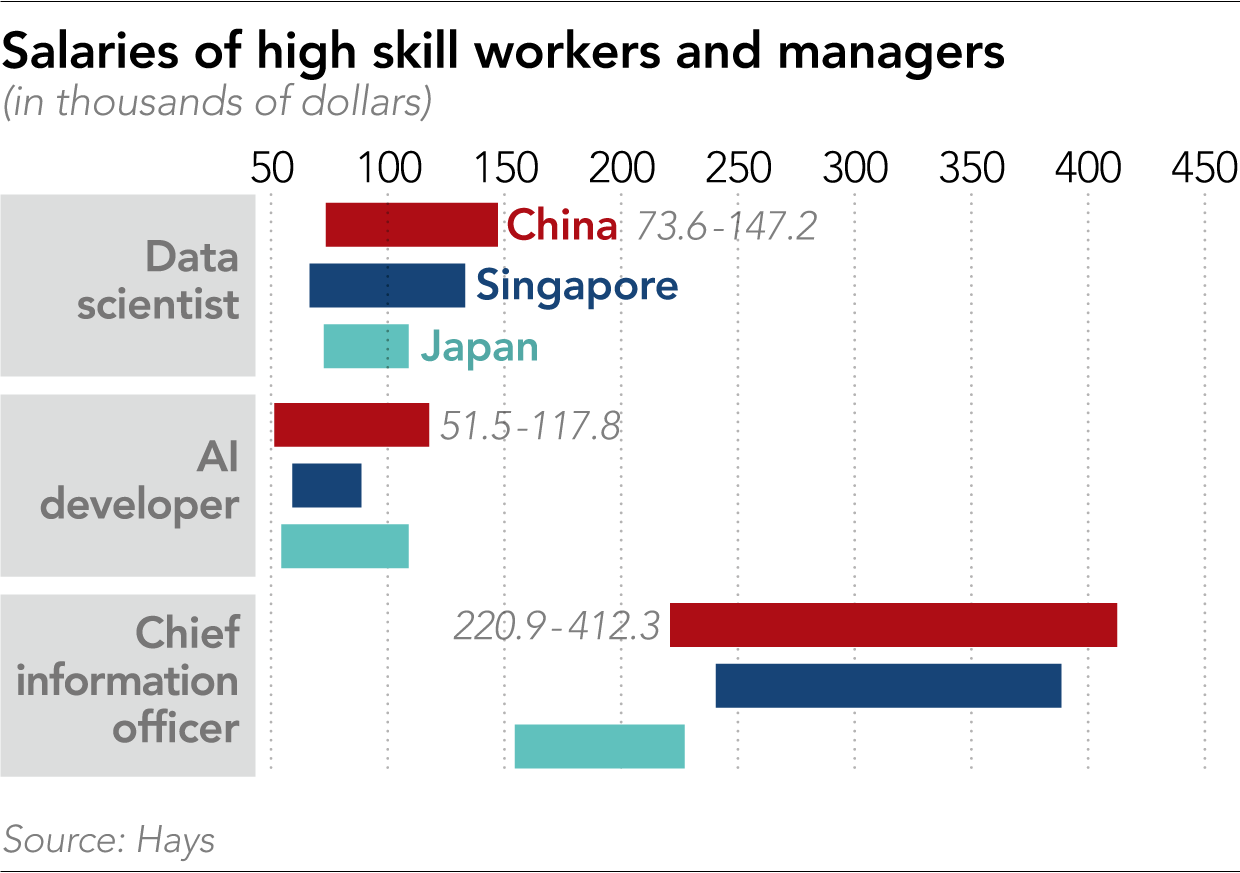 We don't say that a bootcamp can match with the Ph.D. level of candidates from Tsinghua or Peking University. However, coming out of the data science program, graduates can join a data team as a junior
data scientist
,
data analyst
, or
data engineer
. Today, data specialists will almost NEVER code an algorithm from scratch or derive any sort of math formula. In the business world, companies care about results. A data expert who leverages existing tools will outperform one who tries to do everything from scratch. As long as you can prove that you have these skills, someone will give you a shot.
Graduates from Le Wagon's
data science bootcamp
will know how to collect, store, clean, explore, transform, and predict Data in production environments. They have already practiced how to implement a personalized recommendations system, a search engine, an image recognition app, a supply chain optimization tool, or an e-commerce promotion & pricing app... all sorts of applications that are with us every day in China...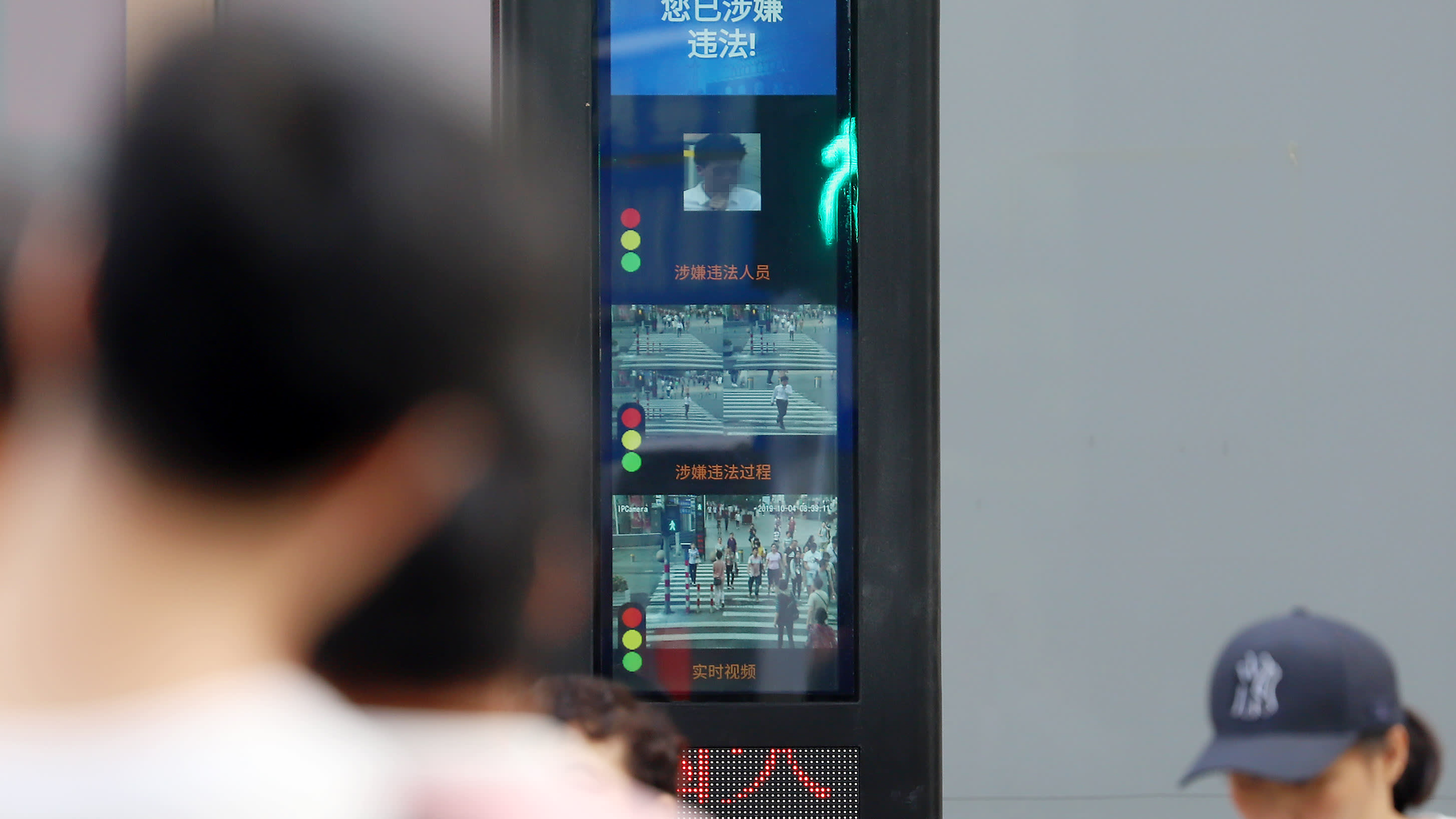 Change your life: learn to think like a data scientist in China.