From Graphic design to Front-end developer @ Sortlist.
Batch 155 - ( Learned to code 2 years ago )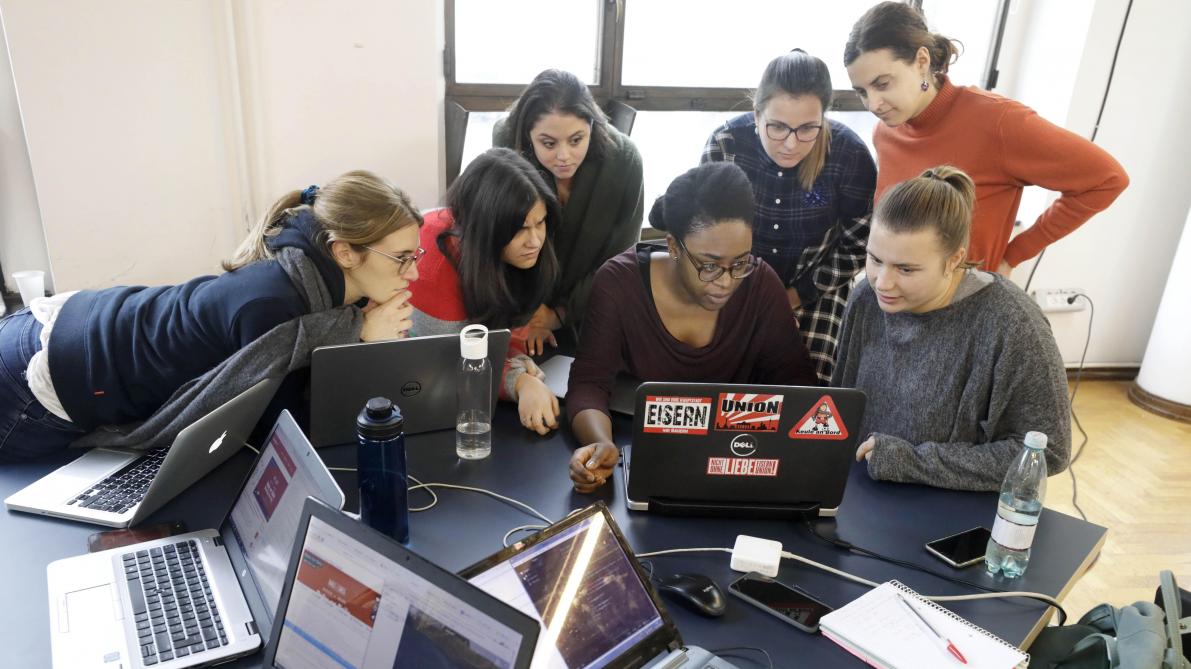 "I have a background in graphic design with a focus on print. Over the years, I found that I was way more interested in the technical aspect of my work. To be honest, I was always curious about web design and development. I did a few short courses here and there that gave me a little insight into that world. I attempted to continue to learn on my own but really struggled to go beyond a certain point. Not being in the field, certain aspects of coding seemed unattainable to me at the time.
Le Wagon bootcamp is quite intensive. You learn a lot over a short period of time and you have a product to show for it at the end. I was proud of what my team achieved during the project weeks and I was also really keen to keep on learning and growing as a developer beyond the bootcamp."
My life after the bootcamp

"Right after the bootcamp, I had the opportunity to freelance for a startup, which was actually created at Le Wagon Brussels in the batch right before mine. I worked there along with other Le Wagon alumni.


I'm now working as a full time front-end developer for
Sortlist
, a matchmaking platform for companies and marketing agencies. I also give workshops and teach at Le Wagon Brussels every now and then. As a developer, you're continuously learning and the learning curve is even steeper for junior developers. To me, this is both the most exciting and challenging part of my role.
I absolutely don't regret my career change ! It's definitely hard and often quite challenging but I am convinced that this was one of the best decisions I've ever made."
Irma's advice:
I would simply say go for it. Don't overthink it! If you are unsure whether this is for you or not, start small, do a free workshop or course online, and speak to as people in the field as possible, to see if this really is something that you could see yourself doing.
Irma's inspiration note:
One of my favorite books is The Alchemist by Paulo Coelho. Funnily enough, I read it after completing the bootcamp so it had nothing to do with my career transition. I love its message, reminding us to not hesitate to follow new paths and journeys.
Marie Hargitt
From digital communication manager to junior developer @ Spreds.
Batch 229 - ( Learned to code 1 year ago )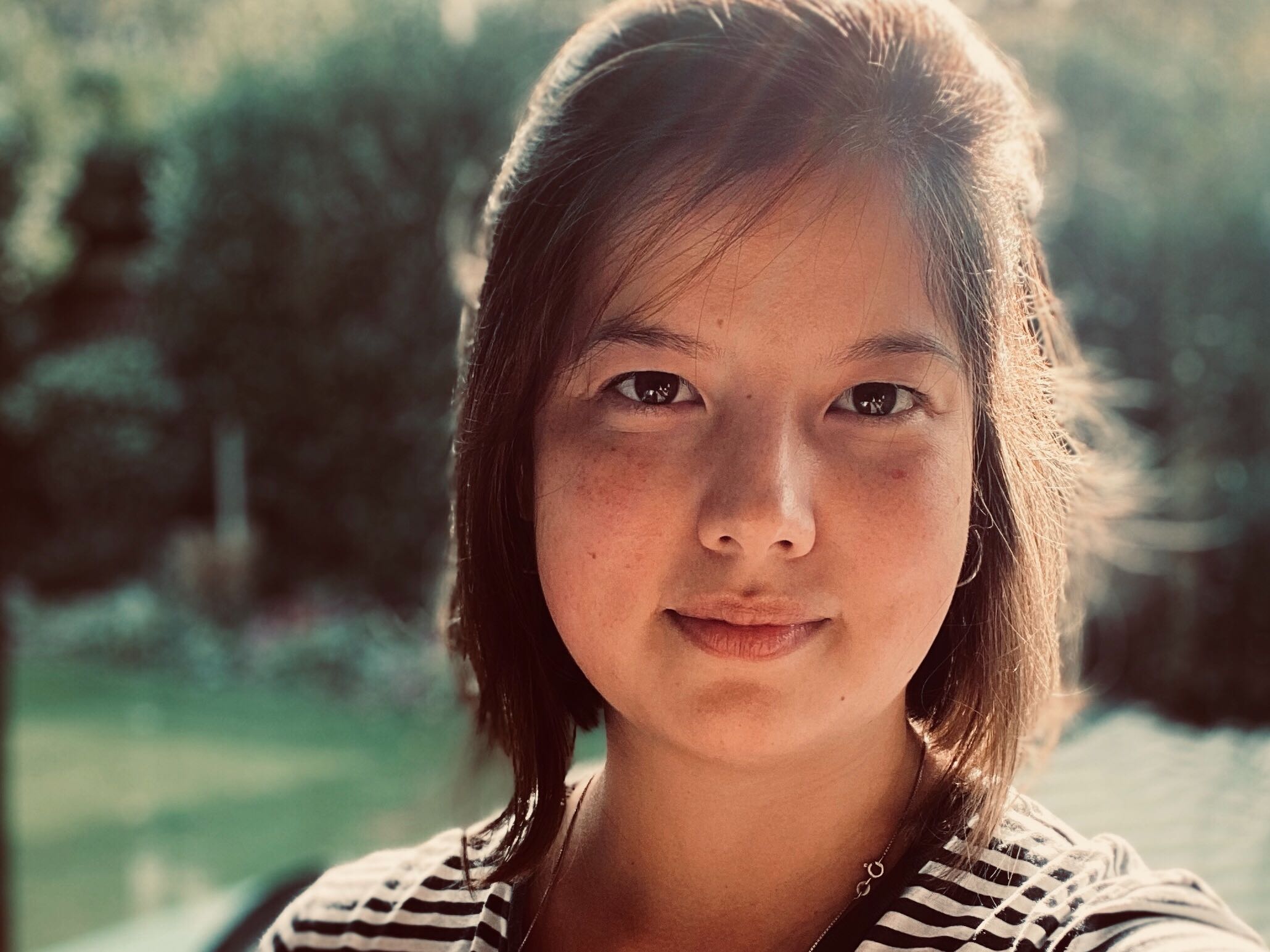 "I had been unfulfilled in my digital communications career for many years and had been dreaming of going deeper into tech. I heard about Le Wagon Brussels through some colleagues at a previous job, but I was always scared of taking the jump and starting over. Finally, everything aligned and in January 2019 and I was able to join Batch #229.


I'd done a bit of basic HTML and CSS a decade before, some design and website management. So I was comfortable as a user rather than a creator. Learning to code through Le Wagon was a whole other world."
My life after the bootcamp.
"After the bootcamp, I jumped right into my first job as a junior full stack developer at
Spreds
, an investment platform for Belgian startups.
Honestly, I was a bit in shock that I managed to learn everything I did in only 9 weeks - and that I was able to line up a junior developer position by week 5. It was so energizing being back in such an intensive learning environment, such a fun way to challenge myself. The most important tool I learned at Le Wagon was how to keep learning and growing as a developer post-bootcamp. It gave me the foundation to learn new languages and explore different ways of thinking and problem-solving.


Starting over in a new career is tough, but I've been super lucky to land in an awesome team of people who keep pushing me to learn and grow.


I'm now developing Spreds' investment platform. In my free time, I'm looking to expand my knowledge in cybersecurity and new languages - up next is Python.
I don't regret the change. For the first time in a very long time, I feel excited to go to work each day. That's not to say there aren't tough times or moments when I question my sanity in making this leap - it can definitely be rough starting over. But then I remember that I get to build things, break things, and design things for a living. That's the beauty of coding, you're never done learning. "
Marie's advice:
Don't be afraid. It can be intimidating walking into a male-dominated tech world, but it can be incredibly rewarding. Don't give up. There are a ton of different online and in-person communities for women in tech, full of people willing to answer questions or mentor you or just support you. We're here to lift each other up.
Marie's inspiration note:
I follow some really cool female programmers and groups on Twitter (incl. @EmmaWedekind, @womenCode_be, @kvlly, @codenewbies, @hiretechladies, @eileencodes, @saronyitbarek, @sarahmei), on Instagram (@poctech, @womenintechpgh, @makerswomen), and Google's Women Techmakers. I'm currently reading "Broad Band: The Untold Story of the Women Who Made the Internet". I'm listening to the following podcasts: Vice's Motherboard 'Cyber', Cybereason's 'Malicious Life', 'Ladybug Podcast', the 'Bike Shed', HBR's 'Women at Work', and the 'Darknet Diaries'.