Can you introduce yourself to our community?
"Hi, I'm Lisa, I'm 30 years old. I'm from Akron, Ohio and have recently settled in Wellington, New Zealand since learning to code. I'm a passionate runner, a mega Prince fan (the artist, not Harry) and a mental health advocate. Before Le Wagon, my career consisted of customer-facing roles, hospitality management, managing a small-batch winery and working in Flick Electric's finance/credit team."


What decided you to learn to code?
"It was at Flick where I was inspired by the women on our developer team to attend a coding workshop. They helped re-shape what I thought a developer looked like. I could see myself as a developer through them, and it gave me the courage to finally pursue it. So I took the leap and found Le Wagon, and its reputation sealed the deal!"


How would you describe your experience at Le Wagon?
"The course was hard work and challenged me the whole way through. It subtly exposed me to developing processes and agile methodologies while building my coding skills. The diversity of the cohort was impressive and I learned just as much from the other students as I did from the content of the course. I made lifelong friendships as well. We even managed to have heaps of fun through some of the most intense weeks of my life. Thanks to Paal and the team,
I left the course feeling confident in what I learned and very prepared to enter my new career as a junior developer."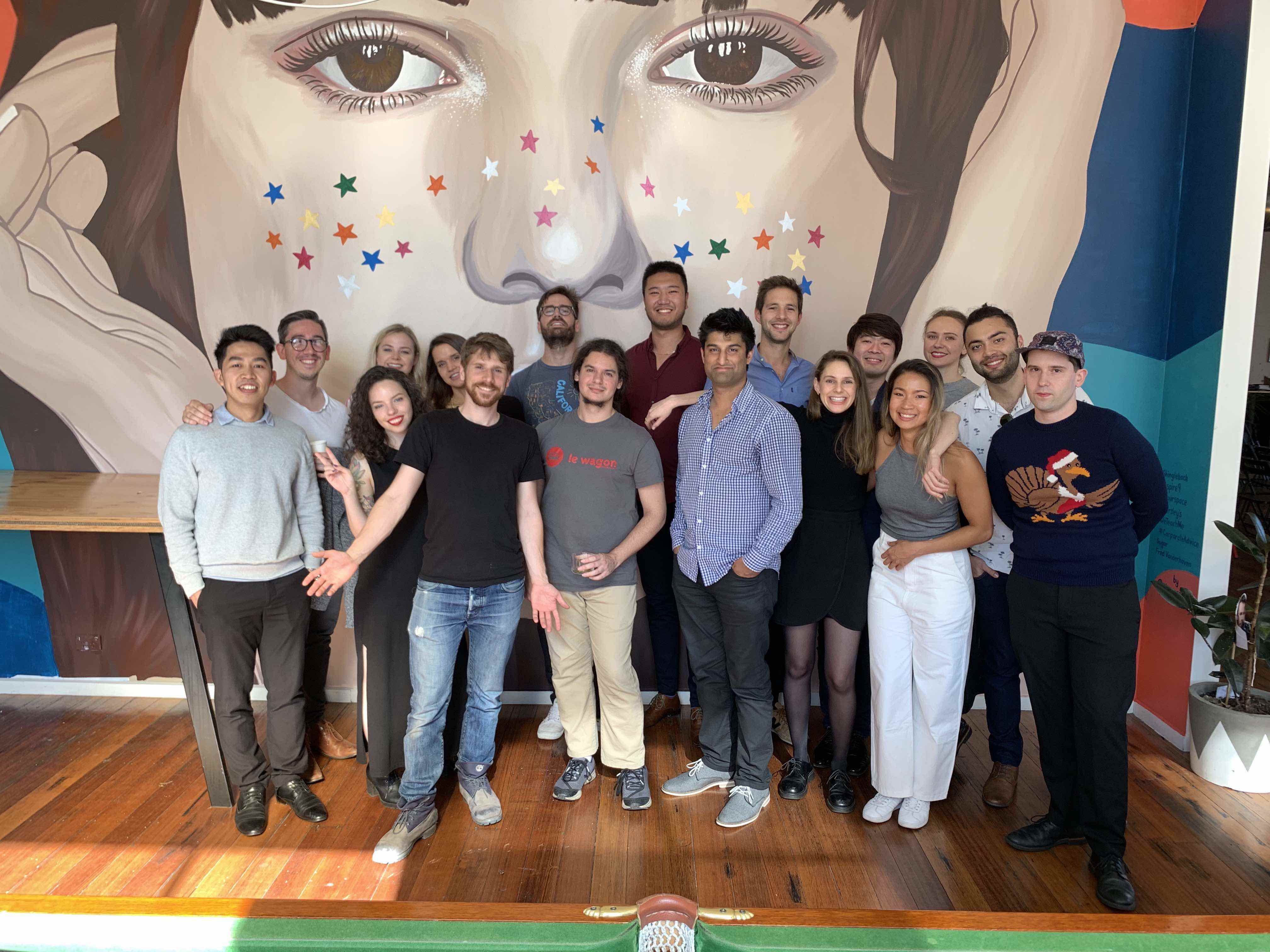 So, what's up since you graduated?
"I had the awesome opportunity to work with another Le Wagon alumni on a really cool travel app, Flitter. Then, I rejoined the Flick team as a junior developer, a Mental Health First Aider and have just been selected for the Diversity & Inclusion committee here. I've been apart of some really cool projects (working on mobile apps, along with exciting back end billing and payment processes...) and my squad is centered around delivering an awesome customer experience. I love that I have found a company that celebrates my empathy and where I can bring my past customer experience and life passions to my developer work every day!"


What would you say to someone thinking about joining the course?
"For anyone thinking about attending the course, DO IT! The community is better through Diversity, so even if you don't have the traditional computer science background, there is the space and need for you in the tech industry. It will be hard work but you will be rewarded with a great career! Whether you choose to go into a developer role or not, the skills and experience are so worth it. I've found myself in a career that I get to learn continuously and also build really cool tools. Tech jobs offer great flexibility and have awesome perks. And if money is a motivator, my salary increase paid for my Le Wagon course within a year!"