22,000
graduates worldwide






Unlock your potential.
Learn tech skills today.
We are strongly convinced that tech is for everyone and we support you to achieve your goals whatever your project.
Le Wagon now boasts a community of 22,000 graduates from all walks of life, including a lot of entrepreneurs who created
213 tech startups and raised $820M+ globally.






Co-Founding team
Le Wagon was created in 2013 by Boris Paillard, Romain Paillard and Sébastien Saunier with the aim to build a program to teach people the skills and tools to bring their ideas to life as they felt that traditional degrees' courses were failing to provide students with these new tech skills.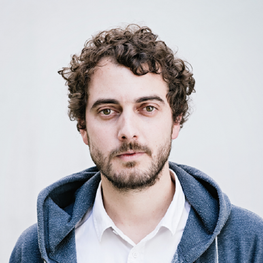 Boris Paillard, Co-founder & CEO
After engineering school, Boris worked in finance for 3 years before deciding it wasn't for him. He quit to live his real passion—web-development and product design. As Le Wagon's cofounder and CEO, he has been teaching frontend, web-design, and Rails for 4 years. He also gives frequent talks on technical entrepreneurship for businesses & engineering schools.
Romain Paillard, Co-founder & CBDO
After a few years working as a lawyer, Romain created Le Wagon with Boris in 2013.
He manages all operations globally.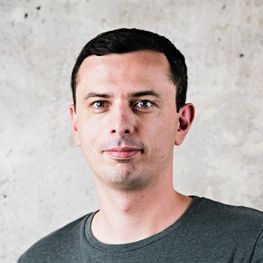 Sébastien Saunier, Co-founder & CTO
Sébastien is a software engineer with more than 10 years of experience. He worked at Google & VirtuOz, and now teaches all you need to know about web programming and the technical workflow used in a startup.
Why 'Le Wagon'?
As we say in French : L'éducation supérieure a 'un wagon de retard'.

An idiom that could be literally translated into: 'Higher education has missed the train'.

It points to this idea of a 'missing block' or 'missing wagon' in the "train of higher education". And a wagon is a vehicle that takes a group of people (like a class of students) on a journey to a destination. This is exactly what our bootcamps are about!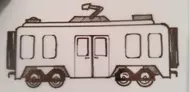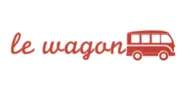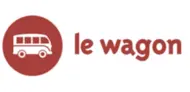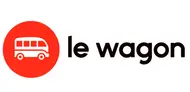 More than a bootcamp.
Join a global tech network for life.
By choosing Le Wagon, you are joining a supportive community of alumni, teachers, tech recruiters. Benefit from life-long access to the course material, and to our network job offers.
1,500
tech experts and professors