I originally studied Economics and History, I moved to London a year ago to do my masters in Public History which is about communicating historical methodologies with the public. Through my masters, I got interested in creating websites/blogs, so I decided to give it a go by doing Le Wagon during the summer!

I really enjoyed the Le Wagon experience, I hadn't even realised I could learn so much in such a short period of time!
It felt like it was really well rounded and we learned a lot of realistic and useful skills for our future careers.
The best thing about the bootcamp was definitely the final project. Being able to go from barely being able to write HTML to create a fully functional working product and getting to share it with people was amazing!
Demo day was such an awesome, exciting event and a great chance to public speak too!
My team and I built a website which creates combinations of restaurants on Deliveroo and movies available on Netflix for users to pick from. It was designed with the idea of lowering the amount of time wasted deciding on what food to eat & movie to watch when you have a night in. The Deliveroo restaurants were chosen using the user's postcode, meaning the website was fully functional and works in any area that has Deliveroo available.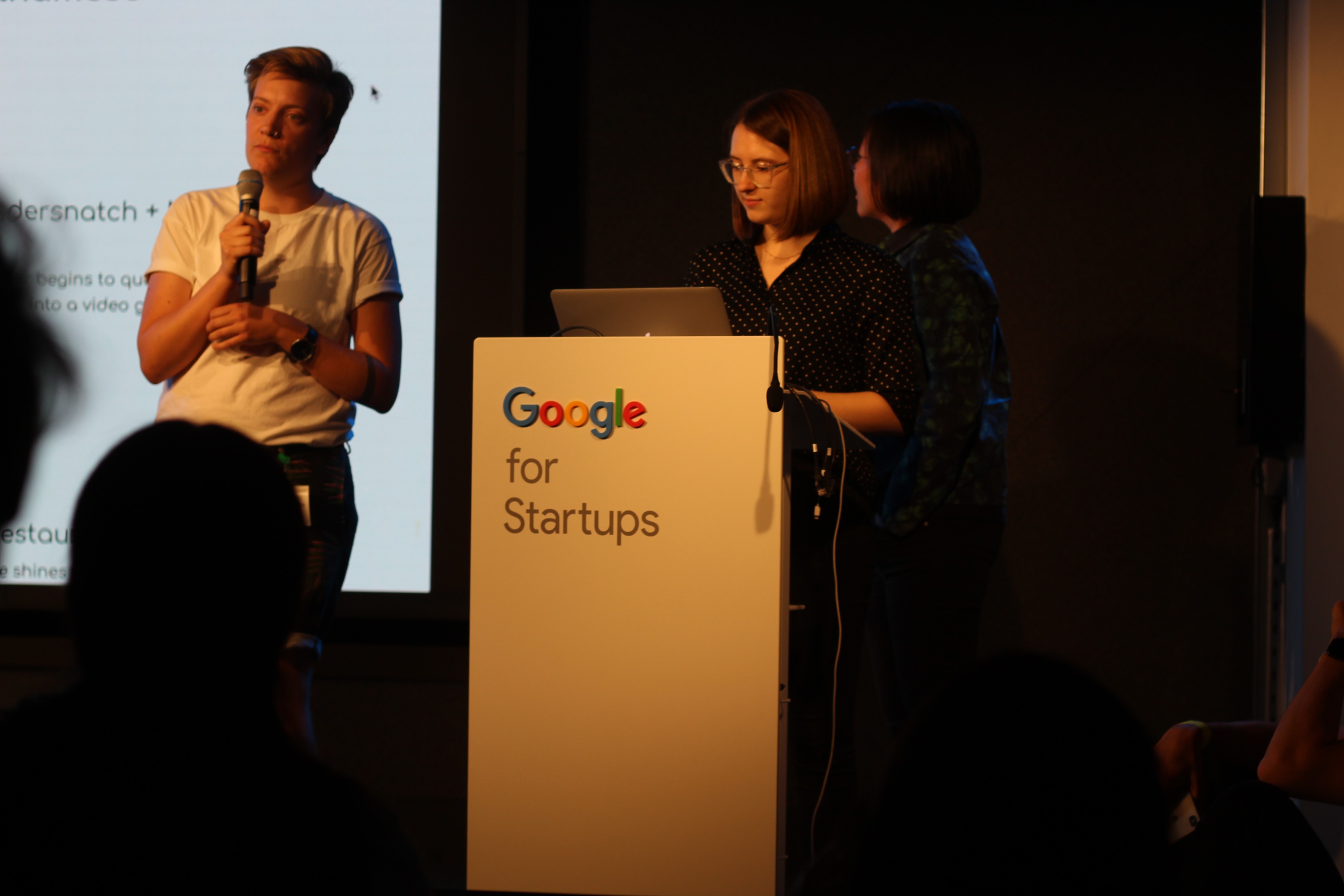 When we had to create a website from scratch, my team worked really well together!
Why? I think mostly because all 4 of us were genuinely passionate about the product and wanted to create a project we were proud of.
Le Wagon really helped me find out what I was truly interested in.
I really had no idea what I wanted to do in the future when I started the course.
As soon as the bootcamp was over, I took the time to undertake my career path and the team really helped me hone down my job search. I was so relieved by all the support and help the staff offered.
I currently work in a specific sector, Digital Archiving, where it is really important to have good software developers to help integrate archiving with present and future technologies. I'm currently learning Scala and Java and will be focusing on these for the foreseeable future.
I'd definitely say that if you're thinking of doing a coding bootcamp, just go for it.

The worst thing that can happen is you up-skill yourself, and the best could be a complete fulfilling career change!