The
WeShape Tech Pathway
gives people from all backgrounds with a passion for technology an opportunity. It also gives clients a unique platform to access the future tech stars of tomorrow with a new approach to attracting, developing and retaining from a socially diverse talent pool, while protecting their long term company culture and business goals.
As a business, WeShape's mission is to provide expertise on demand, at scale, to solve the hardest technical and organisational challenges to deliver continuous and lasting value. A lot of businesses simply don't understand how to build teams to meet their development goals in a rapidly changing industry. WeShape can grow and strategise new teams within weeks for companies looking to scale and transform their operations.
The partnership itself will give those from underrepresented backgrounds a scholarship to a full-time Le Wagon Bootcamp and on successful completion of the course, a 2-year contract at WeShape as a Junior Technical Consultant. Throughout their journey, students also receive a dedicated mentor to support with both the technical and leadership skills that will help carve out their future career.
"On the journey so far, I've learned how to build applications, but not just that, I've learned about the industry and how to carry myself in a room full of established leaders. I've learned how to communicate, how to problem solve, I've learned it's ok not to know everything, too. The WeShape Tech Pathway provided a lot of opportunities. They have a lot of networking events where I've been able to network with Senior Engineers and CTOs. Internally, I've been given opportunities to present, work on my own projects and my ideas are always welcome in the room." Craig Norford, Junior Technical Consultant, WeShape and Le Wagon Web Development Graduate.
Le Wagon has been delivering world-class
Bootcamp training in London
for more than 6 years. We have over 16,000 alumni globally and 1,600 in the UK specifically. By working with WeShape, we are ensuring that those that are most underrepresented in the tech scene get the same access to high-quality training and mentorship.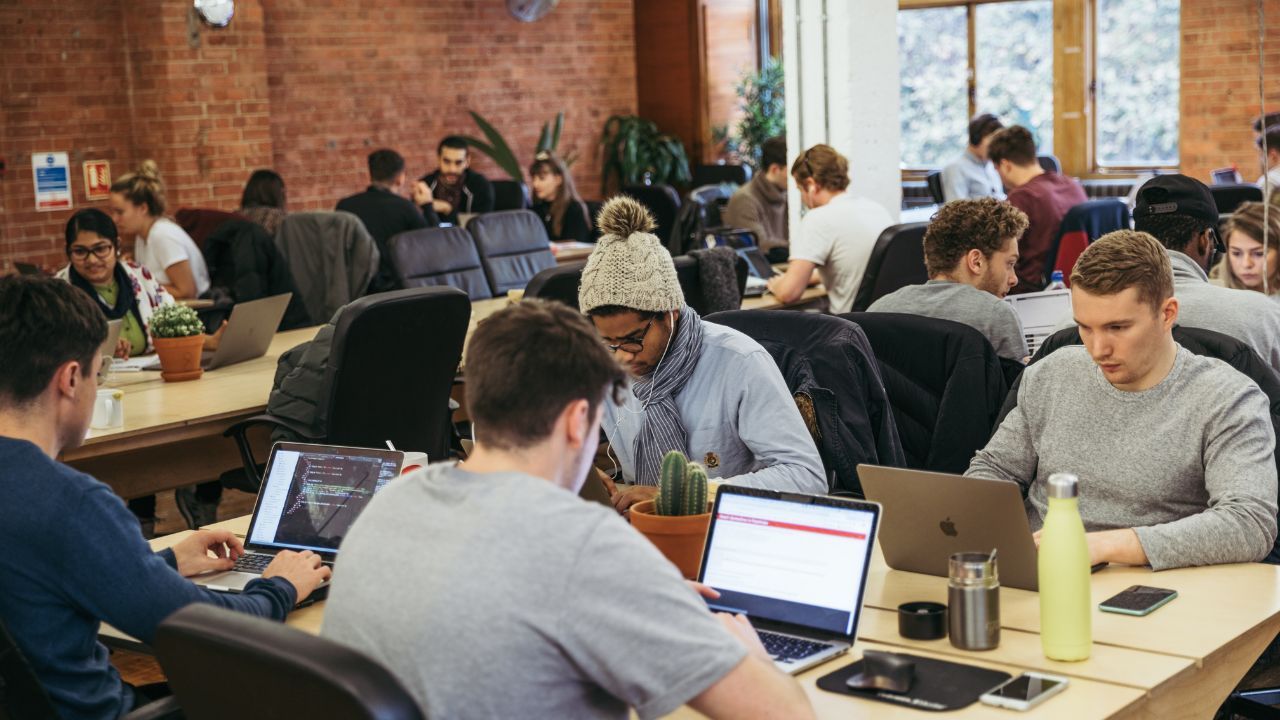 During the
Bootcamp
at Le Wagon, students work on projects in pairs or teams, so creating an open and healthy learning environment while embracing people from all backgrounds is essential. Additionally, our goals for the partnership will help to bridge the skills gap in underrepresented groups to impact the industry as a whole. Like WeShape, we are committed to closing the diversity and inclusion gap within the tech industry and we are excited to support many more students on their coding journey with us.
If you are from an underrepresented background and are interested in exploring a new tech career, we recommend to
book a call
with a learning advisor or visit
WeShape's Tech Pathway site
for further information. Businesses can also hire one of the fast track candidates to work in your technology team by contacting
WeShape
directly.