Puzzle Formação Tuition Loan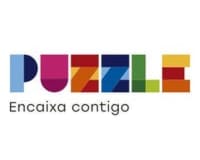 PUZZLE, BNI's Europa Credit brand, was born to expedite and revolutionize the way credit is granted in Portugal through a 100% online platform that aims to meet the needs of a new generation which it requires technology, speed, and flexibility.
Through PUZZLE, Portuguese nationals can receive financing on 90% of Le Wagon's bootcamp tuition for both the part-time and full-time programs.
Set up a call with our team to find out the next steps.