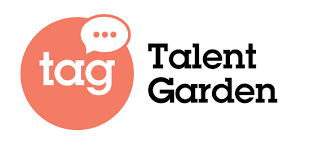 Aprenda a programar com Talent Garden
e o Le Wagon
Uma série de workshops de tecnologia exclusivos para iniciantes.
Talent Garden is Europe's leading innovation platform and coworking network for digital innovation. They have 23 campuses in 8 countries (Albania, Austria, Denmark, Ireland, Italy, Lithuania, Romania, Spain) hosting thousands of talented people, including startups, freelancers, companies and large corporations.