Discover
Everything you need to know about Le Wagon São Paulo
Dive deeper into our campus life in São Paulo. Learn about our bootcamps and discover our alumni and campus' daily life!
Dia a Dia no campus de São Paulo

From Lawyer to Coder in 3 months

Le Wagon in GloboNews

Le Wagon in 6 minutes (Pt-Br)

Le Wagon as told by Alumni

Alumni telling how Le Wagon was for them

Back on Campus (!)

Is Data Science for me?
Our courses
Join our immersive bootcamps in São Paulo
You will learn the most in-demand skills in weeks and land your dream job in tech!
Live classes
2 or 6 months
On site or Online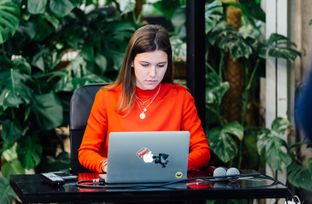 Web Development
Learn to build web applications from scratch and land a job in software development.
Learn Web Development
Data Science & AI
Analyze large datasets, build AI products and predictive models, and join a team of Data Scientists.
Learn Data Science & AI
Events
Start your tech journey by attending a free workshop in São Paulo
In addition to our courses, we host free evening workshops and entrepreneurial talks at our São Paulo campus. Come down and meet us!
Do you need help with financing?
Understand your eligibility and learn how to finance your bootcamp.
Installment plan - Spread out your tuition payments.
Loans - Apply for a loan with one of our partners.
Scholarships - Benefit from social impact programs and discounts for underrepresented communities.
Income Share Agreement (ISA) - Study now and repay only once you land a job.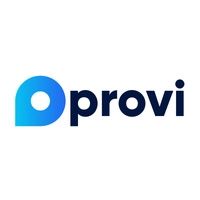 Alumni
Get hired at top tech companies
Be ready to learn job-ready skills in a matter of weeks with our career change programs.
3 months
on average to find a job
See what our students do after their bootcamp in São Paulo
Guilherme Chacon

Data Scientist

Ewally

Daniela Ichikawa

Software Engineer

XP

Rodrigo Goulart

Data Analyst

Stone

Alana Nobrega

Full-Stack Developer

Enjoei

Pedro Costa

Software Engineer

Elo7

Thamiris Brandão

Data Scientist

MeteoIA

Alexandre Stamm

Business Analyst

Inventa

Beatriz Fernandes

Software Engineer

RDStation

Renan Moises

Data Science & Engineering Manager, VP

JP Morgan Chase & Co

Vitor Dal Pra

Product Manager

Loft

João Pedro Thompson

Cofounder

Z1

Armando Rangel

Business Analyst

Isaac

Pedro Mesquita

Junior Data Analyst

Amazon

Luciano Montezzo

Cofounder

99hunters

Riza Braga

Fundadora

HortaLab

Eduardo Scovino

Senior Data Analyst

Pravaler

Beto Caffaro

Analytics Manager

3778

Cícero Vargas

Data Analyst

ABC de Itaperuna
Campus life
Take a look at our campus in São Paulo
Meet the staff in São Paulo
Why you should study in São Paulo
Le Wagon has graduated over 1000 students in Brazil since 2016 and our alumni devs or data scientist have already been hired in companies like Nubank, Loft, XP, Enjoei or Loggi. A bootcamp is much more than just its content, it's an occasion to join the most creative techies of Brazil, with future entrepreneurs, digital nomads and talents from all over. Happy Hours do help.
The content of the bootcamps, created centrally, is the same in any of the 45 campus of Le Wagon and it is updated on a weekly basis. In São Paulo, you'll get a chance to have local teachers giving class in portuguese. Oh, and the access is for life (!).
São Paulo is the epicenter of the fastest growing startup region in the world: Latin America. The recent blockbuster listing of Nubank will be soon followed by others such as Kavak and Creditas. This in turn will fuel a whole new generation of talent and investment, further accelerating the growth of the region.
Le Wagon Web Development bootcamp has always been designed for beginners (motivated beginners!). We won't presuppose that you have any background in technology. 95% of our students never opened a code editor before joining le wagon. And we trained 17000 students all around the world and counting...
Our Web Development course covers everything you need to understand how software works, from back end logic, to database management (SQL) and front end. We teach in a very "hands on" method where 80% of your time, you'll be writing code (and debugging...). Our Data Science course will help you understand the engineer part of Data, not only will you become better at manipulating data (in python) and making stunning vizualisations, but you'll be confronted to the possibilites of playing with Machine Learning and Deep Learning engines. And we teach how to put them in production. It is very much a course teaching you how to make, not how to sound smart :) (even if we hope you may sound smarter afterwards...)
Le Wagon is one of the best coding bootcamp in the world and now available in the State of São Paulo. Learn a programming language right from the middle of the marvellous surroundings of Vila Madalena. There are many ways to become a fullstack developer, but not that many in the heart of the most vibrant city of Latin America.
More than a bootcamp.
Join a global tech network for life.
By choosing Le Wagon, you are joining a supportive community of alumni, teachers, tech recruiters. Benefit from life-long access to the course material, and to our network job offers.
1,500
tech experts and professors