Discover
Everything you need to know about Le Wagon Munich
Dive deeper into our campus life in Munich. Learn about our bootcamps and discover our alumni and campus' daily life!
Welcome to Le Wagon Munich

Le Wagon Munich Alumni Video
Our courses
Join our immersive bootcamps in Munich
You will learn the most in-demand skills in weeks and land your dream job in tech!
Live classes
2 or 6 months
On site or Online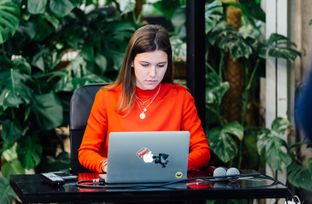 Web development
Learn to build web applications from scratch and land a job in software development.
Learn web development
Data science & AI
Analyze large datasets, build AI products and predictive models, and join a team of Data Scientists.
Learn data science & AI
Our bootcamps are state certified and recognized by the German government.
Events
Start your tech journey by attending a free workshop in Munich
In addition to our courses, we host free workshops and entrepreneurial talks at our Munich campus. Come down and meet us!
Financing
Do you need help with financing?
Understand your eligibility and learn how to finance your bootcamp.
Installment plan - Spread out your tuition payments.
Public funding - Get your bootcamp financed by government funding and subsidies.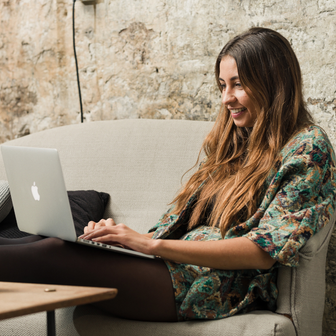 We can help you get financed through different options



Alumni
Get hired at top tech companies
Be ready to learn job-ready skills in a matter of weeks with our career change programs.
100+
countries with alumni presence
See what our Munich graduates do now
Annamaria Libor

Data Scientist

Alena Bauer

Software Developer

Francesca Fenu

Fullstack Engineer

Benjamin Fejzagic

Web Developer

Charlotte de Belay

Data Analyst

Kevin Lee

Data Analyst and Engineer
Campus life
Take a look at our campus in Munich
Why you should study in Munich
Some of the world's biggest companies are based in Munich. BMW, Adidas and Infineon are good examples of traditional businesses founded here that today attract top talent. "Hidden Champions" are often family-owned businesses that are world-leading in niche products of our daily life. How niche? Do you know who builds your car engine but who builds the chains used in the engine? Hidden Champion or not, all the companies in the Munich area have one thing in common: They all started to heavily invest in digitalising their workforce and production. With digitalisation comes a high demand for tech workers to participate in the newfound growth. Be it developers, designers or product managers, the Munich job market promises to stay exciting and challenging.
Munich has been called the "Silicon Valley of Europe" and its startup-hub is vibrant, diverse and highly motivated. Many companies that started digitalising cooperate with the local universities and schools when it comes to finding new solutions to old problems. In return the students bring a lot of creative new energy to the established global players, often getting hired in the process.
Of course, everyone thinks of the Oktoberfest when thinking about Munich and to be fair, the beer festival does attract a lot of people and it is a very exciting experience but it doesn't do justice to the rich history and culture that you can find in and around Munich.
Munich has a very established team, with some teachers having taught hundreds of students since the campus launched! But a local team is only as good as the community it's part of: The city of Munich hosts some of the most important tech events in Germany and is home to a well-connected tech community that we and students regularly get to interact with - come here and get connected!
More than a bootcamp.
Join a global tech network for life.
By choosing Le Wagon, you are joining a supportive community of alumni, teachers, tech recruiters. Benefit from life-long access to the course material, and to our network job offers.
1,500
tech experts and professors